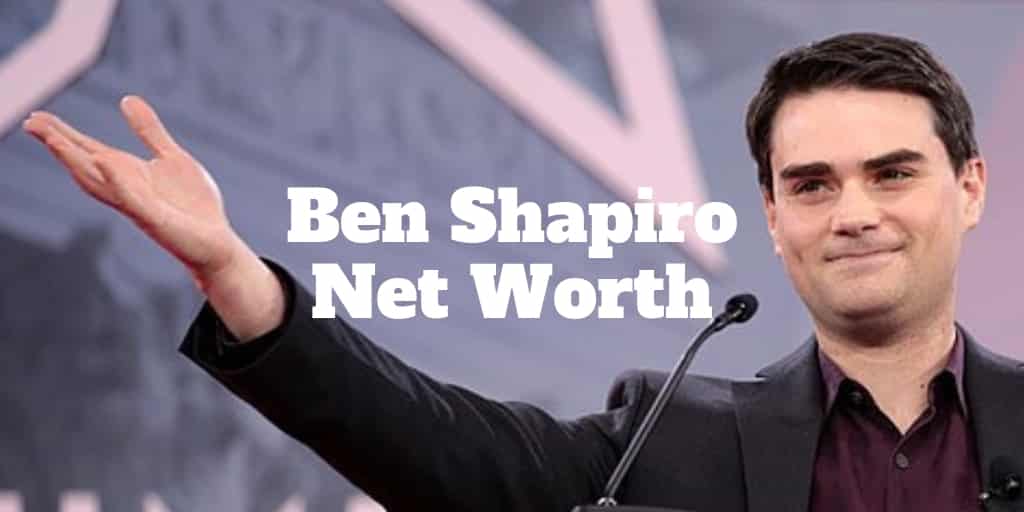 Conservative Ben Shapiro is a Harvard Law School graduate, political commentator and best-selling writer whose work has appeared in Newsweek, The Daily Wire and local publications throughout the country. He also has a daily podcast and radio broadcast, "The Ben Shapiro Show," and he is a former editor for Breitbart News.
Shapiro got a head start on his professional life. He graduated high school at 16 after skipping two grades. At 17, while an undergrad at UCLA, he became the youngest syndicated columnist in the U.S. when he signed with Creators Syndicate.
He had already graduated summa cum laude and written two books by age 21, and he completed Harvard Law School, also with the summa cum laude designation, at 23.
Shapiro is the recipient of a pair of DuPont awards and two Peabody awards. At the age of 34, he has leveraged his intelligence, education, talent, charisma and dedication to build a net worth of approximately $10 million. How, exactly, did this political commentator earn millions?
Ben Shapiro Books
Shapiro is a prolific author whose writing skills have been key in helping him build his personal wealth.
Brainwashed: How Universities Indoctrinate America's Youth
Ben Shapiro's first book is timeless and explores the idea that U.S. colleges propagate a leftist agenda.
Shapiro asserts that professors share a common agenda of producing graduates who are atheists, socialists, narcissists and Marxists.
Furthermore, the he claims that contemporary universities discourage free speech and promote anti-Americanism.
This book is all the more powerful because Shapiro speaks as a recent college graduate with firsthand knowledge of the university climate.
In fact, he would sit in class at UCLA and write down direct quotes from his professors that would later give credence to his assertions in "Brainwashed."
He names some 400 professors in the book from more than 200 universities to illustrate his thesis.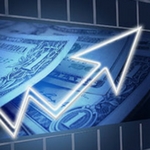 Mr. Market is fickle and emotional... After ten years of going up in a nearly unbroken line, he abruptly decided to reverse course...

And usher in a bear market that has crushed portfolios — But while most investors were going through the worst year since the Global Financial Crisis...

A small group of 3,700 people had the chance to collect instant "bonus payouts" courtesy of Mr. Market every week.

All thanks to a method most investors have no idea about… watch this demo showing how it works.
Primetime Propaganda: The True Hollywood Story of How the Left Took Over Your TV
Shapiro's exploration of six decades of television focuses on how the liberal agenda of actors, producers, writers and executives has helped to shape a huge audience's political views.
He contends that not only have powerful people in the TV industry actively promoted their leftist agendas but that they have also deliberately discriminated against the Republican Party.
Ben presents evidence of his theory from the more than 100 interviews he conducted with television's most prominent players, including writers, actors, directors and producers.
Rather than simply aiming to entertain, he contends in Primetime Propaganda that the majority of TV shows are geared toward a Democratic agenda that skews Americans' social, political and economic well-being.
---
➤ Free Guide: 5 Ways To Automate Your Retirement
---
Bullies: How the Left's Culture of Fear and Intimidation Silences Americans
In this 2013 book, Ben Shapiro examines the art of bullying from the Democrats' perspective, making a case that those on the far left are the biggest bullies in the nation's history.
Leveraging race, class and gender to paint Republicans as the epitome of evil, liberals have created an environment in which regular people must abandon their ethical principles and remain silent for fear of further political pummeling.
Among the tools Democrats use to their advantage, Shapiro says, are union thugs, anarchists who generated the Occupy Wall Street movement, liberal feminists and gay activists.
In Bullies, these "liberals" are the greatest threat to liberty that exists today, according to the book, yet they present themselves as protectors of the weak and defenders of the victimized.
The People Vs Barack Obama: The Criminal Case Against The Obama Administration
This nonfiction work shines a light on Barack Obama's misuse of power during his tenure as president.
Shapiro contends that the driving force behind the Obama administration was the quest for power, which involved levels of corruption, obstruction of justice and abuse that were higher than any other presidency in U.S. history.
Shapiro enumerates the scandals that took place during Obama's time in office, ranging from the IRS targeting conservatives to Edward Snowden's revelation that the government was spying on American citizens.
Saying the Obama administration was a criminal enterprise, Shapiro calls for a RICO investigation that would bring the wrongdoing to light.
In The People vs Barack Obama, he points out that because the president was an expert at hiding his crimes, nobody ever laid the blame where it belonged: on the shoulders of the "Obamob."
No doubt these bestselling books increased the Ben Shapiro net worth figure.
Advertisement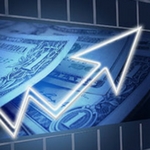 The early bird gets the worm and the options trader who waits until 9:30EST can win big! Hi, I'm Dave Aquino and if you're new to options trading, my e-book "How To Master the Retirement Trade" will show you exactly how to take advantage of this early morning, profitable, but often overlooked window of trading time.

Download your copy today and let's get started!
Ben Shapiro Podcast
In his daily podcast, "The Ben Shapiro Show," the political commentator takes on a variety of political and current events' topics, such as Amazon's cities of choice for its new headquarters, upcoming elections and the radical feminist agenda.
He interviews scores of VIP guests, including Scott Adams, who famously created Dilbert cartoons, Glenn Beck, Tucker Carlson, David Mamet and Joe Rogan.
The show, which also has a radio version, is among the most popular podcasts ever.
Many episodes of the show draw over 1 million viewers. The following shows rank among the most popular:
"Why the Media Get Gaza Wrong"
"Kanye Believe It?"
"The Democratic Elitism Problem"
"Sunday Special: Joe Rogan"
Why do so many people tune into "The Ben Shapiro Show?"
One big reason is the man himself. He comes across as intelligent and highly educated. And he presents himself as well-spoken, genuine and funny.
Some find his opinions outrageous, but he rarely fails to spark some spirited dialogue whether with guests on his show, in the media or among listeners.
People also like the fact that he is just as likely to disagree with a Republican guest as he is with a Democrat if the facts as he sees them do not support that individual's opinion.
Ben Shapiro: The Daily Wire
The Daily Wire is an online conservative opinion and news site founded by Ben Shapiro in 2015 and is syndicated across the country. A large team of writers produces stories with the kind of conservative slant that is an important feature of the Shapiro brand.
Some of the most frequent topics for Daily Wire stories include Donald Trump, crime, social phenomena such as the millennial generation and debatable current events such as the incident when Trump revoked CNN reporter Jim Acosta's White House press pass.
Even those who disagree with Shapiro's statements must admit he does his homework and typically can back up what he says with data.
Ben's Role At The Daily Wire
Ben Shapiro is editor in chief of the Daily Wire, so it is only natural that the online publication communicates an ultra-conservative viewpoint.
Although he created it, Shapiro does not own the website; the conservative Wilks Brothers, who earned billions in the fracking industry, are the owners.
The Daily Wire makes a profit through subscriptions and the advertising space it sells.
An annual premium subscription costs around $100 and the website's subscriber base now tops 1 million. As a result, the Ben Shapiro net worth tally has increased significantly given his prominent role.
The news and opinion site boasts nearly 35 million visits per month with Americans accounting for 87% of those visits and Canadians being the next largest group of visitors.
In fact, The Daily Wire is among the top 500 sites in the world. It has proven to be a successful and lucrative vehicle for Shapiro's and his followers' agendas.
In addition to discussions of topics in the news, the website also produces "The Ben Shapiro Show," "The Matt Walsh Show," "The Michael Knowles Show" and "The Andrew Klavan Show."
Once each month, it features "The Conversation," a live-streamed question-and-answer session with Shapiro, Klavan and Knowles.
"Daily Wire Backstage" features roundtable conversations with the three talk show hosts plus Jeremy Boreing on current events.
Each Sunday, "The Ben Shapiro Show" produces a special edition featuring top authorities on cultural and political issues in the news.
How Much Does Ben Shapiro Make From The Daily Wire?
In all likelihood, The Daily Wire is the primary source of Shapiro's wealth. This is in terms of both his earnings, which total around $1 million per year, and his expanding net worth, which to date sits at an estimated $10 million.
TV appearances and speaking engagements also contribute to Ben Shapiro's income.
According to the information provided by AllAmericanSpeakers.com, Shapiro earns between $50,000 and $100,000 per engagement. Past appearances include a speaking tour of universities sponsored by Young America's Foundation.
He hosted "The Ben Shapiro Election Special," a pre-midterm election mini-series on Fox News. He also hosts his own radio broadcast, and earlier in 2016, he co-hosted the right-wing radio show "The Morning Answer."
His appearances contribute significantly to his brand, income and net worth. His work as a legal consultant in Los Angeles adds to his income as well.
Ben Shapiro Wife and Kids
Shapiro married Israeli Mor Toledano, an MD, in 2008. She also attended UCLA.
They have two children, a daughter born in 2014 and a son born in 2016. The family practices Orthodox Judaism, a traditionalist branch of the religion. The Shapiros live in Los Angeles.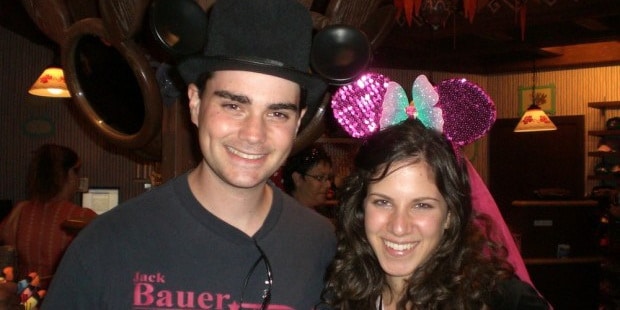 How Can You Build Ben Shapiro Net Worth Wealth?
You don't need a Harvard Law degree and be the founder, like Ben Shapiro, of one of the most popular websites in the world to amass a handsome net worth.
While Ben forged a successful career as a book author and entrepreneur to create massive wealth, you can tap into one of the most powerful forces in the world to grow your own nest-egg: compounding.
If the idea of sitting back and investing in the stock market without lifting a finger appeals to you, Betterment and Ellevest, are robo-advisors aimed at long-term hands-off investors.
Or if investing in real estate whets your appetite more, Rich Uncles and Fundrise, are among the most popular online real estate crowdfunding sites.
On any given day, the value of stock market investments may fluctuate but over the long-term inflation, stock buybacks, and higher earnings combine to increase the valuation of companies and the broad market indices.
You don't need to bet your savings on a high risk entrepreneurial venture like Shapiro did at The Daily Wire. Instead, you can take the slow and steady path. After all, the tortoise, not the hare, wins the race!
Follow news on the Ben Shapiro Twitter account and updates on his Ben Shapiro Instagram account.
Advertisement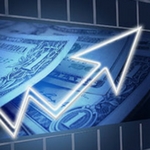 In times of inflation, gold prices have an inverse relationship with the markets, growing in value during market volatility. Amid economic instability, some retirement savers see precious metals, as an opportunity for profit and wealth preservation. Get the practical insights to take back control of your retirement with safe-haven assets like Gold & Silver.

Download the latest Global Gold Report, featured in Fortune Investors Guide.