Comedian Chris Tucker is renowned for his biting wit, but there's one institution that doesn't pay for laughs, and that's the IRS.
Somewhere along the path to stardom, Tucker's finances ran into difficulties and as the old saying goes, the taxman always extracts his fair share.
In 2014, Tucker made headlines when the IRS placed a $2.5-million lien on property he owned in Atlanta, Georgia.
He blamed the multimillion-dollar tax bill on poor accounting and business management procedures, many of them stemming all the way back seven years earlier to the payout he had received for agreeing to act in "Rush Hour 3."
But is it possible that with all these problems Chris Tucker's net worth is negative? We investigate.
Chris Tucker Net Worth
| | |
| --- | --- |
| Why Is Chris Tucker Famous? | Actor, Comedian |
| How Old Is Chris Tucker? | August 31, 1971 |
| Gender | Male |
| Is Chris Tucker Rich? | Possibly Negative |
| Website | ChrisTucker.com |
| Nationality | American |
| Most Famous Movie | Rush Hour |
| Last Updated | 2019 |
Chris Tucker The Early Days
Tucker was born in 1971 and grew up in Atlanta, Georgia, as the youngest of six children.
He learned early on that being the funny kid would help him stand out from a crowd.
A year after he graduated from high school, he moved to Los Angeles and started doing "open mikes" at the City of Angels' many comedy clubs.
By the age of 20, he had become a frequent guest on Russell Simmons' celebrated HBO TV series "Def Comedy Jam."
In 1994, Tucker rode his wit all the way to the movies. He made his film debut as Johnny Booze in the third installment of the popular "House Party" franchise.
The film's producers were hoping that Tucker's manic comic presence would distract audiences from the absence of Martin Lawrence. It did, and then some!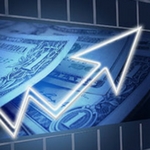 Rising interest rates...Skyrocketing inflation...Exploding debt...A looming recession...It's no wonder Americans are becoming more and more concerned about their savings and investments. That's why I wrote my newest report…This FREE REPORT shows YOU how you could protect your retirement savings before it's too late. Request your free report today and learn how you could protect everything you've worked for!

Request Your FREE Ben Stein Report Today!
Chris Tucker Movie Star
Tucker went on to star in some of the funniest movies made in the 1990s, including "Friday," "Money Talks," and the "Rush Hour" trilogy.
He also made more serious films.
In 1997, he appeared as Ruby Rhod in French auteur Luc Bresson's science fiction classic "The Fifth Element," and he stole that movie right out from under the nose of superstar Bruce Willis.
Tucker's other non-comedic roles include Skip in "Dead Presidents," Beaumont Livingston in "Jackie Brown" and Danny McDaniels in "Silver Linings Playbook."
---
➤ Free Guide: 5 Ways To Automate Your Retirement
---
Chris Tucker Box Office Hit Or Flop?
Tucker inked a deal for $20 million up front against 20% of the gross for "Rush Hour 3."
But the movie was not the box office smash its two predecessors had been, and Tucker seems to have ended up in a cash crunch.
In 2011, just three years before the IRS lien was placed, Tucker found himself facing the foreclosure of his 10,000-square-foot waterfront home near Orlando when the SunTrust Bank alleged he was $4.4 million behind on his mortgage.
There's a moral here that anyone setting out to make a fortune would be wise to heed: If you earn a lot of money, it's important to hire trustworthy professionals who will help you keep track of what's pouring into your coffers so that you pay the bills you have to pay and don't live beyond your means.
A huge fortune has the potential to put a person under a heightened degree of scrutiny, so it's vitally important to attend to taxes and similar financial obligations.
Check out Personal Capital, Betterment or Ellevest if you want professional money management without paying the high fees charged by traditional money managers.
BETTERMENT SPOTLIGHT

InvestorMint Rating

5 out of 5 stars

Promo: Up to 1 Year Free Management
Management Fee: 0.25% – 0.40%
Account Minimum (Betterment Digital): $0
Account Minimum (Betterment Premium): $100,000

via Betterment secure site
Advertisement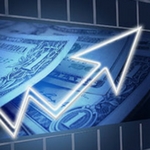 This "heartland" town 2,400 miles away from Silicon Valley will be the NEW playground for America's 1%-ers.

Learn more here.
Let's take a detailed look into how the Chris Tucker net worth column could actually go negative?
Chris Tucker Movies
Chris Tucker was a household name throughout the late 1990s and early 2000s.
Among the many hits he starred in were:
"Friday"
Although Tucker's first film was "House Party 3," it wasn't until he co-starred in "Friday" that he became an overnight sensation.
Tucker played Smokey, Ice Cube's perpetually stoned wingman.
Tucker has become so identified with this role that to this very day, it is reported that strangers still approach him offering marijuana.
Tucker, who is an extremely devout Christian and dedicated to a clean lifestyle, turns those offers down but the word is that he does so with a friendly laugh.
"The Fifth Element"
Many film critics consider Chris Tucker's appearance in the science fiction blockbuster "The Fifth Element" to be his finest on-screen moment.
Tucker played Ruby Rhod, a character that in lesser hands might have easily become a crude caricature of a drag queen.
However, Tucker subverted that stereotype by delivering a performance that was not only absolutely hilarious but also fierce in its confidence and its raw sexuality.
Today, "The Fifth Element" is mostly remembered for Tucker's appearance, and every Halloween, thousands of fans still dress up in Ruby's iconic black velvet catsuit.
"Jackie Brown"
In Quentin Tarantino's "Jackie Brown," Chris Tucker plays Beaumont Livingston, the foil who sets most of the plot's elaborate machinations into play.
Livingston's boss, Ordell Robie, an arms dealer played by Samuel L. Jackson, bails Livingston out of prison and then murders him.
This provides the impetus for Jackie Brown, another one of Ordell's employees, to go on the run.
Though Tucker only appears in one five-minute scene in "Jackie Brown," his role was pivotal.
Tucker's fast-talking Livingston could easily be dismissed as a reprise of his Smokey character from "Friday" except for one moment: When Brown talks Livingston into climbing into the trunk of a car, a complex gamut of emotions play across Chris Tucker's face, showing the surprising range of dramatic intensity of which he is capable.
"Rush Hour"
"Rush Hour" was Chris Tucker's breakout moment.
The movie is a classic buddy comedy with a casting twist, pairing Tucker with Hong Kong martial arts star Jackie Chan.
Chan plays Detective Inspector Yang Naing Lee, a super-cop from Hong Kong.
Tucker is fast-talking Detective James Carter from L.A., Chan's polar opposite in every respect.
The movie was pure comedy gold, earning nearly $250 million in a worldwide release against an initial budget of $35 million.
Tucker was paid $2 million for his appearance in "Rush Hour."
"Rush Hour 2"
After his breakout success in the first installment of the "Rush Hour" franchise, Chris Tucker was set to capitalize on his stardom.
He was an indispensable part of the movie's successful formula, and he held out for a salary of $20 million before he would agree to repeat his role.
"Rush Hour 2" surpassed its predecessor in worldwide box-office receipts with total earnings of nearly $350 million.
However, with a budget of $90 million, "Rush Hour 2" was considerably more expensive to make.
"Rush Hour 3"
In 1998, at the time that "Rush Hour 3" was in pre-production, Chris Tucker may have been the highest paid movie star in the world.
New Line Cinema paid Tucker $25 million to reprise his role as James Carter; this was part of a two-film contract that also promised Tucker an additional $15 million for an unnamed future project.
Tucker was also set to receive 20% of gross earnings for "Rush Hour 3."
There was a six-year interval between "Rush Hour 2" and "Rush Hour 3," and Tucker's co-star Jackie Chan indicated in interviews that the gap was due in good part to Tucker's salary demands.
The film, however, was a box-office disappointment. Though it earned $258 million globally, it had cost a whopping $140 million to make.
"Rush Hour 4"
"Rush Hour 4" has not yet been made. As recently as February 2018, however, Jackie Chan confirmed in interviews that it was still in project development.
"Silver Linings Playbook"
The role of genial and funny Danny McDaniels in the 2012 movie "Silver Linings Playbook" is a part that Chris Tucker lobbied hard to get, and critics and audiences alike warmed to his performance.
There was a five-year gap between "Rush Hour 3" and "Silver Linings Playbook," but unlike many Hollywood actors, Tucker is unperturbed if years go by between the films he makes.
He recognizes the value of the brand he's created, and he's highly selective about the projects to which he lends his star power
Advertisement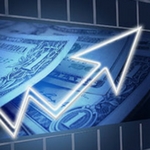 If you're worried "transitory" inflation and "mild" recession will be worse than expected...

Gold and commodities helped during volatile times. BUT one asset 99% of investors miss helps protect your portfolio and has outpaced the S&P by 131% over the past 26 years.

Art.

And while historically you've needed millions to invest, one platform lets you invest in famous paintings for as little as $20.

You can skip the waitlist and become a Masterworks member today with this private link.

See important Reg A disclosures: Masterworks.com/cd
Chris Tucker Tax Problems
In 2014, the celebrity tabloid website TMZ stated that Chris Tucker owed in excess of $14.5 million to the IRS and to the state of Georgia for back taxes dating back to the year 2006.
A representative speaking on Tucker's behalf called the TMZ report "inaccurate."
If TMZ's allegations are true, however, that would leave Chris Tucker's net worth negative.
In 2013, Tucker paid the Peach State nearly $1 million to settle his tax debts, and soon after headlines broke about the $2.5-million tax lien against his Atlanta mansion, Tucker entered into a settlement agreement with the IRS.
The IRS had previously taken out an $11.5-million lien against Tucker's Florida dream house, which was the same house that Tucker subsequently lost to foreclosure.
Where does that leave Tucker today?
IRS settlement agreements are typically confidential, so it's not clear.
He's no longer earning $25 million per picture, but neither does he appear to be scurrying to load up his schedule with remunerative film projects.
Although much his personal fortune may have suffered, Chris Tucker remains picky about the projects in which he agrees to participates.
Chris Tucker Personal Life
Chris Tucker grew up in a Pentecostal Christian family, and at the age of 26, he reaffirmed his commitment to his Christian faith.
This is one of the reasons why Tucker did not repeat his role as Smokey in "Next Friday" and "Friday After Next."
Interviewers almost invariably reserve a few sentences in the pieces they write about Tucker to note what a shock it is to discover how polite, serious and reserved the actor/comedian appears to be in real life.
At one time, Chris Tucker was married to Azja Pryor, but the couple divorced in 2003.
For a time, he was also involved with Atlanta Fox 5 news anchor Cynne Simpson, but that relationship has also cooled. Tucker has a son named Destin Christopher Tucker who lives in Los Angeles.
In 2006, Tucker participated in a PBS documentary entitled "African American Lives," which explored his family tree as far back as the 1830s and which also televised an analysis of his DNA.
Tucker discovered that he was descended from the Ambundu ethnic group on his father's side and from the Bamileke of Cameroon through his mother.
Through his participation in the program, Tucker had the opportunity to visit Angola in the company of the program's host, Henry Louis Gates.
Tucker continues to perform as a comic on stages across the nation. He has occasionally used his troubles with taxes as subject matter in his stand-up routines.
Tucker remains very friendly with Jackie Chan, and he was a close friend of Michael Jackson's before the superstar singer's untimely death.
Wanna Get Rich Like Chris Tucker?
Although every kid probably one day dreams of the Hollywood stardom that Chris Tucker has achieved, only a few lucky and rare talents climb to such heights of fame.
Nevertheless, stardom is no guarantee of wealth as Chris Tucker's net worth so clearly shows.
A less exciting but more stable path to building wealth is possible by tried and tested investment methods like dollar cost averaging into a diversified portfolio.
If you are not sure where to begin check out a leading financial money manager like Betterment.
Betterment fees are significantly lower than most human managers, yet the robo-advisor still provides the personal touch you may want or need, along with lots of other bells and whistles to provide for a more comfortable retirement.
BETTERMENT SPOTLIGHT

InvestorMint Rating

5 out of 5 stars

Promo: Up to 1 Year Free Management
Management Fee: 0.25% – 0.40%
Account Minimum (Betterment Digital): $0
Account Minimum (Betterment Premium): $100,000

via Betterment secure site
Advertisement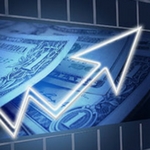 This list ranks the top stocks daily based on our proprietary algorithm. FREE Bonus: 3 Stocks To Double This Year

View this list for FREE now!
Advertisement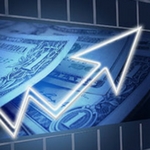 We could be facing one of the harshest economic challenges ever experienced thanks to an incompetent government and severe global unrest. If you aren't proactive, you could see yourself and your family become another financial casualty. But, the Inflation Survival Plan has you covered. Learn insider tips and tricks, IRS loopholes and more that will help your finances soar.

Take 15 Seconds to get the FREE Inflation Survival Plan and ensure your family's financial security.