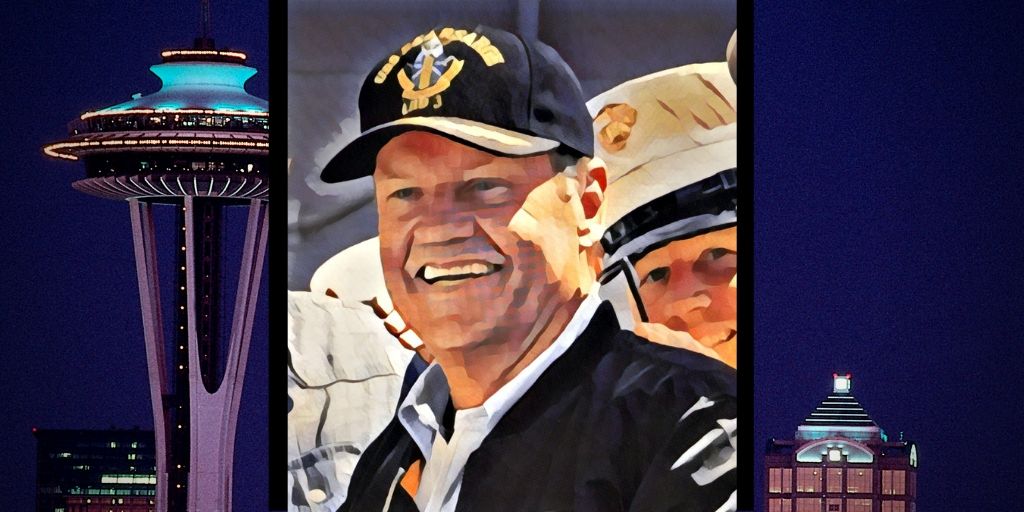 Inset Photo Credit: Tenebrae (talk) (Uploads) [CC BY-SA 3.0 (https://creativecommons.org/licenses/by-sa/3.0)]
His most popular acting role was as Dr. Frasier Crane, first in a recurring role on "Cheers" in the 1980s, and then on his own show, "Frasier," in the 1990s.
Although his character on "Cheers" was only supposed to appear for six episodes, he channeled that role into a recurring character and became a member of the show's cast until it ended in 1993.
He then reprised it in the very popular spin-off "Frasier." It's no exaggeration to say that Grammer was likely better known as psychiatrist Dr. Frasier Crane for 20 years than as himself.
Kelsey Grammar managed to take a small character and turn him into the successful lead in his own sitcom. In 2001, eight years into an award-winning 11-year run for the show, he negotiated an increase in salary.
In commanding a $700,000 per episode salary, (and then a reported $1.6 million an episode) he became one of the highest-paid TV actors of the time. But what else helped Kelsey Grammer's net worth reach an estimated $60 million today?
Kelsey Grammer's Early Years
Kelsey Grammer was born Allen Kelsey Grammar on February 21, 1955, in Charlotte Amelie, St. Thomas, on the U.S. Virgin Islands.
His mother and her parents raised him in New Jersey, before relocating to Florida around the time he was 11.
There, he attended a private prep school, Pine Crest Academy, where he first discovered singing and acting. After high school, he was accepted into Juilliard, but the school eventually expelled him after he repeatedly missed classes.
Undefeated, Grammer secured a three-year internship at San Diego's Old Globe Theatre, and then went on to start his acting career at the Guthrie Theater in Minneapolis.
Kelsey Grammer Takes on Shakespeare
He got his first role on Broadway in "MacBeth" in 1981 as Lennox, but then replaced the actor who had been playing the lead.
This led to a role in "Othello," and later a short-lived part in the demo of "Sunday in the Park with George" with his friend and fellow actor, Mandy Patinkin.
Grammer returned to Broadway briefly in 2000, with a role as the lead in a production of "MacBeth" that only lasted 10 days.
He was more successful in 2010, when he played George in a revival of "La Cage aux Folles" and received a Tony Award nomination for his performance.
He went on to play Captain Hook and Charles Frohman in "Finding Neverland" in its debut on Broadway in 2015, and then the same roles again from January through April 2016.
Kelsey Grammer TV Star
In 1984, Grammer landed the role of Dr. Frasier Crane on "Cheers," thanks to a recommendation by Patinkin to the show's casting director. What was only supposed to be a six-episode role grew to become a nine-year run, until "Cheers" ended in the spring of 1993.
Grammer then played the popular psychiatrist for another 11 years in the spin-off, "Frasier." While starring on the show, he began to direct episodes as well, which undoubtedly helped in negotiations to increase his salary to $700,000 per episode.
He also sang the song in the closing credits, "Tossed Salads and Scrambled Eggs" – a surprise to many viewers at the time.
After "Frasier," Grammer appeared in many shows that failed to survive more than one season. Many of them were canceled after only a handful of episodes.
His most successful role post-Frasier was as a fictional mayor of Chicago in the Starz drama, "Boss." The show ran for two seasons, and garnered Grammer a Golden Globe Award in 2012 for "Best Actor in a Television Series Drama." It was his first dramatic TV role.
Kelsey Grammer will likely add to his net worth of $60 million with an upcoming appearance on "Inside the Actors Studio." He will sit in long-time host James Lipton's chair (Lipton recently retired) to interview television director James Burrows. Burrows directed Grammer in both "Cheers "and "Frasier."
>> Tommy Hilfilger Turned Fashion Into A Fortune
---
➤ Free Guide: 5 Ways To Automate Your Retirement
---
Kelsey Grammer Movie Star
Grammer is perhaps best known in the movies for his voice acting. He voiced the character of Sideshow Bob on the long-running "The Simpsons" for 18 years, as well as Stinky Pete in "Toy Story 2" in 1999. He also voiced characters on Disney's "Anastasia" and other animated movies.
Undoubtedly his most recognizable role was playing Dr. Hank McCoy, a.k.a. Beast, in the widely successful "X-Men: The Last Stand" and "X-Men: Days of Future Past" movies.
Grammer will team up next with Nicholas Cage in "Grand Isle," a movie thriller currently in post-production.
>> How Much Is Child Star Corey Feldman Worth?
Kelsey Grammer Director & Producer
Grammer first served as a producer and director on "Frasier," and he continued to direct a handful of TV pilots and episodes throughout the years.
He had more success as a producer with his company Gramnet Productions, which had a distribution deal with Paramount Pictures.
Through Gramnet, he served as executive director of many long-running shows, including "Fired Up" on NBC, "Girlfriends" on UPN/CW, "Medium" on NBC and CBS. Gramnet is also the production company behind "Boss" on Starz. Most recently,
Grammer produced the successful revival of "The Color Purple" at the Bernard B. Jacobs Theatre, along with Oprah Winfrey, James Nederlander, and other heavyweights.
>> Ben Affleck Is Insanely Rich!
Kelsey Grammer: A Tumultuous Personal Life
Grammer has had a somewhat tempestuous personal life, going through both the murder of his father and his sister at separate times in his childhood and young adulthood.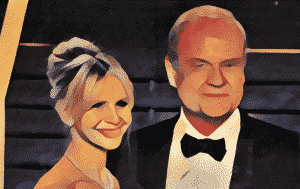 He has battled substance abuse, and served 30 days in jail after being arrested for drunk driving and possession of an unlawful substance (cocaine).
He has been married four times, and has six children from three of these marriages. He also has a child with Barrie Buckner, who he never wed.
His third wife, Camille Grammer, received a $30 million divorce settlement in 2012 – reducing Kelsey Grammer's net worth by half his assets at the time. (She now stars in "The Real Housewives of Beverly Hills," along with new husband, attorney David Meyer.)
Grammer is currently married to Kayte Grammer, a flight attendant he met while still married to Camille.
In late 2017, Kelsey sold his New York condo for a little less than $8 million. The couple and their kids currently live in a small town in the Catskills (on 500 acres), where he plans to open a brewery.
>> Is Chris Tucker Really Worth That Much?
How to Build a Kelsey Grammer Net Worth
With six Emmy Awards, three Golden Globes, one SAG Award, two People's Choice awards, and numerous acting, directing, and producing credits to his name, there's no doubt that Kelsey Grammer has value, and a net worth of $60 million too!
While it took a lot of grit, luck, and an abundance of talent for Kelsey Grammer to build his net worth into millions of dollars, the path to riches could be smoother for you if you apply some tried and tested rules – though reaching Kelsey's Grammer's net worth will be a stretch for anyone!
One of the tried and tested ways to succeed long-term in building wealth is investing in real estate but unlike the old days, you can get on the ladder without risking your life savings on a hefty deposit.
Real estate marketplaces like Fundrise make it easy as 1,2,3 to get access to deals that hitherto had only been available to rich accredited investors and institutions.
Follow news on the Kelsey Grammer Twitter account and updates on his Kelsey Grammer Instagram page.