Born in the Bronx, New York, on January 11, 1971, Mary J. Blige has an estimated net worth of nearly $20 million.
Blige is a singer-songwriter who is also a successful record producer. She is recognized as an outstanding vocalist who boasts sales of 15 million singles and 50 million albums.
She has also received nine Grammys and earned critical praise regarding her work as an actor.
Blige's reputation as a singer is responsible for her appearance as the ninth entry on "The 100 Greatest Women in Music" list.
Released in 1992, "What's the 411?" was her first album. Her album "My Life" was released in 1994 and was praised by Rolling Stone magazine as one of the 500 greatest albums in the history of music.
In 2006, Blige received the Legends Award at the World Music Awards. And in 2007, she was awarded the Voice of Music Award from ASCAP. The popular songstress and composer has sold over 75 million records throughout the world.
That's a lot of records, but have these sales been the sole contributor to her amassed wealth of nearly $20,000,000?
Mary J. Blige's Rise to Fame:
Her Early Career
Although Mary J. Blige is a native of New York, she also lived in Savannah, Georgia, until she was 7 years old. At that time, her parents relocated to New York where they resided in the Schlobohm Housing Projects in Yonkers.
Her mother, Cora, was a nurse, and her father, Thomas, was a jazz musician. Mary has a brother, Bruce Miller, and an older sister, LaTonya Blige-DaCosta.
Thomas Blige, a Vietnam War veteran, moved out of the home during the 1970s, leaving Mary's mother to care for the family. Blige began her musical career as a singer in the Pentecostal church near her home in Richmond Hill, Georgia.
Mary was molested when she was a young child and was a victim of sexual harassment during her teenage years. Consequently, she learned how to box as a form of self-defense. She later turned to drugs and alcohol as a way to cope with her psychological suffering.
Mary dropped out of high school in Yonkers during her junior year and began to pursue a career in the music industry. 
In Yonkers, Blige belonged to a local band called Pride. In 1988, she recorded her version of "Caught Up in the Rapture" by Anita Baker in a recording booth in White Plains, New York.
Her mother's boyfriend took the record to singer Jeff Redd, and he in turn sent her recording to Andre Harrell, the CEO of Uptown Records.
Harrell was impressed with the singer's talent and arranged a meeting with Blige in 1989. After the meeting, he signed her to Uptown Records as a backup singer. Blige was the first female artist at Uptown Records.
Mary's career took a new path from 1991 to 1996 when she began to work with Sean Combs, the record producer now known as Puff Daddy.
He produced most of the album titled "What's the 411?" This work reflected her former job as a 4-1-1 operator.
This album marked her as a woman and an artist with powerful stories to share. Using the hip-hop genre as her medium, Blige shared her private experiences via her music.
"What's the 411?" received good reviews from music critics and reached the sixth position on the Billboard 200 chart. The title also attained fame as a highly rated R&B/hip-hop album in the United States and the United Kingdom.
Her soulful voice and insightful lyrics helped Blige to form a strong bond with listeners. Consequently, she reached a new plateau as a popular female R&B artist.
After having sold millions of albums, Mary J. Blige was now Uptown's top female singer. 
She then recorded "My Life," her second album. The album played an important role in Mary's life. She was then suffering from clinical depression and coping with drug and alcohol addictions. The album was a major success.
Mary then became involved with various musical projects, including co-writing several songs.
She has been ranked as the most successful female artist in the hip-hop category by Billboard. Additionally, Billboard granted her the utmost praise for her hit "Be Without You," calling it a song attaining the highest degree of success in the R&B/hip-hop genre.
Blige is No. 80 on the VH1 best artist list. VH1 also placed the singer in the ninth position on their "100 Greatest Women in Music" list.
>> What Is Jessica Simpson's Net Worth?
Mary J. Blige:
Her Most Successful Albums
Blige's album sales have helped contribute to her fortune estimated at $20,000,000.
1. "My Life" (1994)
"My Life" is praised as the most noteworthy R&B album of the 1990s.
The album continues to resonate with fans today. It features several fan-favorite songs, including "I Never Wanna Live Without You" and "Don't Go."
2. "Share My World" (1997)
"Share My World" features a collection of Mary's top R&B singles. The album includes "Can't Get You Off My Mind."
3. "What's the 411?" (1992)
Mixing R&B with hip-hop, "What's the 411?" features songs that resonate with female listeners.
This album marked the beginning of Mary's career as a musical legend. The album includes "I Don't Want to Do Anything" and "Slow Down."
4. "The Breakthrough" (2005)
Mary had a new boost to her career after releasing "The Breakthrough." The album was made more than a decade after her career was launched. "The Breakthrough" includes her song called "Alone."
5.  "Mary" (1999)
In "Mary," Blige preferred singing traditional R&B songs that no longer incorporated hip-hop.
Riveting and emotional, "Mary" was a risky move. However, fans loved the new sound.
The album includes the song "Give Me You."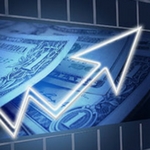 Do you know how to read the candlesticks on your chart? If not don't worry. Chris Pulver created an ebook, Candlestick Cheat Sheet, that can teach you, in layman terms, the 10 most powerful candlestick patterns. It's a great start for those that are new to Forex and may want to trade on the conservative side when starting out.

Click here to download your copy now
Mary J. Blige Acting Career:
Her Roles in Film
In addition to her work as a musician, Mary J. Blige has achieved success as an actor. Over the course of her acting career, she has appeared in several movies and television shows.
Mary's acting career began with her appearance on "The Jamie Foxx Show", in which she starred as a minister's daughter called Ola Mae. Ronald Isley played the role of Ola Mae's father.
In 2001, Mary acted in an independent film called "Prison Song" with the rapper Q-Tip. Blige also appeared as Simone Fellows in "Strong Medicine," a Lifetime television network airing.
In addition, Blige starred in an animated web cartoon produced by Stan Lee in 2000.
Mary also performed in an off-Broadway play called "The Exonerated" in 2004. The play depicted the lives of death row inmates. In "The Exonerated," Mary played the role of Sunny Jacobs, an innocent woman who had been committed to a lengthy prison sentence.
Mary acted in a February 2007 episode of "Ghost Whisperer." In the episode named "Mean Ghost," she played Jackie Boyd, a cheerleading coach. Blige performed many of her well-known songs in the episode.
Blige also appeared as a guest on "Entourage" in August 2007. Additionally, she was on "America's Next Top Model" in October 2007 and appeared as a singer on "30 Rock."
In September 2009, Blige acted in the film "I Can Do Bad All by Myself" produced by Tyler Perry.
Blige starred in the musical "Rock of Ages" featuring Tom Cruise and Alec Baldwin.
Production of the movie started in May 2011, and it was released about a year later. Blige also acted and sang in the 2013 film called "Black Nativity," a holiday musical.
---
➤ Free Guide: 5 Ways To Automate Your Retirement
---
Mary J. Blige Awards
Mary J. Blige has received numerous awards throughout her career, including:
Nine Grammys, including Song of the Year and Record of the Year
World Music Awards: Legend Award for Outstanding Contribution to R&B Music
Nine Billboard Music Awards in one night in 2006 
Billboard Recognition: "The most successful female R&B/hip-hop artist of the past 25 years"
Eight NAACP Image Awards
Six Soul Train Music Awards
MTV Video Music Award
2007 Voice of Music Award by ASCAP
BET Lifetime Achievement Award in 2019
2017 Billboard Women in Music Award: Icon of the Year
Mary J. Blige: Her Record Label
Blige launched her record label called Matriarch Records in 2001. 
Matriarch Records is distributed via Interscope. In 2012, she discovered the all-female singing group Just'Us.
>> What Is Ben Affleck's Net Worth?
Advertisement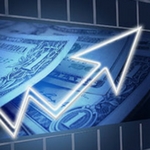 We have the world's leading artificial intelligence forecasting trends in the market. A strategy so precise it achieves a proven accuracy rate up to 87.4%. Check out the next 3 stocks this A.I. has on its radar for you in this free, live training.

Claim your seat now by clicking here.
Mary J. Blige Husband
Blige married Martin "Kendu" Isaacs, her manager, on December 3, 2003. Her marriage to Isaacs gave her a new family that included Isaacs' children Nas, Jordan and Briana.
However, the marriage did not last. Blige filed for divorce in July 2016, claiming that her marriage had "irreconcilable differences." Her marriage officially ended on June 21, 2018.
It is not surprising that Mary J. Blige has a net worth of almost $20,000,000. As a woman possessing a variety of gifts, Blige took advantage of her talents to build a financial empire.
Always striving to reach a new plateau, this singer and entrepreneur successfully sold her brand of perfume called "My Life" via The Home Shopping Network (HSN), which added to her wealth.
Delving into her entrepreneurial spirit, Blige created Melodies by MJB, an exclusive line of sunglasses.
Furthermore, Blige created a movie and television production company.
Numerous companies have sought her endorsement for their products, including Apple, Pepsi, Chevrolet and Burger King.
In addition to her musical gifts, Mary J. Blige explored all avenues to discover how to create a small financial empire.
A person's dreams can lead to a successful career. Mary J. Blige's $20,000,000 net worth is a good example.
Her drive to become a success enabled her to create a fortune. Her net worth is due to a combination of natural talent, ambition, creativity, hard work and an innate ability to connect with her fans.
>> How Much Is Charlie Sheen Worth?
>> How Did Lorne Michaels Get So Rich?
>> Dr Phil Is Seriously Wealthy
Advertisement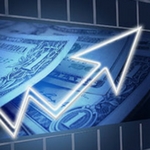 The next 10 minutes could change your life. We've recorded a special sit-down interview with a reclusive millionaire who details how he's closed out winning trade after winning trade throughout the volatility of 2022. In fact, he hasn't closed a single losing trade since 2016. Sounds impossible? It's not - and he'll prove it to you.

Click to see this exclusive sit-down interview