Seth MacFarlane Net Worth: Seth MacFarlane is perhaps best known for "Family Guy," his popular animated TV series, but his creativity extends to other animated features as well as films and music.
A four-time Emmy Award winner, MacFarlane had achieved enough fame by 2013 to earn an invitation to host the Academy Awards.
He has four studio albums to his name and has performed as a singer at Carnegie and Royal Albert halls.
He is also an activist who champions gay rights and occasionally gives talks on the university tour circuit.
As a multi-talented personality, MacFarlane has certainly made his mark on contemporary culture, but how can his net worth be estimated at $225,000,000? We decided to find out.
Seth MacFarlane
"Family Guy"
In the late 1990s, MacFarlane earned a Bachelor of Fine Arts in Animation from the Rhode Island School of Design and did a senior thesis film, "The Life of Larry," that would later become the inspiration for "Family Guy."
In 1997, MacFarlane was working as a professional animator with Hanna-Barbera when he pitched his idea for "Family Guy" to the Fox network. They gave him a green light and some funding to create a pilot episode.
Over the next six months, MacFarlane created a prototype hour-long animated feature that he described as a crude, simple version of his idea.
The executives at Fox liked the pilot enough to schedule it, making MacFarlane the youngest executive producer then working in the television industry. He was 24 years of age.
The first episode of "Family Guy" aired in 1999 with MacFarlane doubling as a writer for the show and providing the voices for several of the primary roles.
With a generous dose of what is now known as MacFarlane's signature edgy comedy, the show struck a sweet note with its audience.
The public received "Family Guy" with gusto, turning it into a billion-dollar franchise.
In 2008, MacFarlane negotiated a sweetheart deal with Fox that earned him a payout of $100 million over the next four years for "Family Guy" and MacFarlane's new series "American Dad!"
The deal made him the top-earning writer in television.
>> How Bill Burr Made $$$ From Comedy
Family Guy Backlash
"Family Guy" often takes an irreverent view of social norms, and it has been the focus of controversy over the years. For example, The Parents' Television Council has submitted complaints about the show to the FCC on grounds of indecency.
Fox has canceled the series twice but not necessarily due to these complaints. However, the network reconsidered in light of the series' huge fan support base and lucrative DVD sales, reinstating the prime-time cartoon show each time.
"Family Guy" has also been the subject of copyright infringement lawsuits brought by such celebrities as Carol Burnett and Art Mentrano.
If ratings are any indication, the negative publicity the show has received over the years likely does more to boost its popularity than to detract from it.
Byproducts of the show include a 2018 "Family Guy" movie, "Family Guy, Live in Vegas," which features a soundtrack of Broadway tunes.
They also include a video game and "Family Guy Live," a road show that has played in major cities such as New York, Chicago and Los Angeles.
No doubt these have all contributed to the Seth MacFarlane net worth tally.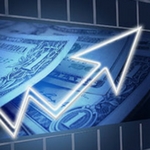 We have the world's leading artificial intelligence forecasting trends in the market. A strategy so precise it achieves a proven accuracy rate up to 87.4%. Check out the next 3 stocks this A.I. has on its radar for you in this free, live training.

Claim your seat now by clicking here.
Seth MacFarlane
"American Dad!"
"American Dad!" is another of MacFarlane's animated series for adults. It began airing in 2005 as part of the Fox TV comedy lineup. In 2014, "American Dad!" made the move to TBS.
Seth MacFarlane does some of the voices for this show but does not produce it. His co-creators Mike Barker and Matt Weitzman took on that role during the show's first few seasons.
At first, "American Dad!" loosely reflected some of the production team's political concerns, but subsequent episodes were more simply focused on entertainment and humor
MacFarlane attributes the premise of the show to earlier sitcoms such as "All in the Family."
"American Dad!" has received Emmy nominations and top honors from the American Society of Composers, Authors and Publishers.
It has earned a reputation as one of the weirdest shows on prime-time TV, partially due to its sophisticated use of such literary forms as farce, surrealism and non sequiturs.
"American Dad!" is available in a 13-volume DVD library, and according to several sources, including MacFarlane, plans for a movie based on the series have been in the works.
>> How Mike Tyson Lost $700,000,000
---
➤ Free Guide: 5 Ways To Automate Your Retirement
---
Seth MacFarlane
"The Cleveland Show"
A spinoff of his extremely popular "Family Guy" series, "The Cleveland Show" is MacFarlane's third major animated television series.
He partnered with Mike Henry and Richard Appel to create the show, which premiered on Fox in 2009 and ran until 2013.
Henry also voiced two characters on "The Cleveland Show," and MacFarlane did select characters such as Tim the Bear.
While the show has received Emmy, People's Choice and Teen Choice Awards nominations, critical reviews have been lukewarm at best.
Although Fox ceased production of "The Cleveland Show" in May 2013, the door remains open for its return since the network has made no official cancellation statement.
"The Cleveland Show" has been in syndication on TBS, Adult Swim and Comedy Central.
Additional animated series that MacFarlane has been involved in during his career include "Seth MacFarlane's Cavalcade of Cartoon Comedy," a web-based project. He has also taken part in various Disney shows.
>> Chris Tucker's Net Worth Is A Surprise
Seth MacFarlane
TV Producing and Hosting
MacFarlane has extensive experience as a television producer.
In addition to the major animated series above, he produced the short-lived sitcom "The Winner" for the Fox network.
It ran for just six episodes in 2007. He also produced "The Orville," a 2017-2018 sci-fi drama that he stars in.
Along with Ann Druyan and Steve Soter, he produced the 13-episode series "Cosmos: A Spacetime Odyssey" in 2011.
It features Neil deGrasse Tyson as host. MacFarlane provides voices for some of the animated segments of the show, which appeared in 2014 on Fox TV as well as the National Geographic network.
In 2013, MacFarlane acted as executive producer for the single-season sitcom "Dads," a non-animated show that takes a humorous look at what happens when fathers move in with their adult sons. Alec Sulkin and Wellesley Wild were co-producers.
MacFarlane produced 20 episodes of the Starz network comedy series "Blunt Talk" in 2014, and he also was the producer for the 16-episode animated series "Bordertown." This show takes a humorous look at the U.S. border patrol and Mexican immigrants.
The animator's TV hosting experiences have gone a long way to increase his visibility and public recognition and, in turn, helped create greater earning opportunities for MacFarlane.
One gig he has repeatedly taken on is hosting celebrity roasts on the Comedy Central network.
In addition to partnering with Emma Stone to host the 85th Academy Awards ceremony in 2013 MacFarlane hosted the Breakthrough Prize awards ceremony in 2014 and 2015.
The show aired on Discovery Channel, Science and BBC News. MacFarlane also hosted the "Saturday Night Live" premiere of 2012.
Additional TV appearances include:
"Gilmore Girls"
"The War at Home"
"Star Trek: Enterprise"
"Affliction"
"Loveline"
"Jimmy Kimmel Live"
"Late Show with David Letterman"
"Real Time with Bill Maher"
Advertisement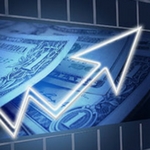 If you've struggled with trading techniques in the past and watched your mistakes affect your bottom line, you're not alone-but you can change that starting now!

I'm trading expert Thomas Wood and my e-guide, "Naked Trading Mastery" could give you the edge you need to make earning consistently easier than ever!

Get your free copy here!
Seth MacFarlane Movies
"Ted" was the first live-action motion picture that MacFarlane wrote, directed and produced.
The movie features a talking teddy bear, voiced by MacFarlane, and stars Mark Wahlberg and Mila Kunis.
It was a success at the box office, and it had the highest opening weekend gross of any R-rated comedy film.
The movie's sequel, "Ted 2," opened in 2015.
MacFarlane's feature film, "A Million Ways to Die in the West," came out in 2014.
He took part in writing, producing and starring in the movie as well as directing it.
He shared the screen with such notables as Charlize Theron and Liam Neeson in a story about a neurotic cowboy (MacFarlane) who eventually finds the courage to protect his own.
Reviews of the film were mixed, and it met with modest box-office success.
Other film roles that MacFarlane has done over the years include Ziggy in "Tooth Fairy" and Johann Kraus in "Hellboy II."
He voiced characters in films such as "Sing" and "Futurama: Into the Wild Green Yonder."
He also acted with Channing Tatum and Adam Driver in the movie "Logan Lucky."
>> Wow, Bill O'Reilly Is Really Rich!
Seth MacFarlane Music
Seth MacFarlane's resume includes musical credits in addition to his other considerable accomplishments in the entertainment industry.
He is a vocalist who has several releases to his name, including the following CDs:
"Music Is Better Than Words" and "No One Ever Tells You" each received a Grammy Awards nomination for "Best Traditional Pop Vocal Album."
In 2017, "In Full Swing" garnered two Grammy nominations, one for "Best Traditional Pop Vocal Album" and another for "Best Arrangement, Instrumentals and Vocals."
MacFarlane sang with Calabria Foti on her 2013 cover of "Let's Fall in Love."
In 2016, he joined Barbra Streisand in a duet of "Pure Imagination" on her collection "Encore: Movie Partners Sing Broadway."
>> Gwen Stefani's Net Worth Is MASSIVE!
Seth MacFarlane Wife and Kids
Unmarried as of 2018, Seth MacFarlane has briefly dated several celebrities, including Emilia Clarke of "Game of Thrones" and TV actress Amanda Bynes.
He does not currently have any children. His sister, Rachael MacFarlane, joined him on "American Dad" as the voice of Hayley Smith.
As a single animator, writer, director, producer, actor and TV host, MacFarlane enjoys a huge income stream that seems to flow more strongly with each passing year.
As the creator of some of the most popular animated series of all time, his estimated net worth of $225 million may even fall on the conservative side.
Talent, creativity and drive have paid off for Seth MacFarlane, not only in terms of widespread popularity as a TV and film personality but also in terms of wealth.
Is Seth MacFarlane's Net Worth Achievable?
Let's be honest. Building Seth MacFarlane's net worth is going to be out of reach of just about everyone on the planet.
But that doesn't mean you should give up on the idea of growing a decent nest-egg of your own.
These days there are lots of ways to grow your wealth. If you want to generate income on stocks you own, tastyworks and thinkorswim are top options brokers.
Or if you prefer a hands-off approach to building wealth where you don't have to pick stocks, SoFi and Ellevest are among the best robo-advisors who will do the hard work of picking investments for you.
However, if your savings are small and you want to create wealth, look to the best investment apps like Acorns and Stash to build your net worth.
Follow news on the Seth MacFarlane Twitter account and updates on his Seth MacFarlane Instagram account.  
Advertisement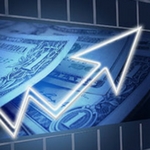 The SV Bank collapse marked the second-largest U.S. bank to close since the Great Recession…'God have mercy on us all': Robert Kiyosaki warned.

Kiyosaki is turning to gold and silver — a popular hedge against inflation. Gold can't be printed out of thin air like fiat money and it's value is largely unaffected by economic events.

'I'm buying gold because I don't trust the Fed," he said.

source: yahoo!news

Ready to dump your paper assets? Get Your Free Gold & Silver Guide Now