What comedian has the highest net worth? Blue Collar Comedy Tour star comedian Jeff Foxworthy tops the list with an estimated net worth of over $100 million.
A cornerstone of Jeffrey Marshall Foxworthy's comedy is his "you might be a redneck" witticisms, but his humor is diverse and has provided enough material for six major albums.
What's surprising about Foxworth is that before he became a comedic icon, he attended Georgia Tech and even worked at IBM for five years. We can thank his co-workers for nudging him to compete in and ultimately win a comedy contest at the Punchline comedy club. From those humble beginnings he went to become a global star.
The rest is history, as they say, and the result is an estimated Jeff Foxworthy net worth of $100 million. But how did he build such a fortune?
Jeff Foxworthy Rise To Fame
Perhaps it was the English heritage that inspired his dry wit at times. His parents hailed from the Essex countryside and his blue collar comedy may be inspired by his firefighter grandfather.
While many comedians are known for their irreverent humor, Foxworthy is a devout religious man. He claims that as a child he embraced God, though has admitted that it's not always easy to follow the righteous path.
His career really kicked into high gear post IBM and winning the Punchline Laugh-Off. But how did such humble beginnings lead to such a stellar career? What comedian has sold most albums? You might be surprised to discover how Jeff Foxworthy's net worth has grown so large.
Jeff Foxworthy Comedy Albums
Jeff Foxworthy has released six major solo albums. Altogether, he has eight albums to his name with two of them involving Larry the Cable Guy.
These albums include "Totally Committed," "Big Funny," and "Have Your Loved Ones Spayed or Neutered."
The two albums that arguably contributed most to his success are:
Released in June 1993, this is the comedy album that launched Foxworthy's career and sparked the infamous "you might be a redneck" trend.
For a time, those one-liners were everywhere, and that perhaps made Jeff Foxworthy more recognizable than any young stand-up comedian could possibly imagine.
Recorded at the Majestic Theatre in Dallas, the album was much more than just those one-liners. It delivers a very personal humor that would go on to define his brand.
The album sold at least 2 million copies and peaked at No. 38 on the Billboard 200 chart.
It's also certified platinum by the recording industry three times over.
His album
"Games Rednecks Play" enjoyed even greater success than his original album and made it all the way to No. 8 on the Billboard 200 charts.
To this day, "Games Rednecks Play" continues to be Foxworthy's best-selling album of all time.
Fans of "you might be a redneck" won't be disappointed because his signature thematic joke features at the tail end of the album.
The early focus is on those games rednecks play, but he veers into a number of other topics as well, including parenting, Victoria's Secret and even NASA.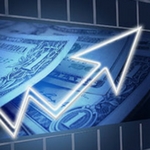 We could be facing one of the harshest economic challenges ever experienced thanks to an incompetent government and severe global unrest. If you aren't proactive, you could see yourself and your family become another financial casualty. But, the Inflation Survival Plan has you covered. Learn insider tips and tricks, IRS loopholes and more that will help your finances soar.

Take 15 Seconds to get the FREE Inflation Survival Plan and ensure your family's financial security.
Jeff Foxworthy Blue Collar Comedy
Although Foxworthy was once best known for his "you might be a redneck" bit, he's arguably now most associated with the Blue Collar Comedy Tour.
The Blue Collar Comedy Tour combined Jeff, Ron White, and Larry the Cable Guy among others.
"Totally Committed"
"Totally Committed" introduced Foxworthy's "you can't give rednecks money" bit. Alongside "you might be a redneck" and "the games rednecks play," this bit would form the foundation for his Blue Collar Comedy Tour appearances.
Of course, Foxworthy's humor is deeper than the one-liners with which he's most associated, and that's just as true with this set recorded at the Taft Theatre in Cincinnati, Ohio.
Although not as successful as his other big hits, it did manage to reach No. 50 on the Billboard 200 chart. It's also certified gold.
"Them Idiots: Whirled Tour" was filmed live in Pittsburgh at the Consol Energy Center and is chockful of the comedians' unique style of humor.
The audience not only gets to see all three comedians mixing it up together on stage, but they each have their own set as well.
Foxworthy's set, in particular, has been praised by critics because even though he's still mining familiar redneck ground nearly 20 years later, his latest insights feel fresh and continue to make us laugh.
"Blue Collar Comedy Tour Rides Again"
"Blue Collar Comedy Tour Rides Again" followed the famous "Blue Collar Comedy Tour: The Movie."
The first of these concert films was released in 2003, and the direct-to-video sequel was released in 2004.
"Blue Collar Comedy Tour: One for the Road," came next in the series.
"Blue Collar Comedy Tour Rides Again" was filmed at the Temple Hoyne Buell Theatre in Denver, Colorado.
Each of the four comedians has a solo set, and Foxworthy is up third.
After Larry the Cable Guy finishes the final solo set, all four come out on stage to discuss the journey, talk with the audience and, of course, share jokes and make each other laugh.
---
➤ Free Guide: 5 Ways To Automate Your Retirement
---
Jeff Foxworthy Books
Jeff Foxworthy's unique brand of humor isn't limited to the stage. He has written several books as well as a Redneck Dictionary series and also co-authored a cookbook, "The Redneck Grill."
He has even written a number of children's books, including "Dirt on My Shirt" and "Silly Street," but perhaps his most notable written works are:
"You Might Be A Redneck If…"
Released in 1989 and sharing the same name with his first comedy album, "You Might Be A Redneck If…" is a best-seller with more than a million copies in print.
The book is full of Foxworthy's original redneck one-liners and includes many that didn't make it onto the album.
Although the comedy album started it all, this book came first and laid the groundwork for what would be a centerpiece of his act for years to come.
The book is as easy to read as his one-liners are to digest, and there are also numerous clever drawings that decorate the book and make some of these jokes even funnier.
"No Shirt, No Shoes… No Problem!" is an autobiography written four years prior to the Blue Collar Comedy Tour.
Think about that for a second.
While the Blue Collar Comedy Tour wasn't a thing yet, "The Jeff Foxworthy Show" on ABC and then NBC was already a hit.
In other words, Jeff was already a household name with a lot of stories to tell about growing up and more.
There's humor here as you'd expect but also a serious side as the comedian examines the life that made him who he is at this point.
He also presents a lot of anecdotes — many of them quite funny — and they tell a story not just of how one becomes a redneck but how that redneck gains insight into who he is and how he got there.
Foxworthy's TV Appearances
Jeff Foxworthy has had numerous television appearances.
His first TV appearance was on a Rodney Dangerfield special in 1989, and between 1990 and 1991, he enjoyed four appearances on "The Tonight Show Starring Johnny Carson," including once as the guest comic.
He also hosted the game show "Are You Smarter than a 5th Grader?" for six seasons.
"The Jeff Foxworthy Show"
Although it only lasted two seasons and even switched networks in the process, this self-titled series based on his stand-up comedy is an important part of his success.
It also starred Haley Joel Osment, Ann Cusack and Bill Engvall. Both Bob Saget and Jay Mohr showed up regularly to join in on the down-home fun.
"Blue Collar TV"
Blue Collar TV is a skit comedy show, and each 30-minute episode centered on a particular theme relevant to the comedy of Foxworthy, Engvall and Larry the Cable Guy.
Although Ron White chose not to be a regular, he did appear on numerous episodes.
"Bounty Hunters"
"Bounty Hunters" is a 13-episode animated series that aired on CMT in 2013.
Jeff, Bill and Larry play fictionalized versions of themselves in which they are bounty hunters who track down fugitives.
The subject matter isn't nearly as serious as it may seem, and the hijinks often included humor relevant to each comedian's act.
Foxworthy Outdoors
Foxworthy hasn't limited his success to just entertainment.
In 2011, he launched Foxworthy Outdoors, which develops its own products and partners with third parties to market items geared toward outdoor living.
Foxworthy also launched the web series "Jeff Foxworthy: Inside and Out."
This series focuses on Foxworthy the outdoorsman and includes coverage of hunting and fishing as well as related products.
It also features guests who share the same outdoor interests.
Advertisement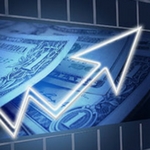 This has been one of the WORST years for stocks. But despite the awful trading conditions of the last eight months, I've delivered profit opportunities to my students like 22% on PBT after a week in the trade…And 31% on PEGA in only 8 days. I've JUST sent out a brand-new alert on a stock that's showing all the right signs of an impending breakout…

Click to Get the Trade and a Full Year of Stealth Trades for just $5 Today
Jeff Foxworthy Wife and Kids
In terms of success, Foxworthy's personal life may even exceed his creative and business endeavors.
He married his wife Pamela Gregg in 1985, and that marriage has now lasted longer than three decades.
An interesting side note is that he met his wife-to-be at the Punchline comedy club in Atlanta.
That's where he was cutting his teeth as a comedian and would eventually win the comedy contest that launched his stardom.
He often talks about his wife on stage in the stories he tells, but she's never the butt of his jokes.
Pamela and Jeff have two daughters: Jordan and Julianne. Jordan was born in 1992, and Julianne was born in 1994.
Today, Foxworthy and his family still reside in Atlanta.
How To Build "Jeff Foxworthy Net Worth" Wealth
To amass a Jeff Foxworthy net worth fortune estimated at $100 million+ is not within the grasp of most Americans, but that doesn't mean you can't find side hustles to pocket extra money each month or even use your existing nest-egg to grow your wealth.
If you've already got a stash of cash sitting idle waiting to be invested, robo-advisors like Betterment and Personal Capital are among the very best way to gain access to the stock market while side-stepping the high fees that traditional human financial advisors generally charge.
On the other hand, if you are still looking to squirrel away more nuts for a rainy day, the gig economy is a great way to earn extra income. For example, you could deliver for UberEATS or rent out space in your home or apartment on Airbnb.
Follow news on the Jeff Foxworthy Twitter account and updates on his Jeff Foxworthy Instagram account.  
Advertisement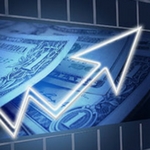 Official tax return reveals how one trader nabbed annual gains of 228%, 309% and 339%. His tax return was released online, exposing this simple trading technique used to pocket nearly half a million in profits.

Click here to see the official tax return before it is deleted...