The Austrian Oak. Mr. Olympia. Conan the Barbarian. The Terminator. The Governator.
No matter what you call him, Arnold Schwarzenegger is a legend. From his humble beginnings in Austria, Schwarzenegger built an extraordinary career that took him to the top of competitive bodybuilding, the peak of success in Hollywood, and the highest office in the State of California.
Arnold Schwarzenegger has been a household name for decades, and today, he uses his influence to promote social causes. He has amassed a fortune that was likely unimaginable for the young boy growing up in a desperately poor family. Of course, he has had challenges along the way, but his ambition, commitment, and drive carried him through.
Schwarzenegger's mantra is this:
Strength does not come from winning. Your struggles develop your strengths. When you go through hardships and decide not to surrender, that is strength.
That mindset has been lucrative because Arnold Schwarzenegger's net worth is estimated at over $400 million, but how did he get so rich?
Arnold Schwarzenegger
Rise To Fame
Childhood wasn't an easy time for Arnold Schwarzenegger. Though he was a cheerful, pleasant boy according to his teachers, his relationship with his father was tumultuous.
Schwarzenegger developed an interest in bodybuilding when he was quite young, and despite his father's opposition, he developed a bold plan.
Schwarzenegger connected with Joe Weider, co-founder of the International Federation of BodyBuilders (IFBB), and persuaded Weider to assist him in immigrating to America.
Schwarzenegger arrived in the United States in 1968, and he got to work right away. He intended to dominate the world of competitive bodybuilding, and he saw success almost immediately.
In just a few years, Schwarzenegger won seven Mr. Olympia titles and five Mr. Universe titles – a particularly impressive accomplishment as, at the time, he was the youngest person ever to win the Mr. Universe title.
Of course, the truly ambitious are always in search of new challenges, and Schwarzenegger is no exception. After mastering competitive bodybuilding, he decided to take on the highly-competitive entertainment industry.
Schwarzenegger retired from bodybuilding to launch an acting career, and again, he quickly dominated the field.
He started with a few minor roles, then landed the lead part in 1976's Stay Hungry opposite Sally Field.
His performance earned him a Golden Globe Award for Best Newcomer, which is remarkable considering Schwarzenegger didn't learn to speak English until his 20s.
>> What Is Matthew McConaughey's Net Worth?
Arnold Schwarzenegger Movies
The bodybuilder physique made Schwarzenegger a natural choice for the action/adventure genre, and it was here that Schwarzenegger developed a large following.
Films like Conan the Barbarian (1982) and sequel Conan the Destroyer (1984), The Terminator (1984), Predator (1987), and The Running Man (1987) are classics that built  Schwarzenegger's reputation as a box office goldmine.
The following decade brought more action hits, including Total Recall (1990), Terminator 2: Judgment Day (1991), Last Action Hero (1993), and True Lies (1994), and Schwarzenegger didn't stop there.
He has continued to act and direct since the start of the 21st century, creating films such as Collateral Damage (2002), Terminator 3: Rise of the Machines (2003), and Terminator: Dark Fate (2019).
That isn't to say Schwarzenegger is limited to action hero roles. He has been well-received playing lead characters in a number of other genres. The most memorable performances include his portrayal of Julius Benedict opposite Danny DeVito in Twins (1988), John Kimble in Kindergarten Cop (1990), and Howard Langston in Jingle All the Way (1996).
Schwarzenegger's film career made it possible to build a fortune, and he was careful to make smart financial decisions. Schwarzenegger pointed out:
I have plenty of money, unlike other Hollywood celebrities or athletes that have not invested well.
>> What Is James Franco's Net Worth?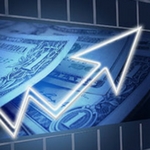 And Reuters magazine calls this type of trading "the new baby boomer hobby." An anonymous trader -- living at the base of the Smoky Mountains -- just released a free report revealing a step-by-step system to generating an extra $5,000 per month in income thanks to this trading strategy. The report is free until Sunday.

Click here for the FREE REPORT...
Arnold Schwarzenegger Awards
As Schwarzenegger's roles became deeper, more nuanced, and more complex, his list of nominations and awards grew longer.
The most important names in Hollywood recognized his talent, and he collected a wide variety of accolades. One of the most memorable includes his star on the Hollywood Walk of Fame.
The adult entertainers weren't the only ones to appreciate Schwarzenegger's talents. He also won two Nickelodeon Kids' Choice Awards – one for Twins in 1989 and another for Kindergarten Cop in 1990.
Of course, Schwarzenegger's career has been made up of much more than his films, and his awards reflect the diversity of his passions.
Schwarzenegger was recognized with the entry into the International Sports Hall of Fame, Class of 2012 and the WWE Hall of Fame, Class of 2015.
He received the Simon Wiesenthal Center's National Leadership Award, and he was recognized by the American Council On Renewable Energy with the Renewable Energy Leader of the Decade Award.
The University of Southern California's Sol Price School of Public Policy renamed the Schwarzenegger Institute for State and Global Policy in his honor and there is even a black diamond ski trail named Arnold's Run at Sun Valley Resort.
>> How Much Is Emma Stone Worth?
---
➤ Free Guide: 5 Ways To Automate Your Retirement
---
Arnold Schwarzenegger
Governor of California
Despite his success in sports and film, Schwarzenegger wasn't quite finished. He said:
I didn't leave bodybuilding until I felt that I had gone as far as I could go. It will be the same with my film career. When I feel the time is right, I will then consider public service. I feel that the highest honor comes from serving people and your country.
In August 2003, Schwarzenegger announced his candidacy for Governor of California in a contentious recall election.
He won that race on October 7, 2003, by a considerable margin, making him the state's highest elected official.
His first two years in office were marked by a number of popular policy decisions, and Schwarzenegger was elected to a second term on November 7, 2006. Because of his large personal fortune, Schwarzenegger declined the governor's salary, saving taxpayers nearly $200,000 per year.
Some consider Schwarzenegger's greatest political contribution to be his promotion of environmentally-conscious regulations. For example, he supported and signed California's Global Warming Solutions Act of 2006, which set the groundwork for substantial reduction to the state's greenhouse gas emissions.
Unfortunately, by the end of his time in office, Schwarzenegger's approval ratings were quite low. This was due, in large part, to a number of scandals that plagued him in the Governor's Mansion. Over the course of his political career, several women came forward with allegations of sexual harassment, and there were occasional hints of overly liberal use of drugs and alcohol.
Schwarzenegger was not eligible for re-election due to the state's gubernatorial term limits, but some thought he might consider running for Congress. In the end, perhaps due to the complexities that come with these sorts of scandals, Schwarzenegger decided to take up alternative pursuits.
>> What Is Ben Affleck's Net Worth?
Arnold Schwarzenegger
Wife and Kids
Arnold Schwarzenegger has always been vehemently opposed to the concept of an ordinary life and an ordinary career. His ambition was evident from childhood, and he never lost the drive to create an extraordinary world for himself.
This passionate rejection of average caused the collapse of several serious relationships, but when Schwarzenegger met Maria Shriver in 1977, everything changed.
Shriver was also ambitious, and as the niece of President John F. Kennedy, she was part of a long tradition of achievement. She could match Schwarzenegger's relentless pursuit of greatness, and the two married eventually married in 1986.
Over the course of their 25-year marriage, Schwarzenegger and Shriver welcomed four children: Katherine Schwarzenegger (December 13, 1989), Christina Schwarzenegger (July 23, 1991), Patrick Schwarzenegger (September 18, 1993), and Christopher Schwarzenegger (September 27, 1997).
Sadly, Schwarzenegger and Shriver decided it was best to go their separate ways in May 2011, after a major scandal caused an irreparable rift in their relationship. Their divorce was finalized in 2017.
On a lighter note, Schwarzenegger's family has broadened to include some non-human companions, including Whisky and Lulu…
View this post on Instagram
>> How Rich Is Jennifer Lawrence?
Advertisement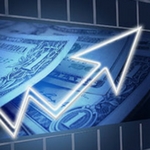 During and after the Great Financial Crisis of 2008, 485 U.S. banks went under. Here at Weiss Ratings, we warned about 484 — an accuracy rate of 99.8%. Now, we have a new warning. But this time, it's not just about a few hundred banks … it's about nearly every single bank in America …

Get all the details here
Arnold Schwarzenegger Scandals
Politicians are notorious for getting themselves in hot water, and Schwarzenegger found himself embroiled in the usual assortment of scandals.
There were credible allegations of sexual harassment from multiple sources, and certain behaviors invited questions about Schwarzenegger's history with drugs and alcohol.
In his final hours as Governor, Schwarzenegger made some controversial decisions that generated headlines for months afterwards.
However, the biggest scandal – the one that ripped through Schwarzenegger's life and tore apart his marriage – didn't become public until he was out of office.
In May 2011, the Los Angeles Times reported that Schwarzenegger had another child – a 14-year-old son that he fathered with a member of his household staff. The boy, Joseph Baena, was born just a week after Shriver's youngest child, Christopher.
When the news broke in 2011, Schwarzenegger said that he didn't immediately realize he was Joseph's father. It wasn't until the little boy started to resemble Schwarzenegger that Schwarzenegger made the connection.
Evidently, a few years later, Shriver came to the same conclusion. She confirmed her suspicions after speaking with Joseph's mother and confronting Schwarzenegger.
Within months, Shriver purchased another home and began to build a life separate from the one she shared with Schwarzenegger.
>> What Is Morgan Freeman's Net Worth?
How Much is
Arnold Schwarzenegger's
Net Worth?
Though divorce can wreak financial havoc on any couple, Schwarzenegger has successfully maintained his vast fortune.
At the peak of his film career, he earned $20 – $30 million per movie, and he grew his wealth through careful investing. For example, Schwarzenegger's real estate portfolio alone is worth $100 million. While the exact figure isn't public, Schwarzenegger's net worth is estimated between $400 and $450 million.
From his humble beginnings to his time in office, it's clear that Arnold Schwarzenegger has embraced the American Dream. No one sums things up better than The Terminator himself. He said:
If my life was a movie, no one would believe it.
>> How Much Is The Karate Kid Worth?
Advertisement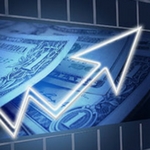 The next 10 minutes could change your life. We've recorded a special sit-down interview with a reclusive millionaire who details how he's closed out winning trade after winning trade throughout the volatility of 2022. In fact, he hasn't closed a single losing trade since 2016. Sounds impossible? It's not - and he'll prove it to you.

Click to see this exclusive sit-down interview