It's not easy to build a personal fortune, and doing it several times over is rare. However, Michael Strahan is one of the few who created and recreated his own success through a series of lucrative careers.
Sports fans know him best as one of the New York Giants' greatest players, and daytime television fans are more impressed with his winning personality on programs like Good Morning America.
Whatever your preference, it can't be denied that Strahan's hard work and dedication to excellence have paid off.
Michael Strahan: Rise to Fame
Michael Strahan's parents may not have been football stars, but they were not strangers to the exciting world of sports. Strahan's mother Louise was a basketball coach, and his father Gene was a boxer.
The football bug didn't bite Michael until late in high school, when he went to live with his uncle, Arthur Strahan.
Arthur had been a professional football player, and he supported Michael's interest in pursuing a career in sports.
Strahan only played one season of high school football, but it was enough to catch the interest of talent scouts. He was offered a scholarship to Texas Southern University, where Arthur Strahan had launched his own career decades earlier.
Strahan was a standout talent in college football, and by his senior year, he was well-known in the world of professional football. The New York Giants drafted him in 1993, where he stayed for 15 years.
Michael Strahan: New York Giants
Giants fans still talk about the talent and loyalty that Michael Strahan brought to the team.
From his first professional game to his last, he played for the New York Giants as defensive end.
Throughout his career, he was recognized as a driving force behind the team's success, and it is worth noting that Strahan's final game with the Giants was Superbowl Super Bowl XLII, played on February 3, 2008 against the New England Patriots.
The Giants were victorious in a Superbowl for the first time since 1991, which was all the more amazing since the Patriots won every regular game of their season that year.
Strahan retired from football after the 2007 season, but he didn't leave the world of sports altogether.
Almost immediately, he was hired on as an analyst for the Fox NFL Sunday show, which served as a launchpad for his next successful career.
>> Joe Rogan's Net Worth Will Shock You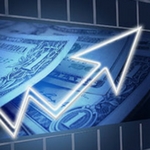 And Reuters magazine calls this type of trading "the new baby boomer hobby." An anonymous trader -- living at the base of the Smoky Mountains -- just released a free report revealing a step-by-step system to generating an extra $5,000 per month in income thanks to this trading strategy. The report is free until Sunday.

Click here for the FREE REPORT...
Michael Strahan: NFL Career
Michael Strahan was a gifted athlete, known as much for his professionalism and sportsmanship as he was for his technical skill.
He was one of just four players in the history of the game to achieve the NFL's number one spot in sacks for two seasons.
Over the course of his 15-year football career, Strahan earned recognition as a Pro-Bowler in seven separate years.
Strahan crowned his NFL career with the sport's highest honor. In 2014, he was selected for the Pro Football Hall of Fame.
>> How Much Money Mike Tyson Lost Will Surprise You
---
➤ Free Guide: 5 Ways To Automate Your Retirement
---
Michael Strahan: TV Host
Even the most talented athletes and entertainers are typically limited to a single stellar career, but Michael Strahan is one of the few exceptions to this rule.
After playing his way to the top in the NFL, Strahan moved on to a highly successful career in television.
His first assignment was as an analyst on Fox's NFL Sunday, and he immediately stood out from his peers in the industry. He let his personality to shine through, no matter the topic, and viewers responded enthusiastically.
This led to opportunities on other programs, most notably acting as co-host on Live! With Regis and Kelly in 2010 when Regis Philin was unavailable for an extended period.
When Philibin left the program permanently in 2012, Strahan was offered the job. During his tenure on Live! With Michael and Kelly, Strahan won two Emmy awards for his work.
By 2016, Strahan was asked to join the ABC's popular Good Morning America, which led to another morning show that he co-hosted with Keke Palmer and Sara Haines – GMA3: Strahan, Sara & Keke.
He is the host and executive producer of ABC's game show, The 100,000 Pyramid. Most importantly, during football season he still returns to his first love, offering expert analysis for Fox's highly rated NFL Sunday program.
>> How Rich Is Arnold Schwarzenegger?
Michael Strahan:
Entrepreneur and Author
As if his success in sports and television wasn't enough, Michael Strahan has also shown extraordinary talent in the business world.
In partnership with his friend Constance Schwartz, Strahan launched SMAC Entertainment. The company operations in a variety of areas related to media and marketing, including branding, production, talent management, and music.
With the support of SMAC Entertainment, Strahan launched his signature clothing and accessory lines, Collection and MSX. Both are sold exclusively at JC Penney.
Hosting and producing several television programs, running a successful business, and developing his own clothing and accessory collections might be enough for some people, but not Michael Strahan.
He is truly a renaissance man. He has released two books:
On top of that, he has an active social media presence, and he shoots his own YouTube show, Close Talker with Michael Strahan.
When all of this is added to his income from sponsorships and television, it is easy to understand how Strahan maintains his comfortable lifestyle.
>> How Did Nick Cannon Get So Wealthy?
Advertisement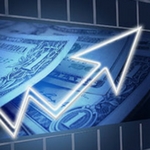 In times of inflation, gold prices have an inverse relationship with the markets, growing in value during market volatility. Amid economic instability, some retirement savers see precious metals, as an opportunity for profit and wealth preservation. Get the practical insights to take back control of your retirement with safe-haven assets like Gold & Silver.

Download the latest Global Gold Report, featured in Fortune Investors Guide.
Michael Strahan Gives Back
Michael Strahan has built a fortune with his work in football, television, and the business of entertainment.
Throughout his rise to fame and his subsequent success, he has never stopped thinking of other people in less fortunate circumstances.
Strahan has active partnerships with a variety of non-profit organizations, including three that he references regularly: HELP USA, St. Jude Children's Hospital, and The USO.
>> James Franco Is Seriously Rich
Michael Strahan: Personal Life
Strahan is a man of many talents, and that comes from his dynamic personality. He doesn't stop with a single successful career or one successful business.
He also doesn't limit himself to a single city. Strahan has homes in both Los Angeles and New York, and he regularly travels between the two. One of the most important reasons for maintaining both households is the time he spends with his four children.
Strahan's first marriage to Wanda Hutchins took place in 1992. They share two children, Tanita and Michael. The two were divorced in 1996.
Strahan married his now ex-wife, Jean Strahan, in 1999. They separated in 2006, and then worked through what can only be described as a bitter divorce.
The two returned to the family courtroom in 2020, with Jean alleging that she is owed more than half a million dollars in back child support. They share two children, twin teenage girls named Sophia and Isabella, and Strahan is now suing for custody.
Anyone who follows Michael Strahan's social media knows how much he loves New York City. He has a spacious apartment on the Upper West Side, which he enjoys showing off to his Instagram fans.
When asked about the driving force behind his passion for the area, Strahan has told fans that he is particularly partial to the family feel of his neighborhood. There are lots of people out and about, enjoying the city with their children and loved ones.
He once noted that he enjoys a certain amount of privacy on the Upper West Side. He can hang out at restaurants and visit shops like any other resident, without fear of being overwhelmed by admirers. As anyone with any amount of fame and fortune knows, that sort of anonymity is priceless.
>> How Much Is David Foster Worth?
How Much is
Michael Strahan's Net Worth?
Michael Strahan is earning an estimated salary of $17 million per year from the combination of his various projects.
He has built a substantial nest egg, believed to be around $67 million in total.
The key to his ongoing success might be his laser focus on the future. He refuses to live in the past and to allow his past accomplishments to make him complacent.
In fact, he doesn't even keep his NFL memorabilia in his home. Instead, he stores it in a New York warehouse, along with his collection of vehicles.
>> What Is Peter Schiff's Net Worth?
Advertisement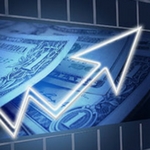 The #1 income play for 2023 is NOT a stock, bond or private company... Rather, it's a little-known alternative investment that could hand you big monthly income from oil and gas.

Find Out What It Is Right Here