Inset Photo Credit: Andy Miah
In 1998, at the age of 15, Tara Lipinski made Olympics history. A risky program helped her snatch first place from Michelle Kwan, who was the skater widely favored to clinch the gold.
Tara's gold-medal-winning routine included seven triple jumps, one of which was the first triple loop, triple loop combination ever successfully performed by a female skater at the Olympics. With that triumph, Tara Lipinski became the youngest woman in her sport ever to win an Olympic gold medal.
Did Tara Lipinski's Olympic win help her amass a fortune? It certainly did. Olympic competitors, however, are considered amateur athletes, so Tara did not get paid for her history-making performance.
Shortly after the Olympics, she leveraged her considerable fame to turn pro. She became a box-office sensation when she toured with the shows "Champions on Ice" and "Stars on Ice."
Later on, she became an actress and a sports commentator and analyst. Were these pursuits enough to help Tara Lipinski's net worth grow to an estimate $17 million in the bank?
Tara Lipinski Figure Skater
Tara Lipinski was born on June 10, 1982, in Philadelphia, Pennsylvania. Her mother remembers the 2-year-old Tara standing at a podium made of Tupperware boxes and wearing a make-believe gold medal as the tiny tyke watched the 1984 Summer Olympics on TV.
However, roller skating was the first sport to capture Tara's heart. She started roller skating at the age of 3, and by the age of 9, she'd become the national roller-skating champion for her age group.
Tara started ice skating at 6 and began training as a figure skater at 9. From the start, Tara's mother and father recognized their daughter's exceptional talents, but there were no good coaches in the area – her father's job had taken the family to Houston – who could help Tara develop those talents further.
Her parents made an enormous sacrifice: Tara's father stayed at his job in Houston so he could support the family while Tara and her mother moved to the East Coast so that they could work with the internationally celebrated coach Jeffrey DiGregorio.
>> How Rich Is Jessica Simpson?
Tara Lipinski's
Figure Skating Championships
By the age of 12, Tara Lipinski was receiving a lot of attention as one of figure skating's brightest rising stars.
She came in first at the prestigious Blue Swords international competition in Germany and earned a silver medal in her novice female division at the 1994 U.S. Figure Skating Championships.
But Tara's competition performances were erratic. Despite an ambitious routine that included six triple jumps, she came in at fourth place in the 1995 World Junior Figure Skating Championships.
Though she came in second at the 1995 U.S. Figure Skating Championships, she placed fifth at the World Junior Figure Skating Championships the following year.
Tara's mother decided that her daughter's coach was not helping her to achieve her full skating potential. In 1996, Tara began working with a Detroit-based coach named Richard Callahan.
Tara was a petite teenager who looked far younger than her age, so Callahan focused on helping her seem more mature by enrolling Tara in ballet classes and hiring professionals to choreograph her routines. Tara's new coach also helped her develop a signature move: the triple loop, triple loop combination.
This new move helped the 14-year-old Tara become the youngest figure skater ever to win a title at the 1997 U.S. Nationals.
A month later, she took first place at the 1997 World Figure Skating Championships.
>> What Is Carrie Underwood's Net Worth?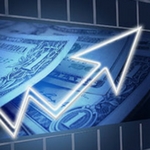 In times of inflation, gold prices have an inverse relationship with the markets, growing in value during market volatility. Amid economic instability, some retirement savers see precious metals, as an opportunity for profit and wealth preservation. Get the practical insights to take back control of your retirement with safe-haven assets like Gold & Silver.

Download the latest Global Gold Report, featured in Fortune Investors Guide.
Tara Lipinski's Olympic Career
Tara Lipinski's Olympic career was brief but memorable. She was strongly favored to take home the silver medal in 1998, but hardly anyone expected her to beat fellow American Michelle Kwan for the gold. In fact, she was trailing Michelle at the end of the short-program performances.
Tara's long-program performance, which showcased her breathtaking triple loop, triple loop combinations, blew the judges away. Tara earned first-place votes from six of the nine judges.
On February 20, 1998, Tara Lipinski won the gold medal in women's figure skating at the Nagano Olympics, thereby earning her place in sports history.
This was the last Olympics that Tara competed in. Two months later, she announced that she was retiring as an amateur athlete and turning pro.
Performing in ice shows gave her the chance to work with some of her idols, including fellow Olympians Scott Hamilton and Kristi Yamaguchi. It also gave her the opportunity to begin earning serious money, which meant that she could reunite her family after all those years they'd spent apart.
Tara Lipinski's professional career in "Stars on Ice" as well as her participation in pro-competition events like "Ice Wars" are what allowed her to begin acquiring a net worth that today is estimated to be around $17 million.
>> How Much Money Does Anna Kendrick Have?
---
➤ Free Guide: 5 Ways To Automate Your Retirement
---
Tara Lipinski TV Star
Anyone who's ever seen Tara Lipinski on the ice knows that she is not only a technical virtuoso but also a talented performer.
Tara knows how to please an audience. In 1999, while she was still skating with the "Stars on Ice" tour, she took a supporting role in the popular daytime soap opera "The Young and the Restless." The following year, she played a pivotal part in a Fox TV movie called "Ice Angel."
Tara has also made guest appearances in a number of prime-time television series, including "Sabrina, the Teenage Witch," "Early Edition," "Malcolm in the Middle," "7th Heaven" and "Touched by an Angel."
Tara has been a guest at one time or another on practically every network talk show. In fact, one of her final skating performances was featured on a 2011 appearance on the "Today Show" where she skated to the song "Forever" by Ben Harper.
The list of quiz shows and reality TV productions on which Tara Lipinski has made celebrity appearances is very long. It includes shows like "Masterchef," "Celebrity Family Feud," "Hollywood Game Night," "So You Think You Can Dance," "Hollywood Squares" and "The Bachelor."
>> What's Bill Gates's Daughter Worth?
Tara Lipinski Sports Broadcaster
Appearances like these whet Tara's appetite for a career where she could still be a part of the figure skating sport that she loved so much but in a different way. Tara decided to enter the sports broadcasting world.
Her first job was with the short-lived Ice Network. After that, she moved on to CBS. Tara knew she had really arrived on the sports commentator scene when she and her close friend and fellow Olympian, Johnny Weir, were hired to commentate and analyze the figure skating competitions at the 2014 Sochi Winter Olympics.
Tara and Johnny had such great chemistry together that Access Hollywood asked them to provide fashion commentary at the 86th Academy Awards.
NBC was also bowled over by the Weir/Lipinski charisma. Soon, the team was providing commentary for every major skating event that NBC aired, including the United States Figure Skating National Championships and the Grand Prix of Figure Skating: Skate America.
Sports commentators get big salaries; it was this new role that put Tara Lipinski on the path to earning $17 million.
The NBC network has been so pleased with the work Tara Lipinski and Johnny Weir do together that the duo has been featured in broadcasts of other major events that are well outside the world of ice skating. This includes the Kentucky Derby and the Super Bowl.
>> How Did Joe Rogan Get So Rich?
Advertisement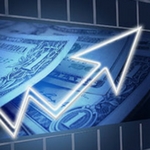 This list ranks the top optionable stocks daily based on trend, volume, price and our proprietary algorithm. FREE bonus: a strategy for generating income in 8 minutes per day.

View this list for FREE now!
Tara Lipinski's Film Career
The only theatrical film in which Tara Lipinski has appeared in the science-fiction thriller "Vanilla Sky."
She'd stopped by the set when she was auditioning for a role in another film, and "Vanilla Sky" director Cameron Crowe recognized her. She was asked to improvise a scene with Cameron Diaz.
Since Cameron Diaz is 5 feet, 9 inches and Tara is only 5 feet, 1 inch, Tara had to stand on a box.
The scene was subsequently edited out of the American version of the movie.
>> What's Russell Crowe's Net Worth?
Tara Lipinski's Awards
Between 1991 and 1999, Tara Lipinski won a number of awards. In 1991, she won a gold medal in the primary division of the Roller Skating National Championship.
Three years later, she won a gold medal as the Midwestern novice champion at a competition sponsored by the United States Figure Skating Association.
She won a silver medal that same year from the same organization as a National Novice Champion. She also won a gold medal at the U.S. Olympic Festival.
In the ensuing three years, she won bronze, silver and gold medals at a host of competitions, including the United States Figure Skating Association's National Championships and National Juniors Championships as well as the International Skating Union's World Championship.
All these honors were eclipsed, however, in 1998 when Tara Lipinski won a gold medal for her figure skating at the Nagano Winter Olympic Games.
For the sports broadcasting work she does with Johnny Weir, Tara has been nominated for several Emmys but has yet to win one.
Tara has also been honored in ballots cast by her numerous fans. Twice, she was voted the Best Female Athlete at the Nickelodeon Kids' Choice Awards. In 2006, she became the youngest person ever to be inducted into the United States Figure Skating Hall of Fame.
While these awards did not carry cash stipends, they enhanced Tara's name recognition.
Tara's fame led to lucrative endorsement deals with McDonald's, Hallmark Cards, Coca-Cola, Kellogg's, Minute Maid, Target and others. Combined, these deals played a tremendous role in helping Tara put together a fortune worth $17 million.
>> How Did Quincy Jones Make So Much Money?
How Tara Gives Back
Tara is a spokeswoman for the Boys and Girls Clubs of America as well as for the Campaign for Tobacco-Free Kids and the Childhood Leukemia Foundation.
In 2000, she made a series of public service announcements at the behest of the Office of National Drug Control Policy, urging kids to embrace a drug-free lifestyle; these PSAs aired on TV and in movie theaters nationwide.
She has also worked with the Make-A-Wish Foundation and has given her support to a number of cancer research initiatives, including the Multiple Myeloma Research Organization and St. Jude Children's Research Hospital.
Tara Lipinski's Husband
Tara Lipinski met her husband, Todd Kapostasy, when she presented him with an award at the May 2015 Sports Emmys.
Seven months later, they became engaged. When they married in 2017, Tara's broadcasting partner Johnny Weir was one of her attendants.
>> What's Ben Affleck's Net Worth?
>> Did Jurassic Park Make Goldblum A Fortune?
>> Rachael Ray Turned Cooking Into Riches
Advertisement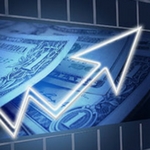 This has been one of the WORST years for stocks. But despite the awful trading conditions of the last eight months, I've delivered profit opportunities to my students like 22% on PBT after a week in the trade…And 31% on PEGA in only 8 days. I've JUST sent out a brand-new alert on a stock that's showing all the right signs of an impending breakout…

Click to Get the Trade and a Full Year of Stealth Trades for just $5 Today