Inset Photo Credit: Jason Merritt / Getty Images file
Among Howard Stern fans, Robin Quivers needs no introduction. She has been an integral component of "The Howard Stern Show" radio program, even before it moved to New York and Howard became a household name.
Her cackle is iconic, and her levelheaded perspectives have helped shape a program that is often X-rated, irreverent and profane but also deep, caring and even heartbreaking.
She is a radio icon, but can Robin Quivers net worth really be $47 million?
Robin Quivers:
Howard Stern's Sidekick
Choosing to become the news anchor for Howard Stern contributed more to her net worth than any other decision Robin Quivers would ever make.
The role she has played for decades was not so clearly defined in 1981. Stern wanted someone he could riff with, and a person at the news desk seemed like an ideal choice to play the straight man—or straight woman as it would be.
Due to the immediate chemistry between Stern and Quivers and the unique manner in which they interacted, her role quickly expanded beyond just news and consumer reporter.
She has often been called the conscience of the show, and she has frequently been in the position of providing the average person's perspective on antics and opinions that were over-the-top, edgy or just downright bizarre.
Perhaps the greatest indication of the effect Quivers had on the success of the show is Stern's own words. When Quivers was diagnosed with cancer, a distraught Stern said on air: "I'm not doing the show without you. I'm quitting…"
Before Robin Got Famous
Robin Quivers was born on August 8, 1952, to Charles and Lula Louise Quivers in Pikesville, Maryland. Charles Quivers Sr. was a steelworker, and Lula was a housekeeper and homemaker.
Neither parent had an education beyond the seventh grade, and Robin lived in relative poverty with her brother Charles Jr. as well as two brothers the parents had adopted: Harry and Howard.
Later in life, Quivers would reveal on air that she had been sexually and physically abused by her father. The molestation occurred when she was just 11 years old.
While in her 30s, her mother asked in a letter why Robin chose not to have a relationship with her parents. As Robin put it, she penned in detail what had occurred to her only to feel even more alienated due to her mother's implicit support of Quivers' father.
She began attending the University of Maryland in 1970, and eventually decided on nursing as her major. She graduated with a degree in 1974.
She was already considering the military at this point and so took a position at a shock trauma facility in Maryland for what she saw as preparation for the military.
>> What Is Bill Maher's Net Worth?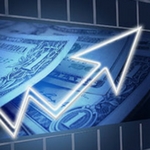 This has been one of the WORST years for stocks. But despite the awful trading conditions of the last eight months, I've delivered profit opportunities to my students like 22% on PBT after a week in the trade…And 31% on PEGA in only 8 days. I've JUST sent out a brand-new alert on a stock that's showing all the right signs of an impending breakout…

Click to Get the Trade and a Full Year of Stealth Trades for just $5 Today
Did Robin Quivers Serve In The Military?
After a year of nursing experience, Robin enlisted in the United States Air Force in 1975 and would serve a total of 15 years, largely as a reservist.
Her first assignment was Officer Candidate School (OCS), and after OCS, she earned the commission of second lieutenant.
Quivers entered active duty in 1976, and she was stationed at a military hospital in Ohio where she worked in intensive care and pediatrics.
Quivers tells an anecdote about how serving somewhere near the East Coast was important to her then. She had been actively pursued by the military for her nursing skills, and her agreement to enlist hinged on the recruiter's promise that she would not be stationed somewhere "exotic" like Hawaii or California.
She earned the rank of first lieutenant after six months of serving as a nurse for the Air Force. After 2.5 years of service, she was promoted to the rank of captain.
Quivers would then be honorably discharged a month later. She entered the United States Air Force Reserve and would remain a member of the AFRC, with no active duty, until 1990, which was long after she had risen to stardom alongside Stern.
>> How Did Neil de Grasse Tyson Get So Rich?
---
➤ Free Guide: 5 Ways To Automate Your Retirement
---
How Robin Quivers
Became A Radio Star
There is no question that Robin Quivers' career in radio contributed most to her net worth.
In fact, all the other avenues through which she profited were made possible by achieving a level of stardom that few radio personalities have enjoyed.
However, Quivers did not set out to be a radio star. As she tells it, she had hoped to establish her new life in the military but did not find what she had been seeking.
After leaving active duty in the Air Force, she enrolled at the Broadcasting Institute of Maryland, which is located in Baltimore.
She graduated with a diploma in 1980 and applied for many assignments, primarily in the northeast of the United States. Quivers accepted the first offer she received, which was a position in the news department of the radio station WIOO, which was located in Carlisle, Pennsylvania.
Robin would only remain at WIOO for about a week. That was because WCBM, which was a larger radio station based in Harrisburg, would offer her a job that paid better and demanded more responsibilities.
She took it, and she filled that role for about six months, but Quivers received an offer from WFBR, which, while not a big step up, was located in her hometown of Baltimore.
As she neared a year at WFBR in Baltimore, Robin Quivers received another offer. This one was from WWDC in Washington, D.C., which was establishing a new morning show and needing a news anchor.
Robin remembers being reluctant and almost turned it down. After all, she had already moved often, but an important factor was that a mentor of hers was the program director there.
The rest, as they say, is history!
When Robin Met Howard
The on-air chemistry between Howard Stern and Robin Quivers was immediate and palpable.
Her role was that of the anchor at the news desk, but Stern interacted with her in his unique way. She played the straight woman to his often adolescent and crude humor. She has often been described as being the conscience of "The Howard Stern Show," and her laugh is now an iconic part of radio lore.
Many people did not realize that Robin Quivers is a black woman. It was not a subject broached often on the show, and this was before the internet.
When WWOR-TV in New York began televising tapes of "The Howard Stern Show," she did receive blowback for being an African-American woman working with a shock jock who was often viewed as a sexist bigot and, perhaps, even a misogynist.
However, Robin defended Stern and continues to even now. She describes him as a performer who often acts like a little boy but is actually quite kind and generous in real life.
Quivers began working with Stern in 1981. When his show moved to New York in 1982, she joined him.
When he was fired in 1985 by WNBC and moved to WXRK, also in New York, she moved as well.
She is still with him now on Sirius XM radio. In fact, one cannot think of Howard Stern without thinking of Robin Quivers, and vice versa.
>> How Much Is Mike Tyson Worth?
Advertisement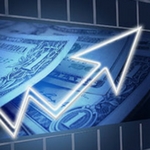 The early bird gets the worm and the options trader who waits until 9:30EST can win big! Hi, I'm Dave Aquino and if you're new to options trading, my e-book "How To Master the Retirement Trade" will show you exactly how to take advantage of this early morning, profitable, but often overlooked window of trading time.

Download your copy today and let's get started!
Robin Quivers Awards
Although—despite her great success—Robin Quivers never won an award related to the National Association of Broadcasters (NAB), she was inducted into the NAB Hall of Fame in 2017.
She did receive an NAACP Image Award in 2014 for her book "The Vegucation of Robin."
The award for Outstanding Literary Work – Instructional was presented at the 45th NAACP Image Awards.
>> How Much Is Anna Kendrick Worth?
Robin Quivers Cancer Scare
In early 2012, Robin Quivers was diagnosed with endometrial cancer, which originates in the uterus.
Quivers needed to have a tumor, which she described as the size of a grapefruit, surgically removed from her bladder.
She left the show in May 2012 to have the surgery performed. After the surgery, she underwent both radiation and chemotherapy in order to overcome cancer.
Her work ethic and love of radio cannot be questioned since she quickly returned to her news desk duties via telephone from her home. She did this within weeks of her surgery while she recovered and was still undergoing treatments.
On September 9, 2013, Quivers informed listeners that her cancer was in complete remission, and she returned to an active and present role on the show in October, just 17 months after her battle with cancer had begun.
>> How Rich Is Jessica Simpson?
Robin Quivers Vegan & Books
The first book Robin Quivers authored was titled "Quivers: A Life," published in 1995. The autobiography quickly became a New York Times Bestseller.
She writes about her childhood in Baltimore, including growing up poor and being sexually abused. She discusses her struggles with depression, fighting for self-worth as a woman and her relationship with Howard Stern.
Robin Quivers' second book, "The Vegucation of Robin," is quite different.
This book was published in 2013 and written after her health scare. It features vegan recipes but is more than a cookbook.
Employing her signature wit and humor, Quivers uses the book to build a compelling case for a vegan lifestyle.
>> What Is Carrie Underwood's Net Worth?
Did Robin Quivers Date
Kurt Angle, WWE Wrestler?
Robin Quivers moved to New York for "The Howard Stern Show" in 1982 and lives in Manhattan today.
Although an on-air media personality in the media mecca, Quivers has kept her personal life relatively private throughout her career.
In the mid-1990s, she introduced her boyfriend on air as Mr. X. She would later refer to him as Tony but never revealed his last name.
In 2007, she appeared on "The Bubba the Love Sponge Show" as a caller to reveal her breakup with Tony.
After Tony and with the age of the internet in full swing, her personal life became more public. She leaned into it on air even when it was revealed that she was dating Nick Manning, an actor in adult entertainment.
Later, she dated the comedian. Perhaps her most high-profile relationship was with WWE icon Kurt Angle.
Over the years, she has also been linked to John Salley, Christopher Darden, Troy Roberts, Penn Jillette and Michael Swan.
Regardless of her dating history, one thing is for certain. Robin is seriously rich. Her partnership with Howard Stern has produced a fortune and Robin Quivers' net worth is estimated at $47 million.
>> What Is Bill Burr's Net Worth?
>> How Did Jeff Goldblum Get So Wealthy?
Advertisement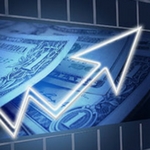 Finally released to the public, trading guru Dave Aquino's guide, "The Options Trading Accelerator Method", reveals how Wall Street's big lie has stopped traders with small accounts from reaching their full potential and how his student favorite trading method could change that!

Click here to keep reading…