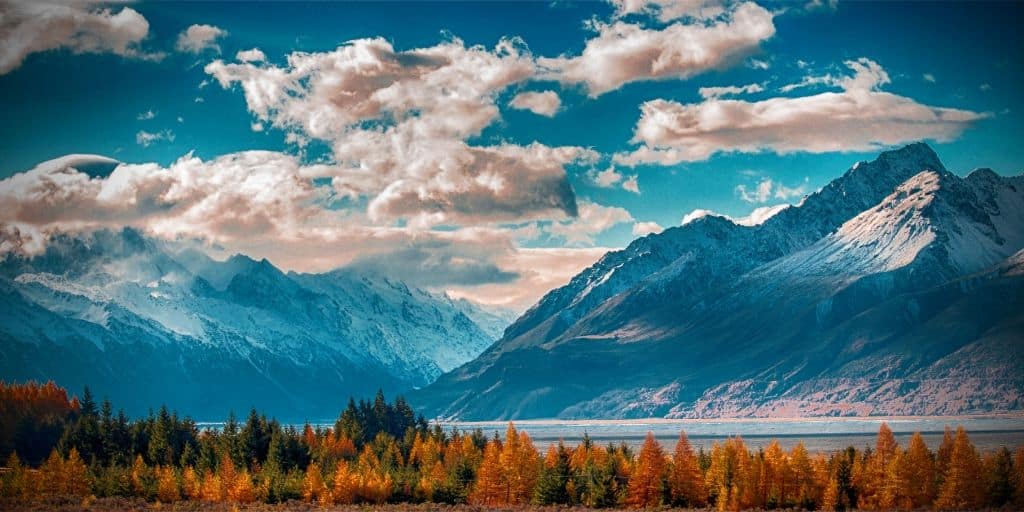 Attracting clients to your business is an expensive endeavor. Startups often invest a significant portion of early revenues to bring customers on board – and that's just the beginning. The expense isn't much lower for established businesses who are always working to retain existing clients, expand relationships, and grow market share.
Spending that marketing budget wisely is a challenge. There are a variety of traditional marketing methods that appear, on the surface, to be effective. However, a deeper dive into results shows that many standard advertising techniques like print ads and radio commercials are all but obsolete.
The fact is that according to one survey, only 33 percent of consumers consider paid advertising to be a credible source of information.
Marketing professionals are exploring new ways to reach their target audience, and they are experimenting with social media, experiential marketing, and cause marketing. While these can be highly effective, they tend to be pricey, which means lower overall returns on investment.
One of the best – and least expensive – marketing methods has deep roots and a long history of success. Unfortunately, it is often overlooked. Word of mouth advertising, otherwise known as referral marketing, offers stronger results at a lower cost than just about any other option. 
Your potential clients trust their friends and family to provide honest feedback. In fact, according to one survey, 92 percent of consumers have confidence in product reviews and recommendations provided by their peers. If you don't already have a referral rewards program in place, now is the time to start.
Is a Referral Program Worth It?
No matter how you look at referral program results, it is clear that this method of marketing is worth every penny you invest. These are just a few of the benefits of attracting customers through word-of-mouth:
Referred customers are 25 percent more profitable than customers attracted through other marketing methods.
Roughly 76 percent of consumers say they are more likely to be persuaded by feedback from your existing customers, "real people", than they are by the advertising you create.
Customers who come to you through referrals are 4x more likely to buy
The lifetime value of referred customers is 16 percent higher than others on your list.
Retention rates for referred customers are 37 percent higher.
Referred customers are four times more likely to send their own friends and family your way.
When you develop a referral rewards program for your business, you harness the power of word-of-mouth marketing by incentivizing clients to share their experience with others.
This is an important point, as research shows that while 83 percent of consumers are happy to refer others to you, only 23 percent actually take action. That number rises dramatically when there are incentives involved.
Calculate the Value of a
Referral Program
If you aren't yet convinced that a referral program is right for your business, have a look at the numbers.
You can calculate the potential returns of your own referral program like this:
# customers * Value Per Customer * Referral Rate (e.g. 1,000) * $500 * 5%
This formula shows the value of a referral program. More importantly, you can see how much money you are leaving on the table every day you don't have a referral program in place.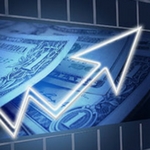 Biden's not holding back... He's warned you that he plans to raise: Income taxes, death taxes, capital gains taxes & corporate taxes. Some or all of which WILL affect you or your family in one way or another... But it's not too late... yet.

Thousands of Americans are getting their FREE IRS LOOPHOLE KIT to discover the secret to protecting your retirement savings from Biden, and inflation...

CLICK HERE to request a FREE Copy of the Guide To IRS Loopholes For Your IRA/401(k)
Step-by-Step Guide to Creating a Referral Program
It is possible to build your own referral program from the ground up. This step-by-step plan can be tailored to the specific needs of your business, and it offers an opportunity for your clients to collect rewards for sharing their feedback about your products and services with friends and family.
Step 1: Create a Target Customer List
There's nothing wrong with launching your referral program to your entire customer database, but most businesses find that the process goes more smoothly by starting small.
As with any pilot program, this gives you an opportunity to work out the kinks along the way, and it ensures that you aren't overwhelmed with responses before you are prepared to handle them.
Remember, if your clients (or the new customers they refer) have a bad experience early on, they won't use the program again.
These are some of the criteria to use when developing your initial list of participants:
Clients that you have done business with for a long period of time.
Those that have shown loyalty through repeat purchases.
Customers who have expressed their satisfaction with your products and services.
Clients who have spent more than average with your business.
Customers who have referred friends, family, and/or colleagues to you in the past.
You can sort your current customer database using one or more of these measures to create your list for the initial launch of your referral program.
Step 2: Choose a Reward for Customers
The incentive or reward you offer for successful referrals is something of a balancing act.
It has to be enough to generate interest, without being so much that it negates any profits realized from the new customers.
You can use figures for marketing spend to calculate the initial reward, then tweak the amount based on effectiveness during your pilot program.
For example, if your profit/loss statement shows the value of each customer is $1,000 and marketing spend comes out to 20 percent, the referral reward you offer should be no more than $200.
You may wish to start lower and test the response before increasing to the full $200 figure.
Step 3: Create Messaging
Once you have selected the clients who will be included in your initial outreach, it is time to craft a communication that encourages them to take action.
The goal is to let them know that their referrals are critical to your success, and that you are offering a reward for their participation in the program.
The best referral requests are customized to the client, so when you are launching on a small scale, personalize your message. Mention a unique moment in your business relationship before jumping into the details of your referral program. These are a few examples:
"We have enjoyed serving you for the past five years. As a thank you for your loyalty, we are offering a $200 cash reward for every client you refer to us."
"Thank you for trusting us with your financial service needs. We look forward to working with you to reach your financial goals in the coming years, and we would like to provide the same great service to your friends and family. You can now earn $200 when you refer others to us."
"Thank you for your recent purchase of our advanced technology. You can now share the benefits of this product with your colleagues at a reduced rate. When you refer others, they get a 20 percent discount, and you get an entire month free."
Keep in mind that the timing of your communication can make a big difference in how your clients respond.
While you can simply send out a blanket referral request to everyone on your list at once, you might have greater success if you customize your requests.
Ask for referrals just after clients have completed a purchase or mentioned that they are delighted with your service. Instead of sending your referral request out of the blue, include it when you are contacting them for another reason – one that is more about them than you.
For example, send a follow up after their purchase is complete, asking whether there is anything else you can do to be of assistance. Add a line about the importance of referrals and make a direct request that they share your information with friends, family, and colleagues.
Don't forget to clearly outline the reward they will receive as a result of successful referrals.
The downside to this approach is that it takes longer to get your referral program off the ground. The upside is that you are far more likely to get positive responses along the way.
Step 4: Track Responses
Now that you have put the ask out there, the hard part begins. It is up to you to carefully track responses, so you can ensure rewards are issued as promised.
This step is critical, as an error in your records can lead to missing referrals and rewards. If you fail to deliver on promised incentives, you can be sure that impacted clients won't send others your way.
You will also need the data you collect in this step to measure the effectiveness of your outreach, so you can refine your messaging and work out any snags in your program.
Many referral plan administrators use standard spreadsheet or database software to keep records up-to-date.
You should be tracking email open rates, the number of recipients who click through for more details, and how many clients respond.
Most importantly, you must note who responds and the specifics on who they referred.
Step 5: Record New Referrals
If you aren't using an automated referral system or one that connects referring clients with those they refer through a unique code, it is up to you to match new customers with the clients who referred them.
Ideally, your current clients have given details on those they referred, and your new customers are reminded to share the name of the referring client when they complete their new customer registration form. This makes matching referrers and referees a bit easier.
Your spreadsheet or database software can help with making the necessary connections, so you can ensure new and existing clients get the rewards you promised. As a precaution, you may want to run the names of all new clients against your referral database, so that you don't miss any connections.
Step 6: Reward Your Referrals and Customers
As referrals start coming in, your job is to get rewards paid as soon as possible. You don't want your referring clients to feel the need to follow up.
Credit their accounts or send out their cash bonuses as soon as program requirements are fulfilled, then pay close attention to providing your new customers with exemplary service.
Your goal is to ensure that these new customers go back to the clients who referred them to thank them for the great tip, which is sure to lead to more referrals in the future.
By the way, don't forget to thank referring clients for taking action when you send their reward. A customized message sharing your gratitude goes a long way towards building relationships.
Step 7: Measure Success
All of that data you collected is necessary for measuring the success of your efforts.
At first, you may wish to calculate your return on investment monthly to see whether you need to make any adjustments. Over time, you can complete these calculations quarterly.
Start by looking at each number individually. Are people opening your emails? If not, why not?
Of those who read the message, how many responded by clicking through to the program details?
If the rate is lower than expected, your messaging might need some tweaks.
Sometimes, this means changing the language in your communication, and other times, it is an indication that the reward you are offering isn't enough of an incentive to prompt participation.
Finally, when current clients do click through to review the details of your referral program, how many took action?
If the figure is low, the issue could be that your referral process is too complex. You may need to simplify your referral form to prompt greater participation.
Analyzing this data helps you understand whether your initial attempt at a referral program is generating results. If you discover that you aren't seeing the success you anticipated, rework your messaging, the details of the reward, and/or the referral process, then try again.
If you are seeing success, consider rolling your program out to your entire customer base.
Include a link to your referral program in your email signature, and mention it on invoices and forms.
Spread the news of your referral reward far and wide to achieve your goals for growing and expanding your business.
---
➤ Free Guide: 5 Ways To Automate Your Retirement
---
Highly Effective
Referral Reward Programs
As you begin designing your own referral reward program, consider how the most successful programs gained traction. These are examples of referral reward programs that transformed small startups into industry leaders:
PayPal – Referral programs were harder to launch in the era before social media, but that didn't stop PayPal from achieving astonishing success. The company gave cash to those who referred friends and family to the service – a wildly popular incentive. While the program ran, PayPal grew its customer base by seven to ten percent per day. As a result, many companies used PayPal's methods as a model for their own programs.
Dropbox – When the subject of referral programs comes up, many people think of Dropbox. This company dramatically increased its user base by giving referrers and those they referred free storage space. The program was modeled on PayPal's highly successful methods, and it inspired millions of customers to invite friends, family, and colleagues to Dropbox.
Airbnb – A small home sharing startup didn't seem to be a match for the massive hospitality industry until it harnessed the power of referral rewards. Airbnb offered current clients discounts on their own trips for referring others to the service, which resulted in a major boost to the number of available properties and the number of active Airbnb clients.
Uber – In the spirit of the new referral programs that redefined the practice, Uber set up a version that rewards current users and those they refer with free rides. The system offers current clients a customized link that they can share through email and social media. When friends and family click through, both accounts are credited automatically.
The common thread that links the success of these programs is the fact that they offered appealing rewards and made it easy to share information.
To collect incentives, current clients simply clicked on a button to bring up pre-filled referral emails or launch pre-filled social media posts.
The payoff for a few seconds of effort was enough to persuade current clients to participate.
Referral Reward Program In A Box
If you have come this far, you are most certainly convinced of the benefits offered by referral programs. However, if you are still hesitant about launching your own, you aren't alone.
The truth is, building a referral rewards program from the ground up isn't easy, and staying on top of on-going tracking and analysis requirements requires a large investment of time – something that is in short supply for most business owners.
Fortunately, there is an alternative that gives you all of the benefits without the hassle.
Get Referral Rewards is a fast, easy way to get your referral rewards program off the ground in minutes.
The platform is designed to manage your program from start to finish. It uses advanced technology to enroll, track, and analyze referral activity, so you can spend your time where you are most needed – managing your business.
It only takes a moment to enroll in Get Referral Rewards, but the benefits are on-going. The software makes it simple to create messaging, and it automatically tracks open rates, click rates, sign-ups, and payouts.
Visit getreferralrewards.com to get started in three quick steps:
Step One – Enter your business information.
Step Two – Email your customers and/or place a button on your website.
Step Three – Follow your progress on the Get Referral Rewards dashboard.
In today's fiercely competitive marketplace, you can't afford to overlook word-of-mouth marketing to grow your client base.
A referral rewards program transforms your current customers into brand ambassadors who bring new business to you.
Advertisement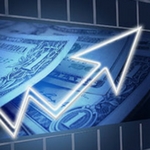 Discover the top 3 hidden AI stocks that could hand you profits of 874% of more!

ChatGPT is the fastest growing app EVER – hitting 100 million users!

Jeff Bezos… Bill Gates… and Elon Musk are betting billions on this "game changing" technology. And you can get in on the ground floor.

Click here to download it for free – with no strings attached.