Five Guys is among the best-known burger chain restaurants in the United States. At last count, it had 1,437 locations with hundreds more in some stage of development.
And although you can buy food and drinks off the restaurant's menu, you won't be able to buy any stock in the company because it has not yet gone public.
But that doesn't mean you're stuck with a burger and no fries. As you'll see there are lots of tasty investing options on the menu.
Why Five Guys Stock
May Never Be Public
Perhaps the biggest reason why Five Guys isn't going to go public is that the company doesn't do things the way most companies do.
For example, instead of opening his first location in an area that got a lot of traffic and attention, Jerry Murrell decided to put his first burger joint in a strip mall.
And where most burger joints attract customers by spending a bunch of money on advertising, Five Guys relies more on word-of-mouth. The quality of its products speak for themselves.
Even if there is pressure from outsiders to go public, there is no reason to believe that management and owners are going to do so anytime soon.
Five Guys Owners Like Being in Charge
The company is majority-owned by its founder and six other family members.
In addition to running Five Guys together, the family likes to take vacations and enjoy other events as a unit.
So far, the business strategy has worked with Five Guys amassing over $1.59 billion in sales per year.
The company is estimated to have a valuation of up to $5 billion if it were to be sold or go public.
Five Guys Is Growing Just Fine
Companies tend to go public because they need additional capital to fund expansion or to give early investors a chance to cash out.
But Five Guys has little need to tap public markets for money needed to grow.
In addition to its locations in the United States, 13 locations have been built in the U.K. with another 300 on the horizon.
As of 2018, the company has declined to add any more franchises until there is enough time to assess the success or failure of existing units.
Founder, Jerry Murrell Really Doesn't Like Change
It cannot be stressed enough that Jerry Murrell really enjoys doing things his way.
It's been reported that it took a lot of lobbying from partners and others who were interested in owning a location just to allow franchising to take place.
Plus, Murrell doesn't like expanding the Five Guys menu in case a new item fails to match the brand's standards.
In the opinion of many observers, the only way the company will go public is if Murrell decides to sell or otherwise cedes power to others.
Alternatives to Investing In
Five Guys Stock
If you are an investor who is looking into buying stock in a company like Five Guys, you have lots of alternative investing options.
In addition to buying stocks in other burger chains, you could also choose to buy an ETF or a mutual fund that offers exposure to this part of the market.
But if you are looking at specific companies to own stock in as alternatives to Five Guys, it may be a good idea to start your search with McDonald's and Burger King.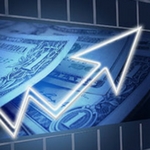 Biden's not holding back... He's warned you that he plans to raise: Income taxes, death taxes, capital gains taxes & corporate taxes. Some or all of which WILL affect you or your family in one way or another... But it's not too late... yet.

Thousands of Americans are getting their FREE IRS LOOPHOLE KIT to discover the secret to protecting your retirement savings from Biden, and inflation...

CLICK HERE to request a FREE Copy of the Guide To IRS Loopholes For Your IRA/401(k)
Should You Invest In
McDonald's Stock?
For the most part, investors buy stock in a company because they believe that there are opportunities for future growth.
A strong management team helps to ensure that shareholders get a quality return today and in the future.
At last count, McDonald's was generating roughly $3 in revenue for every $1 invested in its business.
And a good chunk of profits is returned to shareholders in the form of increasing dividends and share buybacks.
McDonald's Is the Most Popular Burger Brand in the World
When people think of burgers, they almost immediately think of McDonald's.
Investors are buying into a company that is likely going to be in business for decades to come.
In recent years, McDonald's has worked to revamp its menu to better compete in an evolving marketplace.
Only a brave skeptic would bet that the company won't be able to grow its revenues or profits over the long term.
But, McDonald's Is Struggling to Connect With Younger Customers
McDonald's core products are burgers, fries and sugary drinks. In the past, that is what drove young customers to its restaurant locations.
Today, many younger customers favor foods perceived to be more nourishing.
Salads and juices have become more popular in recent decades for their health benefits.
In response, McDonald's has added healthier options to its menu, but it is too soon to tell whether customers will be persuaded by the golden arches business strategy.
McDonald's Relies Too Much on Traditional Advertising
McDonald's tends to market in a more traditional sense, which means more advertising on television and radio as opposed to on digital properties.
This can put the company at a disadvantage for a couple of different reasons. First, social media and other online marketing forums tend to be less expensive, which means that the company could be missing out on a way to cut costs.
And younger consumers tend to spend more time on social media, which means that McDonald's could be missing a large segment of its target market. But that's not to say they don't have an online strategy, they certainly do:
It's just that it's not as expansive as some other firms.
So, while the long-term future of the company looks bright, inefficiencies in its marketing strategy could lead to slower growth over the medium term.
Strong McDonald's Stock Performance
While past performance is not an indication of future results, it is interesting to see that McDonald's stock has grown significantly more recently.
At the same time the rest of the market suffers, McDonald's often thrives as a safe haven investment play.
McDonald's could well be a stock worth owning whether you want to invest in burger companies or park your money in a company that is likely to maintain its value while others struggle to stay afloat.
---
➤ Free Guide: 5 Ways To Automate Your Retirement
---
Should You Invest In
Burger King Stock?
Buying Burger King stock can be advantageous because it is owned by Restaurant Brands International, which trades under the stock ticker symbol, QSR.
Restaurant Brands International has other powerful companies under its stewardship, such as Tim Hortons and Popeyes.
Combined, Burger King, Tim Hortons and Popeyes have been in business for over 150 years, so investors would be forgiven for feeling confident that Burger King's parent company knows how to acquire and nurture quality companies to maximize their potential.
Restaurant Brands International Offers A Tasty Dividend
Restaurant Brands International offers a juicy dividend that is likely to grow over the long term.
Increasing dividends paid to investors has benefits beyond the fact that you are likely to get more money each time one is issued.
Generally speaking, companies that pay larger dividends have steady cash flows and profits.
This means that the company is likely to see appreciation in its stock price over the long term, which allows investors to make money in two ways.
However, QSR Price-to-Earnings Ratio Is High
At the time of writing, the price-to-earnings (P/E) ratio for QSR is 20.90.
This is considered to be rather high for those who are familiar with the company and the industry as a whole.
However, P/E ratios don't necessarily tell the whole story when it comes to gauging whether a company is going to keep growing in the future.
It is worth noting what others think about this metric because many investors do look at it when deciding whether to buy a stock.
If other investors are spooked by a potential high P/E number, the share price may struggle to rise in the short term.
Drawback: You Can't Invest Directly In Burger King Stock
Disappointment lurks for investors who are looking to buy Burger King stock by itself.
Instead, you will need to track the performance of three different companies to determine if your Burger King play will work.
While diversification is generally a good thing for a portfolio, it could be considered a red flag for those who don't feel the same way about Tim Hortons or Popeyes.
It could also be a reason to not invest in the stock if you are looking for a true alternative to Five Guys stock, which these other companies may not be.
Nevertheless, Burger King Is A Standout Asset
In the near future, many analysts see Burger King as the main driver of growth for Restaurant Brands International stock.
More importantly, it is expected to drive its growth in international markets over shorter and longer periods of time.
Assuming that these new locations are profitable, there is plenty of room for Restaurant Brands International to rise in price even if other brands remain flat in terms of revenue.
>> How To Buy Stock in Netflix
Five Guys Stock Summary
While you are not able to invest in Five Guys directly, you can still gain exposure to other quality burger companies.
McDonald's and Burger King both offer dividends to shareholders, and those dividends are likely to grow over time.
Along with potential stock price appreciation, they offer investors a reasonable return on investment in the short term as well as the long term.
If you're looking to get started buying McDonald's stock or Burger King stock, few brokers can beat thinkorswim and tastyworks when it comes to reputation, accurate order execution, cost, and customer service.
THINKORSWIM® SPOTLIGHT

thinkorswim®

InvestorMint Rating

5 out of 5 stars

Commissions: $0 per trade
Account Minimum: $0
Promotion: Trade free for 60 days, based on $3,000 deposit

via thinkorswim secure site
Advertisement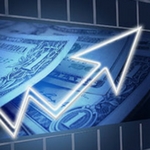 Rising interest rates...Skyrocketing inflation...Exploding debt...A looming recession...It's no wonder Americans are becoming more and more concerned about their savings and investments. That's why I wrote my newest report…This FREE REPORT shows YOU how you could protect your retirement savings before it's too late. Request your free report today and learn how you could protect everything you've worked for!

Request Your FREE Ben Stein Report Today!
Advertisement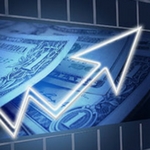 Here's something investment expert Nilus Mattive has never discussed publicly before...

He believes right now is the best time to consider putting some money into the cryptocurrency markets. Let him show you the seven big cryptos that could go to zero, as well as some of his favorite plays and strategies for 2023.

Watch this free video and see for yourself.