Joe Kernen is best known as a CNBC anchor but before he amassed riches in front of the camera he first built his wealth as a stockbroker.
Since those days, he's gone on to become a news anchor, financial commentator and even political pundit.
How did this TV mainstay grow his net worth to an estimated fortune of $15 million? Here's the skinny.
How Joe Kernen Got Famous
Joe Kernen was born on January 6, 1956 in Cincinnati, Ohio to a doctor father and nurse mother. He graduated from Saint Xavier High School in Hamilton County in 1974.
Kernen has an extensive formal education. He earned a bachelor's degree from University of Colorado at Boulder and later a Master's degree in molecular biology from the Massachusetts Institute of Technology.
At the same time he was in college pursuing a possible career in science, he simultaneously held jobs in finance and he ultimately found his calling as a stockbroker.
While still in college, Kernen was hired at Merrill Lynch. Rising up the ranks and learning his craft as a stockbroker, he later was appointed to the role of vice president at both Smith Barney and EF Hutton.
To this day, he lives in Short Hills, New Jersey, near CNBC's headquarters in Englewood Cliffs.
Joe Kernen FNN and CNBC
Building on his successes in the financial world, The Financial News Network (FNN) offered Kernen an on-air position in the 1980s, which he accepted, putting an end to his stockbroking career.
For the remainder of FNN's existence, Kernen would appear regularly until, in 1991, FNN filed for chapter 11 bankruptcy.
Talent was up for grabs and a bidding war took place among other networks for the rights to talent contracts.
As a rival to FNN for many years, CNBC (The Consumer News and Business Channel) ultimately was awarded the rights to FNN and a merger took place.
Kernen's job was up in the air, but he fortunately was among the personalities to join CNBC as a result of this industry-shifting move.
Throughout his early years at CNBC, Kernen had appeared on various programs such as Business Tonight and Inside Opinion throughout the day as CNBC's "on-air stock editor."
After gaining some real experience in front of a camera, he was groomed into an anchor position for an upcoming show the network had planned for him.
>> How Much Is Karen Finerman Worth?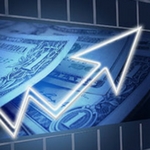 If you've struggled with trading techniques in the past and watched your mistakes affect your bottom line, you're not alone-but you can change that starting now!

I'm trading expert Thomas Wood and my e-guide, "Naked Trading Mastery" could give you the edge you need to make earning consistently easier than ever!

Get your free copy here!
Joe Kernen on Squawk Box
CNBC felt the need to run a morning show that was a little more exciting compared to their current crop of offerings on the network. This void was filled in 1995 when Squawk Box was created.
Airing for the first time in a studio in Fort Lee, New Jersey on August 7, 1995, the network gave co-hosting roles to Kernen as well as CNBC business news anchor Mark Haines.
Little did Kernen know at this time that he would be in for a long and exciting ride with the show that has lasted to this very day.
In 2005, Haines left Squawk Box to host Squawk on the Street, which aired at the New York Stock Exchange and centered around the dealings of Wall Street.
CNBC added two new co-hosts to join Kernen: Journalist Becky Quick and CNBC business news anchor Carl Quintanilla, who had previously appeared on another CNBC program called Wake Up Call.
Sadly in 2011, Haines reportedly died of congestive heart failure due to an enlarged heart. As a result of this unfortunate shock, CNBC moved Quintanilla from Squawk Box to Squawk on the Street.
At this time, CNBC producers were high on this three-man news format, and decided to replace Quintanilla with Andrew Ross Sorkin.
Kernen, Quick, and Sorkin are still hosting Squawk Box with no additional changes since.
In 2016, CNBC celebrated 25 years of Joe Kernen, which also marked the 25th anniversary of acquiring FNN.
Kernen, along with Bill Griffeth are the two anchors that are still with CNBC since the merge, with Sue Herrera being the longest tenured personality on the network, signed on since its inception in 1989.
With Joe Kernen being a mainstay on CNBC all this time, it really begs the question how much money has he made from this network alone?
>> How Rich Is Carl Quintanilla?
---
➤ Free Guide: 5 Ways To Automate Your Retirement
---
Kernen Worldwide Exchange
Aside from his tenure at CNBC, Kernen has made several appearances on other TV programs.
Kernen has made sporadic appearances on CNBC show Worldwide Exchange, which debuted alongside Squawk on the Street in December 2005.
This show was centered around the global finance landscape and was initially recorded in studios in the USA, England, and Singapore all at the same time. As of now, this show still airs only from their New Jersey studio.
Kernen also appeared on the crime drama on DirecTV's Audience Network: Damages in 2012. He appeared in the first episode of season 5 titled "You Want to End This Once and for All?", though he did not appear physically on the show. Instead, footage of an episode of Squawk Box featuring Kernen was shown in one of the episode's scenes.
>> How Karen the Supertrader Blew Up
Joe Kernen Political Views
Joe has been a life-long conservative, and has been labeled by others for being "far right" or "too right-wing".
Contrary to traditional Republican views, he also has been in favor of homosexual rights and have warned Republican lawmakers in the past to not take the voting rights of the gay community lightly.
Some might describe him as socially liberal and fiscally conservative as a result.
Advertisement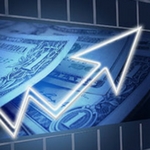 This list ranks the top optionable stocks daily based on trend, volume, price and our proprietary algorithm. FREE bonus: a strategy for generating income in 8 minutes per day.

View this list for FREE now!
Joe Kernen Scandals
Kernen has been a polarizing figure, most notably in the early 2010s.
On September 24th, 2013, Kernen was in a discussion on Squawk Box about Indian rupees when he followed up with by playing off the Indian accent.
After being told by Quick not to make any jokes, he then asked "Are they good at 7-Eleven"?
This comment has been the inspiration of a common stereotype of Indian immigrants working at the convenience store chain.
He apologized immediately after he made the comments, but the video clip of his comments still made the rounds online and the network faced a sizable backlash.
On February 27, 2014, Kernen appeared on Squawk Box and expressed a negative opinion on global warming, stating that "climate change is like witchcraft…the climate is so difficult to figure out."
Kernen explained that the increase in temperature in colder regions in the past month weren't due to global warming, but from other factors. Global warming is considered a left-leaning issue with the fear that temperatures are getting gradually warmer due to man-made pollution.
On November 3rd, 2014, Kernen was in an interview with IFDA Ireland Chief Executive Martin Shanahan. Thinking that Ireland was part of the United Kingdom, Kernen became confused at some point in the interview when he asked Shanahan why Ireland doesn't use the pound sterling currency.
He later asked if Ireland and Scotland were part of the same island given their similarities in culture. Kernen was criticized for his ignorance and incompetence of European geography.
>> What Is Peter Schiff Worth?
Is Joe Kernen Married?
Kernen has been happily married since the 1990s. Who is Joe Kernen married to? Kernen married Penelope Scott in 1998, having grown their relationship since Scott joined CNBC in a backstage role in 1996.
They have two children named Blake and Scott. Blake is named after Kernen's father's middle name, while Scott was named after Penelope's maiden name.
Blake is currently Chief Marketing Officer for First Generation Investors.
Joe Kernen Books & Interviews
Joe and Blake had written a book together for parents titled Your Teacher Said What?! Defending Our Kids from the Liberal Assault on Capitalism. The book was praised by Republican lawmakers at the time as well as Donald Trump.
Among the list of notable celebrities and figures that Kernen interviewed are CEO Warren Buffett, Secretary of State Mike Pompeo, Vice President Mike Pence, and President Trump.
In 2015, he was given the nickname "The Hair" as one of the most common questions the Squawk Box had gotten at the time was whether Kernen has real hair or wears a toupee.
On the May 29th, 2015 edition of the Squawk Box, Kernen, Quick, and Sorkin put any rumors to rest and dedicated a segment to blowing on Kernen's hair with a leaf blower, indicating that he still has real hair.
It was from the Squawk Box in which he also got another nickname: "The Kahuna". meaning "wise man" or "important man" in Hawaiian.
As an enthusiast of Bitcoin, cryptocurrency communities have also coined him the nickname "Bitcoin Joe."
>> Coinbase vs Gemini: Which Is Better?
About Joe Kernen Net Worth
With Joe Kernen's successful financial background, tenure at multiple TV networks, various television appearances and royalties, he has amassed a net worth estimated at around $15 million dollars with an annual salary of $2 million.
The bulk of his current earnings are from his role on the Squawk Box, which airs every weekday morning for three hours.
Advertisement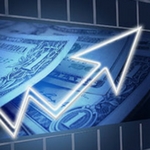 The early bird gets the worm and the options trader who waits until 9:30EST can win big! Hi, I'm Dave Aquino and if you're new to options trading, my e-book "How To Master the Retirement Trade" will show you exactly how to take advantage of this early morning, profitable, but often overlooked window of trading time.

Download your copy today and let's get started!