How Karen The Supertrader Blew Up? Karen Bruton, better known as Karen the Supertrader, earned a reputation for making enormous amounts of money by trading options.
Bruton has a master's degree in business administration from Wake Forest University, which could help explain why how she conceived of such innovative options strategies.
Her success led to featured spots on popular options shows where she explained in detail how she grew portfolios so fast.
But according to the United States Securities and Exchange Commission (SEC), she accumulated her wealth through more nefarious means.
Above all, the rise and fall of Karen the Supertrader is a lesson to all traders in risk management. Here's the skinny on how Karen the Supertrader blew.
Karen the Supertrader Strategy
In an interview with Tom Sosnoff at tastytrade, Karen claimed that she started trading options seriously back in 2007, around the same time that she retired from an executive position with a limestone company. She says that her strategies earned $50,000 in her first year of trading.
Understandably, everyone wanted to know how she managed to make so much money so quickly. Tastytrade interviewed her several times to learn more about her trading strategies.
The interviews revealed the Karen the Supertrader strategy as follows:
Using Bollinger Bands to see graphical representations of standard deviations.
Initiating trades outside of two standard deviations to a stock's current value.
Selling wide Index strangles in NDX, RUT, and SPX.
Letting her front month positions expire during low-volatility months.
Trading, selling, and collecting premiums constantly during high-volatility times.
Selling calls and puts 95% out of the money.
Selling contracts at 56 days to expiration while sometimes selling after a few weeks or just a few days.
By following the above options trading strategies, Karen claims she did not have a single losing month in 2013.
Her wealth accumulation also attracted clients that wanted her to manage their portfolios. At its height, her company, Hope Advisors, managed more than $175 million for Bruton's clients.
Unfortunately, her startling success would draw attention that eventually led to her downfall.
How Risky Are Karen's Options Strategies?
Some people would find Karen's options strategies a bit too risky because she often committed 50% or more of her capital to trades.
When you have as much capital under management as Karen reported, a little risk is not necessarily a bad thing. A lot of risk can become a problem, however. She used several strategies to lower the risk of her options strategies.
Karen described how she takes a pessimistic look at the market. She always assumes that the market (S&P 500) will fall by at least 100 points. Then, she subtracts an additional 12% from her assumption.
Karen the Supertrader also focuses on selling puts. She does sell calls, but most of her effort goes toward selling puts. Typically, she would sell calls on up moves. She would sell puts on down moves.
Karen aimed to minimize risk by preventing her trades from going in the money. If she had a position that moved close to 30% in the money, she would adjust the position.
These strategies show that Karen didn't have a lot of faith in the market's ability to grow quickly. She always assumed that the market would shrink. Taking this perspective helped her manage risk.
When she did lose, she didn't tend to lose much money. When she won, she tended to profit a lot by underestimating growth.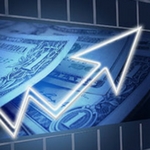 During and after the Great Financial Crisis of 2008, 485 U.S. banks went under. Here at Weiss Ratings, we warned about 484 — an accuracy rate of 99.8%. Now, we have a new warning. But this time, it's not just about a few hundred banks … it's about nearly every single bank in America …

Get all the details here
Karen the Supertrader Vs. The SEC
In 2016, the SEC filed a complaint against Karen Bruton. The complaint cited deceptive trade practices and other offenses.
What did Bruton and Hope Advisors do wrong?
Karen The Supertrader Lost Millions
According to the SEC, the company hid losses by pushing them forward without recognizing them. During this time, Karen failed to acknowledge these losses. She only talked about the success of her company's portfolio management.
Some say that her misleading practices look similar to those of Bernie Madoff, a popular hedge fund manager that promised incredible profits that he could not deliver. To hide losses, he attracted more investors and used their money to pay long-term investors. In other words, he hid losses by setting up a type of pyramid scheme that paid forward new investments.
Karen's offenses didn't come close to matching the magnitude of Madoff's. When Madoff went to prison after pleading guilty, he had to pay billions in restitution to more than 4,800 clients.
The SEC also accused Bruton of using her charity, Just Hope, to funnel money back into Hope Advisors' main fund. While the charity gave money to help struggling people around the world, it also sent money to Hope Advisors to hide the company's losses.
---
➤ Free Guide: 5 Ways To Automate Your Retirement
---
Latest News On Karen the Supertrader
Karen the Supertrader has tried to keep a low profile over the last several years. Hope Advisors settled with the SEC for $1.5 million to avoid the fraud charges. Regulators also blocked Bruton and her colleague Dawn Roberts from accessing $7 million in Hope Advisors' account.
As part of the judgment, Bruton is temporarily forbidden from working as an accountant or giving advice to investors.
Bruton turned 70 in 2019, so she may not mind the forced retirement. She had to pay a considerable amount of money to the SEC, but she may well have plenty of cash to enjoy the next couple of decades.
Karen the Supertrader had a wild ride that likely earned her millions of dollars and made her a superstar for a certain time period.
But like so many people who try to fly too close to the sun, she got burned. You can learn from her mistakes, but probably best to stay gun shy when it comes to risking the farm on any options strategy.
Want to Trade Like Karen Bruton?
If you want to trade like Karen Bruton, it's best to sift the good from the bad. While Bruton took risks that would make many experienced options traders nervous, her strategy is a well-known one among proficient traders and has a good deal of merit.
It boils down to a bet that options will expire worthless and produce profits regularly as long as the stock market doesn't crash below short put strike prices or rise too far above short call strike prices.
If you want to start trading more exotic strategies like Karen, including condors, calendars, iron butterflies, ratio backspreads, it is best to choose a broker who understands the risks of trading complex options strategies.
Two of the best options trading platforms in the business are thinkorswim and tastyworks. Both are run by teams that have a deep understanding of the payoffs and risks associated with more exotic options trades.
Advertisement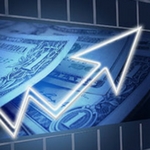 Discover the top 3 hidden AI stocks that could hand you profits of 874% of more!

ChatGPT is the fastest growing app EVER – hitting 100 million users!

Jeff Bezos… Bill Gates… and Elon Musk are betting billions on this "game changing" technology. And you can get in on the ground floor.

Click here to download it for free – with no strings attached.