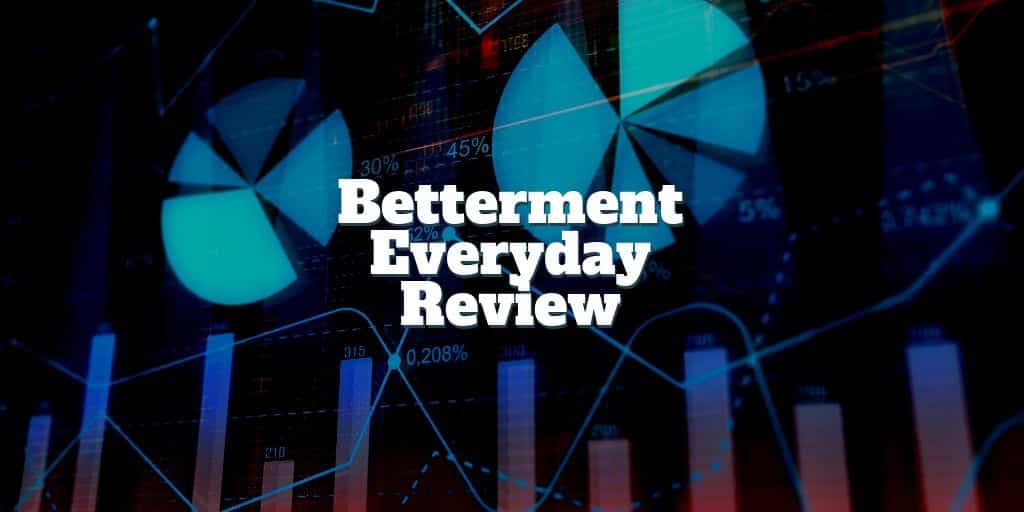 Betterment has been pushing the boundaries of online investing since Jon Stein and Eli Broverman founded the company in 2008.
On July 23, 2019, the platform launched a service called Betterment Everyday Cash Reserve. The company also started accepting sign-ups for an upcoming service called Betterment Everyday Checking, which customers can access later in the year.
What Makes Betterment Everyday Noteworthy?
Most online investment platforms force you to either invest for the long term or participate in day trading for fast profits. Betterment Everyday adds the features that you expect to get from a traditional bank.
For example, Betterment Everyday Cash Reserve lets you take advantage of unlimited withdrawals. Most online investment options only give you a limited number of withdrawals per month or year.
Betterment Everyday Checking also expands typical investment services by letting you withdraw money from ATMs all over the world.
Benefits of Opening a Betterment Everyday Account
Betterment Everyday accounts have several advantages that you don't get from online investment platforms. You even get FDIC insurance that protects you from serious financial loss.
Some of the top benefits of opening a Betterment Cash Reserve account include:
FDIC insurance up to $1 million
No minimum balance
No fees on balances
Unlimited withdrawals
A handsome APY
The Betterment Everyday Checking account also gives you plenty of benefits, including:
FDIC insurance for up to $250,000
ATM fee reimbursements
No account fees
No minimum balance
No overdraft fees
The checking account comes with a Visa Debit Card that makes it easy for users to withdraw money from practically any ATM in the world.
>> Betterment Everyday Cash Reserve Vs Betterment Safety Net Fund
How Is Betterment Everyday Cash Reserve Different From Smart Saver?
If you have a Smart Saver account from Betterment, the company will automatically upgrade you to an Everyday Cash Reserve account. You should get an email or in-app notification about the upgrade.
Like most people, you probably want to know how Cash Reserve benefits you more than your Smart Saver account. It turns out that Betterment has taken time to create a new type of cash reserve account that will do even more with your money than Smart Saver.
If you liked Smart Saver, then you will love Everyday Cash Reserve because:
Unlike Smart Saver, Betterment Everyday Cash Reserve comes with $1 million of FDIC protection
Cash Reserve gives you a handsome APY that will help you grow your wealth faster than inflation
Cash Reserve lets you transfer money to any checking account within 2 business days, whereas Smart Saver took up to 5 business days
The bottom line is you get to grow your money faster, protect your money from loss, and access your money sooner.
Those are huge improvements over Smart Saver, which already gave consumers several advantages over traditional savings accounts.
---
➤ Free Guide: 5 Ways To Automate Your Retirement
---
Betterment Tools That Make the Most of Your Money
Betterment has always given its clients tools that help them grow wealth quickly while managing risk. Those features don't go away when you start an Everyday Cash Reserve or Everyday Checking account.
Two of the most popular Betterment tools, Cash Analysis and Two-Way Sweep, will give you the power to control your investments without losing access to your money.
Cash Analysis Helps Your Money Retain Value
Cash Analysis looks at your checking account to determine whether you could help your money retain or grow value by moving it elsewhere. For example, excess money that you have in your checking account could earn interest by moving it into an Everyday Cash Reserve account. The tool may also discover that you could grow your wealth by moving extra money to investment accounts.
Cash Analysis also makes sure that you keep enough money in your checking account. If your funds dip lower than normal, the tool can notify you.
Staying informed makes it easier to fund your account when it comes time to pay monthly bills or make big purchases.
>> Want to Budget Smarter? Compare Acorns Vs Personal Capital
Two-Way Sweep Moves Money Between Your Accounts
Cash Analysis gives your recommendations, but it doesn't move money without your permission. You can automate your money's movement, though, with Two-Way Sweep.
Betterment's Two-Way Sweep financial tool works in coordination with Cash Analysis. When Cash Analysis determines that you have too much money sitting in your checking account, Two-Way Sweep will move it into your savings account to earn interest.
If Cash Analysis sees that your checking account needs more money, Two-Way Sweep will move cash from your savings account into checking.
That way, you never overdraw from your checking account. You always have the money that you need for daily purchases and monthly bills.
How to Start Your Betterment Everyday Account
If you already have a Smart Saver account, Betterment will automatically upgrade you to an Everyday Cash Reserve account. You don't need to do anything.
If you want some of the investment features of your Smart Saver account, though, you can opt to retain them.
Since Everyday Checking is a new service, you will need to set up your account. When Betterment releases the service, you can open your account by visiting the website for directions. Betterment will then send you a debit card that you can use at ATMs around the world.
ps: Betterment Can Also Help You Retire
Checking and savings isn't where Betterment stops. In fact, Betterment began as a robo-advisor that manages your money using computer algorithms.
Sound scary?
It's not. Over the past decade and more, it's grown in popularity as a lower cost financial money management approach than using traditional human advisors.
Unlike a human advisor who may struggle to simultaneously optimize tax-loss harvesting and portfolio rebalancing on hundreds of client accounts, Betterment and its peers, like Ellevest and Personal Capital, can do so continuously at much lower cost.
For eagle-eyed customers who pay attention to portfolio diversification and tax optimization, Betterment offers tax coordinated portfolios and also features socially responsible portfolios to investors who prefer to allocate money in a way that matches their values.
The bottom line is at Betterment you get all the benefits of a bank account at Wells Fargo plus investment management at lower cost than human advisors can typically deliver.