Peter Schiff Net Worth: It's been a decade since the U.S. subprime mortgage crisis precipitated a global financial meltdown so dramatic that $14 trillion worth of shareholder wealth vanished seemingly overnight.
In retrospect, signs pointing to the collapse were plain to see, but at the time, one of the only individuals to assess the situation correctly was Euro Pacific Capital CEO and chief global strategist Peter Schiff, who was nicknamed "Dr. Doom" by cynical talking heads in the financial media.
When the coronavirus fears took hold of the markets and the Federal Reserve stepped in again, Peter Schiff was back with a vengeance, preaching the dangers of monetary intervention.
But his passionate rhetoric has only served to boost his own wealth. In the 20 years since he founded Euro Pacific Capital, Peter Schiff's net worth has grown to an estimated $75 million.
What part of Schiff's wealth comes from his business associations with Euro Pacific Capital, Echelon Wealth Partners, and precious metals dealer SchiffGold, and what part comes from his career as a best-selling author and radio, TV, and podcast celebrity? We decided to find out.
Peter Schiff Economic Outlook
Peter Schiff typically takes a contrarian view of the markets.
Leading up to the crash in Q1 2020, he was outspoken in his belief that the U.S. economy was barreling full-throttle toward another recession and that this event has the potential to erode the value of the dollar and the United States' dollar-based investments in a cataclysmic fashion.
He has positioned his own firm to preserve capital and offset those risks.
Euro Pacific Capital specializes in mutual funds that aggregate opportunities in foreign markets and securities; these investments offer the firm's clients exposure to areas of the global economy that have avoided the hundreds of trillions of dollars in debt burden that the U.S. and other developing nations carry.
The firm offers clients an assortment of wealth management strategies that are designed to help diversify their portfolios away from the U.S. dollar through targeted equity, fixed income, and natural resource investments in overseas and domestic markets.
Schiff's investment style is strongly influenced by his libertarian political views and by his firm conviction that U.S. economic policies are fundamentally unsound.
According to Schiff, the Federal Reserve sets artificially low interest rates that discourage Americans from saving money and encourage them to rack up credit card debt.
Government intervention through regulation, stimulus programs, and corporate bailouts throw the economic equation even further out of balance.
Peter Schiff Euro Pacific Capital
Schiff's investment firm, Euro Pacific Capital, is headquartered in Westport, Connecticut, but the company maintains regional branches in New York, New York; Palm Beach, Florida; Scottsdale, Arizona; Newport Beach, California; and Los Angeles, California.
The firm is organized into three divisions: Retail Brokerage, Wealth Management, and Capital Markets.
Like most investment firms (other than SoFi), Euro Pacific Capital charges a fee to manage mutual funds for clients. These fees typically amount to 1.5% annually of the capital under management.
By 2009, Euro Pacific Capital was managing $1.5 billion for nearly 15,000 clients. It's likely that the bulk of Peter Schiff's fortune of $75 million was derived through his working relationship with the firm he heads.
Between 2008 and 2010, Schiff earned a salary of $17 million from his work at Euro Pacific Capital and reported dividends, interest, and capital gains between $1.4 million and $6.34 million.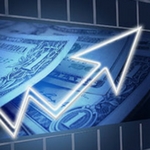 During and after the Great Financial Crisis of 2008, 485 U.S. banks went under. Here at Weiss Ratings, we warned about 484 — an accuracy rate of 99.8%. Now, we have a new warning. But this time, it's not just about a few hundred banks … it's about nearly every single bank in America …

Get all the details here
Peter Schiff Forecaster
As far back as 2006, Peter Schiff was warning the world that the U.S. economy was headed in the wrong direction.
In an interview with CNBC that aired in August 2006, he even went so far as to compare the economy to the Titanic.
Few economists or financial managers seemed inclined to take Dr. Doom's predictions seriously, but these forecasts made good TV.
Over the next two years, Schiff was a popular guest on the financial news network circuit. He did hundreds of interviews and became a kind of whipping boy for cable show financial pundits who preferred to rally viewers to buy American stocks.
"What's going to happen in 2007," Schiff told Fox News on New Year's Eve of 2006, "is that real estate prices are going to come crashing back to Earth."
While Schiff was wrong about the timing — the collapse of the housing industry didn't begin until the fall of 2008 — he was right about the event.
Other predictions that Schiff has made, though, haven't come true — at least, they haven't come true yet.
In 2007, in an interview on the Bloomberg TV program "Open Exchange," Schiff pointed a finger at the credit card industry, predicting "the blowup of credit card finance in 2008."
However, Americans' love affair with credit card debt continues to go strong with no end in sight; the average household owed more than $15,000 in credit card debts alone.
Schiff used his own radio show as a platform for many of his economic predictions.
Between 2010 and 2014, he hosted "The Peter Schiff Show," which was carried for a time by the Radio America network and broadcast during its 10 a.m. to 2 p.m. time slot.
Although Schiff no longer does this radio show, he still produces a monthly podcast, which is available through his website, www.schiffradio.com.
Of course, Schiff doesn't get paid for his television appearances or for the number of times he gets quoted in financial news media sources like The Wall Street Journal, The New York Times, Barron's, and Fortune.
Such appearances, though, are extremely useful for promoting the Peter Schiff brand, and they probably attract new clients to Euro Pacific Capital. In that way, his appearances may be indirectly responsible for helping him acquire his wealth.
Peter Schiff's popularity as a TV talking head has also led to a number of lucrative speaking engagements at investment seminars all over the world.
He was paid nearly $50,000 to speak at a global competitiveness conference in Saudi Arabia and nearly $30,000 to appear at a wealth conference in Calgary, Alberta.
While those amounts fall considerably short of the total of Peter Schiff's $75 million fortune, collectively they do add up.
---
➤ Free Guide: 5 Ways To Automate Your Retirement
---
Peter Schiff Gold, Silver, and Bitcoin
Schiff is well-known for his enthusiasm for gold, which he believes can provide investors with a hedge against the dollar's inevitable decline. Out of the top five holdings in Euro Pacific Capital's International Value Fund, four are gold miners.
Schiff is quick to point out that since the year 2000, gold has handily outperformed the S&P 500.
He also believes that gold is undervalued compared to stocks and that gold prices will soar to $5,000 an ounce.
There's a long way to go before that happens, of course; gold prices peaked at around $1,700 an ounce in 2012.
In 2010, Schiff founded SchiffGold to provide clients with a trusted source for bullion purchases. SchiffGold sells both gold and silver coins and bars, as well as platinum and palladium coins.
The firm also works with clients who want to incorporate physical metals into their IRA or 401(k) retirement accounts.
Today, SchiffGold is one of the largest gold dealers in the United States.
For a long time, Schiff remained skeptical about bitcoin and other digital currencies. He still disapproves of cryptocurrency as an investment opportunity but understands the value of the technology as a payment platform.
Clients who purchase precious metals from SchiffGold can pay for them with bitcoin if they choose.
Peter Schiff Books
Peter Schiff is the author of six books:
"Crash Proof 2.0" made it to the top of both The New York Times and The Wall Street Journal best-seller lists.
The royalties Schiff earned from these books is not publicly available information. Between 2008 and 2010, however, he earned more than $360,000 from sources other than his salary and his investments.
It's a safe bet that royalties made up a good chunk of that money.
Still, $360,000 is not $75 million, so Peter Schiff probably didn't accumulate his fabulous wealth as an author.
Advertisement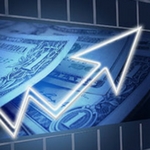 The #1 income play for 2023 is NOT a stock, bond or private company... Rather, it's a little-known alternative investment that could hand you big monthly income from oil and gas.

Find Out What It Is Right Here
Peter Schiff: Minimum Wage
In 2014, Schiff got into a wrangle on "The Daily Show" with comedian Samantha Bee. The topic was minimum wage.
As a committed libertarian, Schiff believes that the presence of a minimum wage undermines society in two ways.
First, small businesses may not be able to afford to hire the employees they need, and second, the required wage deprives low-paid employees of the opportunity to improve their skills on the job.
Apparently, Schiff forgot that he was on a comedy show. He was outraged when sound bites from his conversation with Bee were taken out of context and rearranged to make him sound like the worst kind of one-percenter.
Schiff is so committed to the war on a minimum wage that a year earlier, he'd actually staged a comic protest at his local Walmart.
He asked Walmart shoppers whether they would mind giving 15 percent of the amount they'd just spent to a fictitious group called "15 for 15" that ostensibly supported a Walmart worker wage hike.
Whether or not this exercise was effective in proving the unnecessary nature of the minimum wage, Schiff earned attention for his antics that led to appearances like the one on "The Daily Show."
Peter Schiff: Wife and Kids
Peter Schiff was born in New Haven, Connecticut, in 1963, but he moved to California as a teenager.
After he got his MBA from the Haas School of Business at the University of California at Berkeley in 1987, he went to work as a stockbroker for the firm Shearson Lehman Brothers.
Schiff later recalled that his bosses' attitudes toward clients bothered him; they seemed to be less interested in making money for their clients than they were in earning big commissions or in pushing hot stocks.
In 1996, Schiff and a partner bought a small broker-dealer business, renamed it Euro Pacific Capital, and set out to work for themselves.
Peter Schiff is married to Lauren Schiff with whom he has two sons, Spencer and Preston.
Follow news on the Peter Schiff Twitter account and updates on his Peter Schiff Instagram account.
Advertisement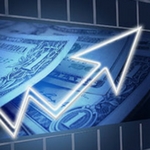 The #1 income play for 2023 is NOT a stock, bond or private company... Rather, it's a little-known alternative investment that could hand you big monthly income from oil and gas.

Find Out What It Is Right Here