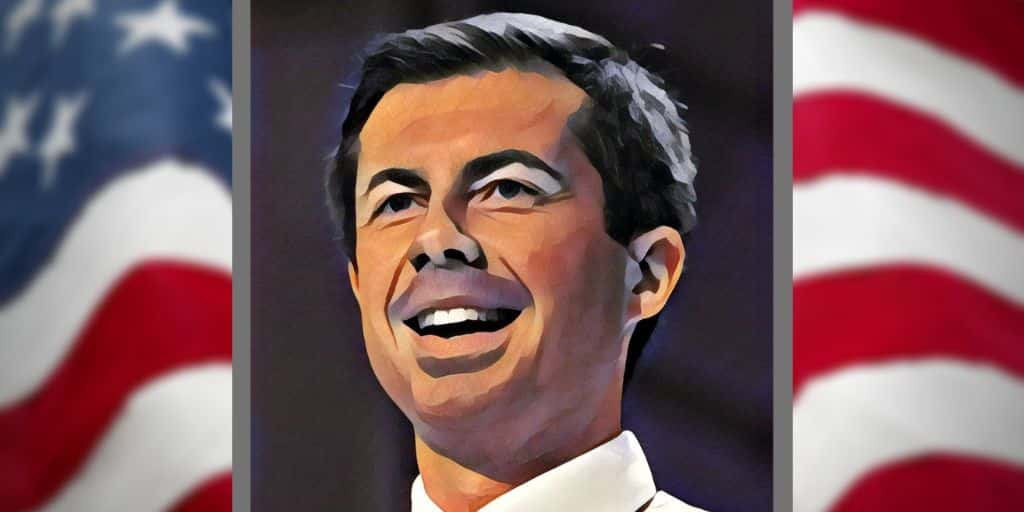 In a crowded field of Democratic presidential hopefuls, Pete Buttigieg is a long shot.
He's the prospective candidate who's probably come the farthest, though, in the campaign to unseat Donald Trump in the 2020 presidential election.
When Pete Buttigieg announced his candidacy in April 2019, he was a complete unknown. Most Americans did not even know how to pronounce his name.
Today, however, Buttigieg is recognized virtually everywhere he goes, and why not? After all, as Buttigieg himself points out with a twinkle in his eye, he's the only left-handed Maltese-American-Episcopalian-gay-millennial-war veteran in the race.
Pete Buttigieg's net worth has been estimated at around $300,000 but his financial future may be brighter as you're about to see.
Pete Buttigieg's Road To Politics
Peter Paul Montgomery Buttigieg was born on January 19, 1982, in South Bend, Indiana.
Pete was his parents' only child. At the time of Pete's birth, his father was teaching at Notre Dame University.
Joseph Buttigieg, Pete's father, had once flirted with the notion of becoming a Jesuit priest in his native Malta, but he migrated to the U.S. instead where he became a professor of English literature. Pete's mother, Jennifer Buttigieg, came from a family with deep roots in Indiana and a long tradition of military service.
Pete broke into the national spotlight in 2011 when he was first elected mayor of South Bend. He won 74% of the total vote, which was pretty noteworthy for a Democrat running in a strongly Republican state.
Buttigieg's election as South Bend chief executive made him the youngest mayor in all the U.S. of a city with a population of more than 100,000.
In 2014, three years into his term of office, Buttigieg was deployed by the U.S. Navy Reserves and dispatched to Afghanistan. He was assigned to a counterintelligence unit that was charged with disrupting terrorist financial networks.
He got a fair amount of media attention as the first acting mayor ever to be deployed while serving.
Buttigieg's decision to come out as gay in the midst of his campaign for a second term as South Bend's mayor created even more national buzz.
He came out by writing an editorial for the South Bend Tribune in which he acknowledged that, as a Midwesterner, he found it difficult to speak publicly about private matters but that he thought it was important for voters to know he was gay.
Buttigieg won his second election handily with more than 80% of the votes. It wasn't until Buttigieg announced his intention to compete for the 2020 Democratic presidential nomination, though, that "Mayor Pete" really became famous.
>> How Much Does Sam Harris Earn?
How Smart Is Pete Buttigieg?
Pete Buttigieg was his class valedictorian at St. Joseph High School in South Bend when he graduated in 2000.
That same year, he won top honors in an annual essay contest sponsored by the John F. Kennedy Presidential Library and Museum; ironically, the subject of Buttigieg's winning essay was Senator Bernie Sanders who is now one of his chief rivals for the presidential nomination.
At Harvard University, Buttigieg had a dual major in history and literature. His undergraduate thesis, entitled "The Quiet American's Errand into the Wilderness," was a look at the ways in which Graham Greene's novel "The Quiet American" speaks to the puritanical nature of American foreign policy.
While at Harvard, Buttigieg became involved with the Institute of Politics, which is affiliated with Harvard's Kennedy School of Government.
College pals remember the youthful Buttigieg as an affable fellow with long sideburns who played the guitar and the didgeridoo.
In Pete Buttigieg's sophomore year of college, a terrorist attack destroyed the World Trade Center complex in New York City. Friends say they believe it was this attack that confirmed Pete Buttigieg's resolution to enter politics.
During his time at Harvard, Pete Buttigieg completed two internships. He worked as an investigative reporter with the NBC News affiliate in Chicago, and he also worked for Democrat Jill Long Thompson on her unsuccessful congressional bid in 2002.
After Pete Buttigieg graduated magna cum laude from Harvard in 2004, he became the recipient of a Rhodes scholarship. He spent the next three years studying philosophy, politics and economics at Pembroke College in Oxford. He graduated from Oxford in 2007 with first-class honors.
>> What Is Bill Maher's Net Worth?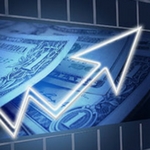 This list ranks the top stocks daily based on our proprietary algorithm. FREE Bonus: 3 Stocks To Double This Year

View this list for FREE now!
How Much Is Pete Buttigieg Worth?
Expert sources estimate that Pete Buttigieg's assets are in the range of $300,000.
Buttigieg's net worth is reputed to come from the salary he earns as mayor of South Bend, the value of the home he co-owns with husband Chasten and the worth of the small investment portfolio that he and Chasten are beginning to build.
---
➤ Free Guide: 5 Ways To Automate Your Retirement
---
How Much Does Pete Buttigieg Earn?
Pete Buttigieg earns $112,000 a year as the mayor of South Bend, Indiana.
This is slightly less than the amount he earned working in the private sector as a management consultant; Buttigieg's tax returns showed that he earned more than $136,000 working for McKinsey & Co. in 2009.
On the other hand, Buttigieg's mayoral salary is considerably more than the $7,000 stipend he earned as a member of the Naval Reserve.
In 2009, Buttigieg used his McKinsey earnings to buy a house in South Bend for $125,000. He has put a lot of time, effort and money into refurbishing the house, which remains his most substantial asset and the single largest contributing factor to his net worth of $300,000.
>> Is Gary Vee Worth Over $100 Million?
Pete Buttigieg Mayor
Pete Buttigieg's first foray into Indiana state politics came in 2010 when he became the Democratic candidate for the office of state treasurer.
Indiana is widely viewed as a Republican stronghold, so it's unsurprising that he lost that election after garnering only slightly more than 37% of the total vote.
A year later, though, when he campaigned to become South Bend's mayor, he won more than 70% of the vote.
As the mayor of a small city in America's Rust Belt, Buttigieg faced some specific challenges. South Bend had serious infrastructure and economic development issues to deal with that were related to its history as a Midwestern city whose previous economic health had relied upon the automobile industry.
Every year, the city's population dwindled, and its unemployment statistics were considerably higher than other U.S. cities of its size.
South Bend's unemployment is now half what it was when Pete Buttigieg first took office as mayor.
People are moving back into the city too. Buttigieg credits his administration's aggressive redevelopment programs for this turnaround.
One of the most significant achievements during his first term in office was the repurposing of an old Studebaker factory into a technology park.
Buttigieg's signature initiative, "1,000 Properties in 1,000 Days," aimed to repair or demolish vacant houses across South Bend that were in a significant state of disrepair.
Approximately 25% of South Bend's population is African American. Pete Buttigieg's relationship with his African American constituents has been slightly strained because one of his earliest acts as mayor was the dismissal of a popular African American police chief after the chief was alleged to have been illegally recording his officers' conversations without their consent.
Buttigieg has subsequently said he regrets dismissing the police chief.
Advertisement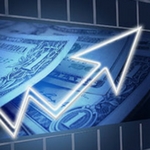 This has been one of the WORST years for stocks. But despite the awful trading conditions of the last eight months, I've delivered profit opportunities to my students like 22% on PBT after a week in the trade…And 31% on PEGA in only 8 days. I've JUST sent out a brand-new alert on a stock that's showing all the right signs of an impending breakout…

Click to Get the Trade and a Full Year of Stealth Trades for just $5 Today
Pete Buttigieg Political Views
Buttigieg's youth plays a large role in his political appeal.
In his late thirties, he is the youngest of the Democratic presidential contenders, so he's positioned to capitalize on millennial fatigue toward baby boomer elected officials.
His views are moderate, and he believes in compromise, which makes him popular with prospective voters who are weary with political polarization.
Buttigieg's credentials are also very solid, which reassures voters as well. He's a Harvard graduate, a Rhodes scholar, an Afghanistan war veteran and a person to whom religion is very meaningful.
Pete describes himself as a political centrist and a democratic capitalist.
He's a strong supporter of labor unions. He's spoken frequently about the effect that automation has had on manufacturing jobs and the need for public policies to mitigate the detrimental effects that face workers who lose their jobs to automation.
During his unsuccessful campaign to become Indiana's state treasurer, Pete Buttigieg founded an initiative called the Democratic Renaissance Project. It aims to bring fresher ideas into the political discourse that would motivate younger people to become Democrats.
Buttigieg is an abortion-rights advocate and supports the abolition of the death penalty.
He also supports a single-payer health care system, although he does not support "Medicare for All" as such.
He supports the decriminalization of drugs and is in favor of treatment rather than incarceration for those addicted to drugs. Buttigieg does, however, believe that the sale of drugs should remain illegal.
He supports the abolition of the Electoral College.
He also believes the U.S. Supreme Court needs complete restructuring and supports expanding the number of Supreme Court justices from nine to 15.
>> Tim Ferriss' Net Worth Is Surprising
Pete Buttigieg Books
In 2019, Buttigieg published his autobiography, entitled "Shortest Way Home: One Mayor's Challenge and a Model for America's Future."
Its publisher was the New York City-based trade book publisher Liveright, which is an imprint of W.W. Norton.
The book deals chiefly with the motives that underlay Buttigieg's decision to run for South Bend mayor and what Buttigieg thinks his main accomplishments in office have been.
While the Guardian, a leading U.K. newspaper, called the book the best political autobiography since Barack Obama's "Dreams from My Father," The New York Times was more measured in its praise. The paper stated that Buttigieg should have devoted more words to what it felt like to be young, gay and political.
>> How Much Does David Foster Make?
Pete Buttigieg Husband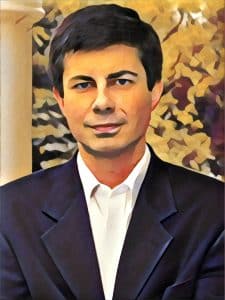 In 2015, Pete Buttigieg met a junior high school teacher named Chasten Glezman through a dating app called Hinge. On their first date, they bonded over a cholesterol-laden Midwestern delicacy called a Scotch egg.
In 2016, the couple moved in together, and Chasten began commuting to Chicago so that he could finish a master's degree in education.
In 2017, the couple became engaged, and in June 2018, the couple married. Chasten adopted his husband's surname.
Chasten Buttigieg teaches drama and humanities at a Montessori Academy in Mishawaka, Indiana. He has taken a leave of absence from his job to help his husband with the presidential campaign.
By all accounts, Chasten is extremely popular with his students and stays in touch with them through social media while on the campaign trail.
>> How Rich Is Jessica Simpson?
Advertisement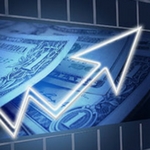 We have the world's leading artificial intelligence forecasting trends in the market. A strategy so precise it achieves a proven accuracy rate up to 87.4%. Check out the next 3 stocks this A.I. has on its radar for you in this free, live training.

Claim your seat now by clicking here.