Grocery stocks always seem like a safe bet. After all, gold and silver prices might fluctuate, but everyone needs groceries, right?
American households spend hundreds of dollars on groceries every month. That's more than on electronics or fashion. The average household in Dallas spends $286 a month on groceries, for example. In Seattle, the average household spends nearly $500.
So, you want to invest in grocery stocks? It could be a good decision. But which supermarket chain should you invest in? There's Walmart, the biggest of them all, of course. Then there are local supermarket chains and specialty stores that you probably haven't heard about.
What about C&S Wholesale Grocers? Sure, it's not a supermarket chain like Walmart (it's a wholesale company that distributes food products), but this company has a great reputation and attracts swarms of customers to its stores, such as its Piggly Wiggly grocery brand.
So is C&S a buy and a wise investment? What about grocery stocks as a whole? Let's begin by figuring out how C&S stands out from the pack.
C&S Wholesale Grocers
Snapshot View
C&S Wholesale Grocers is a wholesale grocery chain that specializes in produce, meat, dairy, beauty aids, and candy. Based in Keene, New Hampshire, this company employs around 17,000 people, and it dates back to 1918.
The wholesale grocery chain provides more than 140,000 items, including food and nonfood products, to around 6,500 companies. These products include tobacco, bakery items, and health products.
With locations in 16 states, C&S is one of the largest grocery wholesalers in the country. In fact, C&S is the 10th-largest privately-owned company in the US.
Known for centrally-located stores with lots of storage space, this company provides the products that many organizations need to survive. Some of the company's most famous customers include Safeway, Target, and Giant-Carlisle.
>> Best Online Penny Stock Brokers
Why Can't You Buy
C&S Wholesale Grocers Stock?
It sounds like C&S would make for a good investment opportunity. It has the reputation, size, and growth that all good businesses need to survive in a competitive industry like the grocery sector.
Unfortunately, though, C&S is not publicly traded. This means you can't purchase shares in this company in your E-Trade, or Schwab accounts.
This might come as a disappointment, but you can still invest in grocery stocks. There are many alternative options that could provide you with returns on your investment.
>> 3 Ways To Trade Most Volatile Stocks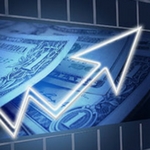 Here's something investment expert Nilus Mattive has never discussed publicly before...

He believes right now is the best time to consider putting some money into the cryptocurrency markets. Let him show you the seven big cryptos that could go to zero, as well as some of his favorite plays and strategies for 2023.

Watch this free video and see for yourself.
Alternatives To Buying
C&S Wholesale Grocers Stock
The most obvious alternative to C&S stocks is investing in another large wholesale grocery chain. Here are two that you know about:
Associated Wholesale Grocers
Associated Wholesale Grocers, or AWG, is a huge food wholesaler in the United States that provides independent supermarkets with the products they need.
With more than 3,500 locations in 35 states, AWG could be a worthwhile investment if you are looking for the best grocery stocks.
AWG sales run close to $10 billion but the company is a cooperative food wholesaler that is not publicly traded either.
Costco
Like C&S, Costco operates a wholesale grocery division in addition to big box goods and much more. Unlike C&S, Costco is publicly traded.
Costco stock has been on a tear since first going public. The market capitalization of the company is over $100 billion, sales have been consistently growing over the past decade, and its membership model has proven a huge success when it comes to customer loyalty.
M1 FINANCE SPOTLIGHT

InvestorMint Rating

4 out of 5 stars

FREE: No Broker Fees or Commissions
Expert Pies: Ready-made Portfolios
Investment Minimum: $100 (taxable accounts)

via M1 Finance secure site
Advertisement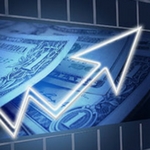 And Reuters magazine calls this type of trading "the new baby boomer hobby." An anonymous trader -- living at the base of the Smoky Mountains -- just released a free report revealing a step-by-step system to generating an extra $5,000 per month in income thanks to this trading strategy. The report is free until Sunday.

Click here for the FREE REPORT...
If you want to allocate money to the "big gorilla" of the industry, Costco is it. Sadly if you buy Costco shares in your Robinhood or M1 Finance accounts, you won't get much of a dividend – it's under 1%.
>> Best Penny Stocks To Buy Now
---
➤ Free Guide: 5 Ways To Automate Your Retirement
---
When To Buy
Grocery Company Stocks
Consumer demand for groceries is steady throughout the year so grocery company stocks revenues and profits are relatively stable throughout the year, though you will see dips often over summer months and spikes approaching holiday periods.
If you want to get ahead of the curve, you might want to purchase stocks prior to the run-up to the holiday season when many supermarkets and businesses fill up their warehouses and shelves to meet consumer demand.
However, like with any investment, it's important to do your research. Not all grocery stocks will provide you with a return, and you could even lose money if you make the wrong investment. For example, buying shares of grocery stocks after a seasonal run-up in price only to suffer a sharp correction when consumer demand plummets.
Consulting with a financial advisor might help. So too financial software from the likes of Personal Capital, Stash or Acorns. There are many products that offer these services.
STASH SPOTLIGHT

InvestorMint Rating

3.5 out of 5 stars

Fee: $1 per month for accounts up to $5,000
Fee: 0.25% annually for accounts of $5,000 and above
Investment Minimum: $5

via Stash secure site
Also, bear in mind that many different factors can make grocery stocks fluctuate. These include agricultural policies, commodity prices, weather conditions, government decisions, and trade tariffs.
The right grocery stocks could provide you with a significant passive income. If that's your focus, dividends should be a primary consideration.
If growth in share price is your number one financial goal then check out companies that still have lots of room to expand, like Beyond Meat.
How To Buy
C&S Wholesale Grocers Stock:
Takeaway
C&S is a large grocery wholesale chain that operates in 16 states.
With more than 100 years of experience, this company sells groceries and other items to commercial customers across the United States and is renowned for its Piggly Wiggly grocery brand. It seems, then, that C&S would make a great investment if grocery stocks interest you.
However, C&S is not a public company, so you can't purchase its shares. There are alternative options that you might want to explore, such as Costco – an industry leader.
You could invest in another company that provides a similar service or a small local food and grocery startup, including:
The choice is yours. Just make sure you research your investments and make the right financial decision.
>> When Should You Sell A Stock?
>> Best Online Brokers For Free Stock Trading
Advertisement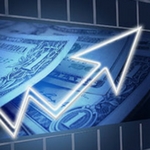 The next 10 minutes could change your life. We've recorded a special sit-down interview with a reclusive millionaire who details how he's closed out winning trade after winning trade throughout the volatility of 2022. In fact, he hasn't closed a single losing trade since 2016. Sounds impossible? It's not - and he'll prove it to you.

Click to see this exclusive sit-down interview