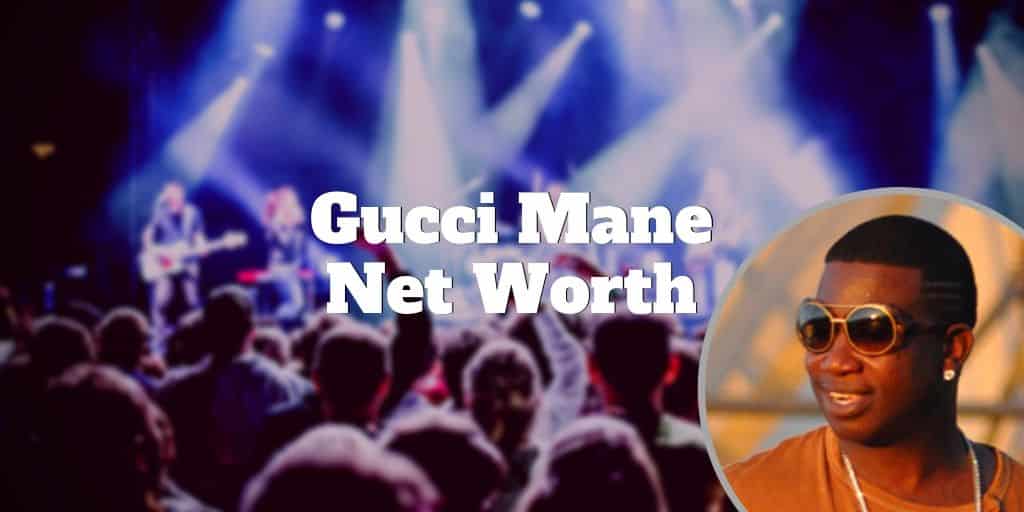 Inset Photo Credit: Jason Persse
Gucci Mane is an American Rapper and has an estimated net worth of $15 million.
Not only has he accumulated his vast wealth as a rapper, but Gucci Mane made his fortune as a hardworking producer too. He used his wits and creative way of rapping to create some very popular tracks in a very short period of time.
As the captain of the Migos (Migos is a rap group consisting of Quavo, Offset, Takeoff, and Offstack), he skyrocketed to fame and amassed an even greater fortune.
Gucci Mane Early Albums
Six albums have been released by Gucci Mane. The first album released to the public was entitled "Trap House" in 2005. Lil Scrappy and Jody Breeze featured on the album, which made it to the Top 20 of the Billboard R&B/Hip Hop albums.
"Hard to Kill" was released a year later. The hit single "Freaky Gurl" catapulted Gucci Mane to stardom when it was remixed by Ludacris and Lil' Kim.
Gucci Mane broke down the doors to collaborate with music royalty soon after when appearing in the Black Eyed Peas song "Boom Boom Pow." By 2009 he was signed to a Warner Brothers Records.
His second studio album was released soon afterwards: "The State vs Radric Davis." Singer, songwriter and dancer, Usher, featured on the single Spotlight.
His musical career was interrupted in 2010 when he was sent to jail.
Gucci Mane Arrests & Jail Time
Gucci Mane was committed to a psychiatric hospital in 2011 after his lawyers contended that he was not capable of "participating in the probation revocation hearing." This followed an arrest a year earlier for failing to drive on the right side of the road and damaging government property.
Subsequently he was arrested for battery and aggravated assault with a deadly weapon. More legal woes followed in 2011 when he was sent to jail for disorderly conduct and reckless conduct.
Just a couple of years later, Gucci Mane attacked a fan with a bottle and was yet again committed to a jail sentence. By the fall of 2013, Gucci Mane was arrested for having a hidden weapon and a marijuana infraction.
Although the severity of the charges could have quite possibly kept him behind bars for a couple of decades, he was released in 2016.
Gucci Mane Album
Releases From Prison
Despite his incarceration, Gucci Mane managed to release music during troubled times.
He released "Felix Brothers" in conjunction with PeeWee Longway and Young Dolph in 2014. The same year "Gucci vs Guwop" was released to critical acclaim.
Mixtapes called "Mr. Perfect" and "The Return of Mr. Perfect" followed shortly thereafter.
The following year, "1017 Mafia: Incarcerated", was released along with "Views from Zone 6" and "Breakfast, Lunch, and Dinner."
By 2016, Gucci Mane was released from prison and immediately dropped the single "First Day Out Tha Feds."
---
➤ Free Guide: 5 Ways To Automate Your Retirement
---
Gucci Mane Music Post Prison
| | |
| --- | --- |
| Year | Music |
| July 2016 | Everybody Looking |
| Sep 2016 | Black Beatles (collaboration) |
| Oct 2016 | Woptober |
| Dec 2016 | The Return of East Atlanta Santa |
| May 2017 | Droptopwop |
| Aug 2017 | Mr. Davis |
| Oct 2017 | El Gato: The Human Glacier |
By 2019, Gucci Mane was back on top at Coachella with a group featuring Smokepurpp and Lil Pump.
Beyond Gucci Mane Music
Beyond his musical career, Gucci Mane has featured as an actor in the movie Birds of a Feather.
Following his stint in prison, he wrote a bestselling book about his life titled "The Autobiography of Gucci Mane."
The Delantic clothing line is another venture in which he's reported to be involved. As an aside, Delantic is Gucci's middle name. His real name is Radric Delantic Davis.
Gucci Mane Wife and Kids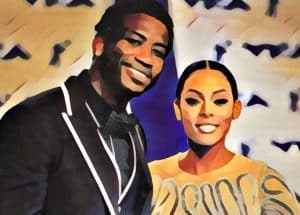 Unsurprisingly as a savvy entrepreneur, Gucci figured out how to turn what is an expense to most people into a revenue-generating event – his wedding.
BET  produced a TV series called "The Mane Event" which starred the rapper and his bride-to-be, Keyshia Ka'oir, who owns a cosmetics line and eponymous fitness product too.
He also has a son who was born a decade prior to his wedding, though he admitted that he had not known about him until a year before he got married.
Build A Gucci Mane Net Worth
Gucci Mane's rose to fame by introducing trap music to mainstream audiences and partnering with some of music's most famous celebrities, including Usher, during collaborations, albums, and mixtapes.
He's been a controversial rapper who has had numerous run-ins with the law that included prison time. Nevertheless, he's built an enormous fortune and you might be wondering how you too can get rich.
To build a Gucci Mane net worth, you don't have to be a musical innovator. While it might be a struggle to build wealth in the tens of millions like Radric Delantic Davis, you can follow a wealth growth plan by consistently allocating savings to investments.
From real estate to the stock market, the array of top notch products is almost endless these days. Want to get on the property ladder without rolling up your sleeves and managing leaky toilets, Fundrise might be right for you.
Prefer to invest in the best companies in America and around the world? Ellevest is a robo-advisor that will manage your money according to Nobel-prize winning principles of diversification.
Follow news on the Gucci Mane Twitter account and updates on his Gucci Mane Instagram account.