Let's be honest, jobs suck from time to time. Some days you wish you could just shut off the alarm clock once and for all. Instead of rolling out of bed on dreary mornings and stumbling into work, wouldn't life be sweeter if you could count on smart passive income streams to pay your bills.
If you are like most people, you exchange hours of your life that you can never get back for income to pay your bills. But how do you make that same money without lifting a finger? How do you become the yacht owner kicking back with their feet up while someone else slaves away from 9 to 5?
Smart passive income streams are the key to greater wealth and, these days, plenty of ways to make money online and offline exist without being chained to an office desk.
Read on to view 7 of the best passive income opportunities…
Passive Income Stream #1:
Automate Your Investments
Most people have just one way to make money: work. But when you toil for money, you limit the amount you can make because there are only so many hours in day. Even if you work three jobs and barely sleep, your total income is capped to a fixed level.
Rich folks make more money than the average Joe or Jane Bloggs because they don't exchange their hours for dollars. Instead, they make investments that yield income passively.
By investing in publicly traded companies, like Facebook or Alphabet, rich people harness the efforts of thousands of employees. And as these companies grow, investors make money without shedding a drop of sweat or writing a single line of code.
But how do you find the best companies to invest in? Unless you are a professional investor, it is nearly impossible to beat the market, so your best bet is to automate your investments.
To earn passive income from investing, check out the top robo-advisors like Betterment, Personal Capital, and Ellevest. Each of these robo-advisors will create a diversified portfolio for you that matches your risk tolerance and financial goals.
If income is your priority, you may find more bonds than stocks in your portfolio. These bonds and any dividend-paying stocks can generate the passive income you need to pay your bills, and perhaps even one day retire.
#2: Invest With
Real Estate Crowdfunding Sites
Not long ago, the best ways to make money in real estate included buying residential or commercial real estate.
Residential real estate investing used to be a tough slog. You had to find the property, get a loan from a bank, refurbish it, and rent it. Then you were responsible for all the maintenance when things went wrong and you had to manage pushy tenants too.
Or you needed deep pockets to buy commercial real estate and take on even more risk by putting a lot of your eggs into a single basket.
But these days, you can invest in property using the best real estate crowdfunding sites.
For as little as $500, you can gain exposure to residential or commercial real estate, and avoid all the manual slog of renovating a place.
Depending on which type of property investing takes your fancy, an online real estate crowdfunding platform most likely exists to help you create passive income.
Here are just a few of the top crowdfunding real estate sites: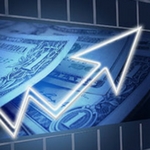 Discover the top 3 hidden AI stocks that could hand you profits of 874% of more!

ChatGPT is the fastest growing app EVER – hitting 100 million users!

Jeff Bezos… Bill Gates… and Elon Musk are betting billions on this "game changing" technology. And you can get in on the ground floor.

Click here to download it for free – with no strings attached.
#3: Earn Passive Income From
Peer-to-Peer Lending
Have you ever wanted to be the bank earning money from loan repayments instead of paying off pesky loan balances each month?
If so, peer-to-peer lending might be the closest thing to actually being a bank because you can loan money to others and earn passive income when they pay you back.
Peer-to-peer lending is one of the best ways to make passive income but how do you know which borrowers are creditworthy and will pay you back?
As it turns out, marketplace platforms like Prosper rank borrowers by risk level. The more risky the borrower, the higher the interest rate you will earn, but commensurately the higher the chances of loan default.
If you are a nervous nelly, you can choose the most creditworthy borrowers and earn more modest returns.
Either way, peer-to-peer lending offers a source of passive income that is hard to match.
---
➤ Free Guide: 5 Ways To Automate Your Retirement
---
#4: Make Passive Income From
Dividend-Paying Stocks
Here is a startling fact: During most of the last century, 95% of the total stock market returns were due to dividend reinvestments.
According to Professor Jeremy Siegel of the Wharton School of the University of Pennsylvania, who conducted the study, dividends as opposed to capital gains are the key to stock market riches over the long-term.
Sure, it's easy to be tempted by a quick buck when you see stocks like Amazon soar in bull markets, but a smart passive income stream is created by selecting a diversified group of dividend-paying stock like Ventas instead.
On any given year, high-flying stocks like Amazon or Twitter may enjoy eye-wateringly high returns but over a long timespan, the returns from dividend-paying stocks usually win out.
#5: Generate Passive Income
From Home
Got a spare bedroom in your home or apartment that is gathering dust?
If you are trying to figure out how to make passive income, your home may be an untapped goldmine.
Airbnb is tailor made for people looking to pocket extra income from renting out a bedroom or home to others.
You don't have to own an investment property to make money with Airbnb. Although some Airbnb renters will want the privacy of their own home, others will be perfectly happy to simply rent a room and share your kitchen and dining areas.
In some high-priced cities, like New York and San Francisco, renting out a room or home on Airbnb can add up to thousands of dollars in extra income each month.
If the idea of renting out your place to a complete stranger doesn't appeal to you, the good news is renters are rated on Airbnb, so you can see which ones have a good reputation before you open your doors.
Advertisement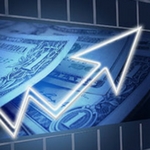 We have the world's leading artificial intelligence forecasting trends in the market. A strategy so precise it achieves a proven accuracy rate up to 87.4%. Check out the next 3 stocks this A.I. has on its radar for you in this free, live training.

Claim your seat now by clicking here.
#6: Passive Income Opportunity:
Refer Your Friends
Got a lot of friends who would like to save money? If so, then referral marketing may be an easy way to earn extra bucks each month.
Lots of companies grow through word of mouth referrals. And to give you an extra nudge to tell your friends, many pay you a referral fee when your friend signs up too. Not only do you get paid, but your friend also enjoys a discount.
Uber is probably the best known company to adopt this growth strategy but it is by no means alone. For example, when you download the Personal Capital app and log in you will see a Refer a Friend button on the home screen.
In some big cities like San Francisco where tons of ambitious companies are looking to grow fast and willing to pay a premium to do so, you can potentially earn hundreds or even thousands of dollars extra each month from referrals.
#7: Make Money From Content
You've got skills and knowledge that other people need. And all that information in your head can make money, but how?
One powerful passive income opportunity is to write a book that keeps on selling long after you polished off the last paragraph.
On Amazon, you can self-publish a book and earn an income any time someone buys it.
If you target a popular area like health, it may be difficult to stand out from the crowd but if your expertise is in a niche category you may be able to earn a pretty penny.
Another way to create content that sells is to start a podcast. It wasn't long ago that you would have needed to be a radio host to be heard by the world, but these days all you need is a microphone and a computer.
Or if you like being in front of the camera, YouTube is another channel that pays content producers a passive income stream when viewers spend a certain amount of time watching videos.
Keep in mind that when you publish videos on YouTube or start a podcast, it is hard to build up an audience overnight but consistent content production can lead to a loyal following that pays you handsomely. In fact, some of the top podcasts earn tens of thousands of dollars per episode for their hosts!
Do you have other ideas how to make passive income? What are the best passive income sources you've come across? We would love to hear from you.
Advertisement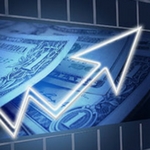 The early bird gets the worm and the options trader who waits until 9:30EST can win big! Hi, I'm Dave Aquino and if you're new to options trading, my e-book "How To Master the Retirement Trade" will show you exactly how to take advantage of this early morning, profitable, but often overlooked window of trading time.

Download your copy today and let's get started!