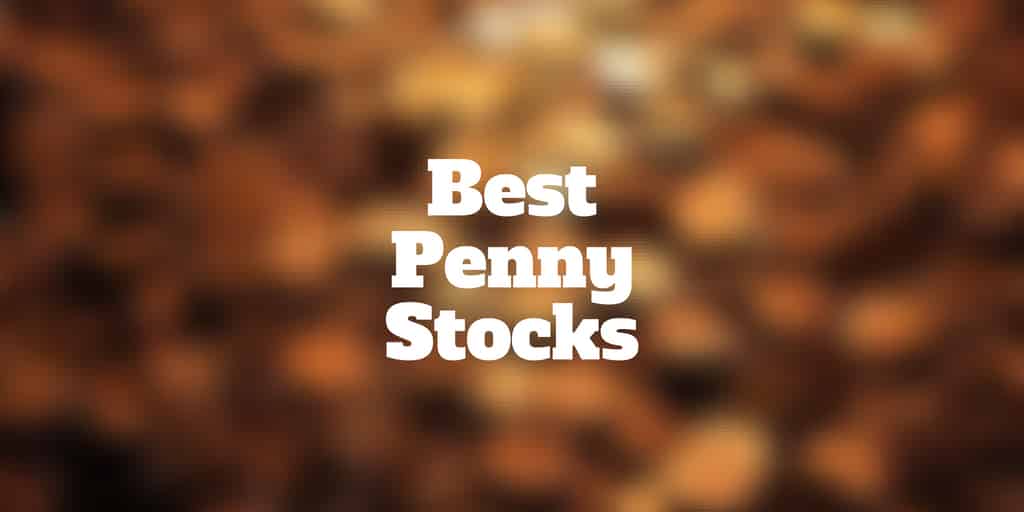 The best penny stocks to buy now have significant upside potential and limited downside risk.
Generally, stocks in new industries like the growing cannabis, marijuana, blockchain, or cryptocurrency industries are popular penny stock candidates.
But big name companies like Groupon qualify as penny stocks too – if you define penny stocks as trading below $5, which is the definition applied by the SEC.
Lots of pharmaceutical and healthcare stocks tend to fall into this category too because one FDA drug approval can catapult a share price to the moon.
So let's get right to it, what are the hot penny stocks to buy?
Top Penny Stocks:
Smart & Final Stores [SFS)
Smart & Final Stores is a food retailer that operates warehouse-style grocery stores.
In California, Nevada, and Arizona, it operates under the Smart & Final brand while in Idaho, Montana, Utah, Oregon, and Washington, it best known as Cash & Carry Smart Foodservice.
Shoppers can buy produce, deli meats, dairy and cheeses, as well as restaurant equipment and janitorial supplies among the long list of products.
Smart & Final Stores operates white-label brands too, including:
Montecito
Iris
Ambiance
Sun Harvest
Simply Value
First Street
When you think of a penny stock, you probably imagine a company that will shoot to the stars or crash and burn. What sets Smart & Final Stores apart is it is a low-priced penny stock with big upside potential yet has been around since 1871.
The company operates 323 stores and earns an ISS Governance QualityScore of 9, suggesting that it is well run at the executive level.
Hot Penny Stocks:
Groupon [GRPN]
Groupon is well-known to most consumers as the first deal site to break through to the masses.
It operates an online marketplace connecting consumers to local businesses. Shoppers enjoy lower prices thanks to coupons and discounted deals while businesses attract new customers.
Whether you looking for deals at events, spa services, health care, food and drinks, electronics, sporting goods, jewelry, toys, or apparel, Groupon is the place to go.
Groupon has received criticism from businesses who often sell vast quantities of goods at rock bottom prices but fail to win the repeat customers needed to earn an overall profit.
Nevertheless, local businesses who need customers in a hurry have few better sales channels to turn to than Groupon.
And the numbers speak for themselves. Groupon may be a hot penny stock but it's still a multi-billion dollar company that earns billions of dollars in revenue.
Top Gold Penny Stocks:
Kinross Gold [KGC]
For gold bugs hunting for penny gold stocks, Kinross Gold Corporation hits the mark.
Kinross Gold explores, extracts, acquires, and processes ore containing gold. It also reclaims gold mining properties and produces as well as sells silver.
When you are investing in penny stocks, it is always a good idea to lower risk wherever possible and one way to do that is to select companies that have survived economic booms and busts.
Kinross is among the list of penny stocks that falls into that "longevity" category because it was founded in 1972.
Another plus for Kinross is that it has operations in the United States, Canada, Brazil, Russia, Chile, Ghana, and Mauritania.
---
➤ Free Guide: 5 Ways To Automate Your Retirement
---
Penny Stocks With Dividends:
Global Self Storage [SELF]
Dividend paying penny stocks aren't exactly a dime a dozen because companies with low share prices often are at an early stage in their life-cycle and reinvest to spur future growth.
For investors seeking one of the cheapest penny stocks that still pays out a handsome dividend, Global Self Storage is hard to beat.
The reason the dividend is so generous is because the company operates as a REIT, which is self-administered and self-managed.
It owns, operates, acquires, and develops self-storage facilities in the Illinois, Indiana, Connecticut, Ohio, Pennsylvania, New York, and South Carolina.
Residential and commercial customers can easily access and secure storage space while shareholders can enjoy a dividend that pays an order of magnitude more than a bank savings account.
Biotech Penny Stocks:
Caladrius Biosciences [CLBS]
Biotech penny stocks and pharmaceutical stocks are among the most popular and the most volatile.
Caladrius Biosciences is a biopharmaceutical stock that concentrates on stem cell therapy and regenerative medicine.
It used to be known as the Corniche Group and was originally founded in 1980. These days, the company focuses on cardiovascular disease, cancer therapies, and diabetes therapies.
It may very well be a high flier but it's so small that it's probably only a fit for speculative traders.
Another clinical-stage biotech penny stock is Asteria Biotherapeutics, which develops cell-based therapeutics to treat neurological conditions.
The Fremont, California-based company also develops treatments for spinal cord injuries, lung cancer, and cancer immunotherapy.
NASDAQ Penny Stocks:
TravelCenters of America [TA]
TravelCenters of America operates convenience stores and travel centers across the United States.
At travel centers, it sells gasoline and diesel fuel in addition to truck repair and maintenance services plus quick service restaurants and full service restaurants.
It operates multiple brand names, including Petro Shopping Centers, Petro Brand, and TravelCenters of America TA.
At convenience stores, it sells coffee, groceries, fresh foods, and non-fuel products and services.
Customers include truck drivers and trucking fleets as well as highway motorists and casual diners.
With hundreds of convenience stores, the Ohio based company has longevity on its side having got its start in 1992.
Penny Stocks For Dummies
Purchasing good penny stocks is no mean feat. Unlike companies that feature in the S&P 500 or Dow Jones Industrial Average, penny stock companies are notoriously volatile and unpredictable.
Often these companies have unproven business models and so share prices can be wild.
To move the odds of success in your favor, consider companies that have weathered economic storms over many decades and have growing revenues and profits.
If you want to pick a biotech penny stock, brace yourself for a rollercoaster ride that may end up feeling like a lottery victory or a punch in the gut!
Another key factor to pay attention to when trading all penny stocks is liquidity, meaning how easily can you enter and exit your position.
Top brokers like thinkorswim or tastyworks are specialists in order execution so they are ideal when you want to increase your confidence transacting.
Investing In Penny Stocks Tips
Traders looking for penny stocks are usually trying to make a lot of money so these tips are designed to keep you safe from some of the pitfalls.
First, avoid pump and dump promotions whereby a stock price is bid up with a view to attracting a lot of retail trader interest and then, at the top, the promoter sells large quantities of stock, which drives the stock lower.
In the process, the promoter makes a fortune but at the expense of the retail trader who gets duped.
Stocks with very little trading volume and low liquidity levels are ripe for manipulation so you will need to develop an eagle-eye for strange price movements.
Ideally, stick with penny stocks trading on the NASDAQ versus those trading on the pink sheets or over-the-counter market, which is subject to lower regulatory standards.
If you are not sure about whether penny stocks are right for you, consider these stocks to buy now.
>> Discover The Best Value Stocks
>> Find Out How To Invest Money Wisely
>> Which Brokers Are Best For Free Online Stock Trading?