InvestorMint provides personal finance tools and insights to better inform your financial decisions. Our research is comprehensive, independent and well researched so you can have greater confidence in your financial choices.
ETrade first became famous as much for its funny baby commercials as its top notch trading platform. Serious traders will find ETrade's advertising and marketing prowess is backed up by an impressive trading platform chock-full of cutting-edge stock screeners, excellent customer support, live market commentary, and advanced order execution capabilities.
Beginner traders as well as less activ
e traders will also find a home at ETrade, which has a reasonable commission structure relative to its competitors and about 2,500 no-transaction-fee (NTF) mutual funds.
ETrade Spotlight
ETRADE SPOTLIGHT

InvestorMint Rating

4.5 out of 5 stars

Promo: 60 days of commission-free trades with $10,000+ deposit
Pricing: $6.95 per trade
Easy navigation, extensive screening tools, and excellent customer support
Minimum Initial Account Balance: $500
ETrade Customers
ETrade trading platform serves a broad range of customers from frequent traders to buy-and-hold investors.
ETrade serves beginner traders, active traders, buy-and-hold investors and experienced traders equally well.
While its research and advanced charting capabilities don't compare as well to Thinkorswim, ETrade still offers a combination of no-transaction-fee mutual funds, a broad range of no-commission ETFs, fast and accurate order execution, low account minimums, and excellent customer support to sufficiently please most customers.
ETrade trading platform is best for traders who are:
Equities traders
Options traders
Futures traders
ETF traders
Mutual fund investors
Bond investors
Self-directed
Active traders
Buy-and-hold investors
For regular traders, ETrade offers a web platform with free real-time data and quotes, stock screeners, research and market commentary.
For active traders with 30 stock or option trades quarterly or an account balance of $250,000, ETrade Pro offers advanced capabilities, including ideation tools, similar to what's available freely at thinkorswim.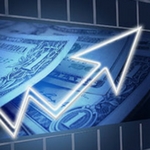 The next 10 minutes could change your life. We've recorded a special sit-down interview with a reclusive millionaire who details how he's closed out winning trade after winning trade throughout the volatility of 2022. In fact, he hasn't closed a single losing trade since 2016. Sounds impossible? It's not - and he'll prove it to you.

Click to see this exclusive sit-down interview
ETrade Promo Deal
ETrade promotional offering for new accounts is:
Get up to $600 plus 60 days of commission-free stocks and options trades
---
➤ Free Guide: 5 Ways To Automate Your Retirement
---
ETrade Pros and Cons
ETrade provides an extensive list of no-transaction-fee mutual funds and no-commission exchange-traded funds for investors as well as customizable charting and ideation tools for active traders.
| | |
| --- | --- |
| ETrade Pros | ETrade Cons |
| ✅ Caters to Active Traders and Regular Investors: ETrade Pro serves active traders (30 stock or options trades per quarter or $250,000 account balance) with customizable charts and advanced back-testing capabilities. ETrade's standard web platform provides free streaming market data, watchlists, research, and stock screeners to regular investors. | ❌ Higher Commissions: Although ETrade offers 2,500+ no-transaction-fee mutual funds and 100+ no-commission ETFs, its pricing of $6.95 for regular stock trades and $6.95 plus $0.75 per contract for options trades is pricier than many competitors. Active traders do benefit from lower rates but these are still higher than peers, such as TastyWorks. |
| ✅ Mobile Trading App: ETrade has an excellent mobile trading app, perhaps the best in the industry, for both iPhone and Android operating systems capable of easily executing trade orders and screening stocks, options and ETFs. | ❌ Limited Access to Advanced Tools: Competitors like thinkorswim provide advanced idea-generating tools freely to customers but ETrade creates a high hurdle to provide similar access to its suite of advanced tools ($250,000 account balance or 30 stock/options trades per quarter). |
| ✅ Customer Support: Beginner traders will find ETrade's 24/7 phone support exemplary. Email, Live Chat and a wide breadth of educational resources support traders in learning about portfolio management and retirement selections. ETrade also has branch locations that allow customers visit to meet with support staff. | |
| ✅ ETrade Robo Advisor: ETrade has launched its own robo-advisor to compete with Personal Capital and Betterment, called ETrade Adaptive Portfolio. Like other robo-advisors, it manages the portfolio for you, adjusting asset allocations dynamically without any manual involvement. | |
| ✅ All-Round Broker: ETrade is not directed at just experienced traders but those looking for a full-service offering too. It has an advanced retirement center, extensive education, and an easy-to-use platform. | |
ETrade Securities
ETrade facilitates the following securities trading:
Stocks
Options
Futures
Bonds
ETFs
Mutual Funds
Advertisement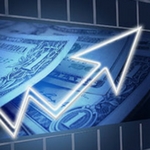 The early bird gets the worm and the options trader who waits until 9:30EST can win big! Hi, I'm Dave Aquino and if you're new to options trading, my e-book "How To Master the Retirement Trade" will show you exactly how to take advantage of this early morning, profitable, but often overlooked window of trading time.

Download your copy today and let's get started!
ETrade Fees
ETrade has fair though not industry-best commission rates and fee structures. ETrade does reward active traders with volume discounts.
Security
Fees
Stocks, Options & ETFs
$6.95 Standard Rate
Options
$6.95 plus $0.75 per contract
Futures
$1.50 per contract per side + fees
Mutual Funds
2,500 no-transaction-fee funds;
8,000+ available
Margin rate range
6.00%-9.50%
Bonds
$0 US Treasury Auction
Broker-assisted trades
$25 (+$10 per futures contract)
Account Balance Minimum
$500 regular account
$0 IRA account
IRA Premature Distributions
$25
ETrade Platform Features
Type
Capability
Desktop
YES
Mobile
YES
Customer support
Email Support
Live Chat
Phone Support 24/7
Real-time quotes
FREE
Research
FREE
Chart Tools
FREE
Commission-free ETFs
100+
No-transaction-fee Mutual Funds
2,500+
(8,000 available)
ETrade Summary
For traders on-the-go, ETrade provides the standout mobile trading app in the industry. As an all-round platform capable of serving long-term oriented investors, active traders, beginners and experienced traders, ETrade excels relative to its peers.
Although it's Pro features are out of reach for many customers, who may prefer thinkorswim or tastyworks, for similar features, ETrade still stands out from the crowd with top notch customer support, good research, a large range of no-transaction-fee mutual funds, and reasonable commissions.
Advertisement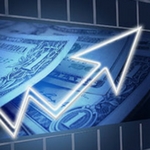 Biden's disturbing new government program may be worse than Obama's. You are at risk for having your bank account frozen. A former bank regulator is blowing the whistle on Biden's frightening plan to take over your money.

Discover the immediate steps you need to take now.