Nursing is a demanding profession, where the typical 9 to 5 work schedule is rarely the norm.
Emergencies don't politely knock on the door, so nurses are always "on call" and have to spend a significant amount of time in hospitals and clinics, even beyond their work schedule or hours.
Those long shift hours and irregular schedules make earning some extra money on the side a tad difficult.
Nevertheless, it is important that nurses pay as much attention to their own financial health as they do to the physical health of the patients they attend.
As a carer, you might be wondering what are the possible ways to make extra money online as a nurse in spite of your hectic and often erratic schedule?
Here are some fast and simple ways to get started…
[#7] Create A Health Course On Udemy
The good news is that if you are a nurse and are looking for ways to earn some extra cash on the side, it is not all that difficult.
Whether you need those extra dollars to clear your student loan or some other debts, we can guide you through a few easy online money-making opportunities.
Here are some of the top online ways for nurses to make decent money in their spare time.
UDEMY SPOTLIGHT

InvestorMint Rating

4 out of 5 stars

Thousands of Free Courses
Lifetime Access To Many Courses
30-day Money Back Guarantee

via Udemy secure site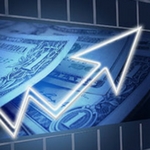 Biden's not holding back... He's warned you that he plans to raise: Income taxes, death taxes, capital gains taxes & corporate taxes. Some or all of which WILL affect you or your family in one way or another... But it's not too late... yet.

Thousands of Americans are getting their FREE IRS LOOPHOLE KIT to discover the secret to protecting your retirement savings from Biden, and inflation...

CLICK HERE to request a FREE Copy of the Guide To IRS Loopholes For Your IRA/401(k)
You can use your experience as a nurse to create an online health business to earn extra cash online. Some of the important things you need to keep in mind to create a successful online course are:
Identify your niche where you can help others and make some money as well.
Spend some time profiling your target audience so they convert into paying customers.
Become a subject matter expert in the niche you wish to teach. You need to possess excellent knowledge of the subject to create course content that will help establish your authority and build a loyal audience for you. Hint: set up a nursing blog!
Develop digital products and services that are in demand and relevant to the healthcare industry.
Content that is desirable and in sync with the needs of your target audience will win you enrollments and add to your bank balance.
Be seen and heard on prominent social media platforms to convert leads. This is the age of social media.
Top bloggers add to their followings by establishing a strong presence on the leading platforms like Facebook, Twitter, Pinterest and Instagram to build a strong following and a loyal community.
Once you're set to go with content, publish on Udemy where an audience already exists and you can capture a percent of every sale!
>> Check Out This Udemy Review
[#6] Invest Your Savings → Roboadvisor
BETTERMENT SPOTLIGHT

InvestorMint Rating

5 out of 5 stars

Promo: Up to 1 Year Free Management
Management Fee: 0.25% – 0.40%
Account Minimum (Betterment Digital): $0
Account Minimum (Betterment Premium): $100,000

via Betterment secure site
Advertisement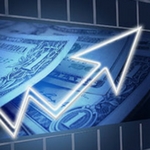 Official tax return reveals how one trader nabbed annual gains of 228%, 309% and 339%. His tax return was released online, exposing this simple trading technique used to pocket nearly half a million in profits.

Click here to see the official tax return before it is deleted...
Nursing is a rewarding career option with a decent salary. However, earning extra on the side and investing that money to secure your financial future is always a prudent thing to do.
As a nurse, you can potentially increase your financial stability by:
Having an emergency savings account and build long-term savings for rainy days and your retirement.
Being wise in identifying your investment opportunities.
Credit card debt and student loan debt are major impediments to financial independence and a happy life. Ensure you eliminate your debt as soon as possible.
A good way of ensuring financial stability is to work with a skilled financial planner.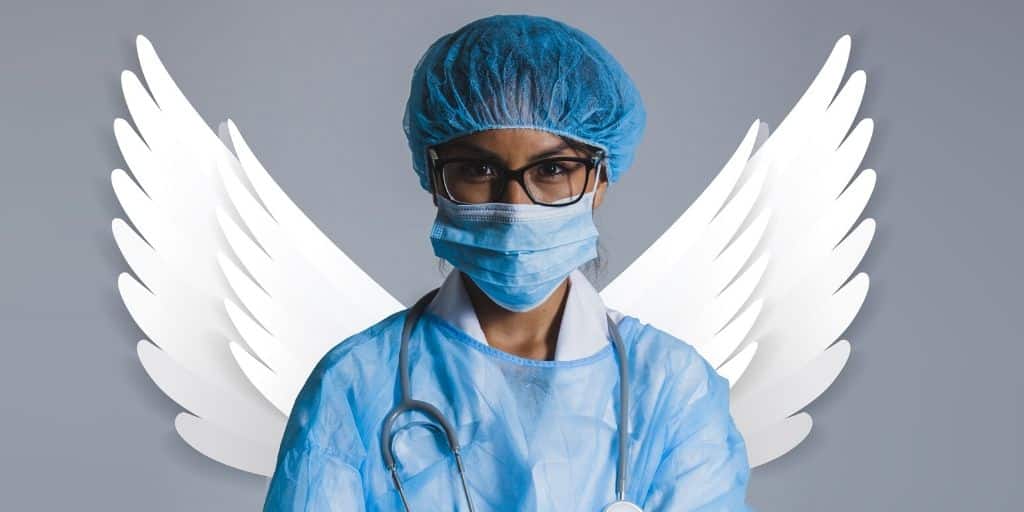 It is of paramount importance for nurses to put themselves in a position where they can get their money to work as hard as they do.
The best way to go about the business is to make a proper assessment of your current financial condition. It means knowing how much savings you have, debts you owe and credit score among other things.
Once you are aware of where you financially stand, identify your financial goals and then make a well-thought out plan to achieve them.
Or you can simply choose a robo-advisor like Betterment, who will do all the hard work of deciding how best to invest your money for you.
>> Investormint's Betterment Review 
Advertisement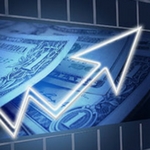 This list ranks the top optionable stocks daily based on trend, volume, price and our proprietary algorithm. FREE bonus: a strategy for generating income in 8 minutes per day.

View this list for FREE now!
[#5] Save Money Automatically Using Investment Apps
Nurses have quite a few options at hand when it comes to investing their money.
Financial experts strongly suggest that nurses should contribute to a retirement plan such as a 401k or IRA.
Apart from helping you save on your taxes; you also get a steady payout when you retire.
ACORNS SPOTLIGHT

InvestorMint Rating

4.5 out of 5 stars

Management Fee (up to first $5,000): $1 monthly
Management Fee (above $5,000): 0.25%
Acorns Deal: Free to college students for up to 4 years

via Acorns secure site
Advertisement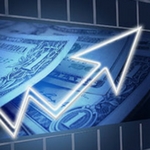 The Federal Reserve has a disturbing plan that is getting ready to roll out as soon as May. This is a lot more than printing trillions of dollars or manipulating interest rates. It's about every checking account, every purchase and every money transfer in America — including yours and mine. 

Click here to discover how to protect your money
Additionally, there are few highly useful budgeting and investment apps such as Acorns which allows you to invest your "spare change."
Another popular one is Robinhood, which enables you to invest in stocks, mutual funds, ETFs, bonds, and cryptocurrency without charging a commission.
Also, experts recommend that you save at least 10% of your income in a separate savings account at a separate bank.
Don't dip into your savings unless there is an emergency. This emergency fund can help you out during times of financial crisis.
Financial planning are worth striving for, but you should understand that investing in yourself generally has the best payout.
What you achieve through personal care, education, or health is something that pays lifelong dividends.
>> $0 Commission Trading at Robinhood
---
➤ Free Guide: 5 Ways To Automate Your Retirement
---
[#4] Start a Nursing Blog
Do you have a passion for writing? Do you have a specialty? If so, you can try your hand at healthcare writing or blogging and make a few dollars in the process.
Freelance writing allows you to bring in some extra income without you having to leave the comfort of your own home. 
You can choose your own working hours and decide your own writing charges. There are platforms like Upwork and Fiverr where you can upload your profile and land writing gigs.
There are basically two ways you can put your nursing knowledge and writing skills to good use. You can either write for different organizations or you can start your own blog.
There are many organizations which seek the services of healthcare writers to write:
Blogs
Journals
Website content
Patient-focused education articles and courses
Curriculum
The market for such write-ups, blogs and courses is huge. There are thousands of people interested in topics related to health and well-being.
Giving medical advice to any individual without knowing their circumstances is not recommended and should be avoided, but as a nurse you possess the knowledge, skills and expertise to educate your readers generally on particular topics or specialties.
>> Organic Tampons? Lola Made It A Thing
How To Make Money With A Nursing Blog
On the one hand, you could write a quality nursing blog, optimize it and then generate good traffic to your site which will in turn lead to ad revenue.
There are bloggers who earn a tremendous amount of money by writing relevant content that readers find interesting and informative.
If your blog brings in a lot of readers, you could earn money through affiliate marketing, pay-per-click ads, or start selling your products on the website.
Alternatively, you could write a blog about different companies and products that they manufacture or sell such as stethoscopes, watches, essential oils, workout CDs, exercise equipment, and much more.
Just ensure that you give honest reviews about the products and let your audience know that you are being paid for your reviews.
Stick to your area of specialty, be honest about the products and you are sure to build a strong social following and a passive income stream.
>> Improve Your Health With Artificial Intelligence
Advertisement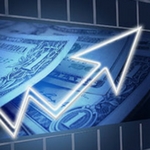 During and after the Great Financial Crisis of 2008, 485 U.S. banks went under. Here at Weiss Ratings, we warned about 484 — an accuracy rate of 99.8%. Now, we have a new warning. But this time, it's not just about a few hundred banks … it's about nearly every single bank in America …

Get all the details here
[#3] Build A Healthcare App
Healthcare apps have massively grown in popularity in recent years. It should come as no surprise given that healthcare apps have made peoples' lives better.
From monitoring your health to providing important healthcare information and from diagnosis to helping patients with appointments, medical apps allow people to have the best medical care at their fingertips.
This year will definitely go into the annals of history as the year of the coronavirus pandemic. The contagion has made a huge mark not only in our lives, but also has made a deep splash when it comes to health apps.
As doctors and patients look for new ways to connect from a distance, apps that deal with telemedicine, AI, and remote patient monitoring (RPM) will continue to dominate the space.
And if we look at the healthcare apps today, we see three types of apps basically catering to three audiences: patients, medical personnel, and healthcare administration.
As a nurse, you may be probably interested in developing a health app for patients including:
Fitness and wellness
Telehealth
Women's health
Self-diagnosing
Habit tracking
Mental health
IoT medical products
Fitness and wellness
Social networking
Glucose tracking
A healthcare app that is simple and easy to use and helps people keep a close tab on their health has a good shot at success.
Develop an app that can teach people how to manage their symptoms and see what's working.
It should allow them to conveniently interact with others and get support from other users.
>> How Much Do Doctors Make A Year?
[#2] Become a Council Member at Gerson Lehrman Group
Gerson Lehrman Group (GLG) Consultations connects its clients with expert consultants in a specific topic, business or industry. GLG works with more than 700,000 professionals across industries, roles, and geographies.
As a professionally qualified nurse, you could possibly put your knowledge, expertise and insights to good use by becoming a council member at GLG.
Create a profile by visiting its website and start sharing your knowledge about health and fitness, use of medical devices, medical products, clinical practice procedures, and medications among other related things.
Alternatively, offer your services as a health coach and aid your clients in leading a healthy lifestyle through management and guidance.
You can contribute to the overall well-being of your clients by offering them advice about proper nutrition and exercising, as well as dieting properly.
You can also serve as a first aid course instructor where you would be required to offer knowledge about treating wounds, performing CPR or taking care of people during medical emergencies.
Another option is to offer your services as a medical transcriptionist whereby you convert medical audio files from doctors and other specialists into written documents.
The gist is that GLG is a unique platform that can bring you additional income by connecting you with people who require your services for advanced care.
[#1] Advise Healthcare Startups Using Domain Expertise
The skills you have accumulated over the years as a nurse can help you act as a link between health systems and entrepreneurs in health care.
All of the years of managing communication between physicians and family, quality assurance, critical thinking, time management, performance improvement, multitasking in a challenging environment, customer service and learning how to coordinate care, are the skills valued in management settings.
Nurses possess much needed tools and have the resources to accelerate their careers as well as to bridge that gap between healthcare and the communities they serve by advising healthcare startups.
Nurses can work with entrepreneurs to first identify the problem and then devise solutions that will address that problem in the market.
With your nursing background, and a solid team of other knowledgeable people around, you can offer consulting services that can help a healthcare startup to effectively take care of the unmet needs of the market.
>> How Much Does A Root Canal Cost?
Ways to Make Extra Money Online as a Nurse
Nurses are often caught up in the grueling demands of their profession and miss out on time with their families. They struggle to maintain work-life balance.
Under such circumstances, it can be incredibly tough to strengthen their financial positions by earning extra money through side jobs.
However, nurses can find lots of ways to earn extra money to pay nagging bills. Where there is a will, there is a way, and even with their demanding and unpredictable schedules, nurses can take advantage of numerous money-making gigs that are available.
Whether it is freelance writing, advising healthcare startups, offering consultations or developing their own healthcare apps, nurses can bring positive changes to their finances as well as their lives.
Along with extra income, it is also important to develop money management skills. You need to make your hard-earned money work for you to secure your present as well as your future.
>> How To Make Money As A Model
>> How To Make $1,800 Per Month Selling Breast Milk
Advertisement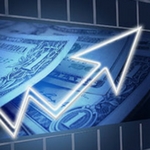 Biden's disturbing new government program may be worse than Obama's. You are at risk for having your bank account frozen. A former bank regulator is blowing the whistle on Biden's frightening plan to take over your money.

Discover the immediate steps you need to take now.