Whether you are looking to save money on groceries, track your spending, or boost your net worth, you are spoiled for choice these days with a vast number of financial apps, but which ones are the best?
We reviewed the top contenders in order to help you shortcut your search for the best financial app.
Some have been around for donkey's years it seems while others are ambitious start-ups with cool new features.
Save Money With Status
Status Money, or simply Status, is a comparatively new financial app that provides a unique twist on tracking your finances.
While most good financial apps seamlessly link to your financial accounts, analyze your spending and income, and provide helpful notifications when you spend too much, Status goes a step further.
Status compares how you are doing financially with others in your peer group, area, or nationally.
At first glance, that may not seem like such a big deal, but by knowing where you sit financially compared to others, you can potentially save a lot of money.
For example, you may discover that you are paying more on your utility bill than people in your area.
Using information gleaned from Status about what others in your area are paying, you could then call your Utility provider to request more favorable billing rates.
Or you might discover that you have cash sitting in a bank account earning little interest whereas your peers are enjoying higher savings rates.
You might even find that your net worth falls short of your peers, and receive a nudge to increase your rate of savings.
Just like Glassdoor provides insights into salaries earned by others in a similar profession to yours without compromising user privacy, so too does Status provide users anonymized comparison data on income, spending, and net worth of others.
Track Your Investments
With The Personal Capital App
If you drive the highways of Silicon Valley, you will probably have glimpsed billboards advertising Personal Capital, a leading FinTech company.
But you don't have to live in the tech capital of America to take advantage of one of the best mobile financial apps on the market.
Personal Capital advertises its free financial tools but in reality it offers so much more.
Not only can the Personal Capital app track income, spending, and net worth, but it can automatically manage money on your behalf too.
Personal Capital makes money when users sign up to its robo-advisor service. But you don't have to invest your savings to benefit from its features.
Did you spend too much on restaurants and entertainment last month? Personal Capital can alert you.
Have you spent more than you expected to on groceries, utilities, rent or mortgage? No problem, you can easily view spending spikes via your mobile device when you are on-the-go or on your laptop at home.
Personal Capital has one of the best mobile experiences of any financial app. The user interface is polished and the user experience is intuitive.
Best of all, it's 100% free to use, even if you choose not to sign up to its managed investment service.
However, if you do, you will be spoiled with a dedicated financial advisor or possibly even two if you invest above a certain amount.
The money management fees are lower than most traditional financial advisors charge and the portfolio holdings target lower expense ratios to keep your overall costs in line.
Warning
: Undefined array key "id" in
/homepages/46/d665516333/htdocs/clickandbuilds/WordPress/Investormint_STD/wp-content/plugins/insert-php-code-snippet/shortcode-handler.php(99) : eval()'d code
on line
12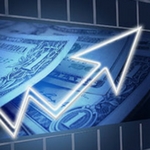 The early bird gets the worm and the options trader who waits until 9:30EST can win big! Hi, I'm Dave Aquino and if you're new to options trading, my e-book "How To Master the Retirement Trade" will show you exactly how to take advantage of this early morning, profitable, but often overlooked window of trading time.

Download your copy today and let's get started!
Spot Undervalued Stocks
With Finbox
If you take your stock market investments seriously, Finbox deserves your attention.
The founding Finbox team are graduates of the famous Y-Combinator start-up incubator, which has lower acceptance rates than Harvard!
So what cool technology did they create to warrant acceptance into the prized start-up accelerator program?
Finbox is an online platform that helps you to spot undervalued stocks, plus a whole lot more.
Unless you are a professional financial analyst or Warren Buffett, calculating the fair value of stocks is hard.
Until Finbox came along, there really was no shortcut if you wanted to figure out whether stocks were priced above or below their worth.
That's because arriving at a fair market value for a company requires an in-depth, time-consuming analysis of financial statements, including profit/loss, balance sheet, and cash flow statements.
Even if you could crunch the numbers for one company, doing so for many would be cumbersome and impossible for any single person.
Where Finbox shines is in calculating fair value for thousands of stocks, instantaneously.
At your fingertips, you can screen for value stocks as well as overvalued stocks. But you can do so much more too.
For example, Finbox lets you view the publicly disclosed portfolios of famous investors like Warren Buffett and see which holdings are overvalued and undervalued.
You can piggyback on the coattails of already successful investors with greater ease than has ever previously been possible.
And if you prefer to invest based on your own criteria, you will find an almost limitless number of filters from conventional market capitalization and volume ones to less well known ones like Piotroski Score.
It's a cinch to navigate around the Finbox portal, which is one of the reasons we spotlight it as one of the best financial apps for investors who are serious about their money.
---
➤ Free Guide: 5 Ways To Automate Your Retirement
---
The Bottom Line
Whether you are looking to save more each month or make more on your investments, a dizzying array of financial apps can help you to achieve your financial goals.
To compare your spending, income, and net worth with others, Status Money is your best bet.
For investors, Personal Capital and Finbox are well worth checking out.
Personal Capital is designed for mobile and not only can track your spending and income like many other apps but also stands out by tracking investments too.
Hands-off investors who want their money managed at competitive fees without compromising on the white-glove service provided by traditional financial advisors may find Personal Capital to be an ideal fit.
Self-directed investors who prefer to scout for opportunities will find Finbox has an equally intuitive interface and can crunch through massive amounts of data to surface investment candidates in the blink of an eye.
Warning
: Undefined array key "id" in
/homepages/46/d665516333/htdocs/clickandbuilds/WordPress/Investormint_STD/wp-content/plugins/insert-php-code-snippet/shortcode-handler.php(99) : eval()'d code
on line
12
Advertisement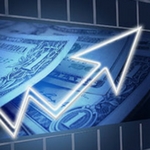 This "heartland" town 2,400 miles away from Silicon Valley will be the NEW playground for America's 1%-ers.

Learn more here.