Vi Trainer offers a cool way to work out. By pairing together premium heart-rate sensing headphones and an app complete with an artificial intelligence personal trainer named Vi, it offers the support and data you need when you're working out.
Whether you want to push yourself to run a new distance, pick up speed as you train for an upcoming race, or get back to running after some time away from the sport, the Vi Trainer can help.
You'll get real-time feedback on your vitals as well as encouragement every step of the way. It's also an excellent way to collect data about your runs and track your progress.
But what else do you need to know? In this Vi Trainer review, we dive in to see if this is the right artificial intelligence fitness trainer for you.
What Is Vi Trainer?
The best way to describe Vi Trainer is as an artificial intelligence trainer with smart earphones.
It works in conjunction with an app that you download and use on your choice of smartphone.
The training system syncs to the app, and therefore your phone, so that you can track your training and your results on your phone after each run.
The wireless headphones are comfortable and deliver exceptional sound, and your personal trainer named Vi will direct you throughout your workout.
You can choose from a wide variety of workouts depending on your schedule and your goals. You can also set the Vi Trainer for a free-run workout, allowing you complete freedom on the go.
When you work out, your Vi Trainer will track your heart rate, your speed, and how much distance you've covered on the run.
You can also ask the Vi Trainer questions using specific voice commands to get real-time feedback.
The longer you use the Vi Trainer, the more it will understand you as a runner. It will grow to understand your voice with ease and get familiar with your running speeds and goals.
Is Vi Trainer Right for You?
A question you might be asking is whether Vi Trainer is the right choice for you. Most runners can benefit from the sheer amount of data that Vi Trainer can provide.
You'll get so much information on your speed, the elevation you gain on a given run, and how fit you're getting over time.
For those who are training for a race, the Vi Trainer comes loaded with training plans that can help you cross the finish line.
You can use the Vi Trainer on your weekday runs, on those long runs on the weekend, and even when you're toeing the line on race day itself.
The Vi Trainer is also beneficial for anyone who wants to get into running but doesn't know where to start.
Vi will be the voice in your ear encouraging you to pick up the pace after a walk break and telling you to cool down at the end of a run.
The Vi Trainer is optimistic and encouraging and makes you feel as though you have an experienced and friendly runner by your side.
Whether you're looking for someone to be your running companion or your personal trainer, Vi can fit the bill perfectly.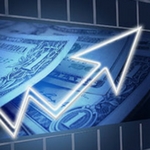 Biden's disturbing new government program may be worse than Obama's. You are at risk for having your bank account frozen. A former bank regulator is blowing the whistle on Biden's frightening plan to take over your money.

Discover the immediate steps you need to take now.
Vi Trainer Vs Fitness Trackers
There is no shortage of fitness trackers currently on the market. However, virtually all of them are designed to be worn on the wrist.
For a number of reasons, this isn't always ideal. If you find it uncomfortable to wear a big watch on your wrist or you find it unnatural to keep looking down at a screen on your arm, the Vi Trainer is a fantastic alternative.
Since the information comes right to your ears when you want it, you can focus on your form and keep your eyes straight ahead whether you're running in a busy neighborhood or on a technical trail.
---
➤ Free Guide: 5 Ways To Automate Your Retirement
---
Vi Trainer Review:
What Makes It Great
There are countless features that set the Vi Trainer apart from any other fitness trackers or accessories.
First, the app itself is sleek and easy to use. You can quickly and easily view past runs as well as specific information about your most recent workout.
Take a look at your personal records that show how far you ran and even how many calories you burned based on your height, weight, age, sex, and heart rate.
In addition, the wireless Bluetooth headphones that are part of the Vi Trainer are exceptional.
The neckband stays put and won't bounce around while you run, and the headphones stay firmly in place even as you sweat.
There are also four different earbud sizes so that you can get the perfect, comfortable fit.
The sound is clear and rich, and it is more than loud enough to drown out any city noise in the background.
Plus, the Vi Trainer can sync up with your Spotify preferences.
That means you can listen to music and hear the Vi Trainer commands and motivational comments with ease. There are also preset music channels if you're looking for something new while on the run.
The Vi Trainer is also completely customizable. It is not just designed for expert runners or limited to beginners.
It meets you at your exact fitness level and pushes you to become that much better.
Whether you're ready to improve distance, improve time, or lose weight, there are programs through Vi Trainer that can help you accomplish your goals.
Plus, you can even adjust the Vi Trainer to be as chatty or as direct as you like.
Imagine a personal trainer that you can dial up or down depending on your mood and your goals for the day.
How Vi Trainer Works
The Vi Trainer is remarkably intuitive, but it isn't ready to use straight out of the box.
Although it will come completely charged, you need to spend some time downloading the app to your phone and then pairing the Bluetooth headphones with your device.
This is also when you need to input some personal details so that the Vi Trainer can better assess your running.
The Vi Trainer will ask for your height, age, and weight as well as your biggest running goals.
You'll also need to adjust some settings on your phone so that the microphone function is available.
Next, it is time to choose your overarching program.
Right now, these are:
Improve Fitness
Lose Weight
Go Faster
Reduce Street
Go Farther
Maintain Fitness
If you have something in mind already, you can also input the number of miles you want to run as well as your preferred speed.
The Vi Trainer recommends that you start each run with a brief warm-up jog for two minutes.
During this time, the Vi Trainer will find your heart rate and start playing your choice of music, if applicable. Then, the workout will begin.
Vi Trainer will immediately begin providing verbal feedback, but you can choose just how much feedback you want while on the run.
The Vi Trainer comes with three feedback settings:
Short and Sweet
A Little Less
Lead the Way
Choose the level of feedback that you want on your run, and keep in mind that you can easily change it at a later date.
If you pause on the run, Vi Trainer will also pause and wait for you to restart your run before turning back on and providing more feedback and motivation.
As you run, Vi Trainer will give you encouragement and let you know how you're doing.
If you want additional information at any time, just tap the right earbud with your finger. When you do, you'll hear a tone, and you can ask Vi Trainer one of the preset verbal commands.
You can find out what your heart rate is, how fast you're running, how far you've run, or how much further you have to go until the workout is complete.
Advertisement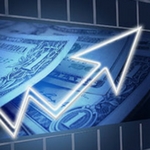 Biden's disturbing new government program may be worse than Obama's. You are at risk for having your bank account frozen. A former bank regulator is blowing the whistle on Biden's frightening plan to take over your money.

Discover the immediate steps you need to take now.
Drawbacks of Vi Trainer
There are a few drawbacks to using Vi Trainer.
If you're used to wearing very lightweight headphones or running without them at all, it may take some time for you to adjust to the neckband.
It is also worth noting that the Vi Trainer takes some time to get used to your running and your level of fitness.
The first two to three hours of running with the Vi Trainer may not be entirely accurate as the program calibrates to your specifics.
Some users also find it difficult to clearly speak the voice commands to Vi Trainer while on the run.
When Vi Trainer doesn't understand your commands, it will issue a system rejection and have you try again. If you're out of breath while running, this can be frustrating.
The good news is that this happens less and less over time as Vi Trainer learns to recognize and respond to your voice better.
How Much Does Vi Trainer Cost?
There are different Vi Trainer items that you can purchase. The most common and the most effective, Vi Sense, is $149 through the Vi Trainer website.
This includes the high-quality Bluetooth headphones along with the app and a 12-month subscription to the Vi Trainer service.
A slightly more affordable option is Vi React, which comes with water-resistant headphones but not a neckband. This option includes two months of audio-guided workouts, but it is not as responsive as the true Vi Trainer.
Finally, it is important to note that Vi Trainer is a subscription-based program.
Each month, you'll need to have an active subscription if you want to continue using the service.
Once your original 12-month subscription expires, you can purchase a new subscription that costs $9.99 per month.
Compared to the cost of an actual personal trainer, this price is a tremendous bargain.
Vi Trainer Review Summary
Having Vi Trainer is like having a friend with you on the run.
It's also like having a personal trainer to motivate you, and it tracks your data like any wearable fitness tracker.
Whether you are trying to step up your running, start running, or just improve your form, Vi Trainer can help.
Although there is an initial investment, paying just $9.99 per month is very reasonable for a trainer that you can rely on every single day.
Advertisement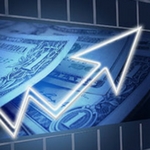 The #1 income play for 2023 is NOT a stock, bond or private company... Rather, it's a little-known alternative investment that could hand you big monthly income from oil and gas.

Find Out What It Is Right Here