Lola Tampons Review: LOLA delivers organic tampons, pads and liners to your door as part of a customizable subscription service. You get to choose how  many boxes you want, when you want them shipped and how often you want them shipped.
The packaging is discrete, the pricing is good, the product lives up to its marketing claims, and the experience opening the aesthetically pleasing box rivals what you get buying products from Apple or Warby Parker.
LOLA also provides you a feel-good factor when you purchase natural tampons and toxin-free feminine hygiene products. Since it launched, LOLA has donated over 1,000,000 tampons to low-income women and girls across the US in 27 states, 60 cities, and 100+ shelters.

LOLA SPOTLIGHT

InvestorMint Rating

5 out of 5 stars

Standout Feature: Organic Tampons
New! Ultra-thin Lubricated Condoms
Lola Pricing: First box: $9 to $10, 2+ Boxes: $8 to $9; 3 Boxes: $8 to $10
The Lola Story: How It Got Started
LOLA, which is also called MyLOLA, was founded by two entrepreneurial women, Alexandra Friedman and Jordana Kier, who identified a problem in feminine care and decided to solve it.
The story of LOLA began when the two co-founders researched feminine hygiene products but couldn't figure out what was inside them.
They realized the problem of lack of transparency about what women were putting into their bodies existed and decided to create organic tampons with no toxic ingredients.
Did you know that some tampons are made with polyethylene? Alexandra and Jordana say they didn't know what polyethylene was but for years they had been putting it in their bodies via brand name tampons.
They knew an opportunity for greater transparency existed, and LOLA was born.
As a testament to how well the co-founders have succeeded, Lola tampons reviews have been almost universally positive. So how does MyLola work?
LOLA Tampons Review: How It Works
The step-by-step process of selecting feminine products (read: My Lola Tampons) from LOLA involves first picking the organic cotton product that meets your needs.
You choose whether you want:
Ultra-thin LOLA pads with wings
Ultra-thin LOLA liners
Non-applicator LOLA tampons
Applicator LOLA tampons
Once you have selected your product, choose your assortment options that are customizable to meet your needs.
Next choose how many boxes you want so that you're prepared for upcoming cycles.
And finally, select the frequency with which you would like to receive your LOLA tampons, pads and liners. For example, you could get two boxes shipped to you every other month.
LOLA gets extra brownie points for its no commitments policy; you can modify, skip or cancel your box anytime.
A soothing touch LOLA provides is the comforting text inside the box which says:
"This too shall pass"
As a company founded by women for women, these thoughtful features go a long way towards winning customer loyalty.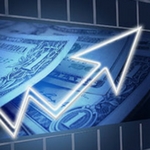 We have the world's leading artificial intelligence forecasting trends in the market. A strategy so precise it achieves a proven accuracy rate up to 87.4%. Check out the next 3 stocks this A.I. has on its radar for you in this free, live training.

Claim your seat now by clicking here.
Lola Tampons Price
When you order your first boxes with LOLA, you enjoy discount pricing as follows:
Product
Count
Pricing
(1-box)
Pricing
(2+ boxes)
Pricing (3+ boxes)
Compact Plastic Applicator Tampons
18
$10
$18
$27
Non-applicator Tampons
18
$9
$16
$24
Ultra-thin Pads with Wings
12
$9
$16
$24
Ultra Thin Liners
28
$9
$16
$24
LOLA is highly customer-focused, which is evident in many small ways. For example, if you want to skip a month for some reason, you won't get charged. It's not like a gym membership that obligates you to pay regardless of whether you use it.
At LOLA, you pay only for the boxes you get. After your initial orders, prices increase for ongoing monthly subscriptions.
---
➤ Free Guide: 5 Ways To Automate Your Retirement
---
LOLA First Period Kit
A first period can come as a shock and preparing as much as possible can help to alleviate the surprise of a first menstrual cycle and period pain.
LOLA tries to ease the experience by preparing parents for their daughter's first period with a First Period Kit, which is complete with necessary products and instructions.
In the First Period Kit, LOLA provides the following products:
6 day pads for medium to heavy days
6 night pads for overnight coverage
10 liners for light days or backup
10 light tampons for slim-fit protection
Each first period kits also comes with the following features:
Instructional card for each product
1 canvas pouch when on the go
1 sheet of stickers which acts as a period tracker
1 keepsake box for storage at-home
$5 LOLA credit for new subscription
LOLA worked with leading pediatrician, Dr. Lisa Stern, to create a free, downloadable e-book guide that covers what girls need to know about their first period.
The information is clear, direct and comprehensive, and features common questions posed by girls and their parents.
What Are LOLA Hypoallergenic Tampons Made Of?
Lola Tampons are FDA approved, made from 100% organic cotton top sheet, 100% organic cotton core, plant-based waterproof backing, and non-toxic adhesives.
The cotton is sourced in Europe and expands sideways for absorption and comfort.
Sizes offered include:
Light LOLA tampons
Regular LOLA tampons
Super LOLA tampons
They're absorbent, breathable, adaptable and soft with leak protection. LOLA tampons are also hypoallergenic and dermatologist tested.
LOLA tampons do NOT contain synthetic fibers, fragrance or deodorant, chlorine bleach, latex, parabens, or formaldehyde.
The plastic applicator is BPA free and the product is 100% biodegradable.

Advertisement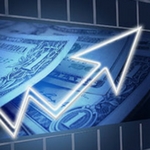 Rising interest rates...Skyrocketing inflation...Exploding debt...A looming recession...It's no wonder Americans are becoming more and more concerned about their savings and investments. That's why I wrote my newest report…This FREE REPORT shows YOU how you could protect your retirement savings before it's too late. Request your free report today and learn how you could protect everything you've worked for!

Request Your FREE Ben Stein Report Today!
Sexual Wellness by Lola
In addition to 100% organic tampons, LOLA now offers an entire collection of sexual health products. If you're sexually active, you'll want to check out their sex collection so that you can protect yourself from disease or unwanted pregnancies using organic, healthy products.
Here's a look at the products that LOLA offers in their sex collection.
Ultra Thin Lubricated Condoms
LOLA condoms are made out of natural rubber and use silicone oil as a lubricant.
You can order up to three boxes of 12 at a time so that you'll always be protected without sacrificing either your health or your ability to enjoy sex.
Personal Lubricant
LOLA's aloe-leaf lubricant is made to emulate the natural moisture of a woman's vagina so that she can enjoy sex without putting anything artificial in her body.
The formula is gynecologist-approved for optimum health and is delivered via a one-click pump system. This allows you to apply it whenever you need without disrupting what you're doing or ruining the mood.
Cleansing Wipes
After great sex, you don't want to have to spend a long time cleaning up!
LOLA's cleansing wipes are 100% bamboo and soaked in purified water so that you can quickly and easily take care of gynecological hygiene without getting out of bed. As with the condoms, you can buy up to three boxes of 12 at a time.
Sexual Wellness Kit
Whether you're making love for the first time or are a sexually experienced woman, LOLA's sexual wellness kit can help enhance the experience.
The kit comes with an assortment of cleansing wipes, lubricant, and condoms so that your sexual health needs are always covered and LOLA also throws in a 50-page guide to sexual health and wellness that covers everything from antaomy 101 to how to make sure sex is consensual, fun, and safe for both partners.
Sex Essentials Box
The sex essentials box contains condoms, lubricant, and wipes so that you're always ready to take care of your sexual health. You can purchase this box once or set up a subscription so that you always have what you need anytime the mood strikes you.
Product
Count
Pricing
(1-box/bottle)
Pricing
(2+ boxes/bottles)
Pricing (3+ boxes/bottles)
Ultra-thin Lubricated Condoms
12
$10
$20
$30
Personal Lubricant
1
$13
$26
$39
Cleansing Wipes
12
$10
$20
$30
LOLA Tampons Review: FAQ
Can I receive a Lola tampons sample?
The first box you order from MyLola is discounted in price so you can sample Lola tampons, albeit not risk-free.
Does Lola make organic tampons?
Yes, Lola tampons are made from 100% organic cotton top sheet, 100% organic cotton core, plant-based waterproof backing, and non-toxic adhesives.
Lola tampons reviews: customer rating?
Since launch, Lola tampons reviews have been overwhelmingly positive with Trustpilot awarding MyLola a 9.2 out of 10 rating.
Feel Even Better With Lola Tampons
Since 2015, LOLA has donated over 1,000,000 tampons to low-income women and girls in over 100 shelters in 60 US cities.
LOLA partners with Support The Girls, Distributing Dignity, and Simply The Basics to distribute tampons to women and girls.
Their philosophy is captured in the Twitter campaign, #TamponsAreNotALuxury, which is designed to spread the message that tampons should be available to every woman and girl who needs them, not just those who can afford them.
Meet The Lola Founders
Alexandra Friedman is a Dartmouth College graduate who went on to earn a Master's in Business Administration from the Wharton School of the University of Pennsylvania.
Thereafter, she worked at the Boston Consulting Group for a couple of years before joining Flurry Analytics, which was acquired by Yahoo in 2015.
In 2014, LOLA was born and in under 3 years garnered so much traction that a host of investors jumped on board to fund the seed and Series A rounds of LOLA to the tune of $11.2M.
Jordana Kier is also a Dartmouth College graduate who earned her Master's in Business Administration from the Columbia Business School.
She has been a Manager of Artistic Planning at the New York City Opera and has brand name companies like Quidsi and Rent The Runway on her resume.
More LOLA
Listen to more from Alexandra Friedman and Jordana Kier on the Radiate podcast with Betty Liu.
And how transparency will disrupt the $15 billion feminine care industry with 33 Voices:
LOLA Investors
Among the seed investors in LOLA is Neil Blumenthal, co-founder and CEO of Warby Parker. Warby Parker provides eyewear users with a sublime purchasing experience that rivals the experience Apple users enjoy when opening the packaging of an iPhone or iPad. LOLA follows in the footsteps of Warby Parker with a world class packaging experience that makes receiving your organic tampons 'in-a-box' delightful.
Other LOLA investors include Dave Gilboa, Warby Parker co-founder, and Jeffrey Raider. Jeffrey Raider was co-founder and co-CEO of Warby Parker and subsequently co-founder and co-CEO of billion dollar men's shaving company, Harry's.
Featured Investors:
14W
Spark Capital
LivWell Ventures
Nathaniel Ru
Lerer Hippeau Ventures
Lena Dunham
Joshua Kushner
David Gilboa
Vayner/RSE
Will Gaybrick
Nicolas Jammet
Neil Blumenthal
Seth Berkowitz
Jonathan Neman
Expansion Venture Capital
Brand Foundry Ventures
Box Group
BBG Ventures
Andy Dunn
Allison Williams
*Source: Crunchbase
LOLA Instagram, Facebook, Twitter
Want to learn more? Check out Lola social channels:
Advertisement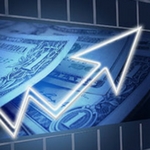 We could be facing one of the harshest economic challenges ever experienced thanks to an incompetent government and severe global unrest. If you aren't proactive, you could see yourself and your family become another financial casualty. But, the Inflation Survival Plan has you covered. Learn insider tips and tricks, IRS loopholes and more that will help your finances soar.

Take 15 Seconds to get the FREE Inflation Survival Plan and ensure your family's financial security.