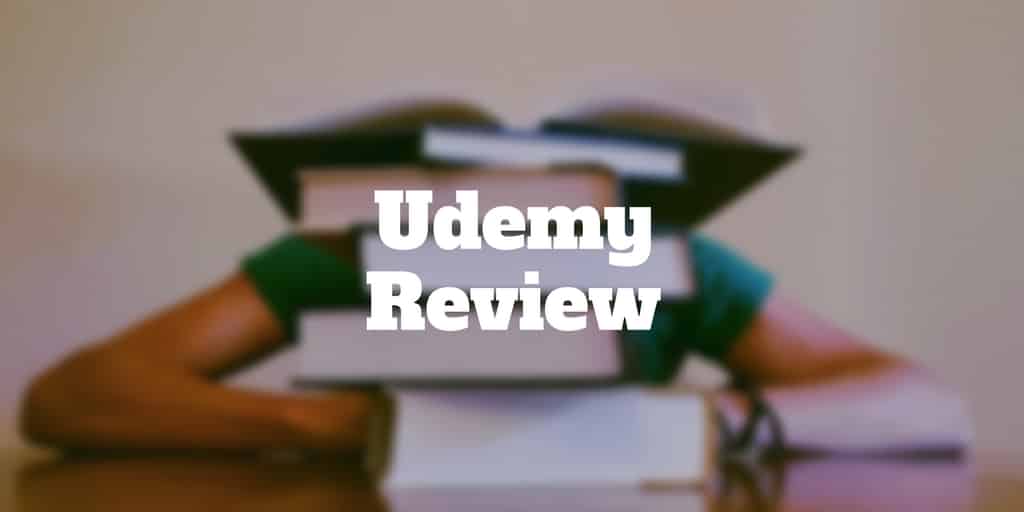 Udemy is an online learning platform designed for professionals who want to improve their skillsets.
Unlike most other online education platforms, Udemy allows anyone to create content by providing tools to create courses.
By empowering anyone with expertise to share their knowledge in courses, Udemy has grown to become one of the largest learning management systems featuring tens of thousands of courses.
No matter what skills you want to improve upon there is a good chance Udemy has a course to help you out.
And with so much competition among instructors to attract students, the prices are often very affordable. In fact, many are 100% free to attend.
Students who complete courses earn certificates of completion but generally most courses are not recognized by accreditation bodies.
In this Udemy review, we'll see what else you need to know before taking the next steps to improve your professional knowledge and skills.
Udemy Spotlight
UDEMY SPOTLIGHT

InvestorMint Rating

4 out of 5 stars

Thousands of Free Courses
Lifetime Access To Many Courses
30-day Money Back Guarantee

via Udemy secure site
Master New Skills
With Udemy Courses
Udemy aims to help students master new skills. It relies on content produced by over 30,000 instructors who produce courses in as many as 50 languages to reach over 20 million students worldwide.
When you get started at Udemy, you will quickly see how it became so popular.
Getting Started Is A Breeze
Similar to a Google search engine, you simply enter a topic you want to learn about into a search field and Udemy displays a list of courses from different instructors with the best-selling ones generally listed first.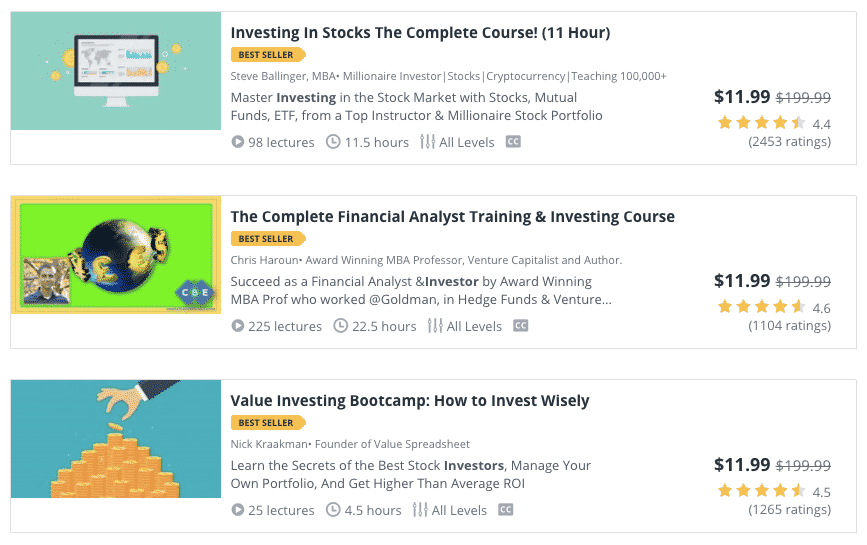 If you type in a broad search term, like say "investing", Udemy will prompt you to narrow down your search with suggestions.
For example, it will prompt you to clarify whether you want to learn about real estate investing, stock trading, value investing, or cryptocurrencies?
You can filter not only by topic but also by skill level, whether you are at a beginner, intermediate, or advanced level.
Plus, you can select by language and price (free or paid), as well as by course features, including captions and quizzes.
Easy-To-Use
As a well-established company, Udemy has a polished interface that is highly intuitive.
You can quickly see which courses receive high ratings, as well as the number of lectures, expected duration to complete the course, and price to gain access.
Before purchasing, you can learn more by clicking on a course title which will open a preview section.
You can view a video preview and read a summary section that describes what you will learn.
Plus, you will find out specifics like whether the course is presented via on-demand video and how long you will have access to the course.
You can quickly see whether it is accessible on mobile devices and TVs as well as laptops and PCs.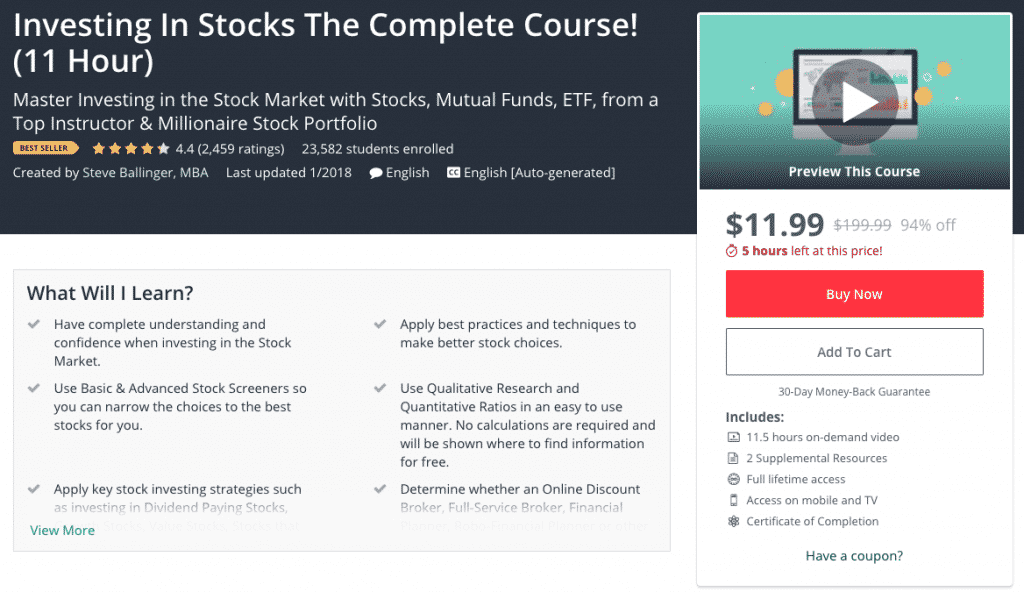 Udemy regularly features great deals.
Free Udemy courses are plentiful and paid ones are frequently marked down by as much as 90% or more.
To alleviate your concerns of buying a "dud" course, Udemy offers a 30-day Money Back Guarantee.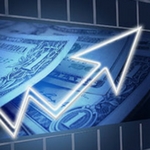 We could be facing one of the harshest economic challenges ever experienced thanks to an incompetent government and severe global unrest. If you aren't proactive, you could see yourself and your family become another financial casualty. But, the Inflation Survival Plan has you covered. Learn insider tips and tricks, IRS loopholes and more that will help your finances soar.

Take 15 Seconds to get the FREE Inflation Survival Plan and ensure your family's financial security.
How Good Are Udemy Courses?
Udemy allows ordinary people to sign up to teach courses.
In some ways, this equalizes the playing field, but how do you know that the course and instructor you've chosen is any good?
The last thing you want is to waste time and money on a Udemy course full of misinformation, but if you're careful you can find worthwhile courses that put you ahead of the curve.
Who Can Become a Udemy Teacher?
The short answer is that almost anyone can become a Udemy teacher – unlike Simplilearn and some other online education platforms (called MOOCs).
Udemy doesn't have strict limitations on who can become a teacher. If you believe you have expertise in a topic, can create at least five video lessons on it, and can upload video to the Udemy site, you can become a Udemy teacher.
The Importance of User Ratings
Udemy's primary goal is to make sure students are satisfied. Every student has the ability to rate a Udemy course in three separate metrics:
Audio quality
Video quality
Delivery quality
The purpose of these metrics is for students to be able to give an objective rating as to how professional the teacher was.
Teachers with high student ratings tend to be listed at the top of search results for a given course while those with low student ratings sink to the bottom.
Ratings are also important because you can read them for yourself and get an idea of other students' experiences with the course before you buy it.
Variety of Course Offerings
Udemy's willingness to allow anyone to upload a course allows the platform to offer a wider variety of courses than other online teaching platforms.
Some courses are beginner-level and offer a broad overview of a subject, while others go in depth into a topic and are meant for advanced students.
Reading the course offerings and reviews can help you understand what you're getting into before you put any money down so that you only spend money on the courses that are most likely to help you achieve your goals.
Udemy's lack of strict guidelines for teachers is a double-edged sword. You risk wasting money on a poor teacher whenever you enroll in a course.
But if you take the user reviews seriously and read the course description to make sure the course is right for you, Udemy courses can help you learn what you need to achieve your goals more quickly.
>> Compare Simplilearn Vs Udemy
---
➤ Free Guide: 5 Ways To Automate Your Retirement
---
What Udemy Courses Are Offered?
Udemy features an extensive library of courses across a wide variety of topics.
From personal development to business and from software development to photography, tens of thousands of courses exist.
Some of main course categories include:
Udemy Course Categories
Category Descriptions
Development

Web development
Mobile apps
Programming languages
Game development
Databases
Software testing
Software engineering
Development tools
E-commerce

Business

Finance
Entrepreneurship
Communications
Management
Sales
Strategy
Operations
Project management
Business law
Data & analytics
Home business
Human resources
Industry
Media
Real estate

IT & Software

IT Certification
Network & security
Hardware
Operation systems

Office Productivity

Microsoft
Apple
Google
SAP
Oracle

Personal Development

Personal transformation
Productivity
Leadership
Personal finance
Career development
Parenting & relationships
Happiness
Religion & spirituality
Personal brand building
Creativity
Influence
Self-esteem
Stress management
Memory & study skills
Motivation

Design

Web design
Graphic design
Design tools
User experience
Game design
Design thinking
3D & animation
Fashion
Architectural design
Interior design

Marketing

Digital marketing
Search engine optimization (SEO)
Social media marketing
Branding
Marketing fundamentals
Analytics & automation
Public relations
Advertising
Video & mobile marketing
Content marketing
Growth hacking
Affiliate marketing
Product marketing

Lifestyle

Arts & crafts
Food & beverage
Beauty and makeup
Travel
Gaming
Home improvement
Pet care & training

Photography

Digital photography
Photography fundamentals
Portraits
Photography tools
Commercial photography
Video design

Health & Fitness

Fitness
General health
Sports
Nutrition
Yoga
Mental health
Dieting
Self-defense
Safety & first-aid
Dance
Meditation

Teacher Training

Instructional design
Educational development
Teaching tools

Music

Instruments
Production
Music fundamentals
Vocal
Music techniques
Music software

Academics

Social science
Math & science
Humanities

Language

English
Spanish
German
French
Japanese
Portuguese
Chinese
Russian
Latin
Arabic
Hebrew
Italian

Test Prep

Grad entry exam
College entry exam
Test taking skills
What Are The
Top Rated Udemy Courses?
Across the board, we found the top rated Udemy courses to be very affordable, usually well under $20.
While Udemy claims these course are discounted from much higher prices, it's rare to see a pricey course, which is a good thing for students because it means you can receive good value for money.
The top-rated courses span a wide range of topics.
In the Personal Development section, classes on "The Complete Tarot Reading Course" and "Your 7 Chakras – The Complete Guide To Your Energy Body" are popular.

While digital marketing professionals have rated the "Ultimate Google AdWords Course" by Isaac Rudansky, a certified Google AdWords pro, very highly.

Another very popular Udemy course is the "Blockchain and Bitcoin Fundamentals" course.

Historically, some of the most popular Udemy searches have included "Udemy python" and "Udemy java" which are no surprises given the demand for top-notch programmers, especially ones who understand artificial intelligence and predictive analytics.

Advertisement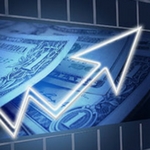 The early bird gets the worm and the options trader who waits until 9:30EST can win big! Hi, I'm Dave Aquino and if you're new to options trading, my e-book "How To Master the Retirement Trade" will show you exactly how to take advantage of this early morning, profitable, but often overlooked window of trading time.

Download your copy today and let's get started!
Udemy vs Coursera
When it comes to online e-learning platforms, you are spoiled for choice. In addition to Udemy, Coursera is another top tier education portal.
When you compare Udemy vs Coursera, the choice may come down to your educational goals.
Coursera partners with Universities to deliver thousands of courses. It even features degree accreditations.

You can earn a course certificate in anywhere from 4-6 weeks and pay generally in the range of $29 → $99.
To master a career skill, Coursera offers what it calls Specializations that cost between $39 → $79 per month and take 4 → 6 months usually to complete.
A few accredited degrees are available too and cost as much as $25,000.
Degrees typically require 1 → 3 years of study.
If you are comparing Coursera vs Udemy, Coursera wins points for its University-level grade content.
Udemy is generally a cheaper option and is designed more for students who want to learn a new skill but don't have their eyes set on earning a degree.
Udemy vs Udacity
Udacity began as an experiment in online learning when Stanford instructors Peter Norvig and Sebastian Thrun introduced their course called "Introduction to Artificial Intelligence" online to anyone for free.
It turned out to be so popular that over 160,000 students in more than 190 countries enrolled.
Since then, Udacity has grown to serve millions of students and competes with Udemy, Coursera and other MOOCs for student attention.
Comparing Udemy vs Udacity is similar to comparing Udemy vs Coursera. Because Udemy opens its platform to allow more instructors to teach, it has a greater depth of course choices.
While Udacity may not have the same course selection, its roots stem from Stanford-level instruction and the quality of its content is generally well-regarded.
Udacity specializes in what it calls Nanodegrees that are aimed at professionals looking to master new skills to help them advance in their careers.
While similar content topics may be available at Udemy, you can also find content that may simply align with your passions. For example, Udemy caters to topics like fitness and nutrition which may interest people who work in those fields as well as those who simply want to improve overall health.
Udemy vs Lynda
Lynda is another e-learning platform that has earned a reputation for delivering quality content with top notch production.
Udemy course offerings tend to be more concise and more extensive compared to Lynda, which is a bit more narrowly focused on course topics like software development, web development, design, business skills, and photography.

Lynda, which was acquired by LinkedIn, may have a better pricing structure if you are a heavy user because for one monthly cost you have broad access to  a large number of courses.
But if you just want to learn about only one or two topics, Udemy may be a better deal.
Comparing Udemy vs Lynda boils down to a few factors like what you want to learn, how much you are willing to pay, and who you want as your instructor.
Because Udemy has a broader suite of content, it may be your only choice for some topics.
However, the quality of instruction and production may be higher on average at Lynda, though you can easily screen for the best rated courses at Udemy.
Udemy Review: Pros and Cons
| | |
| --- | --- |
| Udemy Pros | Udemy Cons |
| ✅ Huge Number Of Courses: Udemy has perhaps the largest catalog of self-paced courses of any e-learning platform. | ❌ Variability In Content Quality: Because Udemy permits a wide variety of instructors, content quality is more variable than some other e-learning platforms. |
| ✅ Low Cost: The pricing is often little more than the equivalent of a few cups of coffee to gain access to a massive amount of education. | ❌ Course Durations: Some courses have short durations and are more like quick tutorials that lack depth, though you can easily view course durations prior to purchase. |
| ✅ Breadth Of Topics: Not only does Udemy have perhaps the greatest number of courses on offer but it also has arguably the greatest breadth of topics too. | ❌ Upsells: Many courses in Udemy's catalog are free and the price of free education is that some instructors will upsell you on paid products. |
| ✅ Self-Paced Lessons: When you sign up for a course, you can take the lessons at your own pace so it fits your schedule. | ❌ Selective Quizzes: If you want to test your knowledge after taking a course, you won't find every course has quizzes or assessments. |
| ✅ Lifetime Access: Many courses come with lifetime access so you can revisit them at anytime to brush up on your knowledge or skills. | |
| ✅ Opportunity To Teach: Unlike most other MOOCs, Udemy gives you the opportunity to instruct as well as to learn if you want to share your knowledge or expertise about a particular subject. | |
| ✅ Certificates Of Completion: If you are looking to acquire new skills in order to advance in your professional career, you can signal to employers your expertise with certificates of completion issued by Udemy. | |
Udemy Review Summary
Udemy offers perhaps the largest catalog of courses of any e-learning platform. It also has arguably the greatest breadth of topics available to enterprising professionals who want to master new skills to advance in their careers.
Even if you are not looking to learn a new skill to make progress on a career ladder, you can likely find a wide range of courses that align with your passions and interests, including music, photography, nutrition, and fitness.
Compared to other learning management systems, Udemy courses are priced very fairly if not at rock bottom prices. And considering how many students have taken Udemy courses, comparatively few complain that they have not received value for the cost of tuition.
If you want University level content and production, or want to pursue a degree program, Coursera may be a better fit. But if you want to gain new skills without paying premium prices, Udemy makes a huge knowledge bank accessible with just a few clicks.
Advertisement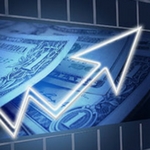 Here's something investment expert Nilus Mattive has never discussed publicly before...

He believes right now is the best time to consider putting some money into the cryptocurrency markets. Let him show you the seven big cryptos that could go to zero, as well as some of his favorite plays and strategies for 2023.

Watch this free video and see for yourself.