tastytrade SPOTLIGHT

Investormint Rating

4.5 out of 5 stars

Commissions: Closing trades for Stocks & ETFs and Options are commission-free
Account Balance Minimum: $0
Commissions: $0 flat rate for stocks

via tastytrade secure site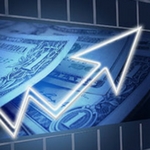 Discover the top 3 hidden AI stocks that could hand you profits of 874% of more!

ChatGPT is the fastest growing app EVER – hitting 100 million users!

Jeff Bezos… Bill Gates… and Elon Musk are betting billions on this "game changing" technology. And you can get in on the ground floor.

Click here to download it for free – with no strings attached.
As a general rule, car salespeople have a bad reputation. However, there is one company that turns this common perception on its head. JM Family Enterprises.
This rare company makes the Forbes 100 Best Companies to Work For List year after year.
Simultaneously it enjoys consistent revenue growth, a dedicated and passionate team of employees, and the sort of customer feedback scores that most businesses can only dream about.
All of this success has attracted interest from a wide variety of investors, but unfortunately, JM Family Enterprises stock is not for sale on any public exchange.
The good news is that JM Enterprises offers a business model that investors can study when selecting alternative automotive stocks to add to investment portfolios.
JM Family Enterprises
Snapshot View
In the late 1950s, Toyota Motor Sales was virtually unknown in the United States.
A few California drivers were willing to test out the tiny Toyopet in 1958, but the Japanese carmaker didn't really catch on until 1965.
That year, Toyota developed its Corona – the first design specifically focused on American drivers. By the end of 1966, Toyota sold 20,000 Coronas in the United States.
Americans were hooked on the reliability and quality of Toyota's products, and the company hit third place on the list of best-selling import brands.
Jim Moran (1918-2007) was an entrepreneur with an excellent eye for the next big business success, and he saw the potential in Toyota vehicles.
He launched his company, and on October 26, 1968, he signed a distributor agreement with Toyota Motor Corporation to bring Toyota products to Florida, Alabama, Georgia, North Carolina, and South Carolina.
Soon after, Moran's Southeast Toyota Distributors had 11 team members and partnerships with 42 dealerships across the five-state footprint.
Toyota + JM Pontiac = JM Family Enterprises
Moran timed his distribution agreement with Toyota perfectly, as 1968 was the same year that Toyota introduced its Corolla.
Corolla went on to become the global best-selling passenger car of all-time. To date, more than 30 million have been sold worldwide. 
Within a year, Southeast Toyota Distributors was known as an industry innovator. It was first to add technology to the automotive distribution process with CARNETT – a computer system designed to link distributors with dealers.
Moran also had the foresight to add a parts division to his business, bringing in additional revenue.
In 1970, Moran expanded further, opening his JM Pontiac dealership and growing it to be the largest Pontiac dealership in the world in just 42 days. 
Those first few years set the tone for decades of success, and JM Family Enterprises continued its dramatic upward trajectory.
>> Want To Buy Shares Of Subway?
Advertisement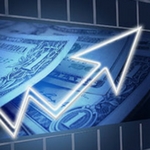 The Federal Reserve has a disturbing plan that is getting ready to roll out as soon as May. This is a lot more than printing trillions of dollars or manipulating interest rates. It's about every checking account, every purchase and every money transfer in America — including yours and mine. 

Click here to discover how to protect your money
Largest Toyota Distributor Globally
Today, it is the world's largest independent distributor of Toyota vehicles. At the end of 2018, JM reported $16.3 billion in revenue, which represented a year-over-year increase of 7.9 percent.
More than 4,300 team members support JM's business from locations throughout North America, and the company is considered one of the best workplaces in the country.
Among other benefits, JM offers employees fully paid tuition at Florida Atlantic University.
That means any team member can enroll in online or on-campus classes at no cost to work towards certifications, undergraduate degrees, and graduate degrees.
With this sort of commitment to its employees, it is no wonder JM Family Enterprises has seen on-going success – and with that success, strong interest from investors.
>> How To Buy Enterprise Stock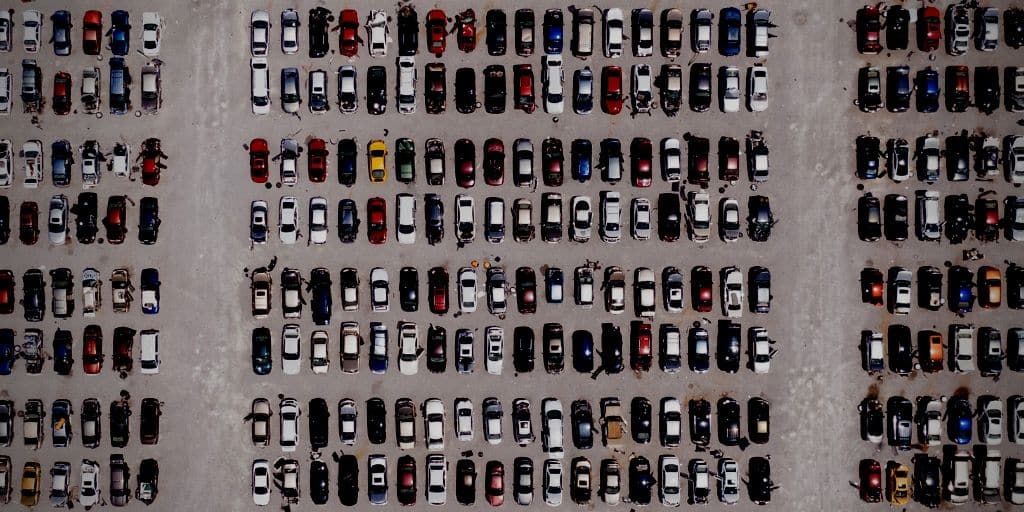 ---
➤ Free Guide: 5 Ways To Automate Your Retirement
---
When to Buy Stock in
Automotive Companies
There is a lot to consider when buying stock in automotive companies. In terms of consumer spending categories, car purchases are a large, discretionary item, so new and used car sales are directly correlated to the current economic conditions.
When unemployment is low and consumers have the cash to spare, cars are often at the top of the discretionary spending list. 
However, when the economy is struggling, unemployment is high, and people are worrying about getting bills paid, they are far less likely to make any large purchases – including vehicles.
The 2008 financial crisis was a dangerous time for the automotive industry. Unemployment was high, discretionary spending was low, and companies with any relationship to buying, selling, repairing, or manufacturing vehicles faced bankruptcy.
Without government bailouts, some of the nation's largest automakers would have collapsed.
Those who held stock in these companies before the crisis saw share prices drop precipitously. In the meantime, new investors bought stock at rock-bottom prices, gambling that the industry would eventually recover.
>> Time To Buy Southern Glazer's Stock?
How Car Companies Will Fare
Post-Corona
Some investors are concerned that the impact of COVID-19, including its shocking economic damage, could lead to another round of trouble for companies in the automotive industry.
After all, unemployment is at a sudden, unprecedented high, and many families are focused on getting food in their refrigerators – not buying new vehicles.
On top of that, residents in many states spent weeks under stay-at-home orders, dramatically reducing the amount of driving time.
While the automotive industry is sure to take a short-term hit from the challenges they face in 2020, most analysts believe the pain will be short-term.
The difference between the 2008 financial crisis and the 2020 economic downturn is that businesses were closed deliberately, and they will be reopened deliberately.
While sales drops may be dramatic, they will probably only be temporary. That means this could be the perfect time to buy automotive stock.
Advertisement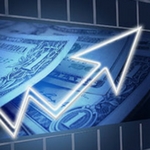 The SV Bank collapse marked the second-largest U.S. bank to close since the Great Recession…'God have mercy on us all': Robert Kiyosaki warned.

Kiyosaki is turning to gold and silver — a popular hedge against inflation. Gold can't be printed out of thin air like fiat money and it's value is largely unaffected by economic events.

'I'm buying gold because I don't trust the Fed," he said.

source: yahoo!news

Ready to dump your paper assets? Get Your Free Gold & Silver Guide Now
Why You Can't Buy
JM Family Enterprises Stock
Much to investors' dismay, JM Family Enterprises remains, for the moment, a privately-held company.
That means that there are a limited number of shareholders and stock is not available for purchase by the general public.
As with all privately-held companies, JM Family Enterprises is not listed on any exchange, and there is no indication that it plans to hold an initial public offering (IPO) in the near future.
Fortunately, there are other companies in the automotive industry that are publicly traded, which means there is still opportunity to diversify portfolios by adding stock from this area of the market.
>> Where To Buy Reyes Holdings Stock?
Alternatives to Buying
JM Family Enterprises Stock
If you are interested in adding automotive stock to your portfolio, you may be able to acquire valuable shares at a discount during the current economic downturn.
You are more likely to realize increased value when you choose companies that have a strong brand and a proven ability to innovate and create the vehicles of the future.
Some of the current favorites include:
Ford Motor Company
Based on the events that occurred as a result of the 2008 financial crisis, investors learned a few things.
First, the government is not about to let this massive company go under. There are too many jobs and too much pride at stake.
Second, once it got back on its feet, Ford rewarded the investors willing to take the most risk.
Those that bought while shares were under $2 saw stock values rise an astonishing 1,600 percent. 
In this case, share prices have dropped more than 40 percent since the start of the year, and the company suspended its dividend.
The first quarter brought substantial losses as a result of the novel coronavirus. However, just before the pandemic, Ford was preparing to launch some exciting new products that appeared likely to engage consumers and drive profits – and subsequently stock prices – up.
The company says it has more than enough cash to last through the third quarter, even with factories closed, putting it in a better position than most to hit the ground running when it is safe to reopen.
Buying now puts investors in an excellent spot to profit from Ford's coronavirus recovery plan.
General Motors
The GM story is very similar to Ford's when it comes to managing through periods of economic turmoil.
It, too, needed a government bailout to keep from going under during the 2008 financial crisis, and it, too, enjoyed a dramatic recovery in subsequent years.
GM stock has come down by more than 30 percent since the beginning of the year, as it has also closed plants and suspended its dividend. However, GM has the financial strength to make it through another few months of plant closures if necessary, and it has its own list of exciting new products ready to launch when the time is right.
Buying discounted shares now may bring impressive rewards as the nation – and the world – recover from the pandemic.
The Bottom Line: How to Buy
JM Family Enterprises Stock
It's a shame that shares of JM Family Enterprises Stock aren't available to the public, as there are many investors who would like to add this company to their portfolios.
Fortunately, it is possible to enjoy profits from the automotive industry through some of the other companies that are publicly traded.
GM and Ford are two American favorites, and they appear fully prepared to survive the COVID-19 crisis to come out stronger on the other side.
At today's low share prices, there may not be a better time to buy.
Advertisement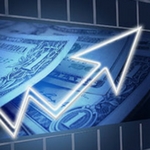 In times of inflation, gold prices have an inverse relationship with the markets, growing in value during market volatility. Amid economic instability, some retirement savers see precious metals, as an opportunity for profit and wealth preservation. Get the practical insights to take back control of your retirement with safe-haven assets like Gold & Silver.

Download the latest Global Gold Report, featured in Fortune Investors Guide.