For most people, financial freedom is reached when they save a fixed amount of money, like one million dollars. But the danger of picking a number out of the blue is the nest-egg number chosen may not be enough to pay for living costs later on in life.
So then how do you know when enough is enough to retire? And how do you define what is financial freedom?
The magic number is not the size of your bank balance but whether you have an income stream that pays for your cost of living and ensures you have sufficient reserves to pay for school tuitions, emergencies, healthcare, and other large expenses without having to rely on a salary.
So how do you become financially free?
Financial Freedom Definition
The definition of financial freedom is to receive sufficient income each month so that you don't have to show up to work in order to pay the bills.
To get paid a steady income stream that pays your bills each and every month, you need a nest-egg. So, how big should it be?
A few decades ago when interest rates on savings accounts and government bonds were well above 10%, you could have enjoyed a six-figure income each year on savings of $1 million.
Fast forward to today and you would need closer to $3 million in order to earn the same income on savings from a bank savings account.
But it's common knowledge that bank savings accounts don't pay out a whole lot.
Whether you deposit your money at Chase or Bank of America, or any other big-name bank you wouldn't see much difference in interest payouts.
Yet the yield you earn on your nest-egg significantly affects how much you need to save in order to reach financial freedom.
So how do you pick the investments that pay handsomely in order to get the most from your money?
How To Get The Most
From Your Money
If you are a nervous nelly or have already entered your golden years, the most important thing is to preserve your nest-egg.
Losing half your retirement portfolio isn't an option as it might be for a risk-seeking twenty-something year old, so a more conservative way to earn a return on your savings is needed.
And that's where certificates of deposit come in handy. By locking up your savings for anywhere from a few months to a few years, you can earn higher rates of return than bank savings accounts.
But the payouts aren't exactly stellar when interest rates are low. However, if you have a higher appetite for risk, some other attractive ways to earn money are worth exploring.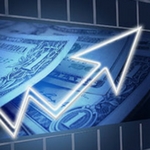 We could be facing one of the harshest economic challenges ever experienced thanks to an incompetent government and severe global unrest. If you aren't proactive, you could see yourself and your family become another financial casualty. But, the Inflation Survival Plan has you covered. Learn insider tips and tricks, IRS loopholes and more that will help your finances soar.

Take 15 Seconds to get the FREE Inflation Survival Plan and ensure your family's financial security.
How To Achieve
Financial Freedom
To achieve financial freedom from bank savings accounts and certificates of deposit, you will need to have a lot of money saved up because the payouts are usually smaller than the yields on dividend-paying stocks and real estate investments.
Most newbies to the stock market get caught up chasing popular names like Alphabet (Google), Amazon, and Netflix. And while these companies have created enormous value to shareholders in recent decades, they may not be the answer to your prayers for financial freedom.
When becoming financially free is your priority, you need to focus on income, and that means a company paying a predictable dividend.
Ideally, you want to choose a company that has a long term record of paying out and increasing dividend payments to shareholders.
One of the reasons Coca Cola stock became a favorite of billionaire investor Warren Buffett is because it has a very reliable history of paying dividends and increasing them annually.
The dividend payments are the main focus for income-oriented investors seeking financial freedom while share price increases are a bonus.
It's pretty common to find stocks that pay dividends of 5% or more so an investment of $1,000,000 spread across a diversified list of dividend-paying stocks would pay $50,000 annually.
Is that enough to achieve financial freedom?
>> Find High-Yield Dividend Stocks With thinkorswim
---
➤ Free Guide: 5 Ways To Automate Your Retirement
---
Budget For Financial Freedom
While income from dividend-paying stocks, bank savings accounts, government bonds, corporate bonds, real estate investments, or certificates of deposit sets the bar in terms of what you get paid, your living costs will dictate whether you can quit your day job.
Dividend income from stocks of $50,000 may be enough for some families to live on but for others who live in Manhattan or San Francisco, the odds are against it being sufficient.
After a predictable income stream from investments has been created, the difference between financial freedom and needing to show up at work each day for a salary often boils down to the cost of living.
But where you live isn't the only factor to consider when counting living costs.
If you are an active shopper who spends freely each week then you'll need to squirrel away more than a frugal saver who skips the regular latte in order to grow their nest-egg faster.
If you struggle to save and budget well, Personal Capital, Mint, Status Money and YNAB provide great tools and budgeting apps to keep you on track.
No matter which you choose, it is important to check in regularly on your finances to make sure your spending doesn't exceed what you can afford.
When you keep your spending in check, you can more easily gain financial freedom because you will need less income to pay your bills.
>> Save Money With The Stash App
Should You Invest In Real Estate
To Become Financially Free?
With your expenses under control, you can explore more ways to earn an income on your savings.
We already looked at income from dividends, certificates of deposit, and bank savings accounts. But what about real estate as a way to earn money?
It wasn't long ago when you had to roll up your sleeves and do a lot of heavy lifting to gain exposure to real estate as an asset class.
Even those who were willing to apply for bank loans, find properties, and rent to tenants were usually confined to residential real estate because commercial real estate is generally much more expensive to buy.
However, regulatory changes in recent years enabled almost anyone to get in on the game, whether residential or commercial.
For example, Rich Uncles is an online real estate crowdfunding site that enables investors to earn income from commercial real estate. Tenants like Chevron and Chase Bank are subject to triple-net lease terms so the odds are your money is allocated pretty conservatively.
Another option for those who prefer to actually own property but don't want the hassle of managing it is Roofstock, which makes it possible to select a residential home online and buy it already fully rented, meaning it produces income from day one.
EquityMultiple is yet another way to earn passive income on commercial real estate without needing to lift a finger, although you will need to be an accredited investor to qualify.
>> What Are The Best Real Estate Crowdfunding Sites?
Advertisement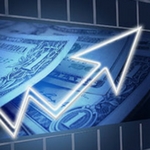 Official tax return reveals how one trader nabbed annual gains of 228%, 309% and 339%. His tax return was released online, exposing this simple trading technique used to pocket nearly half a million in profits.

Click here to see the official tax return before it is deleted...
Ways To Become Financially Free
Another way to become financially independent faster is to boost your income by actively selling call options against stocks you own.
Among the simplest and most powerful options strategies to generate income on stocks you own is the covered call strategy.
The way it works is that you get paid a fixed amount of money when you agree to sell stock at a fixed price within a specific time period.
At any of the best options brokers like tastyworks or thinkorswim, it's a cinch to sell call options to generate income because they specialize in options trading.
tastytrade SPOTLIGHT

Investormint Rating

4.5 out of 5 stars

Commissions: Closing trades for Stocks & ETFs and Options are commission-free
Account Balance Minimum: $0
Commissions: $0 flat rate for stocks

via tastytrade secure site
>> Don't Know Options? Check Out Options Trading For Dummies
You don't even need to own a dividend-paying stock to sell call options to earn income. For example, you could sell calls against a stock like AutoZone or IQV.
However, if you want to get the most bang for your buck, you can sell calls on dividend-paying stocks like Boeing or Ventas, so you enjoy both dividend income and income from selling options.
By selling calls against shares you own, it may be possible to combine a dividend of 3 → 5% with income from options for another 3 → 5% or possibly even more in order to produce an annual yield of as much as 10% or perhaps even higher.
Remember each additional 1% you can earn on your money annually reduces the size of the nest-egg you need to reach financial freedom, so if it may be well worth your time learning how to trade options if you don't already know.
>> View Other Portfolio Income Strategies To Make Money
How To Reach Financial Freedom
So far we've looked at ways to become financially free after saving up a nest-egg and earning a yield on it.
But how do you build a nest-egg that is sufficiently large in the first place to begin earning cash flow from investments?
You already know that budgeting smarter through apps like Acorns is a good idea. And while living frugally has its merits, the faster track to reaching financial freedom is to earn more income.
After all, why skip the morning coffee if you don't have to – have your cake and eat it too!
While many jobs pay a decent income, some pay extraordinarily high salaries. Get a job on the investment team of a big-name hedge fund or get hired as a renowned consultant and you could be swimming in cash in no time.
But underpinning any high paying job is a requirement that you have the necessary skills, and to acquire them you will need to knuckle down and study.
Thankfully these days you don't need to spend a fortune at Harvard or Stanford to receive top class education.
In fact, when we conducted a Udemy review and researched Simplilearn, we were pleasantly surprised to see just how affordable online education can be. For less than $10 in some cases, you can learn an entirely new skill set.
UDEMY SPOTLIGHT

InvestorMint Rating

4 out of 5 stars

Thousands of Free Courses
Lifetime Access To Many Courses
30-day Money Back Guarantee

via Udemy secure site
From software programming to digital marketing, online accreditations can catapult your career to the next level.
Or if you love what you currently do and don't want to switch careers or simply want to earn some extra money on the side, the mushrooming "gig economy" has much to offer.
Whether you want to turn your car into a money-making income source by signing up as an UberEATS driver or rent out your home on Airbnb, the list of opportunities to pocket more money weekly is almost endless.
The Basics of Financial Independence
Whatever path you choose to earn and save more, don't lose sight of the easy money.
Every time you spend a dollar, you can earn rewards, points, and/or miles with credit cards.
So, whether you travel frequently and eat out often (check out the Chase Sapphire Reserve card) or you want maximum rewards on groceries and gas station purchases (check out the Discover It card), every dollar spent is an opportunity to bank rewards that save you money later.
Keep your eye on the ball when it comes to interest payments on loans too.
It's easy slip into a routine where you pay off debt monthly without taking a step back and thinking about whether lower rates are on offer elsewhere.
But these days competition is fierce among lenders so if you have great credit and good earning prospects, consider refinancing student loans with a top tier private lender, like CommonBond.
COMMONBOND SPOTLIGHT

InvestorMint Rating

5 out of 5 stars

Best Feature: Low rates
Products: Student loan refinancing + private student loans

via Commonbond secure site
Or if you need cash for an upcoming wedding, home move, or to buy something expensive, look to SoFi personal loans, which offer some of the most competitive rates around.
Above all, it's important not to lose sight of the basics, which means keeping costs in check and constantly looking for ways to increase income.
Lastly, write a checklist to remind yourself each month to review your budget in order to spot opportunities to save money. Forego an hour on Facebook to plan ways to boost your income and you might be surprised to discover how much extra money you have in 12 months time, and how much closer you are to financial freedom.
Tell us the ways to achieve financial freedom that you are pursuing. Are you saving more, earning more, starting a side hustle, or opening your own business? We would love to hear from you.
>> What Are The Best Online Options Trading Brokers?
>> Are You Healthy? Lower Your Life Insurance Costs With Health IQ
>> Why Is Michael Burry Investing In Water?
Advertisement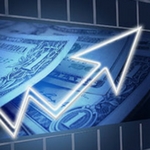 How a 300-square-mile stretch of America's Heartland could power a multi-billion-dollar tech boom… and create a new generation of American millionaires

Learn more here.