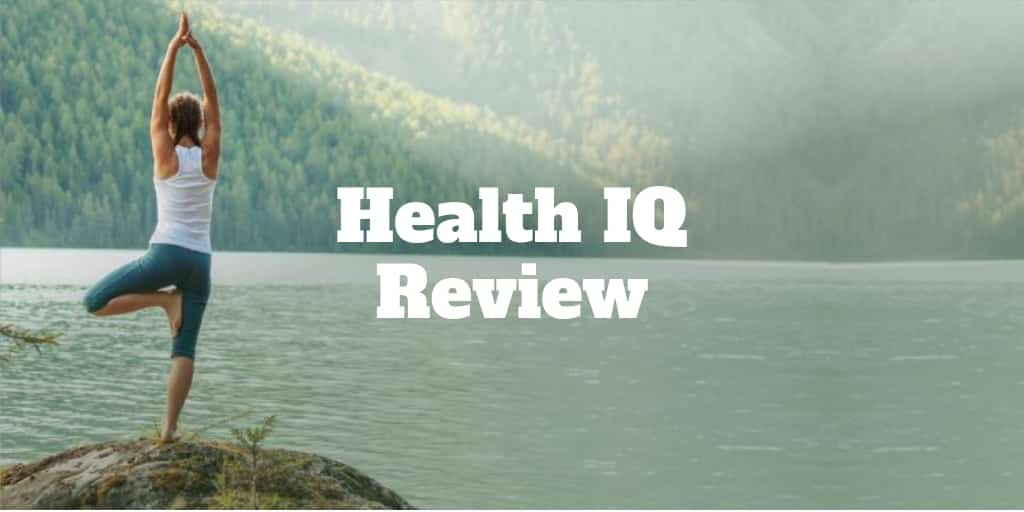 At 37 years of age, Health .I.Q. founder and serial entrepreneur Munjal Shah, found himself in the Emergency Room after suffering from chest pains following a 10K race. The experience was a wake-up call for him, particularly given his family's medical history – his father had suffered a first heart attack at age 45.
Over the next few years, Munjal dropped 40 pounds, overhauled his diet, and ran 3 marathons. It also spawned a big idea to financially reward health conscious individuals rather than penalize those who were not.
Since launching in 2013, Health I.Q. has conducted extensive research and gathered data to show that health conscious people have lower mortality rates. Health I.Q. used that data to convince insurance companies that health conscious individuals deserve lower rates, and have secured billions of dollars in insurance coverage for tens of thousands of people in subsequent years.
If you are a health conscious individual looking to minimize life insurance costs, Health I.Q. offers compelling value.
Health I.Q. Spotlight
HEALTH IQ SPOTLIGHT

InvestorMint Rating

5 out of 5 stars

Physically Active Users Save Up To 25.5% On Life Insurance

via Health IQ secure site
What Is Health IQ?
Health I.Q. is the only insurance agent to offer special rate life insurance products to health conscious individuals.
Health I.Q. is an insurance agency that uses health information to offer health conscious individuals life insurance at lower costs than they might otherwise incur.
Where other insurance agencies use the "stick" approach to penalize less health conscious individuals, Health I.Q. prefers the "carrot" to incentivize users to become more health conscious. Simply put, you are likely to pay less for life insurance via Health I.Q. if you get your butt in shape!
The agency distinguishes itself because it is the only one to offer special rate life insurance products for health conscious individuals. For example, if you are a long-distance runner or a weightlifter, there is a good chance you qualify for a better rate with Health I.Q. than you might find elsewhere.
Comprehensive term life insurance is available at special rates as well as competitively priced standard life insurance products for people who don't qualify for special rates.
Health I.Q. Trivia: the company is licensed in all 50 states and to add to its credibility, it is the official partner of USA Weightlifting, U.S. Masters Swimming, Road Club of America, and USA Triathlon.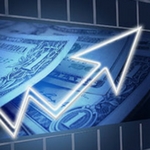 The early bird gets the worm and the options trader who waits until 9:30EST can win big! Hi, I'm Dave Aquino and if you're new to options trading, my e-book "How To Master the Retirement Trade" will show you exactly how to take advantage of this early morning, profitable, but often overlooked window of trading time.

Download your copy today and let's get started!
How Does Health IQ Work?
To qualify for special life insurance rates, Health I.Q. requires users to follow two steps: take a health quiz and provide evidence of fitness activities.
The first step at Health I.Q. is to take the Health I.Q. Quiz. If you receive an elite score on the quiz, you may be eligible for the special rate.
Step two involves verification. Health I.Q. requires you to provide proof of your running or cycling mileage, timing results from triathlons, marathons, or cycling races, or evidence of participation in weightlifting competitions or swim meets.
If you use any fitness apps, such as RunKeeper, Strava, Map My Run, or Map My Ride, those electronic records may also be used to track the activity you're passionate about, including:
Running
Cycling
Weightlifting
Swimming
Tennis
Triathlon
Yoga
High Intensity Workouts
Even vegan is featured as an area of passion and rowing and hiking are expected to feature soon too.
A nice feature at Health I.Q. is that customer care is a top priority so if you get stuck at any stage or have questions, licensed agents can help you figure out the next steps.
And if for some reason you don't qualify for the special rate, Health I.Q. has been successful in getting a majority of applicants (54%) better rates on standard insurance products.
Some policies require you to take a physical exam. Either way, a telephone interview is conducted to gather health information and medical history details.
---
➤ Free Guide: 5 Ways To Automate Your Retirement
---
What Does Life Insurance Cover?
The coverage areas for life insurance are extensive, including:
Mortgages
College tuition
Living expenses for family
Cosigned debt, including auto loans, student loans and medical bills
In-home labor costs, such as childcare and domestic duties
Funeral costs
Elderly care
Estate taxes
The only exclusion featured is for cases of suicide within the first two years of the written policy – though even suicide is covered thereafter which speaks to the extent of coverage provided.
How Is My Health Rated?
After you complete your onboarding at Health I.Q., you will typically be classified according to one of the following categories:
Super preferred non-smoker
Preferred non-smoker
Standard plus non-smoker
Standard non-smoker
Preferred smoker
Standard smoker
Life insurance policies are highly personalized to unique factors of age, medical history, lifestyle, health, gender, and medical checkup results and as a Health IQ customer, special advantages may also be factored into your rate.
Advertisement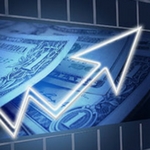 We could be facing one of the harshest economic challenges ever experienced thanks to an incompetent government and severe global unrest. If you aren't proactive, you could see yourself and your family become another financial casualty. But, the Inflation Survival Plan has you covered. Learn insider tips and tricks, IRS loopholes and more that will help your finances soar.

Take 15 Seconds to get the FREE Inflation Survival Plan and ensure your family's financial security.
Can I Trust Health IQ?
Health I.Q. is rated highly across the board, from the Better Business Bureau, which awards it an A-rating to TrustPilot, which awards it a stellar 9.7 out of 10.
Plus, Health I.Q. counts some of the largest and longest established carriers among its partners, including:
Lincoln Financial Group
Brighthouse Financial
Transamerica
Mutual of Omaha
Principal Financial Group
Ameritas
Legal & General America
SBLI
Prudential
Assurity
John Hancock
By partnering with a broad range of carriers, the idea is to make sure that you receive a competitive selection of products.
What Are My Life Insurance Options?
Life insurance comes in many forms, so to simplify the playing field we broke down the various options below:
| | |
| --- | --- |
| Type of Life Insurance | Description |
| Term life insurance | Provides coverage for a specific time period. |
| Permanent life insurance | Provides coverage for an indefinite time period. |
| Whole life insurance | Whole life insurance is a type of permanent life insurance where you pay a premium and the cash value has a guaranteed growth rate, albeit low. |
| Universal life insurance | Universal life insurance is a type of permanent life insurance where you can adjust the premium or benefit amount and the cash value earns interest at a variable rate. |
| Variable life insurance | Variable life insurance is a type of permanent life insurance where you as the policyholder controls the death benefit and premium amounts. |
| Unilateral contract | The carrier is locked in but the client can change or cancel at any time for any reason. |
Health I.Q. Summary
Whether you are a cyclist, swimmer, runner, athlete, yoga practitioner or generally health conscious, Health I.Q. offers exclusive life insurance rates to reward you for statistically having lower mortality rates than the general public.
Health I.Q. goes the extra step to cater to the needs of its healthy audience. For example, it uses athlete friendly measurements, including waist-to-hip ratios in addition to BMI for muscular individuals. And the company focuses on the individual more so than family history so adverse family medical history is minimally penalized if you are otherwise healthy.
If you pursue a low-carb diet or manage conditions such as diabetes or hypertension well, Health I.Q. will reward you with better rates than you will find elsewhere.
The bottom line is if you're a health conscious individual looking for better life insurance rates, Health I.Q. is definitely worth checking out.
Advertisement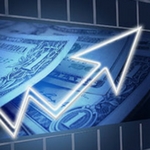 The SV Bank collapse marked the second-largest U.S. bank to close since the Great Recession…'God have mercy on us all': Robert Kiyosaki warned.

Kiyosaki is turning to gold and silver — a popular hedge against inflation. Gold can't be printed out of thin air like fiat money and it's value is largely unaffected by economic events.

'I'm buying gold because I don't trust the Fed," he said.

source: yahoo!news

Ready to dump your paper assets? Get Your Free Gold & Silver Guide Now