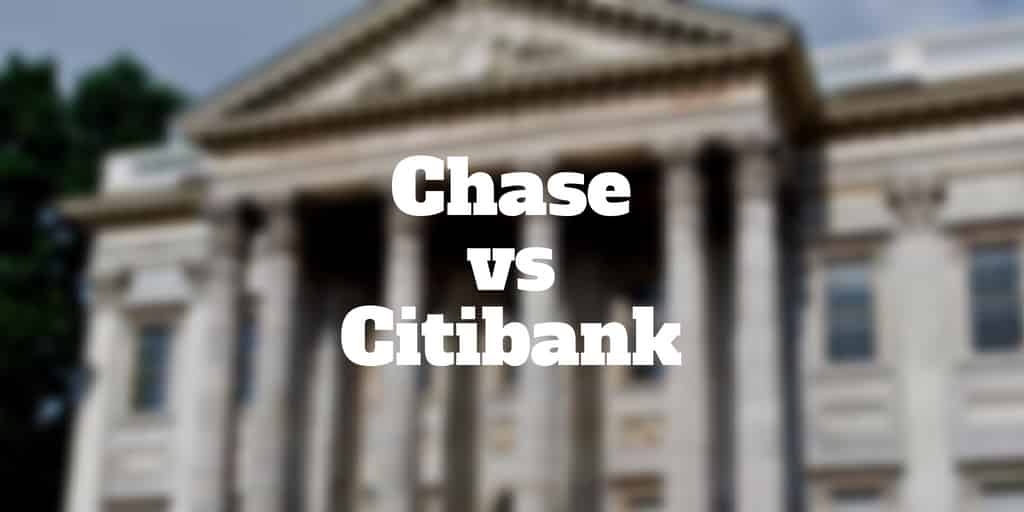 When you compare Chase to other big-name banks like Bank of America and Wells Fargo, you quickly discover that Chase wins out when it comes to fees, minimum deposit requirements, and sign-up incentives.
But other banks often beat Chase to the punch on interest rates on savings and certificates of deposit. The question is when we compare Chase Vs Citibank, does the same pattern emerge?
Whether you are looking for a checking account, savings account, or certificates of deposit, we will highlight the winner between the two big banks in each category.
Which Is The Best Bank To Use?
If you are a frequent traveler, Citibank is probably a well-known name to you. Across the world, Citibank has an almost endless number of branches. In fact, we counted 2,649 branches in 19 countries, including 723 branches in the United States.
Frequent travelers who like the idea of walking into a trusted financial institution when abroad should probably choose Citibank, which is hard to beat for its global presence.
While Citibank has thousands of branches overseas, United States residents may be better served at Chase, which has over 5,000 locations.
Convenience aside, the big question is how do Citibank and Chase stack up on fees, costs, interest rates, and minimum deposit requirements.
Let's see which bank comes out on top…
Where Citibank Bank Shines
Citibank
Chase
Checking Account
Minimum Deposit
$0
$25
International ATM Fee
$0
$5
Savings Account
Interest Rate
0.04%
0.01%
Fee Per Month
$0
$5
Certificates of Deposit
APY 2-Year CD
0.50%
0.05%
APY 3-Year CD
0.70%
0.05%
APY 5-Year CD
0.80%
0.25%
Minimum Deposit
As low as $500
$1,000
# ATMs
Nationwide
60,000
16,000
Overdraft Fee
Extended Overdraft Fee
$0
$15
Checking Account & Savings Account
If you don't need much more than a checking or savings account and tend to keep low balances, Citibank may be the best choice because it imposes no minimum deposit restrictions on either account.
It also pays a slightly higher interest rate on savings account deposits. And savings account holders are not penalized with monthly charges as they are at Chase.
Certificates of Deposit
Savings rates on certificates of deposit are also more favorable at Citibank.
This patterns is familiar when comparing Chase to other brand-name banks. Chase tends to come in second place on interest rates paid on savings.
Whether you are choosing a 2-year, 3-year, or 5-year certificate of deposit, Citibank pays higher interest rates.
Convenience
Citibank also has a substantially larger network of fee-free ATMs compared to Chase. In fact, it has almost 4x more ATMs in its network.
Overdraft Fees
Lastly, Citibank won't sting you with fees on extended overdrafts but Chase will hit you with a double-digit charge.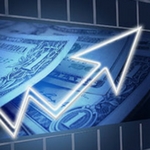 This list ranks the top optionable stocks daily based on trend, volume, price and our proprietary algorithm. FREE bonus: a strategy for generating income in 8 minutes per day.

View this list for FREE now!
Where Chase Bank Shines
If you want to pocket a bonus when signing up for a new account, Chase is the better choice.
It frequently runs promotions that pay as much as $150 for opening new checking and savings accounts.
And you don't need to deposit as much to get started with a savings account, just $25 versus $100 at Citibank.
| | | | |
| --- | --- | --- | --- |
| | | Citibank | Chase |
| Checking Account | Sign Up Bonus | – | ✅ |
| Savings Account | Sign Up Bonus | – | ✅ |
| Savings Account | Minimum Deposit | $100 | $25 |
| Overdraft Fees | Overdraft Protection Fee | $10 | $0 |
| # Branches | Nationwide | 723 | 5,100 |
Within the United States, Chase has a much larger branch network. While overseas travelers will do better with Citibank, domestic users may find Chase more convenient.
---
➤ Free Guide: 5 Ways To Automate Your Retirement
---
Chase vs Citibank:
Where They Are Equal
On some factors, Chase and Citibank stand toe-to-toe.
Monthly checking account fees, out-of-network ATM fee charges, and overdraft charges are all identical.
Plus, both banks provide intuitive mobile apps for both iOS and Android device that make it easy to bank on-the-go.
| | | | |
| --- | --- | --- | --- |
| | | Citibank | Chase |
| Checking Account | Fee Per Month | $12 | $12 |
| ATM Fee | Out of Network | $2.50 | $2.50 |
| Certificates of Deposit | Penalties for Early Withdrawal | ✅ | ✅ |
| Overdraft Fees | Per Charge | $34 | $34 |
| Customer Support | Time/Day | All day everyday | All day everyday |
| Mobile App | iOS / Android | ✅ | ✅ |
How To Waive
Checking Account Fees
Although both Chase and Citibank impose checking account fees, it is possible to waive them.
How To Waive Chase Checking Account Fees
At Chase, the best ways to waive fees are:
Keep your checking account balance above $1,500
Maintain an overall balance above $5,000 across multiple accounts
Take $500+ in direct deposits monthly
| | |
| --- | --- |
| Daily Balance | $1,500+ |
| Daily Balance Across Multiple Qualifying Accounts | $5,000+ |
| Monthly Direct Deposits | $500+ |
How To Waive Citibank Checking Account Fees
At Citibank, the best ways to waive fees are to:
Have qualifying bill payments
Maintain a monthly balance of $1,500+ across checking and savings accounts
Seniors over the age of 62 also qualify for free checking.
Advertisement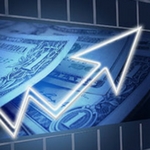 We could be facing one of the harshest economic challenges ever experienced thanks to an incompetent government and severe global unrest. If you aren't proactive, you could see yourself and your family become another financial casualty. But, the Inflation Survival Plan has you covered. Learn insider tips and tricks, IRS loopholes and more that will help your finances soar.

Take 15 Seconds to get the FREE Inflation Survival Plan and ensure your family's financial security.
How To Waive
Savings Account Fees
Similarly, you can waive Savings Account fees at both Chase and Citibank.
How To Waive Chase Savings Account Fees
As long as you have a daily balance above $300, you can waive savings account fees.
Other ways to enjoy a free Chase savings account is to link to a premium Chase checking account, transfer at least $25 monthly, or be under the age of 18.
| | |
| --- | --- |
| Daily Balance | $300+ |
| Link to: | Premium Chase Checking Account |
| Monthly Automatic Transfer | $25 |
| Age | Under 18 |
How To Waive Citibank Savings Account Fees
Similarly, Citibank waives savings account fees when a daily balance of $500 is held.
Fees are also waived for individuals under the age of 18 and for account holders who make monthly automatic transfers.
Compare Chase vs Citibank:
The Bottom Line
Chase and Citibank both feature extensive ATM networks, nationwide branches and 24/7 customer care.
It's impossible to separate them when it comes to checking account fees, out-of-network ATM fees, overdraft fees, and early withdrawal penalties.
Where they differ is on the interest you can earn on savings accounts and certificates of deposit – Citibank offers substantially higher interest rates.
Citibank also has lower minimum deposit levels on checking accounts and a much greater network of no-fee ATMs nationwide.
Where Chase shines compared to Citibank is in three areas: lower minimum deposit threshold on savings accounts, no overdraft protection fee, and many more branches within the United States.
And it doesn't hurt that Chase provides attractive sign-up bonuses too!
Have you compared Chase vs Citibank? Tell us what you think, we would love to hear from you.
>> Check Out Chime: 100% Online Bank
>> Chase Vs Wells Fargo: Which Is Better?
>> Need To Send Money Abroad Fast? Try Remitly
Advertisement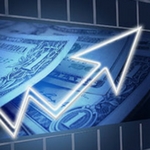 This "heartland" town 2,400 miles away from Silicon Valley will be the NEW playground for America's 1%-ers.

Learn more here.