Inset Photo Credit: David Shankbone
An illusionist, magician, endurance artist, and performer, David Blaine is arguably one of the most famous magicians alive today.
Blaine rose to prominence during the late 1990s with his jaw-dropping street performances and television specials. He has broken multiple world records and set numerous others.
His approach to magic and illusion is innovative and has brought a fresh approach to the industry. Even with his success, how is David Blaine's net worth currently estimated at almost $46 million?
David Blaine Magician Extraordinaire
David Blaine's interest in magic began when he was 4 years old. At that time, he saw a magician in the subway who was performing magic tricks. This led him to develop a strong interest in magic that has lasted throughout his life.
He became famous in the late 1990s after his first show, "David Blaine: Street Magic," was aired on NBC. In the show. He was filmed with handheld cameras by a small crew as he traveled to cities across the U.S., performing magic tricks and illusions in front of astonished audiences on the streets.
The video focused as much on the reactions of the people watching his performances as it did on Blaine himself. Following this debut, he was labeled "the hottest name in magic" by USA Today.
In 2002, Blaine published a book called "Mysterious Stranger: A Book of Magic." In this book, he provided instructions on how to perform several different magic tricks.
In 2010, he filmed the "What Is Magic?" television event. This was a 42-minute special in which he caught a bullet fired from a .22 caliber rifle in a metal cup in his mouth.
He starred in a 90-minute ABC television special in 2013 called "David Blaine: Real or Magic." In this special, he performed magic tricks for public figures and celebrities.
In 2016, he starred in "Beyond Magic," which was another ABC television special. He performed magic tricks for public figures as well as catching a bullet in his mouth live in front of an audience of 20,000 people.
Blaine has performed magic tricks in front of several U.S. presidents, including Bill Clinton, George W. Bush, and Barack Obama. He has also put on private performances for other prominent people, such as Michael Jackson, Michael Bloomberg, Stephen Hawking, Muhammed Ali, and Henry Kissinger.
Blaine's career in magic has contributed significantly to his ability to amass nearly $46 million over the years.
>> What Is Ice Cube's Net Worth?
David Blaine Before The Fame
David Blaine was born in Brooklyn, New York, on April 4, 1973. His mother was Patrice Maureen White, who worked as a school teacher but passed in 1995. His father is William Perez, who is a Vietnam veteran.
He was raised by his single mother until he was 10. At that time, his mother married John Bukalo and moved with David Blaine to Little Falls, New Jersey.
While he was in Little Falls, Blaine attended Passaic Valley Regional High School.
At 17 years old, Blaine moved back to New York to live in Manhattan.
>> Mike Tyson's Net Worth Is Surprising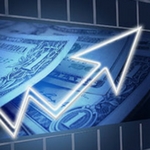 Finally released to the public, trading guru Dave Aquino's guide, "The Options Trading Accelerator Method", reveals how Wall Street's big lie has stopped traders with small accounts from reaching their full potential and how his student favorite trading method could change that!

Click here to keep reading…
David Blaine Craziest Stunts
David Blaine is famous for performing many mind-bending stunts as an endurance artist and an extreme performer.
Buried Alive
On April 5, 1999, he entered a plastic coffin that was buried beneath a 3-ton tank of water and gravel, remaining there for seven days. The coffin had just 6 inches of headroom and 2 inches of space on either side of his body.
His only way to communicate with the outside world during that week was with a hand buzzer that he could use in the event of an emergency.
He did not eat any food while he remained in the coffin, and he only drank 2 to 3 tablespoons of water each day.
Among the 75,000 people who visited the location was Marie Blood, the niece of Harry Houdini. She stated that her uncle could not have performed a similar feat.
When Blaine emerged after the seven days had passed, he told the crowd that the stunt had been worthwhile because he saw a vision of people from around the world coming together in peace.
Frozen In Ice
Blaine performed another stunt on November 27, 2000, called "Frozen in Time."
For this stunt, Blaine announced his intention to remain encased in ice for 72 hours in Times Square in New York City.
The block of ice was on an elevated platform so that people could see that he was truly encased in ice. There was a tube bringing water to him inside of the block and another tube that carried urine away.
He was unable to remain in the ice for 72 hours and was removed with chainsaws after spending 63 hours and 42 minutes inside of the block of ice because supervisors feared that he was going into shock. Blaine said that it took him a month after the stunt to recover and that he would not attempt it again.
Vertigo
On May 22, 2002, Blaine performed a stunt called "Vertigo" in Bryant Park in New York City. For this stunt, he was hoisted by a crane to the top of a pillar that was 100 feet tall and 22 inches wide.
He did not attach himself to the pillar, but he had two retractable handles that he could grasp in case of bad weather. He stayed on top of the pillar for 35 hours before jumping down on top of a 12-foot high platform made out of cardboard boxes.
He suffered a mild concussion from the jump. Blaine later said that he had hallucinations while he was on the pillar, and he stated that the buildings around him appeared to be animal heads.
Starvation Stunt
Beginning on September 5, 2003, Blaine began performing a stunt called "Above the Below" in London.
In this stunt, Blaine was suspended 30 feet in the air in a Plexiglas box. He stayed in the box for 44 days. He drank 1.5 gallons of water each day and did not consume any food during the entire time.
He was hospitalized after his release, and he was found to have lost 25% of his weight for a total of 54 pounds. He suffered from refeeding syndrome during his hospital stay following the stunt.
Drowned Alive
On May 1, 2006, Blaine began a seven-day stunt called "Drowned Alive" in front of the Lincoln Center in New York City.
During this stunt, Blaine was submerged in an 8-foot sphere that contained isotonic saline. After he emerged, he agreed with Yale University to allow researchers to monitor him to see the effects of prolonged submersion on the human body.
Spinning Gyroscope
On November 21, 2006, Blaine began his stunt called "Revolution."
In this stunt, Blaine was attached to a rotating gyroscope and did not have any water or food.
While he intended for the stunt to end after 16 hours, he didn't complete it until 52 hours had passed.
>> What's Chris Tucker's Net Worth?
---
➤ Free Guide: 5 Ways To Automate Your Retirement
---
David Blaine Guinness World Records
David Blaine holds multiple world records in the category of endurance performance.
He holds the record for rotating at eight minutes per second for 16 hours during his "Revolution" stunt.
He also holds the record for being entombed underground for his "Buried Alive" stunt. Blaine set the world record for submersion in water of 177 hours during his "Drowned Alive" stunt.
His endurance feat of standing for 105 hours on the 22-inch wide pillar for "Vertigo" also resulted in a world record.
Blaine holds the record for fasting for his feat in "Above the Below." He set the record for being encased in ice for 63 hours and 42 minutes, but this mark was broken four months later by another man who remained in ice for 66 hours.
Finally, Blaine set the world record for holding his breath in a stunt that he performed on "The Oprah Winfrey Show" by not breathing for 17 minutes and 4.4 seconds.
David Blaine TV Specials
David Blaine's TV specials helped put his name on the map and greatly contributed to his ability to amass a $46 million net worth. His TV specials have included:
| | |
| --- | --- |
| Date | TV Special |
| May 19, 1997 | "Street Magic and Magic Man" |
| April 18, 2010 | "What Is Magic?" |
| November 19, 2013 | "David Blaine: Real or Magic" |
| November 15, 2016 | "Beyond Magic" |
 >> How Did Anna Kendrick Get So Rich? 
Advertisement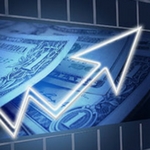 As you've no doubt seen on the news, our economy is facing uncertain times ahead. Inflation continues to skyrocket, the Fed has been failing us left and right, and the government is in shambles. As it stands, your money is not safe. But there is hope, the Inflation Survival Plan will tell you everything on how to not only survive, but actually thrive through this harsh economic change.

So don't wait until it's too late, act now and secure your future TODAY!
David Blaine Sexual Assault Allegations
In October 2017, a report appeared on The Daily Beast in which Blaine was alleged to have sexually assaulted a British model named Natasha Prince in 2004.
The London Metropolitan Police subsequently asked Blaine to travel to London for questioning about the allegations. His lawyer stated that he vehemently denied the allegations against him.
On September 17, 2018, British media reported that no charges would be filed against Blaine for the alleged incident.
The Daily Beast reported on April 1, 2019, that Blaine was under investigation by the police in New York for allegedly sexually assaulting two or more women. No charges have been filed in that investigation.
>> How Did John Krasinksi Get So Rich?
David Blaine Wife and Kids
On January 27, 2011, Blaine and Alizée Guinochet had a baby girl named Dessa. When Guinochet went into labor, there was a blizzard, and no vehicles were on the streets.
To get Guinochet to the hospital to give birth, Blaine hailed a snowplow, which carried them to the hospital.
David Blaine has had a highly successful career as a magician and as an endurance artist. His stunts and tricks have amazed people from around the world. His novel approach to magic has changed the way that magicians perform.
As a world-renowned illusionist and extreme performer, it is understandable how he has managed to amass almost $46 million throughout his career. Since he is relatively young, he is likely to build even more wealth as he continues his endeavors.
>> What Is Jessica Simpson's Net Worth? 
>> Wow, Gary Vaynerchuk Is Rich
>> Joe Rogan Turned Comedy Into Riches
Advertisement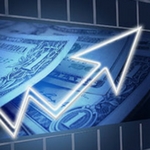 In times of inflation, gold prices have an inverse relationship with the markets, growing in value during market volatility. Amid economic instability, some retirement savers see precious metals, as an opportunity for profit and wealth preservation. Get the practical insights to take back control of your retirement with safe-haven assets like Gold & Silver.

Download the latest Global Gold Report, featured in Fortune Investors Guide.