Shows like "The X-Factor" can generate the kind of exposure that catapults singers to stardom ands earns them a very nice chunk of change in the process.
This pretty much sums up what has happened to Camila Cabello, a singer-songwriter with a passion for music and an inherent determination to succeed that was evident even when she was still attending high school.
After appearing on the second season of the American version of "The X-Factor" in 2012, the Cuban-American singer became a member of the vocal group Fifth Harmony.
She has since established herself as a successful solo artist and songwriter. So, what exactly contributed to her estimated current net worth of $14,000,000?
Camila Cabello Music
Not surprisingly, the bulk of Cabello's earnings are from her music-related endeavors.
While some artists have amazing success right out of the gate, Cabello's star power as a solo artist grew at a more measured pace and included some struggles along the way.
She did, however, get a helping hand in achieving her career goals through a string of successful collaborations with established artists.
Cabello was smart enough to use the fame she gained from this early exposure as a solo artist to fuel a music career that's still serving as her primary bread and butter.
A High-Profile Duet With Shawn Mendes
In 2015, Camila Cabello gained some major pop exposure when she joined forces with Canadian singer Shawn Mendes.
The pair penned and performed "I Know What You Did Last Summer," a song that served as the lead single on Mendes' debut album "Handwritten."
Cabello gained even more exposure when she performed the song with Mendes on several high-profile television shows. These included the "Tonight Show with Jimmy Fallon" and the "2016 People's Choice Awards."
The two also discussed their collaboration on "The Late Late Show with James Corden," which led to speculation about them being more than friends. While both singers claimed to just be friends, the clear chemistry between the two no doubt helped spark further interest in the single.
The song reached No. 20 on the Billboard chart in the United States and No. 18 in Mendes' home country of Canada.
"I Know What You Did Last Summer" was eventually certified platinum by the Recording Industry Association of America (RIAA). It can be safely assumed that this high-profile duet significantly contributed to Cabello's net worth.
Turning "Bad Things" Into a Very Good Thing
In the fall of 2016, Cabello teamed with rapper Machine Gun Kelly on a song called "Bad Things."
It's a collaboration that turned out to be a very good thing for Cabello. The joint effort got all the way up to No. 4 on the Billboard chart, thus contributing to more earnings for Cabello.
The former Fifth Harmony singer promoted the song with appearances on "The Tonight Show," "The Late Late Show," and "The Ellen DeGeneres Show."
In part because of the success of this duet, Cabello landed a spot on Time.com's 25 Most Influential Teens of 2016 list.
Camila Cabello's Music Career:
2017 to the Present
In 2017, Cabello opted to do another collaboration to generate more buzz and build up her credibility as a star in her own right. She paired with Norwegian DJ Cashmere Cat on a song called "Love Incredible" – which was leaked via the internet.
The buzz generated from the leak led to an official release of the song as a purchasable single in February of 2017.
The song was featured on DJ Cashmere Cat's album "9." While the song wasn't a huge hit in the United States, it did hit the charts in New Zealand, Scotland, and Spain, providing some international exposure for Cabello.
"Hey Ma," Cabello's next tag-team single, was a three-way collaboration that included Latin Grammy Award-winning rapper Pitbull and Colombian reggaeton singer J Balvin.
The song, which became a top-five hit on the Hot Latin Chart, was featured on the soundtrack for the movie "The Fate of the Furious."
Cabello then contributed to the Major Lazer song "Know No Better," which also featured rappers Travis Scott and Quavo. The song charted in the United States and several other countries.
Cabello grew her fan base even more with additional collaborations that included:
"Havana (Remix)" with Daddy Yankee
"Almost Like Praying" as part of Artists for Puerto Rico
"Beautiful" with Bazzi
In May of 2017, Cabello officially announced the impending arrival of her first official debut solo album, announced with the title "The Hurting. The Healing. The Loving."
The timing of the release also likely contributed to her sizeable net worth since she took perfect advantage of the attention that all of her collaborative efforts had generated up to that point.
"Crying in the Club" was released in the late spring of 2017 as Cabello's first official solo single.
She gave a well-received performance of the song at the "2017 Billboard Music Awards," which helped propel it into the top 50 on the Billboard chart.
In the summer of 2017, Cabello attracted more attention from fans as she served as the opening act on Bruno Mars' 24K Magic World Tour.
She then became the face of Guess for their fall 2017 campaign.
Cabello's debut album — retitled "Camila" — was released in January 2018. All of the artist's hard work in 2017 contributed to the album's No. 1 debut on the Billboard albums chart. The album has since been certified as platinum.
The singer collaborated with Noonie Bao and Sasha Yatchenko to write the second single released from the album, "Never Be the Same." The song was a top 10 hit in a handful of countries that included the United States and the United Kingdom.
Cabello continued to up her net worth in 2018 with her first solo headlining tour. In between legs of her own tour, she served as the opening act for some dates on Taylor Swift's Reputation Stadium Tour.
In the fall of 2018, the singer headlined her first arena show at the 10,000-seat Mohegan Sun Arena in Uncasville, CT. While exact figures aren't available, it's likely that this single show was very lucrative for Cabello due to the size of the venue.
During this time, another single called "Consequences" was released from her debut album.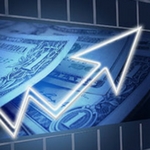 The next 10 minutes could change your life. We've recorded a special sit-down interview with a reclusive millionaire who details how he's closed out winning trade after winning trade throughout the volatility of 2022. In fact, he hasn't closed a single losing trade since 2016. Sounds impossible? It's not - and he'll prove it to you.

Click to see this exclusive sit-down interview
Camila Cabello Awards
Another big contributing factor to the net worth of entertainers is awards. This is because earning notable industry awards — or even just being nominated for certain ones — generates plenty of free publicity.
As a member of Fifth Harmony, Cabello shared honors that included a Billboard Women in Music Award, a Bravo Otto Award, a British LGBT Award, and an MTV Europe Music Award.
The Cuban-American singer also snagged the New Artist of the Year Award at the "2018 American Music Awards" and a Billboard Chart Achievement Award in 2018.
Altogether, Cabello has been nominated for nearly 90 awards for her various contributions as an artist.
She is credited with nearly 50 wins, and it's likely she'll have more given her track record with awards so far. Other notable awards earned by the singer include:
A 2018 Global Award for Best Female
Four BreakTudo Awards in 2018
Three Radio Disney Music Awards in 2017 and 2018
iHeartRadio Awards in 2016 and 2017
A Latin American Music Award in 2018
A LOS40 Music Award in 2017
Several MTV Europe Music Awards in 2017 and 2018
Two MTV Video Music Awards
Several Teen Choice Awards
A 2018 Nickelodeon Kids' Choice Award for Favorite Breakout Artist
---
➤ Free Guide: 5 Ways To Automate Your Retirement
---
Camila Cabello Personal Life
Camila Cabello, 21, was born on March 3, 1997, as Karla Camila Cabello Estrabao in Cojimar, Eastern Havana, Cuba. Her mother is Sinuhe Estrabao, and her father is Alejandro Cabello.
During her early years, Cabello moved back and forth between Havana and Mexico City. When she was still very young, the future pop sensation relocated with her parents to Miami. She officially became a United States citizen in 2008.
Stardom was a goal for Cabello even when she was still in high school. In fact, she opted to leave Miami Palmetto High School while she was in the ninth grade, although she later earned her diploma.
Cabello got her big break when she auditioned for the U.S. version of "The X-Factor" in Greensboro, NC, in 2012. She wowed the judges with a stellar rendition of the Aretha Franklin classic "Respect." However, her audition did not air because of issues with obtaining rights to use the song.
After being initially eliminated from the competition, she was called back and paired with the other singers who would eventually form the girl group Fifth Harmony. The girls finished third and secured a major-label record deal.
A Fifth Harmony EP was released in 2013. This was followed by two studio albums in 2015 and 2016. Cabello also won over several fans with her performances during various tours with Fifth Harmony.
Camila Cabello officially announced her decision to leave Fifth Harmony at the end of 2016 to embark on a solo career. She wasted no time seeking the spotlight as a solo artist. Soon after leaving Fifth Harmony, she appeared on "Dick Clark's New Year's Rockin' Eve."
Although her music also has tinges of R&B and some obvious Latin influences, the singer is generally classified as a pop artist. Michael Jackson and Rihanna are among the various artists Cabello has cited as her musical influences.
There have been on-again, off-again rumors about Cabello having a relationship with Shawn Mendes. While it is possible for two pop stars to seriously up their net worth by getting married, there is no indication that Cabello and Mendes have such plans, at least not right now.
Most of Cabello's impressive $14 million net worth is from her time spent with Fifth Harmony as well as her various solo projects and numerous collaborations. Her first official headlining tour also gave her a nice net-worth boost.
Since Camila Cabello is also a songwriter, a significant portion of her earnings comes from royalties for songs she has either written or co-written.
She has also opted to give back, something that many artists do when they have reached a point where they are able to do so. Some of Cabello's charitable efforts have included a partnership with the Children's Health Fund, which benefits low-income families.
What You Can Learn From
Camila Cabello Net Worth?
Not everyone who has a passion for music, a proven ability to create appealing songs, and some exposure from a competition-based talent show will end up with a net worth of $14 million. However, as Camila Cabello and other artists who came before her have demonstrated, there is something to be said for perseverance.
If you're not sure where to start, the gig economy is a quick way to start earning bucks. Companies like UberEats make it easy to pocket cash in a hurry.
Or if you own a home you could rent out a room to make some extra cash from time to time on Airbnb.
If you've already built up some savings and want to make your money work for you as Rich Dad, Poor Dad's Robert Kiyosaki encourages then check out robo-advisors like Betterment and Ellevest that manage your money without you needing to lift a finger.
Follow news on the Camila Cabello Twitter account and updates on her Camila Cabello Instagram account.
Advertisement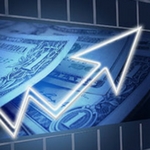 We have the world's leading artificial intelligence forecasting trends in the market. A strategy so precise it achieves a proven accuracy rate up to 87.4%. Check out the next 3 stocks this A.I. has on its radar for you in this free, live training.

Claim your seat now by clicking here.