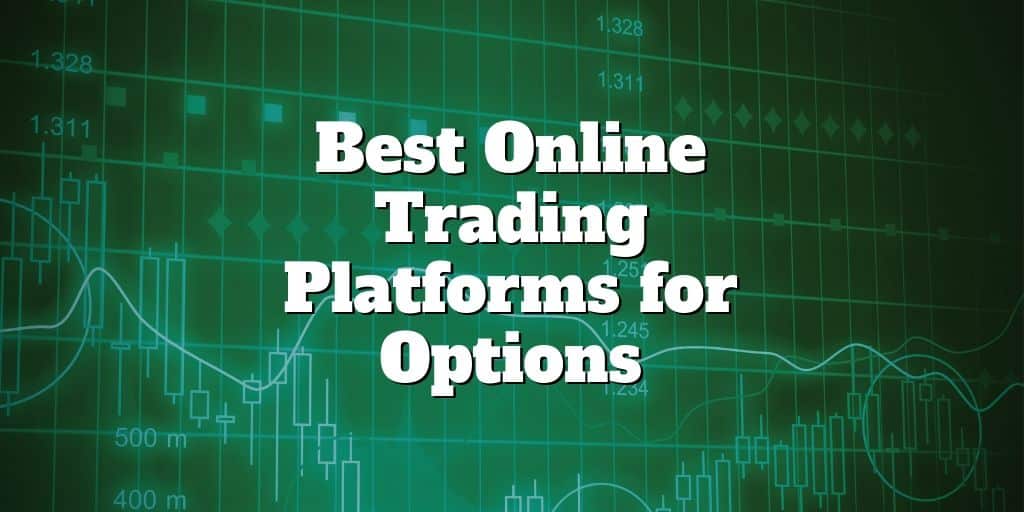 Options trading gives you opportunities to purchase or sell securities when they reach specific prices. When you add options to your investment strategies, you gain a way to potentially add more profits to your portfolio.
Unfortunately, not all trading platforms have features that make it easy for users to invest in options.
No matter how much experience you have with options, one of the trading platforms listed below will help you make the most of every opportunity.
Cheapest Trading Platform for Options: Robinhood
Robinhood gives options traders an opportunity to buy and sell without paying any fees. You read that right. You can use Robinhood for free.
Even though Robinhood doesn't charge any commissions, you get great features like:
Real-time notifications
A web-based platform
A mobile app for buying and selling
The platform also has a clean, simple design that makes it easy for beginners to understand their investment options.
If you're a professional options trader, Robinhood probably won't impress you. Free sounds great until you realize that you don't have access to the nearly unlimited features that you find on platforms like tastyworks. As a professional, you want a more robust platform.
Beginners, however, will learn a lot from Robinhood without risking more money than they want to invest.
Best Trading Platform for Options Experts: tastyworks
Options experts need access to a lot of information and tools that let them execute trades quickly. tastyworks excels in these two areas more than perhaps any other platform.
The tastyworks platform gives you the latest information to help you make smart trades. You get much more than a rolling ticker of stock prices. tastyworks features live and on-demand broadcasts from their experts. Only members have access to the analyses and discussions on tastyworks.
Surprisingly, you don't have to spend a lot of money on tastyworks. The precise amount that you pay depends on what you want to do. You can open a stick option for just $1. You can open a trade for options on futures for just $2.50 per contract. You don't pay any commissions when you close the trade (however clearing fees still apply).
tastyworks has a price breakdown on its website that makes it easy for you to compare it with other platforms. Obviously, tastyworks isn't free like Robinhood, but it still gives you very low commissions compared to other platforms.
Plus it has a social trading feature, live streaming broadcasts throughout the day from professional traders, and cutting-edge tools you won't find elsewhere.
Best Trading Platform for Options Beginners: Ally
Options beginners need a low-cost, simple way to learn about investing.
When you start an Ally account, you get 90 days of commission-free trades. During that time, you can learn about the platform, improve your options skills, and make mistakes without losing a lot of money. You can even earn up to $3,500 in bonus cash by funding your account.
Once your free trial ends after 90 days, you either enter the standard or select program. Select pricing applies to people that maintain a $100,000 average daily balance or execute at least 30 trades every 3 months. If you fall into that category, you pay $0.50 per contract and $3.95 per trade.
If you don't meet those qualifications, then you will pay $0.65 per option contract and $4.95 per trade. You pay more, but you don't have to maintain a minimum account balance or execute a minimum number of trades per month.
In return for joining Ally, you get access to the live trading platform and mobile app. You can also view streaming charts that help you understand your investment opportunities.
The company will also give you market stats, news updates, and metrics that make could make your investments more successful.
---
➤ Free Guide: 5 Ways To Automate Your Retirement
---
Best Online Trading Platforms for Options
No matter how long you have been trading options, one of the platforms listed above will match your needs.
If you're a beginner, Ally will get you started without a large financial commitment.
If you want to spend as little as possible, then you won't find an option better than Robinhood.
For professionals that aren't afraid to pay a little more for the best features, tastyworks is the right choice.
If you're a typical investor that wants a sophisticated platform that doesn't throw too much information or fees at you, then try tastyworks
Eventually, you may decide that you want to try another platform. For now, start with the one that matches your needs best.