The money that you put in a savings account will never see much growth. Unfortunately, you can only expect to earn about 0.10% from savings accounts these days. At that rate, you might as well stuff your money under a mattress.
If you're tired of getting such a small return from your bank, then you might want to consider opening a Betterment Smart Saver.
What Is Betterment Smart Saver?
Betterment markets Smart Saver as an alternative to traditional savings accounts. According to Betterment, you can expect to earn north of 2% from your investment.
When your money is invested in Smart Saver, Betterment places it in short-term bonds, which have performed rather well in recent years.
How much of a difference does the higher interest rate make?
Let's say you put $5,000 into a savings account that pays you the 0.10% national average. Within 5 years, your account will have grown by $25.05. That's just $5.01 per year!
Assuming that Smart Saver gives you a 2.4% return, your $5,000 will grow to $5,629.50 over 5 years. Instead of earning about $5 per year, you get about $130.
Plus, you enjoy tax advantages by using Betterment Smart Saver. You have to report savings account earnings to the IRS each year. Smart Saver offers some tax advantages that should lower your annual payments.
BETTERMENT SPOTLIGHT

InvestorMint Rating

5 out of 5 stars

Promo: Up to 1 Year Free Management
Management Fee: 0.25% - 0.40%
Account Minimum (Betterment Digital): $0
Account Minimum (Betterment Premium): $100,000

via Betterment secure site
---
Betterment Smart Saver Features
Fees
0.25% – 0.40%
Minimum Investment
$0
Tax-loss Harvesting
Yes on all taxable accounts
Socially Responsible Investing
YES
Live Advisors
YES
Portfolio Rebalancing
YES
401(k) Advice
YES
Device Compatibility
YES
Customer Support
Phone, Live Chat, Email
Promo
Up to 1 Year Free
How Does Betterment Smart Saver Work?
Betterment Smart Saver works as a brokerage account controlled by a robo advisor. Currently, Smart Saver only invests in short-term bonds, including U.S. Short-Term Treasury Bonds (SHV) and U.S. Short-Term Investment Grade Corporate Bonds (NEAR).
Smart Saver doesn't have a minimum deposit amount, so you can start your account with any amount of money.
You can withdraw money from your Smart Saver account at any time. You can also transfer money from your Smart Saver account to other Betterment investment products.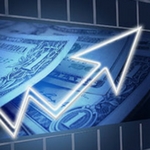 The SV Bank collapse marked the second-largest U.S. bank to close since the Great Recession…'God have mercy on us all': Robert Kiyosaki warned.

Kiyosaki is turning to gold and silver — a popular hedge against inflation. Gold can't be printed out of thin air like fiat money and it's value is largely unaffected by economic events.

'I'm buying gold because I don't trust the Fed," he said.

source: yahoo!news

Ready to dump your paper assets? Get Your Free Gold & Silver Guide Now
Is Betterment Smart Saver FDIC Insured?
After the Great Depression, the government realized that it had to give consumers more protections. Otherwise, few people would put their money into checking or savings accounts.
Congress created the Federal Deposit Insurance Corporation (FDIC) to provide that protection. Currently, FDIC insurance covers $250,000 of the money you keep in your bank account. If the economy tanks, the government ensures that you still have access to the money in your banking account, up to $250,000.
Unfortunately, Betterment Smart Saver does not have the same guarantee. Since it doesn't have FDIC coverage, it's possible that you could lose the money in your account. If Betterment makes bad investment decisions on your behalf, then your money could be at risk.
With that said, Smart Saver does carry SIPC (Securities Investor Protection Corporation) insurance. SIPC insurance protects you from fraud and bankruptcy. If Betterment went bankrupt or committed fraud, then you would get your money back. If it lost your money without committing fraud, then your money would disappear.
---
➤ Free Guide: 5 Ways To Automate Your Retirement
---
Is Betterment Smart Saver Safe?
You can't expect to earn a higher interest rate without accepting a little more risk. What could go wrong?
One possibility is that the Federal Reserve could lower interest rates. If that happened, short-term bond yields would probably fall.
The Fed did lower interest rates in 2008 to help combat the Great Recession. The rates increased in 2015, after many experts agreed that the economy had recovered. Since 2015, rates have grown slowly. If indeed the Fed does continue this trend, you can expect Smart Saver to give you a strong return on your investment.
But it's smart not to feel 100% certain about an investment. If economic conditions change, the Fed may do an about turn. For example, if unemployment increased or inflation started to change faster than expected, then the Fed could cut rates.
Without FDIC protection, an ailing economy could mean that you lose money in your Smart Saver account.
Betterment Smart Saver Review
Despite a few reservations, it makes sense for you to put money into a Betterment Smart Saver account. There is a possibility that you will lose some money. That's true of all investments. On the other hand, you know that you will lose money by putting it into a traditional savings account.
How could you lose money? Because most savings accounts don't have interest rates that match inflation. When you earn 0.10% interest in an economy with a 2% inflation rate, you always lose. Over the years, the value of the money you keep in a traditional savings account will fall. With a Smart Saver account, you have an opportunity to grow your wealth.
The bottom line is that you should probably use a traditional savings account in coordination with a Smart Saver account. Keep enough money in your savings account to pay for emergency expenses.
Most banks can transfer money from savings to checking within seconds. It will, however, take some time to transfer money from Betterment to your checking account.
Once you feel comfortable with the amount in your savings account, start adding money to a Betterment Smart Saver account. Ideally, the money will grow instead of losing value like the cash in your savings account.
We believe that Smart Saver has advantages worth using, but you have to decide what to do with your money.
Advertisement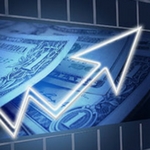 In times of inflation, gold prices have an inverse relationship with the markets, growing in value during market volatility. Amid economic instability, some retirement savers see precious metals, as an opportunity for profit and wealth preservation. Get the practical insights to take back control of your retirement with safe-haven assets like Gold & Silver.

Download the latest Global Gold Report, featured in Fortune Investors Guide.
Beyond Smart Saver, Is Betterment Worth It?
Betterment doesn't just offer a high yield savings account. It's best known as a robo-advisor that can manage your money using computer algorithms.
As one of the first and best robo-advisors, Betterment has among the lowest fees in the industry, relies on Nobel-prize winning research to invest your money, and has a host of features that separates it from the pack, including:
Tax-loss harvesting
Human advice from financial experts
Betterment Promo
If you make a deposit within 45 days, you can get up to one year of automated investment management free.
| | |
| --- | --- |
| Deposit | Managed Free |
| $5,000 to $24,999 | 1 month |
| $25,000 to $49,999 | 2 months |
| $50,000 to $99,999 | 3 months |
| $100,000 to $249,999 | 6 months |
| $250,000 to $499,999 | 9 months |
| $500,000+ | 1 year |
BETTERMENT SPOTLIGHT

InvestorMint Rating

5 out of 5 stars

Promo: Up to 1 Year Free Management
Management Fee: 0.25% - 0.40%
Account Minimum (Betterment Digital): $0
Account Minimum (Betterment Premium): $100,000

via Betterment secure site
>> How To Retire In 5 Simple Steps
>> 7 Retirement Investing Tips
Advertisement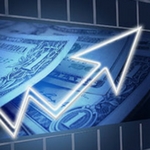 The Federal Reserve has a disturbing plan that is getting ready to roll out as soon as May. This is a lot more than printing trillions of dollars or manipulating interest rates. It's about every checking account, every purchase and every money transfer in America — including yours and mine. 

Click here to discover how to protect your money