Former model, actress, TV star, and celebrity poker player, Shannon Elizabeth can claim many different labels. She achieved widespread fame with her appearance in "American Pie" and has played many roles on television.
She is also a champion poker player and has played in numerous tournaments.
Even with these achievements, it may be surprising that Shannon Elizabeth's net worth is estimated at nearly $10 million. How did she get there?
How Shannon Elizabeth Got Famous
Shannon Elizabeth was born in Houston, Texas, on September 9, 1973. Her father is of Lebanese and Syrian origins, and her mother is of English and German descent.
After she finished second grade, her parents moved to Waco, Texas, where she was raised and graduated from high school. She attended Waco High School and competed in tennis.
When Shannon was a senior at Waco High School, she appeared in a music video for a local group called Hi-5. Antoine Fuqua happened to be the director of the video.
She graduated in 1991 and moved to New York where she worked as a fashion model.
Elizabeth was able to travel around the world with her modeling career to far-flung places, including Australia, Japan, Italy, and France.
Several years later, she moved to Los Angeles where she signed on with the Ford and Elite modeling agencies. She said that she moved to LA because she wanted to begin a career in acting.
>> How Much Is Mariah Carey Worth?
Shannon Elizabeth Movies
Shannon moved to Los Angeles because she wanted to become an actress. After taking some acting classes and appearing in a few television shows and films in the late 1990s, Elizabeth landed the iconic role of Nadia, the attractive foreign exchange student in "American Pie."
The film was a huge success and propelled Elizabeth to stardom. Her roles in the "American Pie" movies contributed the most to her net worth.
She has subsequently appeared in numerous films, including: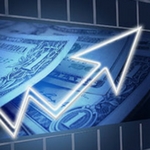 This list ranks the top optionable stocks daily based on trend, volume, price and our proprietary algorithm. FREE bonus: a strategy for generating income in 8 minutes per day.

View this list for FREE now!
Shannon Elizabeth Awards
She was nominated for an MTV Movie and TV award in 1999 as a breakthrough female performer.
In 2011, she received a nomination for her role in "A Novel Romance" at the New York International Film & Video Festival as best actress, and she was named as the winner.
Elizabeth shared a nomination with the other cast members of "Love, Actually" in 2004 for a Phoenix Film Critics Award. However, the ensemble cast was not named as the winner.
She also shared a nomination with the other cast members of "American Pie" in 2000. The ensemble cast was named as the winner by the Young Hollywood Awards.
>> What Is Jessica Simpson's Net Worth?
---
➤ Free Guide: 5 Ways To Automate Your Retirement
---
Shannon Elizabeth TV Star
In addition to her work in film, Elizabeth has also made many appearances on television. She first appeared on TV as a waitress on "Hang Time" in 1996.
In 2002, she appeared as Karen in the episode "About a Boy" on the show "Just Shoot Me."
She also appeared in an episode of "Off Centre" and two episodes of "The Twilight Zone" in 2002.
In 2004, she featured in an episode of "One on One" and had a recurring role on "That 70s Show" as Brooke from 2004 to 2005.
She played the role of Tiffany Sherwood on "Cuts" in 2006 and appeared as Anita in an episode of "Melissa & Joey" in 2013.
Elizabeth appeared on NBC in "Thank God You're Here" and was a cast member during the sixth season of "Dancing with the Stars." Shannon says that she continues to act in projects that she loves.
>> How Much Money Does Mary J Blige Have?
Shannon Elizabeth Poker Player
Shannon is an accomplished poker player, winning 12 tournament cash prizes from 2006 to 2010. During that time, she went to Las Vegas as many as three times per month to play poker games against leading players.
In 2006, she described the game as her second career. Elizabeth does not seem to be as active in poker any longer, though. Since 2010, she has only won one cash prize at a poker tournament, held in 2013.
In 2005, Elizabeth played in the World Series of Poker's main event under the tutelage of David Negreanu.
In January 2006, she beat 83 poker professionals and celebrities to win $55,000 in a tournament to celebrate the new poker room at Caesar's Palace.
She won four cash prizes in 2006 and 2007 in the World Series of Poker.
She made it to the semifinals in 2007 in the NBC National Heads-up Poker Championship, losing to the tournament's eventual winner, Paul Wasicka.
>> What Is Anna Kendrick's Net Worth?
Advertisement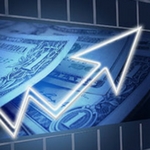 The early bird gets the worm and the options trader who waits until 9:30EST can win big! Hi, I'm Dave Aquino and if you're new to options trading, my e-book "How To Master the Retirement Trade" will show you exactly how to take advantage of this early morning, profitable, but often overlooked window of trading time.

Download your copy today and let's get started!
Shannon Elizabeth Video Games
Shannon has several video game credits. In 2004, Elizabeth provided the voice and the likeness for Serena St. Germaine on the video game "James Bond 007: Everything or Nothing."
In 2007, she starred as herself in the video game "World Series of Poker 2008: Battle for the Bracelets."
In 2009, Elizabeth provided the audio for the voice of Amy Lovehart in "Leisure Suit Larry: Box Office Bust."
Elizabeth The Animal Activist
Shannon Elizabeth is an animal lover who has been very active in supporting animal charities.
In 2001, she co-founded Animal Avengers with her then-boyfriend, actor Joseph D. Reitman. The charity is an animal rescue for dogs and cats in Los Angeles. The organization is dedicated to preventing animal cruelty, placing cats and dogs in homes and teaching pet owners how to be responsible.
Team Bodog, an online casino that is based in Brazil, held a poker tournament in 2005 for celebrities to benefit Animal Avengers, and it raised more than $50,000 for Elizabeth's organization.
Shannon Elizabeth also participated in a poker tournament that was held by Team Bodog in December 2005 in Hawaii during a two-day event that was held for more than 110,000 soldiers.
The tournament was a no-holds-barred Texas Hold 'em poker event. Elizabeth was seated at the final table during the tournament, but she did not win.
The proceeds of the event went to the Fisher House, a charity that supports military service members and their families. In 2016, Animal Avengers began 3D printing of prosthetic limbs for animals that had suffered amputations, and Elizabeth donates to this cause as well.
Farm Sanctuary Turkey Adoptions
In 2012, Shannon served as the spokesperson for Farm Sanctuary to encourage people to adopt turkeys instead of eating them for Thanksgiving.
Farm Sanctuary is an organization that has turkeys living in several sanctuaries in the U.S. It offers turkeys for adoption to people who are vegan or vegetarian and who have land for the turkeys to run, and Elizabeth lends her name to this group.
Shannon Moves To South Africa
In 2018, Shannon started the Shannon Elizabeth Foundation in South Africa. She designed eco-friendly bracelets out of hemp and coconut wood that she sells. The proceeds from the bracelets go to support her foundation.
The Shannon Elizabeth Foundation is focused on ending practices like rhinoceros hunting in South Africa.
The foundation supports two main programs, including an Animal Avengers section for children so that they can learn how to care for animals and to avoid animal cruelty, and a Wildlife Review Initiative that is focused on fighting against poaching and animal cruelty around the world.
The initiative is especially focused on providing help to rhinoceroses wherever they are in a crisis in the world.
>> What Is Scott Baio's Net Worth?
Shannon Elizabeth Husband
Shannon Elizabeth was born as Shannon Elizabeth Fadal to Patricia and Gerald Fadal.
She took dance and tap lessons as a child and was on her high school's dance team. In high school, she was also active in cheerleading and served on the student council in addition to playing tennis.
Elizabeth states that she was very serious about tennis and considered pursuing it professionally before choosing to go into modeling after her graduation.
After an eight-year relationship with her boyfriend, Joseph D. Reitman, a fellow actor, the couple married in 2002. Unfortunately, their marriage didn't last.
Elizabeth and Reitman announced their separation in 2005 but are still friends. Reitman continues to manage Elizabeth's theatrical career. The couple's divorce was finalized in 2007. Elizabeth has never had any children.
In 2008, Shannon Elizabeth appeared in headlines for dating Derek Hough, her partner on "Dancing with the Stars." However, their relationship only lasted for a few months.
In 2014, she was linked with Russell Simmons, a hip-hop mogul and an animal rights activist. They made an appearance together at the 2014 Golden Globe Awards. The couple ended their relationship in 2015.
Is Shannon Elizabeth Dating Anyone Now?
She apparently has not dated anyone since the breakup with Simmons. She is now almost completely focused on her work with animals. Shannon currently lives in Cape Town, South Africa, with her dog, Peanut, and she is a practicing vegan.
Shannon has already enjoyed a successful career despite her relatively young age. As her focus has increasingly turned to her charitable work with animals, she has acted less frequently.
However, her work in the "American Pie" movies surely helped add to Shannon Elizabeth's net worth. Given her experience and talent, it is no wonder that she has been able to amass a net worth estimated at nearly $10 million.
>> What Is Chaka Khan's Net Worth?
Advertisement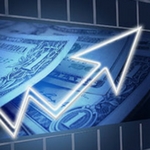 Here's something investment expert Nilus Mattive has never discussed publicly before...

He believes right now is the best time to consider putting some money into the cryptocurrency markets. Let him show you the seven big cryptos that could go to zero, as well as some of his favorite plays and strategies for 2023.

Watch this free video and see for yourself.