While the stock market does have periods of calm, sudden highs and lows are part of the game. Individual stocks are even more volatile, moving up and down on company news, industry activity, and geopolitical changes.
A company's fortunes can change in a moment, driving share prices higher or lower in unpredictable ways. That makes it tempting for investors to buy or sell based on emotion rather than fact. 
Eric Ferguson knows that letting your emotions drive your trades is guaranteed to lose you money. That's why he launched Mindful Trader – a service that bases investment decisions on statistical research instead of rumors, fear, and unwarranted enthusiasm.  
Mindful Trader: Pros and Cons 
Overall, Mindful Trader has two critical advantages over similar services: 
Trade recommendations are based on in-depth analysis of data – not gut instinct, speculation, and rumor. 

Mindful Trader has a strong record of success, and Eric doesn't recommend any trades he isn't making himself. 
The downside to Mindful Trader is the price tag. While it is a good value as compared to potential returns, it's a fairly costly method of obtaining investment advice.
Who is Mindful Trader's Eric Ferguson? 
Some traders focus on news and world events to determine where they want to put their money. They try to predict which industries and companies are most likely to grow based on current trends and potentially game changing products and services. Eric Ferguson takes an entirely different approach. He's a math guy, and he trades based on the numbers. 
After earning the title of valedictorian in high school, Eric graduated from Stanford University with a degree in Economics.
It's worth noting that Stanford was quick to accept him given his perfect score on the mathematics section of the SAT. He's always been interested in identifying patterns, and he uses price movement tendencies and historical probabilities to determine where and how to invest. 
Eric might be a mathematical genius, but he is as down-to-earth as they come. He is on a first-name basis with his clients, and he answers most questions personally. Mindful Trader members give him high praise for his ability to share his knowledge in a way that is accessible and easy to understand. 
One had this to say about the Mindful Trader experience: 
My knowledge of trading has grown immensely through Eric's on-line instruction and chat conversations. His personal care throughout the process has provided security and his openness has allowed me to feel comfortable asking any question about the market.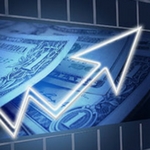 Thanks to forgotten 50-year-old legislation, often ignored by investment advisors, gold bugs, and silver hounds... You can now collect $10,000 or more in free silver.

Millions of Americans know NOTHING about this... Because it exploits a "glitch" in the IRS tax code that helps protect your retirement... While paying ZERO TAXES & PENALTIES to do it. That's why you need to see this NOW.

Click Here to get all of the details in this FREE Kit
What is Mindful Trader?
In a nutshell, Mindful Trader is a service designed to provide timely trading alerts to members. It is primarily focused on swing trading, which is the space between day trading and longer-term buy-and-hold methods.
Through its trading alert service, Mindful Trader helps members benefit from gains over the course of several days or weeks. 
It's important to note that swing trading does carry risks above and beyond those of more traditional, longer-term methods.
Swing traders may be negatively impacted by activity occurring overnight or on weekends, leading to large discrepancies between one session's closing price and the opening price for the following session. 
Of course, Eric accounts for that risk in making his trade recommendations. He bases his formulas on decades of market behavior.
---
➤ Free Guide: 5 Ways To Automate Your Retirement
---
How Does Mindful Trader Choose Trades? 
Eric is a master of statistical analysis, and he has taken his interest in mathematics to a whole new level in managing his portfolio. He created a proprietary set of strategies based on more than 20 years of market data, and he tested how his portfolio might have performed during that period by applying his strategies backwards over many years. 
The most compelling thing about the Mindful Trader methodology is that Eric has considered all the pesky details that can impact returns. For example, when testing his strategies, he accounted for commissions, slippage, and changes in the order that wins and losses occurred. 
Eric also looks for consistency. He wants the Mindful Trader method to deliver steady returns over time. He indicates that his goal is to ensure diversity while improving the compounding of returns and lowering risk exposure. 
What you won't find in Mindful Trader recommendations is the "next big thing" – stocks that will jump up or drop based on unpredictable market news. Instead, Eric focuses on patterns developed by established companies over time. 
Mindful Trader alerts are limited to stocks and futures, and Eric focuses on large-cap stocks. That's an important point, because those companies see consistently high trading volume.
The activity that occurs as a result of Mindful Trader alerts is unlikely to have a significant impact on share prices. That means no chance of so-called "pump-and-dump" schemes, in which stock alert services push members to buy penny stocks and drive the price up. 
Mindful Trader Returns
Eric notes he completed a 20-year back-test to determine how his methods would have performed. The results were nothing short of astonishing.
Had Eric applied his methods to the past 20 years of market activity, he would have generated a median annual return of 181 percent.
For context, that means a $10,000 portfolio would have grown to more than a million dollars today. 
Median means that some years were higher and some years were quite a bit lower. Here is a look at the specifics: 
2001 6 percent
2002 8 percent
2003 160 percent
2004 145 percent
2005 50 percent
2006 150 percent
2007 130 percent 
2008 72 percent
2009 139 percent
2010 126 percent 
2011 129 percent 
2012 205 percent 
2013 147 percent
2014 295 percent 
2015 241 percent
2016 201 percent
2017 185 percent 
2018 197 percent
2019 380 percent
When all the data is in, Mindful Trader might not have generated above-average returns for 2020, but given the market volatility that plagued the year, that is not unexpected. The important point is that when you apply the Mindful Trader methods, historical data shows a pattern of success. 
Advertisement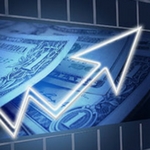 The next 10 minutes could change your life. We've recorded a special sit-down interview with a reclusive millionaire who details how he's closed out winning trade after winning trade throughout the volatility of 2022. In fact, he hasn't closed a single losing trade since 2016. Sounds impossible? It's not - and he'll prove it to you.

Click to see this exclusive sit-down interview
Mindful Trader Features
The biggest feature of Mindful Trader's service is clear, detailed instructions on what, when, and how to invest.
Eric offers this sample of a typical trade alert: 
Bought AAPL at 136.98. Set profit target at 138.38. Set stop-loss at 135.29. Closing by 11/26/20.
With this message, members have enough information to move forward: 
Ticker – The ticker symbol.
Position – Whether to buy shares or short them.
Price – The price he paid for his position.
Profit Target – The price point at which he will close the position and take profits.
Stop-Loss – The price point at which he will assume there is no profit to be made, and he will close the position to minimize loss.
Time Limits on Trades – When he plans to close the position, regardless of where things stand.
In other words, it's simple. Members know exactly what to do, when to do it, and what to expect in terms of potential profits.
Eric states that he is highly selective about trades, and he only chooses those that meet the very specific criteria he has established.
The frequency of alerts varies based on market activity, but the average is between one and three per day. However, there are times when activity is higher, and sometimes days will pass without a trade alert.
All of this speaks directly to the care with which Eric chooses the trades most likely to deliver returns.  
Mindful Trader Pricing
Mindful Trader isn't inexpensive by any standard, but at $47 per month, it's not unreasonable – particularly compared to other stock alert services. Consider these alternatives: 
Motley Fool Stock Advisor for investors who want to buy and hold – $199 per year (no month-to-month plan available) 
Superman Trades for swing traders – $147 per month
Tim Alerts for day traders interested in penny stocks – $697 per year (no month-to-month plan available) 
Trade Ideas for day traders – $1,068 per year for the basic plan and $2,268 for the premium plan (no month-to-month plan available)
Warrior Trading for day traders – $5,997 per year (no month-to-month plan available) 
Clearly, Mindful Trader's pricing is well within the range established by other trading advisors and stock picking services.
The monthly payment option adds flexibility and reduces commitment – members can cancel if they are not satisfied with Eric's alerts. 
Who Is Mindful Trader Right For?
If you are interested in day trading – the practice of making multiple trades during a single session and holding shares for less than a day – Mindful Trader isn't the right service for you.
The same is true if you are looking to build a portfolio intended to create long-term returns. Both types of trading require a different sort of research than swing trading. 
However, if your goal is to buy and sell the same shares within a period of a few days or weeks, you are using a swing trading strategy – and Mindful Trader has exactly what you need at the precise moment you need it. 
You don't have to be an expert in meditation or mindfulness – Eric has that part covered. You also don't have to sit in front of a computer all day.
These alerts are intended to work for average retail traders who have full-time jobs that keep them busy. The idea is to set up the trades as soon as possible once you receive the alerts, but unlike day trading, a few hours rarely makes a difference. 
What you do need is an appreciation for the logic behind statistical probabilities and the market's patterns of behavior. That ensures you are confident in making the recommended trades shortly after you receive an alert. 
How To Get Started with Mindful Trader
The beauty of Mindful Trader is that you can start benefiting from the service right away, no matter how much experience you have with the stock market.
All you need is a brokerage account, the ability to receive text messages and/or email, and whatever amount of cash you want to invest. 
Some of the most popular self-directed brokerage firms include: 
Ally Invest – no-fee stock trades, no minimum balance 
Cash App – no-fee trades, no minimum balance 
Charles Schwab – no-fee trades, no minimum balance 
E*Trade – no-fee trades, no minimum balance 
Fidelity – no-fee trades, no minimum balance 
Merrill Edge Self-Directed – no-fee trades, no minimum balance 
SoFi – no-fee trades, minimum balance of $1 
Once you have funds in your brokerage account, you are ready to act on Mindful Trader alerts. 
Mindful Trader Review: The Bottom Line
The bottom line is that Mindful Trader is a good choice for investors who are confident about following the math behind the market – not the emotion. Participation takes almost no time at all, and the monthly fee is reasonable considering the potential gains. 
As with all investments, past performance doesn't guarantee future success, and the Mindful Trader methods may not be effective going forward. That means you should consider your investments a gamble, and you should never invest more than you can afford to lose. 
Advertisement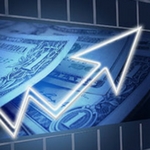 Mr. Market is fickle and emotional... After ten years of going up in a nearly unbroken line, he abruptly decided to reverse course...

And usher in a bear market that has crushed portfolios — But while most investors were going through the worst year since the Global Financial Crisis...

A small group of 3,700 people had the chance to collect instant "bonus payouts" courtesy of Mr. Market every week.

All thanks to a method most investors have no idea about… watch this demo showing how it works.