Sending money to international friends, family, and business associates has never been easier—or less expensive. It is no longer necessary to rely on your local bank to process these transfers. 
Specialized services such as CurrencyFair make these transactions faster and more affordable because they process such high volumes. The most reputable companies offer the same level of security as commercial banks, and they are registered with oversight agencies in the countries where they operate.
What Is CurrencyFair?
CurrencyFair is a money transfer service, but it works a little different from other options. The company's goal is to reduce the costs associated with international currency transfers by matching users with complementary needs and facilitating the trade.
Most times, this means currency never leaves the country, which cuts down on costly exchange rates. All of that is invisible to users, happening seamlessly behind the scenes. 
Besides standard transfer tools, CurrencyFair has unique features that can save you money. For example, you can hold funds in multiple currencies until the exchange rate is right, or you can use the peer-to-peer network to set your own rate and trade with another CurrencyFair user.
CurrencyFair's alert system keeps you updated on changes in exchange rates, so you can make your transfer when conditions are in your favor. 
What Currencies Does CurrencyFair Support? 
As of Q1 2021, CurrencyFair permits 17 types of currency to be transferred into an account. These include: 
Australian Dollar (AUD)

British Pound (GBP)

Canadian Dollar (CAD)

Czech Koruna (CZK)

European Union Euro (EUR)

Hong Kong Dollar (HKD)

Hungarian Forint (HUF)

New Zealand Dollar (NZD)

Norwegian Krone (NOK)

Polish Zloty (PLN)

Singapore Dollar (SGD)

South African Rand (ZAR)

Swedish Krona (SEK)

Swiss Franc (CHF)

United Arab Emirates Dirham (AED)

US Dollar (USD)

Danish Krone (DKK)
CurrencyFair lets users transfer funds out to more than 150 countries, including the United States. However, note that CurrencyFair does not accept registrations from the United States at this time.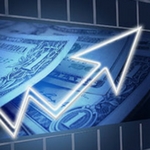 Finally released to the public, trading guru Dave Aquino's guide, "The Options Trading Accelerator Method", reveals how Wall Street's big lie has stopped traders with small accounts from reaching their full potential and how his student favorite trading method could change that!

Click here to keep reading…
CurrencyFair: Pros and Cons
There are several areas where CurrencyFair shines. And of course, there are areas in which the service doesn't meet the needs of every potential user. Here is what you need to know before you sign up.  
Pros
CurrencyFair offers low fees and highly competitive exchange rates. 
The peer-to-peer option can save users even more. 
The site and app are user friendly. 
Cons
The biggest downside to CurrencyFair is that US residents cannot open an account. However, users outside of the US can transfer money to US residents. 
CurrencyFair transfers can take one to two days to reach the recipient. Some competing money transfer companies offer same-day service.
---
➤ Free Guide: 5 Ways To Automate Your Retirement
---
How Does CurrencyFair Work?
CurrencyFair is more a marketplace than a traditional money exchange service, so it sets exchange rates based on user activity.
While the current average cost of a transaction is approximately 0.4 percent of the amount being exchanged, that percentage is expected to go down as more members use the service.
Today, some users pay as little as 0.1 percent of their transaction, plus the basic CurrencyFair transfer fee, although that cost can go up to 0.6 percent depending on exchange activity. 
The first step in using the CurrencyFair service is to open an account. You complete this step online, entering the required personal identification information such as name, address, and date of birth.
Financial regulations require CurrencyFair and other money transfer services to verify customers' identities to prevent financial crimes like money laundering. That means entering a passport or government-issued identification number, which CurrencyFair attempts to verify through third-party databases. If it is not possible to verify identity electronically, CurrencyFair may ask you to upload a copy of the identification document. 
Once your account verification is complete, you enter the amount and type of currency to be transferred and the recipient's information. CurrencyFair displays fees before you go any further, so you can decide whether to proceed or cancel the transaction until exchange rates are more favorable. 
The last step is to fund the transfer. You can do this by initiating a transfer from your bank account or entering a credit/debit card number. It can take several days for the money to reach your CurrencyFair account. When it does, the service starts the transfer immediately, and the recipient receives the funds within roughly two days. 
Those who need to send regular transfers to international friends, family, and business associates can create a recurring outgoing transfer. That reduces the need to login and set up frequent one-time transfers. However, each transfer does need to be funded, so many CurrencyFair users set up a recurring transfer into their accounts to automate the entire process. 
What Is the CurrencyFair Peer-to-Peer Exchange? 
Peer-to-peer networks have taken over entire industries, from transportation to hospitality. For example, Uber and Lyft connect drivers with people who need a ride, and Airbnb makes it possible to rent out a couch, a room, or an entire home with the click of a button.
Even food delivery has turned into an enormous opportunity for peer-to-peer entrepreneurs. GrubHub, DoorDash, and Uber Eats bring local cuisine to diners' doorsteps. 
CurrencyFair used the same concept to set up its peer-to-peer currency exchange service. Those who wish to trade one type of currency for another can list the rate at which they want to make the exchange.
If another CurrencyFair user has the right type of currency and will accept the exchange rate offered, CurrencyFair facilitates the trade for a small fee. That removes the middleman—typically commercial banks—and in doing so, removes the excessive fees.
Advertisement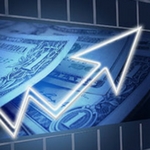 As you've no doubt seen on the news, our economy is facing uncertain times ahead. Inflation continues to skyrocket, the Fed has been failing us left and right, and the government is in shambles. As it stands, your money is not safe. But there is hope, the Inflation Survival Plan will tell you everything on how to not only survive, but actually thrive through this harsh economic change.

So don't wait until it's too late, act now and secure your future TODAY!
Is CurrencyFair Safe?
CurrencyFair is based in Ireland, and it is licensed and regulated by the Central Bank of Ireland.
Regulation offers users peace of mind because they know CurrencyFair meets the same stringent standards required of other financial institutions. For example, CurrencyFair keeps customer funds separate from company funds, and the business leaders must meet certain qualifications to be eligible to work in a position of trust. 
In addition, CurrencyFair has implemented the most advanced security features to protect users from data loss, cybercrime, and fraud.
Many transactions require two-factor authentication, and the website uses 256-bit encryption—the same type that big banks rely on. They store account information in a secure data center with redundancies built in to protect data. 
CurrencyFair constantly monitors its systems for breaches, and it uses the most advanced virus protection software available. In short, CurrencyFair makes security its highest priority. 
However, it is important to remember that some types of fraud can trick users into sending money to scammers. Common schemes include requiring a fee to claim lottery winnings, requesting money for a non-existent charity for disaster relief, and too-good-to-be-true prices on cars, apartments, and other big-ticket items.
The best way to prevent becoming a victim of these schemes is to follow one simple rule: never send money to a stranger.
CurrencyFair Prices
For a standard international transfer, CurrencyFair's average price is 0.4 percent of the transaction amount and a €3 transfer fee.
That's more impressive when compared to fees that banks impose for equivalent international currency transfers. Consider this example for a transfer of £2,000.00: 
Average Bank Charges
International transfer fees – £40.00
Exchange rate margin – £60.00
Total cost – £100.00
CurrencyFair Charges
International transfer fees – £2.50
Exchange rate margin – £6.00
Total cost – £8.50
The savings increase for users who have the flexibility to wait for a match through the peer-to-peer currency exchange. When two CurrencyFair members trade currency at an agreed-upon rate, they pay a fee of 0.25 percent or 0.3 percent, depending on the type of currency involved, and the €3 transfer fee.
When compared to traditional financial institutions, this represents significant savings—particularly for those who make large and/or frequent international currency transfers. 
Is CurrencyFair Reliable?
User reviews show that CurrencyFair is reliable in completing transfers within the stated time frame. The only downside is that the time frame is longer than some of CurrencyFair's competitors.
Transferring money into a CurrencyFair account can take up to three days, depending on the type of currency. It can take up to two days for funds to reach the recipient when sent from a CurrencyFair account.
Again, the exact timing depends on what time of day the transaction starts and the type of currency involved in the exchange. 
CurrencyFair Reviews from Trustpilot Users 
Independent review site Trustpilot has collected more than 4,800 CurrencyFair reviews. The ratings average 4.6, and comments include: 
The support during setup of my registration was effective and quick. Almost no transaction fees and fair currency exchange rates were very welcomed.
Without hesitation they are an excellent platform for quick and hassle-free exchange and transfer of funds.
I think this is the end of the abusive commission rates of the banks! Thank you so much for inventing this method of transfer where everyone wins with a fair exchange rate and excellent service!
CurrencyFair reviews are overwhelmingly positive, and users regularly point out how fast and affordable it is to send money through this service. 
Other Money Transfer Services 
CurrencyFair is just one in a long list of money transfer services that permit you to send funds internationally for a fee. Other options—and their exchange rate markups—include: 
Azimo (1.5 percent) 
MoneyGram (4 to 5 percent) 
OFX (1.5 percent) 
Remitly (1 to 2 percent) 
Ria Money Transfer (0.5 to 2.5 percent) 
Skrill (3.99 percent) 
TransferWise (0.5 percent) 
WorldRemit (1 to 1.5 percent) 
XE (0.5 to 2 percent) 
Xoom (2 to 4 percent) 
Many of these companies offer accounts for US users at rates below what traditional banks charge. Keep in mind that the same safety rules apply with these services. The most important consideration is that you should never send funds to someone you don't know. 
Advertisement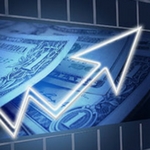 Thanks to forgotten 50-year-old legislation, often ignored by investment advisors, gold bugs, and silver hounds... You can now collect $10,000 or more in free silver.

Millions of Americans know NOTHING about this... Because it exploits a "glitch" in the IRS tax code that helps protect your retirement... While paying ZERO TAXES & PENALTIES to do it. That's why you need to see this NOW.

Click Here to get all of the details in this FREE Kit