InvestorMint provides personal finance tools and insights to better inform your financial decisions. Our research is comprehensive, independent and well researched so you can have greater confidence in your financial choices.
Fidelity is most frequently associated with administering work retirement plans but its brokerage division has industry-leading research, a comprehensive list of mutual funds, and reasonable commissions.
As a full-service brokerage firm with almost $2 Trillion in client assets, Fidelity shines in customer service. What counts against Fidelity most is its account balance, trade frequency and amount minimums.
Fidelity Spotlight
FIDELITY SPOTLIGHT

InvestorMint Rating

4.5 out of 5 stars

Promo: Get up to 500 commission-free trades for 2 years
Account Minimum: $2,500 brokerage; $0 IRA
Commissions: $7.95 per trade
Fidelity Customers
Fidelity is well known in professional workplace environments for administering retirement plans but its brokerage division has much to offer: best-in-class research, top notch customer service, reasonable commissions and a wide range of tradeable securities.
Beginner traders won't find an easier platform to research equities than Fidelity. The user interface, user experience and intuitive navigability are without equal across the industry. Experienced traders will be just as pleased with the visuals and how easy it is to navigate the platform but will also find extensive proprietary and third-party research.
Traders seeking to stay informed and on top of current news and market movements will be spoiled for choice with market reports, educational articles, sector outlook reports, and regular weekly email communications.
Fidelity caters well to mutual fund investors, equities traders, bond investors and even options and Forex traders. Fee-conscious traders, who are seeking lower-cost platforms that focus on options, futures and Forex, may be better served elsewhere, such as at thinkorswim® or TradeKing.
Fidelity is best for traders of:
Mutual Funds
Bonds
Stocks
Options
Forex
Traders who are uncertain which category they fall into are provided a helpful quiz to match research providers to investment style.
Fidelity serves the following trader and investor categories best:
Traders seeking extensive research
Active traders
Retirement investors
Mutual fund investors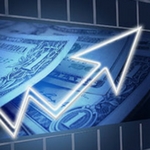 This list ranks the top stocks daily based on our proprietary algorithm. FREE Bonus: 3 Stocks To Double This Year

View this list for FREE now!
Fidelity Promo Deal
Fidelity offers the following promotions:
Get 300 commission-free trades for 2 years with a deposit of $50,000-$99,999 to open or fund a brokerage or IRA account
Get 500 commission-free trades for 2 years with a deposit of $100,000+ to open or fund a brokerage or IRA account
---
➤ Free Guide: 5 Ways To Automate Your Retirement
---
Fidelity Pros and Cons
Fidelity is a full-service brokerage firm offering 24/7 support, the best research in the industry, fair commissions, and an easy-to-use platform interface. The biggest drawbacks with Fidelity are its fee structure for less active traders as well as its high account minimums.
Fidelity Pros
Fidelity Cons
✅ Industry-Leading Research: Fidelity stands above its peers when it comes to free, extensive research. An intuitive, polished interface presents information clearly from numerous third party research companies in addition to Fidelity's Equity Summary Score.
Fidelity does promote its own funds, which is to be expected, but regardless of that fact, it is easy to quickly compare mutual funds and find low expense ratios, investment philosophies and other valuable metrics.
Third party providers include S&P Capital IQ, Recognia and McLean Capital Management.
❌ High Account Minimums: A $2,500 minimum is required to trade mutual funds and a $5,000 deposit is required for margin trading.
✅ Platforms & Tools: Desktop, mobile and web-based platforms are available through Fidelity.
Active Trader Pro, which serves active traders, has both a downloadable desktop and web-based platform that are well-designed and intuitive to navigate.
Wealth Lab Pro provides traders that ability to customize strategies.
❌ High Activity Minimums: To access Fidelity's Active Trader Pro platform, traders must execute thirty six traders for each 12 month period ongoing.
✅ Customer Support: Fidelity supports an extensive list of tradeable securities:

Stocks
Options
Bonds
Mutual Funds
ETFs
Futures
Forex
Pink Sheets

✅ Commissions: Fidelity charges:

$4.95 per stock trade; and
$4.95 + $0.65 per contract for options trades

These costs are not the lowest in the industry but are reasonable given the full-service offering provided.
On commissions costs, Fidelity does come in better than peers though Schwab is more competitive.

✅ Customer Support: Fidelity distinguishes itself from its peers by rewarding active traders with dedicated trading specialists around the clock 7 days a week.
Fidelity's phone support is as good as any brokerage firm in the industry, and available 24/7.
Live Chat and Email are also available as well as in branch support, including free investment seminars.
Educational webinars and courses are designed and segmented well to target clients by experience and category.
✅ Mobile Trading: Mobile solutions provide a quality experience and cater to both Apple and Android regardless of device: phone, tablet or watch.
Fidelity Securities
Fidelity caters primarily to mutual fund investors as well as stock and options traders but traders looking to transact in options may find a better fit at thinkorswim® or tastyworks, which were specifically built with options traders in mind.
Stocks
Options
Bonds
Mutual funds
Forex
Pink Sheets (OTCBB)
Certificates of Deposit (CDs)
DRIPs
Advertisement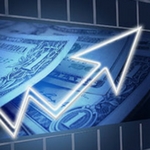 Biden's not holding back... He's warned you that he plans to raise: Income taxes, death taxes, capital gains taxes & corporate taxes. Some or all of which WILL affect you or your family in one way or another... But it's not too late... yet.

Thousands of Americans are getting their FREE IRS LOOPHOLE KIT to discover the secret to protecting your retirement savings from Biden, and inflation...

CLICK HERE to request a FREE Copy of the Guide To IRS Loopholes For Your IRA/401(k)
Fidelity Fees
Fidelity has an industry-leading fee schedule, particularly as it relates to options and stocks:
Security
Fees
Stocks
$4.95 flat fee
Options
$4.95 + $0.65 per contract
Mutual Funds
Approximately 4,000
no-transaction-fee (NTF) mutual funds
Margin rate range
4.00% – 8.83%
Broker-assisted trades
$32.95
Account Minimum
$2,500 brokerage;
$0 IRA
Fees
Inactivity Fees: $0
IRA Closure Fee: $50
Account Closing Fee: $50
Fidelity Platform Features
Type
Capability
Desktop
YES
(Active Trader Pro)
Web-based
YES
(Active Trader Pro)
Mobile
YES
(Phone, Tablet, Watch)
Virtual Trading
YES
Screeners
YES
(Stocks, ETFs, Bonds,
Mutual Funds, Options)
Customer support
Phone Support 24/7
Email Support
Live Chat Support
180 Local branches
Real-time quotes
YES
Research
YES
(Over 20+ research supported)
Chart Tools
YES
(20+ drawing tools
160+ chart studies)
Commission-free ETFs
YES
(90+)
No-transaction-fee Mutual Funds
YES
(approximately 4,000)
Fidelity Summary
Fidelity offers best-in-class research, exceptional customer support and very well-designed, intuitive platforms for desktop, web, and mobile (compatible with Apple and Android phones, tablets and watches).
Though fees are not the lowest in the industry, they are reasonable, particularly given the high quality of abundant services, local branch support, and educational offerings provided.
Advertisement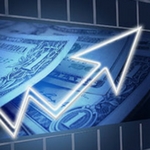 Biden's not holding back... He's warned you that he plans to raise: Income taxes, death taxes, capital gains taxes & corporate taxes. Some or all of which WILL affect you or your family in one way or another... But it's not too late... yet.

Thousands of Americans are getting their FREE IRS LOOPHOLE KIT to discover the secret to protecting your retirement savings from Biden, and inflation...

CLICK HERE to request a FREE Copy of the Guide To IRS Loopholes For Your IRA/401(k)