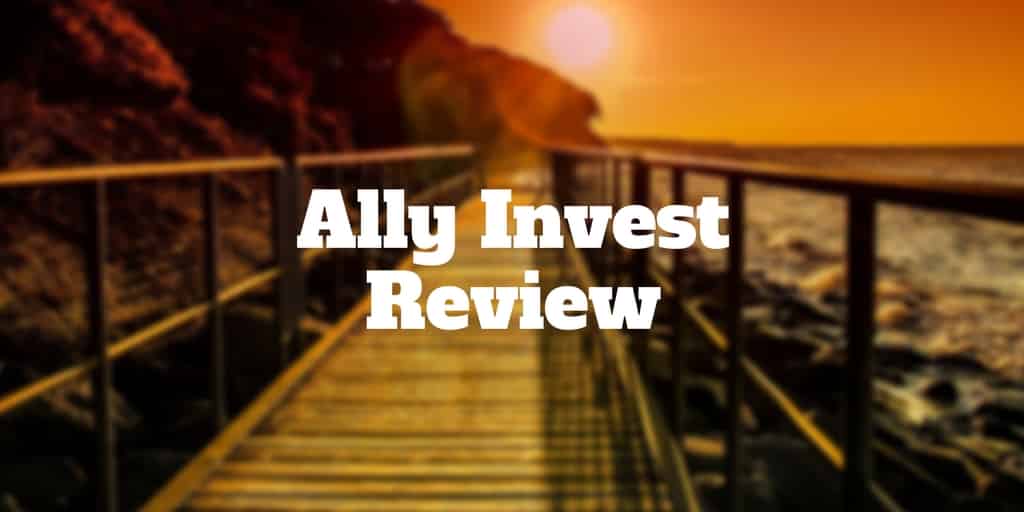 Ally Invest may be an unfamiliar name to U.S. traders but don't let that lull you into thinking the platform is second rate. Ally is simply the new brand name for TradeKing, a top notch discount broker acquired by Ally in 2016.

Ally Invest has all the bells and whistles to compete on value with the biggest names in the industry and charges rates so low that few can compete with it on price.
Whether you are a stock, options, forex, or futures trader, or an ETF, bond or mutual fund investor, Ally Invest can serve you.
Plus, Ally Invest makes research and data free so you get a whole lot more for your money than simply low commissions costs.
Ally Invest Spotlight
ALLY INVEST SPOTLIGHT

InvestorMint Rating

5 out of 5 stars

Promo: Get $100 cash bonus or up to $500 worth of free trades
Stock commissions: $4.95 flat rate (or $3.95 for volume)
Options commissions: $4.95 + $0.65 per contract
Mutual Fund Fee: $9.95 per trade
Minimum Investment: $0

via Ally Invest secure site
Is Ally Right For You?
Ally Invest is an excellent platform for fee-savvy traders who want top notch research and tools.
Ally Invest is designed for fee-conscious, self-directed investors who want more bang for their buck.
Whether a stock, options, futures, or forex trader or a mutual fund, bond or ETF investor, Ally has the platform depth and cost to make a compelling pitch for your business.
STOCK TRADERS
If you are self-directed stock trader or investor, Ally has extensive research and tools to help you scan stocks, screen for new ideas and analyze performance.
On streaming charts, you can view six chart types, including candlestick, line, bar, and mountain, as well as over 90 chart studies and drawing tools.
It's a cinch to customize settings and use interactive charts for studies and prices.
Market and company snapshots are free, so you can get metrics, research, and insights into individual companies as well as market stats and news on the overall market.
Virtually any company data you might wish to gather to inform your decisions is available too at no extra cost, including quotes, charts, dividend dates, historical quotes, and peer comparisons.
OPTIONS TRADERS
If you are an options trader, the Profit/Loss and Probability calculators are helpful ways to screen for attractive options trades.
The Profit/Loss calculator simplifies the profit/loss potential of a trade before you commit any money, so you get to evaluate the risk and reward opportunity before putting a dime on the line.
The Probability calculator is designed to help you assess the chances of hitting your targets before even placing a trade.
Virtually any options trading strategy you can imagine is permitted on the Ally platform, including:
Collar trade
Bear Call
Bull Put
Iron Condor
Iron Butterfly
Strangle
ALL TRADERS & INVESTORS
Whether a stock, options, futures, or forex trader, you have access to Watchlists that you can customize to stay on top of companies you own or want to keep an eye on before making a trade.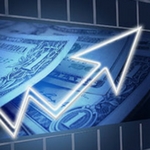 If you're worried "transitory" inflation and "mild" recession will be worse than expected...

Gold and commodities helped during volatile times. BUT one asset 99% of investors miss helps protect your portfolio and has outpaced the S&P by 131% over the past 26 years.

Art.

And while historically you've needed millions to invest, one platform lets you invest in famous paintings for as little as $20.

You can skip the waitlist and become a Masterworks member today with this private link.

See important Reg A disclosures: Masterworks.com/cd
Ally Invest Promotion
When you open a new account with Ally Invest, you get to enjoy the following promotional deal:
Get $100 Cash Bonus or Up To $500 Free Trades
---
➤ Free Guide: 5 Ways To Automate Your Retirement
---
Ally Commissions
Ally Invest commissions are rock bottom across the board. Unless you were to choose a mobile app like Robinhood, which offers zero commissions on stocks, you will be looking for a long time before you find better pricing elsewhere – though you won't find similar bells and whistles on free stock trading mobile apps as you will find at Ally.
Ally commissions costs are among the lowest of all brokers for stock, options, futures and forex trading.
You will pay commissions to enter and exit mutual funds because no NTF (no-transaction-fee) mutual fund choices are available on the Ally online trading platform.
Security
Commissions
Stock
$4.95
(standard)$3.95
(account balance of $100k+ or 30+ trades per quarter)
ETF
$4.95
(standard)$3.95
(account balance of $100k+ or 30+ trades per quarter)
Options
$4.95 + $0.65 per contract
(standard)$3.95 + $0.50 per contract
(active trader rate)
Mutual Funds
$9.95
(no load mutual funds)
Forex
0
(based on spread markups)
Even though Ally charges mutual fund commissions, the $9.95 charge is very low compared to most other brokers – from 50% to 80% lower than most major rivals.
Ally Invest Pros and Cons
Ally wins the pricing war when compared to most other brokers with similar functionality – OptionsHouse being a rare exception. Where it loses a few brownie points is by not supporting no-commission ETFs and no-transaction-fee mutual funds.
Ally Invest Pros
Ally Invest Cons
✅ Low Commissions: Stock trades for $4.95 and options for an additional $0.65 per contract.

Add to that an active trader bonus which reduces stock commissions to just $3.95 and options contract to $0.50 per contract, and you end up with commission costs that rival the best discount brokers.

❌ Mutual Funds & ETFs: Ally does not support no-transaction-fee mutual funds nor no-commissions ETFs, however the cost to purchase an ETF is low and commission charges to purchase mutual funds are about half or less what rivals with similar offerings charge.
✅ Wide Selection Of Securities: Regardless of whether you want to trade stocks, bonds, futures, forex, mutual funds, ETFs, or bonds, Ally Invest caters to your needs.
❌ Transfer & IRA Closure Fees: If you want to transfer money out of Ally or close an IRA, the fees are steep when compared to the overall pricing structure.
✅ Top Trading Tools: All traders have access to a Watchlist and options traders in particular are well supported with a Profit/Loss calculator as well as a Probability calculator.
✅ Mobile Friendly: The trading platform is fully responsive meaning that it is mobile-friendly. It also features a customizable dashboard, streaming quotes and easy-to-place trade orders.
✅ Extensive Chart Studies: Over 90 technical chart studies are available which beats most rivals but falls short of the 300+ available at thinkorswim.
Advertisement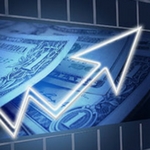 The early bird gets the worm and the options trader who waits until 9:30EST can win big! Hi, I'm Dave Aquino and if you're new to options trading, my e-book "How To Master the Retirement Trade" will show you exactly how to take advantage of this early morning, profitable, but often overlooked window of trading time.

Download your copy today and let's get started!
Ally Invest Securities
You can trade any of the following securities at Ally Invest:
Stocks
Options
Futures
Forex
Bonds
Mutual Funds
Ally Fees
Ally Invest charges no inactivity fees nor does it impose an account balance minimum though you will pay a hefty fee when closing an IRA or transferring money out:
Security
Fees
Inactivity Fees
$0
Broker-assisted trades
$20
(plus regular commission)
Account Balance Minimum
$0
Outgoing Transfer Fee
$50
IRA Closing Fee
$50
Ally Invest Platform Features
Type
Capability
Web-based
YES
Mobile
YES
Customer support
Online Support: 24-7
Phone Support: 24-7
Real-time quotes
FREE
(with 10 trades per month)
Research
FREE
Screening Tools
FREE
Chart Studies
90+
Commission-free ETFs
NO
No-transaction-fee Mutual Funds
NO
Ally Invest Review Summary
The Ally Invest name might be relatively new, but this business has been offering low-cost investments for many years. Formally run under the name TradeKing, the business rebranded as Ally Invest after being purchased by Ally Financial in 2016.
Although ownership might have changed, its reputation hasn't; this stockbroker is still a good option for investors looking for low fees and plenty of high-quality features. The additions made by Ally Financial have only improved its offering.
Competitive Trading Fees
Ally Invest offers a wide range of products with no stock minimums.
Stock trades are comparable or better than many competitors (e.g. Ally Invest $4.95 per trade vs E*Trade $6.95 per trade), and that's before you consider the generous reductions for volume.
Full Suite of Trading Tools
Ally Invest offers a wide range of trading tools to help you improve your investing. These include market data, profitability calculator, watchlists, market snapshots, company snapshots, and fully customizable streaming charts.
Low-Cost Managed Portfolios
For those that prefer a more hands-off approach, Ally Invest offers managed portfolios at extremely competitive prices.
The annual advisory fee is just 0.30%, which sits at less than a third of the industry average (1.02%) and there's no charge for rebalancing.
You can start investing with just $2,500.
No Face-to-Face Contact
Ally Invest and its sister business, Ally Bank, are both completely online.
This means that all your interactions with the broker will be either online or on the phone. This isn't uncommon, but some investors might be better served by brokerages that have the option of a local branch when you need one.
Is Ally Invest For You: The Bottom Line
Ally Invest is a cost-effective option for both passive and active investors (especially those who will be able to access their volume pricing).
Their tools are easy to use, but some experience is necessary to understand them and use them to full effect. The lack of local branches may concern some, but their 24/7 online customer service will be fine for most individuals.
Advertisement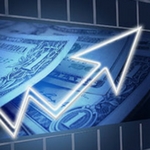 The next 10 minutes could change your life. We've recorded a special sit-down interview with a reclusive millionaire who details how he's closed out winning trade after winning trade throughout the volatility of 2022. In fact, he hasn't closed a single losing trade since 2016. Sounds impossible? It's not - and he'll prove it to you.

Click to see this exclusive sit-down interview