There aren't many companies that can trace their heritage back more than a century. Of that small group, very few are industry leaders in the distribution of wine and spirits. Southern Glazer's is an exception.
When Louis Glazer launched his beverage distribution service from the back of horse-drawn wagons in 1909, he couldn't have known that 110 years later, his descendants would still be growing and expanding on the foundation he created.
When investors learn of Southern Glazer's long history of success, they often want to buy Southern Glazer's stock. Alas, shares of this family-owned company aren't available on public exchanges, but the good news is that there are plenty of alternatives.
Overview of Southern Glazer's
Wine & Spirits
Southern Glazer's Wine & Spirits has cornered the North American market when it comes to distribution of high-quality alcoholic beverages. It is headquartered in Florida, and it operates in 44 US states, along with the District of Columbia and Canada.
The Glazer Family got into the beverage distribution business in 1909. At that time, flavored soda water was the top-selling product. When Prohibition ended in 1933, three of Louis Glazer's sons moved into the beer business, naming the company Glazer's Wholesale Distributors.
Glazer's built its reputation in the years that followed, and by 1968, competition started to heat up. That year, the Chaplin family launched Southern Wine & Spirits of America.
In 2016, Glazer's and Southern Wine & Spirits decided that working together would be far more profitable than competing, and the two companies merged. The combined company's biggest advantage is the fact that it now controls the only comprehensive North American beverage footprint.
The integration brought 47 distribution centers together to deliver more than 172 million cases of product per year.
That's more than 6.4 million deliveries to a network of clients that includes hotels, restaurants, bars, and retailers, generating annual revenues of roughly $19 billion.
Those numbers put Southern Glazer's in 18th place on the Forbes 2019 list of America's Largest Private Companies.
One of the things that makes Southern Glazer's so successful is its commitment to training and development.
Many of its 22,000 employees have achieved industry certifications in wine, spirits, and sake. Collectively, they have completed more than 10,000 education programs – more than any other company in the industry.
For example, 4,712 team members have completed WSET Level II Wine & Spirits programs, and another 1,801 have earned the Court of Master Sommeliers Level I title.
Southern Glazer's also has 149 Italian Wine Professionals and 62 French Wine Scholars.
As a result, clients get specialized advice on choosing the products that will best meet their goals, which in turn makes them more successful in their own markets.
Why You Can't Buy
Southern Glazer's Stock
The Chaplins and the Glazers still run their combined business, with Harvey Chaplin in the role of Chairman, Wayne Chaplin as Chief Executive Officer, and Bennett Glazer serving as Executive Vice Chairman.
To date, they remain firm in their commitment to keep their company private. As a result, shares are only available to a select few, and they are not traded on any public exchange.
That's a big disappointment for investors who are impressed with Southern Glazer's size, revenue, and impressive execution of the complex logistics required for such high volume. Fortunately, there are some good alternative stocks to consider.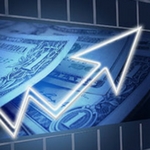 We have the world's leading artificial intelligence forecasting trends in the market. A strategy so precise it achieves a proven accuracy rate up to 87.4%. Check out the next 3 stocks this A.I. has on its radar for you in this free, live training.

Claim your seat now by clicking here.
Alternatives to
Southern Glazer's Stock
If you are ready to round out your portfolio with shares in companies that produce and/or distribute alcoholic beverages, these are two options that get high marks:
Anheuser-Busch InBev
Anheuser-Busch is essentially the Coca-Cola of the beer world.
This company is the global leader in beer sales, which include popular brands like Budweiser, Bud Light, Beck's, and Skol.
However, that's just the beginning. Overall, Anheuser-Busch offers more than 500 brands of beer, 18 of which are each responsible for an astonishing $1 billion in annual sales.
At the end of February 2020, the company reported its fourth quarter and 2019 total sales. Overall, Anheuser-Busch saw a 4.3 percent revenue increase year-over-year, driven in part by its premium product lines.
Total profit dropped year-over-year, from $8.1 billion in 2018 to $7.2 billion in 2019. That brought adjusted earnings per share from $4.10 to $3.63.
However, that means opportunity for new investors. The decrease in earnings per share brought stock prices down, so shares can now be purchased at a discounted price.
Analysts expect earnings per share of around $3.50 for 2020, given the current climate, so there should be a solid dividend payout.
If you're looking to buy Anheuser-Busch In Bev, consider a trading platform like tastyworks or thinkorswim, both of which rank year after year among the very best.
THINKORSWIM® SPOTLIGHT

thinkorswim®

InvestorMint Rating

5 out of 5 stars

Commissions: $0 per trade
Account Minimum: $0
Promotion: Trade free for 60 days, based on $3,000 deposit

via thinkorswim secure site
Advertisement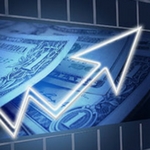 Do you know how to read the candlesticks on your chart? If not don't worry. Chris Pulver created an ebook, Candlestick Cheat Sheet, that can teach you, in layman terms, the 10 most powerful candlestick patterns. It's a great start for those that are new to Forex and may want to trade on the conservative side when starting out.

Click here to download your copy now
Ambev SA
This company is a strong contender in the production and distribution of beer and other alcoholic beverages. Its history is even longer than Southern Glazer's, as Ambev is descended from two Brazilian companies, Antarctica and Brahma, that were founded in 1885 and 1888 respectively.
Ambev is an industry leader in Brazil, where it gets 56 percent of its sales. It also has a presence in other South American and Central American companies, as well as operations in the Carribean and Canada.
Ambev released its fourth quarter and 2019 financial results at the end of February, and both investors and analysts were pleased.
Sales increased 7.9 percent year-over-year, and revenues went up by 8.5 percent. Earnings per share grew 8.1 percent between 2018 and 2019, which makes this stock appealing for new investors.
The most interesting thing about Ambev is its presence in emerging markets. As middle classes grow and economies expand in Central and South America, Ambev is expected to see substantial growth in revenues too.
tastytrade SPOTLIGHT

Investormint Rating

4.5 out of 5 stars

Commissions: Closing trades for Stocks & ETFs and Options are commission-free
Account Balance Minimum: $0
Commissions: $0 flat rate for stocks

via tastytrade secure site
Advertisement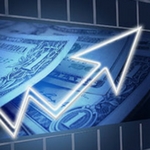 This list ranks the top stocks daily based on our proprietary algorithm. FREE Bonus: 3 Stocks To Double This Year

View this list for FREE now!
---
➤ Free Guide: 5 Ways To Automate Your Retirement
---
When to Buy Stock
in Wine and Spirits
The sudden economic downturn that developed along with the COVID-19 pandemic took everyone by surprise.
Stock prices took a nosedive across the board, as nations around the world closed down bars and restaurants, cancelled social gatherings, and sent everyone home. Companies like Southern Glazer's are particularly vulnerable to the current market conditions, because their business is built on sales to hotels, bars, and restaurants, all of which are shuttered.
Generally speaking, this doesn't seem like the right time to buy stock in wine and spirits.
However, researchers noticed a remarkable phenomenon towards the end of March and into April. Alcohol sales have spiked sharply, as consumers spend more time at home.
Celebrations are still going on, albeit on a smaller scale, and it appears that individuals and families are buying wine, beer, and spirits in large quantities to spice up their isolation experience.
Though recession-type conditions wouldn't normally be a great time to buy stock in wine and spirits, this period may be an exception.
The Bottom Line:How to Buy Southern Glazer's Stock
Southern Glazer's stock might not be an option for your portfolio, but that doesn't mean you should discount wine, spirits, and beer producers and distributors altogether.
Alcoholic beverages are in high demand right now, which means smart companies may be able to boost their sales though revenues are falling in many other industries.
Consider some of the companies that are publicly traded, choosing shares based on their history of success and their growth potential.
Advertisement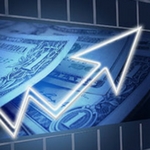 We have the world's leading artificial intelligence forecasting trends in the market. A strategy so precise it achieves a proven accuracy rate up to 87.4%. Check out the next 3 stocks this A.I. has on its radar for you in this free, live training.

Claim your seat now by clicking here.