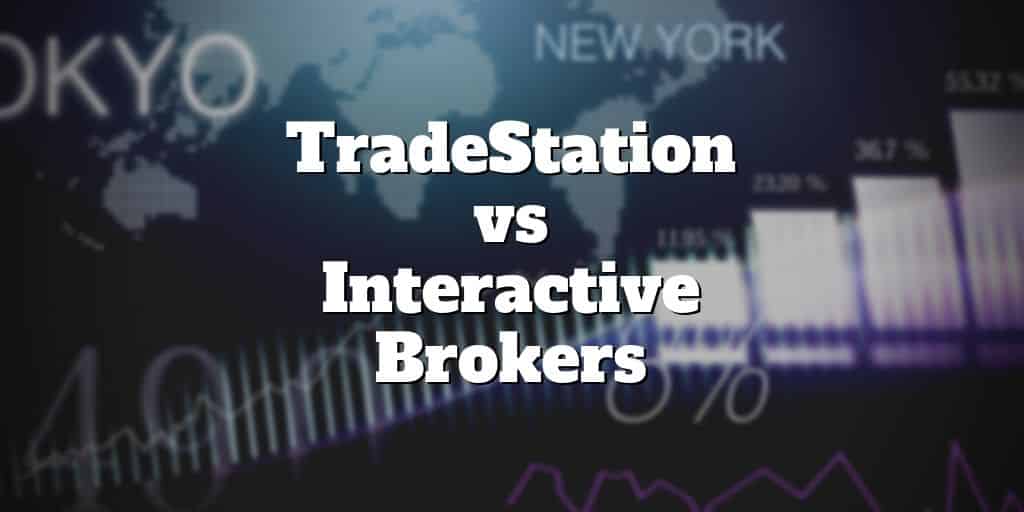 Interactive Brokers and TradeStation are online brokerages that target experienced and active investors.
Both services provide their clients with wide-ranging access to capital markets as well as research instruments, sophisticated ordering tools and relatively low costs on a per-trade basis.
But which is better? We compare TradeStation vs Interactive Brokers to help you decide.
TradeStation Quickview
TradeStation has more than three decades of experience catering to brokers, hedge funds and other similar financial practices.
It was introduced online as a serious investment platform almost exclusively for financial professionals.
Since it began, the brand has sought to cast a wider net, and it has even cut account minimums in order to make its services more attractive to the common investor.
TRADESTATION SPOTLIGHT

Investormint Rating

3.5 out of 5 stars

Promo: Save 20% on commissions up to $1,500 when you open a new account
Pricing: $5 per trade
Fast, accurate order execution, advanced trading tools and extensive research
Minimum Initial Account Balance: $5,000 Standard Account; $5,500 IRA

via Tradestation secure site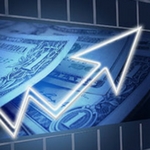 The #1 income play for 2023 is NOT a stock, bond or private company... Rather, it's a little-known alternative investment that could hand you big monthly income from oil and gas.

Find Out What It Is Right Here
Interactive Brokers At A Glance
Interactive Brokers is a market leader that provides clients access to more than 120 market centers.
The company was founded 40 years ago, and its core clientele is comprised of individuals and organizations that trade professionally.
Nevertheless, Interactive Brokers attracts non-professionals who are active or aspiring due to low barriers to entry, including account minimums and per-trade fees.
Advertisement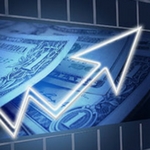 During and after the Great Financial Crisis of 2008, 485 U.S. banks went under. Here at Weiss Ratings, we warned about 484 — an accuracy rate of 99.8%. Now, we have a new warning. But this time, it's not just about a few hundred banks … it's about nearly every single bank in America …

Get all the details here
Interactive Brokers vs
TradeStation Features
Both TradeStation and Interactive Brokers offer stock trading, options trading and futures trading.
| | | |
| --- | --- | --- |
| | TradeStation | Interactive Brokers |
| Stock Trading | ✅ | ✅ |
| Options Trading | ✅ | ✅ |
| Futures Trading | ✅ | ✅ |
| International Focus | ❌ | ✅ |
| Web-based Platform | ✅ | ✅ |
| Windows Desktop | ✅ | ✅ |
| Mac Desktop | ❌ | ✅ |
| iOS Mobile | ✅ | ✅ |
| Android Mobile | ✅ | ✅ |
| Best for Research Tools | ❌ | ✅ |
| Best for Custom Chart Studies | ✅ | ❌ |
One way in which these two companies diverge significantly is that Interactive Brokers is recognized as a leader in international trading whereas TradeStation focuses exclusively on domestic capital markets.
Interactive Brokers offers a web-based platform, desktop software for both Windows and Mac and mobile trading for both iOS and Android.
TradeStation does not support Mac operating systems, but its other platforms are otherwise very similar.
Interactive Brokers offers excellent research tools while TradeStation is generally regarded as lacking in this area. Both excel in regard to charting indicators.
TradeStation distinguishes itself with custom studies. You can even create (via programming) your own indicators from square one and have those represented visually in charts.
INTERACTIVE BROKERS SPOTLIGHT

InvestorMint Rating

4 out of 5 stars

Promo: Interactive Brokers does not typically provide promotional offers within the US, though clients under 25 are not subject to inactivity fees if monthly commissions are equal to at least US $3
Account Balance Minimum: $10,000 (at the end of month 8, total commissions are subtracted from the $10,000 deposit to reach the required commission minimum)
Stock Commissions: $1 Minimum & $0.005 per share
Options Commissions: $0.70 per contract with no minimums
Advertisement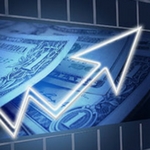 As you've no doubt seen on the news, our economy is facing uncertain times ahead. Inflation continues to skyrocket, the Fed has been failing us left and right, and the government is in shambles. As it stands, your money is not safe. But there is hope, the Inflation Survival Plan will tell you everything on how to not only survive, but actually thrive through this harsh economic change.

So don't wait until it's too late, act now and secure your future TODAY!
---
➤ Free Guide: 5 Ways To Automate Your Retirement
---
Fee Comparison
Interactive Brokers doesn't charge a flat trade fee; they charge a per-stock fee instead.
TradeStation, on the other hand, opts for a flat fee. However, TradeStation does offer more flexibility when it comes to commissions and fees, and it allows investors to choose from a number of options beyond the default type.
TradeStation
Interactive Brokers
Stock Trades
Flat-fee or Per Share
Per Share Fee
Options Trades
Flat Fee or Per Contract
Per Contract
Mutual Funds
$14.95 per trade
$14.95 per trade
(min: $3,000)
Stock Traders
TradeStation charges a flat $5 fee for all stock trades. If direct market access is required, then there is a $0.004 per-share surcharge.
If you prefer per-share pricing, TradeStation offers $0.01 per share for the first 500 shares and $0.006 for all subsequent shares. There is a $1 minimum per order.
TradeStation also offers unbundled pricing.
The base rate is dictated by the number of trades completed in the previous month. The rate starts at $0.01 per share with a $1 minimum when trading fewer than 100,000 shares in a month, and this price can fall as low as $0.002 with a $0.50 minimum at 5 million shares.
Options Traders & Mutual Fund Investors
If you are looking for options, TradeStation customers can choose flat-fee or per-contract pricing. The flat fee is $5 plus $0.50 per contract.
There is an additional $0.50 per-contract fee for index options as well as an additional charge of $0.50 per contract if direct routing is required.
With TradeStation, all mutual funds cost $14.95 per trade, and there may be other fees depending on the fund.
Interactive Brokers charges a per-share rate without the option of a flat fee. That rate is $0.005 per share. There is a $1 minimum per share, and a maximum commission of 0.5% of trade value.
This platform also offers a tiered structure for investors who want more control over exchange costs and rebates. At less than 300,000 shares traded per month, pricing starts at $0.0035 per share, and when trading more than 100 million shares per month, it can fall to as low as $0.0005 per share.
Trades through Interactive Brokers use a tiered pricing structure as well.
For investors who trade fewer than 10,000 shares per month and use the default routing system, the per-contract price is $0.70, $0.50 or $0.25 depending on the contract price. There is always a $1 minimum and never a maximum.
With Interactive Brokers, each mutual fund trade costs $14.95, and the minimum initial purchase is $3,000.
Platform Comparisons
TradeStation vs Interactive Brokers
Both Interactive Brokers and TradeStation offer virtual trading.
Interactive Brokers offers a debit card whereas TradeStation does not. Neither one offers online banking services, such as checking, savings and credit cards.
For mobile trading, both feature an Android app suitable for smartphones and tablets as well as an iOS app that is compatible with the iPhone and the iPad. Interactive Brokers can also be used on the Apple Watch.
Interactive Brokers distinguishes itself with Probability Lab, which assists investors in deciphering markets and assessing risks.
TradeStation differentiates itself not only with its analytical tools but also with back-testing software that includes a C-like language called EasyLanguage.
Advertisement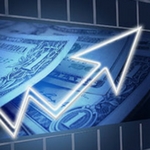 Official tax return reveals how one trader nabbed annual gains of 228%, 309% and 339%. His tax return was released online, exposing this simple trading technique used to pocket nearly half a million in profits.

Click here to see the official tax return before it is deleted...
Investment Securities Comparison
In terms of the investment securities offered, TradeStation and Interactive Brokers are similar. Interactive Brokers does tend to offer more options overall when it comes to stocks, mutual funds and so on.
Both TradeStation and Interactive Brokers offer both regular stocks and penny stocks.
The biggest difference is that Interactive Brokers provides access to the international stock markets whereas TradeStation is limited to foreign companies that have a listing in the United States.
Interactive Brokers and TradeStation both offer options trading. Investors interested in complex or multi-leg options strategies should note that TradeStation only supports four individual legs while Interactive Brokers supports eight individual legs.
Clients of Interactive Brokers have access to more than 10,000 mutual funds. TradeStation offers about half that number at just under than 5,000 funds.
In addition, Interactive Brokers offers more than 8,700 no-load mutual funds whereas TradeStation offers just more than 1,000.
TradeStation
Interactive Brokers
Multi-leg Options Strategies
Up to 4 legs
Up to 8 legs
ETFs
N/A
Screener
Bonds
Treasury, Municipal, Corporate
Treasury, Municipal, Corporate
Forex Trading
❌
✅
(via 3rd parties)
TradeStation does not currently offer any commission-free ETFs. Interactive Brokers currently offers 45 ETFs that trade without a commission.
Both TradeStation and Interactive Brokers offer exchange-traded funds, or ETFs.
ETFs are often simple, low-cost alternatives to mutual funds. Interactive Brokers does have a larger selection due to providing European ETFs, and it offers an ETF screener that TradeStation does not.
The screener allows investors to pare down ETF options based on many criteria, including:
Attributes
Asset class
Structure
Risk metrics
Popular themes
Both TradeStation and Interactive Brokers offer treasury, municipal and corporate bonds as well as other fixed-income products, such as corporate debt and government bills.
Interactive Brokers distinguishes itself with a bond screener that lets you filter bonds based on selective criteria.
Neither Interactive Brokers nor TradeStation offers forex trading directly. You can trade forex through the IB Trader Workstation, but this is facilitated via third parties.
Investors seeking leveraged forex trades will need to have assets worth $10 million or more.
Investment Minimums
Interactive Brokers does not require any deposit or account minimum at all, but there are inactivity fees.
TradeStation formerly enforced a $5,000 minimum but has since lowered the initial deposit to $500.
| | | |
| --- | --- | --- |
| | TradeStation | Interactive Brokers |
| Account Minimum | $500 | $0 |
| Inactivity Fees | YES | YES |
For individual investors, Interactive Brokers does not require a minimum deposit.
In order to avoid account maintenance fees, you must generate $10 in commission in a given calendar month or have greater than $100,000 in average equity associated with your account in a given calendar month.
If you fail to meet these requirements, then the broker will charge a fee for that month, which will be $10 minus whatever commission you did generate. These requirements are waived for the first three months of your membership.
The minimum deposit when you open a TradeStation account is $500. The minimum account for options trading and futures trading is $2,000 and $5,000, respectively.
You must also meet a certain level of activity each month or be charged $59.95 by TradeStation. This fee can be higher depending on which additional services you activate for your account.
The milestone required each month in order to avoid the base fee as well as some additional fees is:
$100,000 account balance; or
5,000 shares traded; or
50 options contracts traded; or
10 futures options contracts traded
Account Types
Both TradeStation and Interactive Brokers offer a number of different account options, and you can generally adjust your account as needed after you have opened it.
Neither offers banking accounts or services, so there is no FDIC protection. However, there is insurance for the first $500,000 through the SIPC as well as additional protections afforded through insurance from Lloyd's of London.
TradeStation offers five primary account types:
Individual
Joint
IRA
Entity
Custodial
Interactive Brokers offers five primary account types:
Individual
Joint
Trust
IRA
UGMA/UTMA
Customer Support Comparison
Be mindful that both Interactive Brokers and TradeStation cater to advanced and active traders, so there is no hand-holding for clients.
Support from Interactive Brokers is available 24 hours Monday through Friday, but it shifts to its overseas markets at night.
In addition to phone support, email and chat are available. Support offerings from TradeStation are similar but run from Sunday through Friday.
Mobile App Comparison
The app for Interactive Brokers is generally considered one of the best in the industry. It provides a streamlined and tailored experience for smaller screens but still manages to expose most features.
One frustrating aspect is that you cannot have the mobile and desktop versions active at the same time.
TradeStation takes a different approach and essentially seeks to deliver its desktop experience on smartphones and tablets.
This can make the site seem a bit cramped and difficult to navigate, but it is also quite powerful and robust for investors who are comfortable with the layout.
Overall Winner:
Which Broker Is Best For You?
Interactive Brokers offers wider market access, and costs are generally lower for the average trader.
TradeStation, however, is superior in terms of its analytical tools, and investors who employ automatic strategies will enjoy a number of different technologies that make such endeavors easier and more productive.
Many hardcore traders consider TradeStation to be the gold standard. If you code automatic strategies, TradeStation is an excellent choice.
Interactive Brokers is attractive in terms of cost. It is well-suited to active traders but is also a platform you can grow with. What it lacks in analytics can be compensated for with web and desktop tools.
Advertisement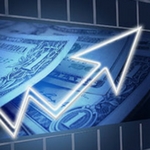 In times of inflation, gold prices have an inverse relationship with the markets, growing in value during market volatility. Amid economic instability, some retirement savers see precious metals, as an opportunity for profit and wealth preservation. Get the practical insights to take back control of your retirement with safe-haven assets like Gold & Silver.

Download the latest Global Gold Report, featured in Fortune Investors Guide.