InvestorMint provides personal finance tools and insights to better inform your financial decisions. Our research is comprehensive, independent and well researched so you can have greater confidence in your financial choices.
Active, experienced traders will find a home at Interactive Brokers, whose platform facilitates access to US and international markets. Beginners and infrequent traders may be better served on other platforms, such as that provided by ETrade.
Above all, Interactive Brokers has garnered a reputation as a low-cost commissions broker serving international markets. It rewards active traders with low costs, not just in its commissions but in its margin rates too. Its platform is highly advanced and provides access to almost every imaginable tradeable security but user experience suffers somewhat with such advanced and powerful capabilities.
Interactive Brokers Spotlight
INTERACTIVE BROKERS SPOTLIGHT

InvestorMint Rating

4 out of 5 stars

Promo: Interactive Brokers does not typically provide promotional offers within the US, though clients under 25 are not subject to inactivity fees if monthly commissions are equal to at least US $3
Account Balance Minimum: $10,000 (at the end of month 8, total commissions are subtracted from the $10,000 deposit to reach the required commission minimum)
Stock Commissions: $1 Minimum & $0.005 per share
Options Commissions: $0.70 per contract with no minimums
Interactive Brokers Customers
Interactive Brokers serves clients in Europe, USA and the Asia-Pacific region, and targets active, experienced traders by rewarding them with low commissions while penalizing infrequent traders with inactivity fees.
Day traders, options traders, experienced traders and traders leveraging margin will find Interactive Brokers to be a superior platform. While Interactive Brokers does provide phone and email support, both fall short of the stellar support offered by low cost peers, such as TradeKing.
However, traders who require little handholding will not find this shortfall outweighs the low commissions costs, powerful platform capabilities and virtually unparalleled access to international markets.
The Interactive Brokers trading platform is best for traders who are:
Active traders
Options traders
International traders
Experienced traders
Day traders
Fee-conscious traders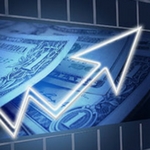 Do you know how to read the candlesticks on your chart? If not don't worry. Chris Pulver created an ebook, Candlestick Cheat Sheet, that can teach you, in layman terms, the 10 most powerful candlestick patterns. It's a great start for those that are new to Forex and may want to trade on the conservative side when starting out.

Click here to download your copy now
Interactive Brokers Promo Deal
Interactive Brokers typically does not offer promotions within North America, however clients under age 25 are rewarded with lower inactivity fees and account balance minimums:
Under 25: $3,000 account balance minimum
Under 25: $0 inactivity fee with monthly commissions of at least $3
---
➤ Free Guide: 5 Ways To Automate Your Retirement
---
Interactive Brokers Pros and Cons
Interactive Brokers has a powerful trading platform that provides access to international markets and rewards active traders with low commissions and fees but its powerful platform is not intuitive to beginner traders, and inactive traders will be penalized with monthly fees.
Interactive Brokers Pros
Interactive Brokers Cons
✅ Low Margin Rates: Margin rates ranging from 1.28% – 2.16% are extremely low and virtually without compare among rivals.
❌ Unintuitive Trading Platform: Trader Workstation, Interactive Brokers primary platform, is not intuitive and not for beginner traders. A simple search for a well-known security will frequently return numerous matches. However, where the Interactive Brokers platform falls short in user experience, it certainly compensates for in capability.
✅ Low Commissions Costs: Interactive Brokers charges very low commissions for stocks and options:

Stocks: $0.005 per share ($1 minimum)
Options $0.70 per contract, no minimum

❌ So-So Customer Support: Although phone and email support is available, the 24 hour support is not available on Saturdays, support hours are vary by region and support quality doesn't quite match what is available elsewhere like ETrade.
✅ No-Transaction Fee Mutual Funds: Approximately 3,000 no-transaction-fee mutual funds available.
❌ Limited No-Commissions ETFs: Only about 30 no-commission ETFs are available via Interactive Brokers but ETF screeners and research reports are available.
✅ Numerous Tradeable Securities: Interactive Brokers allows traders access international markets and trade virtually every security imaginable, including:

Stocks
Options
Bonds
Mutual Funds
ETFs
Futures
Forex

❌ Limited Research: While Interactive Brokers does provide solid education, research is lacking on the platform relative to peers such as thinkorswim. Plus, premium research and market data features frequently require subscriptions fees.
✅ Powerful Trading Platform: Advanced tools such as Options Strategy Lab, Volatility Lab, Risk Navigator, and Strategy Scanner, plus over 60 order types, and access to international currencies among other tradeable securities places Interactive Brokers among the elite trading platforms along with thinkorswim
Interactive Brokers Securities
Interactive Brokers has an extensive list of tradeable securities across asset classes, from currencies to futures, options to stocks, and globally across continents, including North America, Europe and the Asia Pacific region.
Stocks
Options
Bonds
Mutual Funds
ETFs
Futures
Forex
Advertisement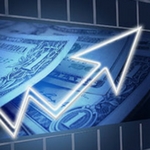 The Federal Reserve has a disturbing plan that is getting ready to roll out as soon as May. This is a lot more than printing trillions of dollars or manipulating interest rates. It's about every checking account, every purchase and every money transfer in America — including yours and mine. 

Click here to discover how to protect your money
Interactive Brokers Fees
Interactive Brokers has an industry-leading fee schedule, particularly as it relates to options and stocks:
Security
Fees
Stocks
$0.005 per share ($1 minimum)
Options
$0.70 per contract (no minimum)
Forex
Requires $10 million in assets
Mutual Funds
$14.95 per trade ($3,000 minimum)
Margin rate range
1.28% – 2.16%
Broker-assisted trades
$0.01 per share ($100 minimum)
Account Balance Minimum
$10,000
$3,000 for clients under age 25
Fees
Inactivity Fees: $3-$20 (monthly)
IRAs: $30 (annually)
IRA Closure: $0
Interactive Brokers Platform Features
Type
Capability
Desktop
YES (real-time monitoring, customizable dashboard, alerts and watchlists)
Mobile
YES
Customer support
Email Support
Live Chat
Phone Support 8am-8pm Mon-Sat
Phone Support 1pm-7pm Sun
Real-time quotes
YES ($10 monthly fee; waived with $30 or more of commissions monthly)
Research
No third-party research reports
Chart Tools
Options P&L Charts, Historical Trades View, Technical Studies, Notes, and Drawing Tools
Commission-free ETFs
33
No-transaction-fee Mutual Funds
Approximately 3,000
Interactive Brokers Summary
Interactive Brokers makes 24 countries and over 100 markets accessible on its fast, powerful trading platform that deals in stocks, options, futures, forex, bonds, ETFs and mutual funds.
Seasoned investors with account balances of at least $10,000 are rewarded for active trading with low commissions and margin rates. Beginner traders should consider other alternatives here.
Advertisement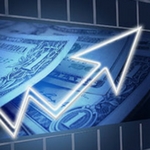 We have the world's leading artificial intelligence forecasting trends in the market. A strategy so precise it achieves a proven accuracy rate up to 87.4%. Check out the next 3 stocks this A.I. has on its radar for you in this free, live training.

Claim your seat now by clicking here.