Making money from the stock market relies on access to the latest information. Without the most current news, you can't know the right time to buy or sell a stock.
Benzinga Pro specializes in giving traders actionable news and analyses within a useful platform. If you're the type of investor that wants access to a lot of timely information, Benzinga Pro will probably meet your needs.
Benzinga Pro's Best Features
Benzinga Pro gathers news from some of the world's most reliable sources, including MarketWatch, CNBC, and press releases. It also offers exclusive stories that often include insights from CEOs, economists, and trading experts.
Custom Filters
Having too much information scrolling across your screen could make it impossible for you to differentiate between useful and "un-useful" stories. Benzinga Pro lets you customize your newsfeed by choosing specific filters.
Some of the most popular category filters include:
Marketing Moving Exclusives
Analyst Ratings
Forex
FDA
IPOs
Rumors
Stock Splits
Tech
You can also set your newsfeed to give you information on certain sectors of the economy, including:
Healthcare
Technology
Utilities
Real Estate
Energy
Thanks to the Benzinga Pro filters, you won't get lost in a deluge of information. Instead, you can focus on the stores that matter most to your portfolio.
Real-Time Newsfeed With Stickers
Benzinga Pro features a real-time newsfeed that gives you information as stories develop. In many cases, you can get breaking news before news channels have a chance to put their stories together. That gives you a head start on other investors that rely on free news services.
The newsfeed uses a variety of colored stickers to help you pay attention to the information that matters most to you. For example, news items about stock prices include a red sticker when the price is falling or a green sticker when the price is rising.
Workspaces and Windows
Benzinga Pro's workspaces and windows give you a lot of flexibility. You can create split screens to watch developing news about more than one topic.
You can also open modules as independent windows that let you switch back and forth between tasks quickly.
Plus, it's easy to personalize your workspaces by choosing text colors, sizes, and highlighted areas.
BENZINGA PRO SPOTLIGHT

InvestorMint Rating

4.5 out of 5 stars

Pricing: $79 → $199 per month (based on annual payment)
Fast real-time news feed
Trading Ideas

via Benzinga secure site
Audio Squawk Delivers Real-Time Audio News
When you can't stay glued to your computer screen all day, Benzinga Pro's Audio Squawk gives you a dedicated radio station that you can hear when you're connected to the internet.
Audio Squawk features real-time audio news on your mobile device while you're away from your computer. You can also use the audio news to multi-task while you review market trends on your computer screen.
Desktop and Email Notifications
Benzinga Pro understands that you need to act fast to earn more money from your investments. You don't have to worry about missing important stories when you sign up for a membership because the service features desktop and email notifications.
You can use filters to customize the types of alerts that you get. For example, you can choose to get notifications when Benzinga Pro publishes a story about a specific company or industry. This option gives you access to the news you need without overloading you with information you won't use.
Ways Benzinga Pro Could Improve
Benzinga Pro obviously has a lot of effective news tools. Unfortunately, accessing all of those tools comes at a high price that some investors won't want to pay.
Benzinga Pro has three levels of membership. You can't access all of the features listed above until you commit to an Essential or Enterprise subscription.
Basic Benzinga Pro
For a Basic Benzinga Pro account, you only pay $99 per month. That's a reasonable amount, but you only get the most basic features. The Basic account doesn't even include news from the SEC or press releases.
Essential Benzinga Pro
An Essential Benzinga Pro gives you full access to the newsfeed, audio news, and a calendar. It also gives you personal account management and chat features.
The Essential version of Benzinga Pro costs $249 per month, which is quite a jump from the Basic membership's price.
Enterprise Benzinga Pro
Unless you want to use Benzinga Pro for your trading company, you probably don't need an Enterprise account.
If you do want Enterprise Benzinga Pro, you need to contact the company for a price estimate.
Drop the Ads, Benzinga Pro!
You expect to see advertisements when you use a free service. Upgrading to a paid membership should eliminate ads that can distract you.
Unfortunately, Benzinga Pro shows you ads at all levels of membership. It helps the company earn extra revenue, but it also creates a distraction. Over time, you learn to tune out the advertisements. When you're just getting started, though, they can feel like a real burden.
More than anything, it's just annoying that Benzinga Pro displays ads to paying members.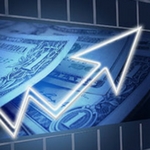 In times of inflation, gold prices have an inverse relationship with the markets, growing in value during market volatility. Amid economic instability, some retirement savers see precious metals, as an opportunity for profit and wealth preservation. Get the practical insights to take back control of your retirement with safe-haven assets like Gold & Silver.

Download the latest Global Gold Report, featured in Fortune Investors Guide.
Is Benzinga Pro Right for You?
Everyone could use a little help keeping up with news stories that affect markets. If you're serious about making money from your investments, then Benzinga Pro can play a critical role in your strategy. The platform offers exactly what you need, as long as you're willing to pay for the service.
BENZINGA PRO SPOTLIGHT

InvestorMint Rating

4.5 out of 5 stars

Pricing: $79 → $199 per month (based on annual payment)
Fast real-time news feed
Trading Ideas

via Benzinga secure site
Advertisement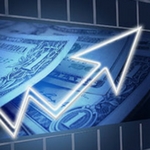 During and after the Great Financial Crisis of 2008, 485 U.S. banks went under. Here at Weiss Ratings, we warned about 484 — an accuracy rate of 99.8%. Now, we have a new warning. But this time, it's not just about a few hundred banks … it's about nearly every single bank in America …

Get all the details here