In the old days you would pay for car insurance even if you never used your car.
But these days, you can save  money on your car insurance premiums, even if you only use your vehicle for occasional trips to the local grocery store, post office or your favorite restaurant.
Now is the time to write down the mileage you currently use each month because you may discover that, like many Americans, you drive less than 200 miles a week.
Driving fewer miles means saving wear and tear on your car, truck or SUV. And that translates to savings each time you pay your insurance premium.
There's a good chace if you drive your vehicle approximately 800 miles per month or less than 10,000 miles per year that you can pocket some serious cash savings by choosing pay per mile car insurance.
Do You Drive Less Than Average?
Metromile is a pay-per-mile insurance company aimed at drivers who do not overuse their vehicles.
With Metromile, you are rewarded with insurance savings by paying for a policy that matches your driving habits.
Whether you are a self-employed freelancer working out of your own home or you want to make a positive impact on the environment by choosing to walk or take the bus, pay-per-mile car insurance can likely save you at least $64 each month.
In a nutshell, you are likely to save money when you choose a pay-per-mile insurance policy.
METROMILE SPOTLIGHT

InvestorMint Rating

3.5 out of 5 stars

Pricing: Base rate + per-mile rate
Lost Car Locator: YES
Free Street Cleaning Alerts: YES

via Metromile secure site
Warning
: Undefined array key "id" in
/homepages/46/d665516333/htdocs/clickandbuilds/WordPress/Investormint_STD/wp-content/plugins/insert-php-code-snippet/shortcode-handler.php(99) : eval()'d code
on line
12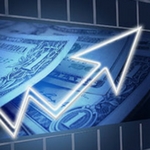 If you've struggled with trading techniques in the past and watched your mistakes affect your bottom line, you're not alone-but you can change that starting now!

I'm trading expert Thomas Wood and my e-guide, "Naked Trading Mastery" could give you the edge you need to make earning consistently easier than ever!

Get your free copy here!
Are You A Stay-At-Home
Mom Or Dad?
Most stay-at-home parents do not put more than 200 miles on their cars each month.
Equally if you're a grandparent or retiree, you could probably pocket some extra cash each year effortlessly by switching from a traditional car insurance policy.
However, these same folks are probably also paying too much money for their car insurance policies.
If you fit into any of these categories, Metromile can probably help you to save money.
Warning
: Undefined array key "id" in
/homepages/46/d665516333/htdocs/clickandbuilds/WordPress/Investormint_STD/wp-content/plugins/insert-php-code-snippet/shortcode-handler.php(99) : eval()'d code
on line
12
Advertisement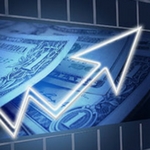 Here's something investment expert Nilus Mattive has never discussed publicly before...

He believes right now is the best time to consider putting some money into the cryptocurrency markets. Let him show you the seven big cryptos that could go to zero, as well as some of his favorite plays and strategies for 2023.

Watch this free video and see for yourself.
Is Your Car Sitting Idle?
Save BIG Time
If you've analyzed your spending in a top budgeting app and are trying to cut costs, a pay-per-mile insurance policy can help.
This is especially true if you are paying high insurance premiums for a car that sits in your garage most of the time.
And when it comes time to splurge a little or simply buy birthday presents, Christmas gifts or go on a vacation, the extra $700 or $800 per year could go a long way towards financing those purchases.
Heck, you could even donate some of the savings to your favorite charity!
---
➤ Free Guide: 5 Ways To Automate Your Retirement
---
Odds Are You Pay
Too Much Now
According to TechCrunch, more than two-thirds of American drivers put less than 10,000 miles on their vehicles each year.
Your current insurance premiums are not based solely on the number of miles you put on your car. Instead, you pay for all the days when your car is sitting idle in your garage.
If you are not a frequent driver, you may benefit from paying for the actual miles you put on your vehicle every year.
The Money-Saving
Idea Behind Metromile
When you sign up for a Metromile insurance policy, the company provides you with a Pulse tracking device.
Simply connect the analytical device to your vehicle so that the miles you drive are monitored on a regular basis.
The device is linked to a Metromile mobile app that diagnoses your driving habits, particularly the mileage you put on your vehicle.
Metromile also considers your age, the make and model of your vehicle, your credit history, the area in which you reside, your insurance coverage history and whether you have a decent driving record.
All of these statistics are analyzed, and the rate you pay is based on the final result.
Warning
: Undefined array key "id" in
/homepages/46/d665516333/htdocs/clickandbuilds/WordPress/Investormint_STD/wp-content/plugins/insert-php-code-snippet/shortcode-handler.php(99) : eval()'d code
on line
12
Advertisement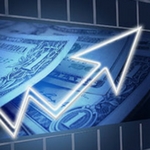 How a 300-square-mile stretch of America's Heartland could power a multi-billion-dollar tech boom… and create a new generation of American millionaires

Learn more here.
Is Pay-Per-Mile Insurance
Right for You?
You may not want to get a Metromile insurance policy if you do not appreciate the fact that your bill will fluctuate every month.
However, the ups and downs often mean paying less money for your car insurance coverage.
If you have privacy concerns, you can always turn off the Pulse tracking device.
Turning off the device, however, means that you will not have the ability to find your car if it is lost.
The bottom line is that you are the only person who knows whether this type of policy is right for you.
If you are a low-mileage driver, you can benefit when you pay for the actual miles driven per year.
Metromile Is Aimed At
City Dwellers
A Metromile insurance policy may be a good fit if you live in a metropolitan area.
Larger cities provide various means of transportation, including local bus services, trains, Uber and Lyft.
If you live in a big city and do not drive frequently, you may want to look into changing your current vehicle insurance policy to coverage offered by Metromile.
Sounds good, but how much is it?
How Much Is Pay Per Mile
Car Insurance?
With Metromile, you pay a base rate plus a per-mile rate of a few cents.
The base rate, combined with the per-mile rate, is typically lower than the average car insurance policy premium.
It's capped, so you won't pay through the roof if you go on a long journey.
If you live in New Jersey, mileage exceeding 150 miles per day does not have an additional fee.
If you live in any other state, you will not pay an extra charge if you drive more than 250 miles in a given day.
So, your Metromile insurance coverage is capped.
The cap protection means that you can still enjoy going on vacations without having to worry about spending more money for the extra mileage.
>> Need Renters Insurance? Check Out Lemonade
What Factors Affect Pay-Per-Mile
Car Insurance Pricing?
The cost of pay-per-mile car insurance varies depending on your age and other factors.
A clean driving record can help lower the cost of any insurance policy.
A good credit history can also help keep your costs down.
Generally speaking, you pay your base rate plus the pay-per-mile rate each month.
If your base rate is $30 and your per-mile rate is 3.2 cents per mile, you pay $30 plus 3.2 cents multiplied by the number of miles you drive during the month.
If you drive 100 miles for the entire month, your premium equals $33.20. If you drive 400 miles, your premium equals $42.80.
Pay $121/mo with GEICO
vs $57/mo with Metromile
You can readily see that paying $57 as opposed to $121 each month saves you as much as $64 monthly.
It's worth highlighting that the GEICO rate is already among the lowest of various insurance companies.
So, you should determine whether you drive your vehicle enough miles to warrant the additional cost.
If you are a low-mileage driver, you may want to look into the possibility of changing your vehicle's insurance coverage to a Metromile policy.
Is Pay-Per-Mile Insurance
Available In Your State?
Unfortunately, Metromile is not currently available everywhere.
You are eligible to convert to a Metromile pay-per-mile vehicle insurance policy if you live in Arizona, California, Oregon, Washington, Virginia, Illinois, New Jersey or Pennsylvania.
If you live elsewhere, it is still worthwhile to keep tabs on the company's expanding insurance coverage areas.
Metromile's management team has plans to introduce its coverage benefits to other cities in the near future.
>> Need Renters Insurance? Check Out Allstate
Cool Stuff
You Get Free With Metromile
You get more than an insurance policy with Metromile.
You have access to perks you may not receive when you sign up with GEICO or another company.
In addition to the low insurance cost based on your mileage, you also get street cleaning alerts, a car locator via the smart driving app and trip data.
You can even track your gas expenditures.
If you frequently forget where you park your car, the car locator is an extra plus that can save you time and maybe a few headaches.
If you love going on trips, the trip data is a helpful addition included in your monthly premium.
The free street sweeping alerts help you save additional money when you avoid parking in designated zones.
You also receive service alerts that let you know when it is time to bring your car in for routine maintenance.
Basically, your Metromile car insurance coverage transforms your vehicle into a smart car with advanced capabilities.
Umm, Am I Fully Covered?
A pay per mile policy from Metromile includes collision, comprehensive, uninsured motorist coverage, underinsured motorist coverage and all other types of protections offered by mainstream insurance companies.
When you sign up with Metromile, you are protected in case of property damage and bodily injury.
You also receive personal injury protection (PIP), medical payment protection and the option of adding inexpensive roadside assistance protection.
PIP may even cover loss of income.
You can choose between a $250, $500 and $1,000 deductible.
So a Metromile insurance policy offers you the same coverage typically provided by competing insurance companies plus you receive the additional benefits previously discussed.
You automatically gain access to a 24/7 claims service department and the comfort of knowing Metromile has an A+ rating with the Better Business Bureau (BBB).
Pay-Per-Mile Car Insurance
Alternatives
Metromile is the first pay-per-mile insurance company.
Nevertheless, you can find other programs offering you the chance to lower your monthly premiums.
Progressive offers its Snapshot program, and Allstate has a Drive Wise program.
Each program monitors your mileage and habitual driving patterns with the help of an installed device that tracks your speed and braking patterns to determine your monthly rate.
Metromile does not penalize your rate based on speed or your braking patterns.
If you use your car for small local trips, you may find that Metromile car insurance coverage offers you the best choice.
It provides a fresh approach to car insurance based on the number of miles driven by the insured.
This type of pay-per-mile coverage is perfect for you if you drive less than the average driver on a yearly basis.
Plus, your policy comes with free benefits that go beyond insurance coverage.
If you are a driver with above-average mileage, then Metromile is not for you.
However, if you are a mom, dad, grandmother, grandfather or retiree who does not drive your car all the time, Metromile may provide you with the perfect policy for your needs.
Warning
: Undefined array key "id" in
/homepages/46/d665516333/htdocs/clickandbuilds/WordPress/Investormint_STD/wp-content/plugins/insert-php-code-snippet/shortcode-handler.php(99) : eval()'d code
on line
12
Advertisement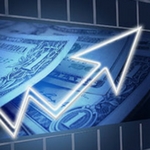 The #1 income play for 2023 is NOT a stock, bond or private company... Rather, it's a little-known alternative investment that could hand you big monthly income from oil and gas.

Find Out What It Is Right Here