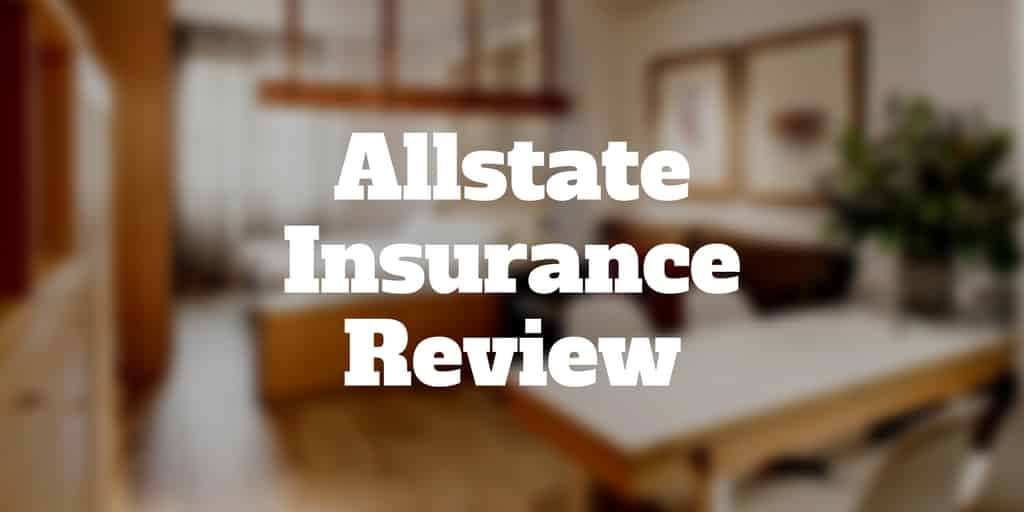 If you are like most people, your home is where you keep your prized possessions, whether jewelry handed down from one generation to the next, a treasured wedding gift, a piece of art, a high-end TV, or simply a comfy sofa. For your cherished items, Allstate renters insurance can provide insurance protection if something bad happens.
Behind State Farm, Allstate is the second largest insurer in the United States and has been around since 1931 so you can be confident that you are selecting renters insurance from a company that has weathered economic storms and has the financial stability to pay eligible financial claims.
Allstate renters insurance is just one of the products available, but if you need insurance coverage for a car, boat, motorcycle, off-road vehicle, condo, or even a business, you can get insurance quotes too for those categories.
Where Allstate earns high marks is its competitive pricing. While coverage is dependable, it may cost less than you think, especially when it comes to renters insurance.
Allstate Review Spotlight
ALLSTATE SPOTLIGHT

InvestorMint Rating

4.5 out of 5 stars

Personal Property Coverage: YES
Personal Liability Coverage: YES
Additional Living Expenses Coverage: YES

via Allstate secure site
Allstate Renters Insurance
Coverage
AllState renters insurance protects your personal property from events like fire, vandalism, theft, and smoke damage. Most policies also protect you from liability when someone gets injured on the property you rent. Many policies even pay your temporary living expenses when your rental property gets damaged.
If you own anything valuable, it's a good idea to buy a renters insurance policy. The insurance company that you choose, however, will affect the coverage and services that you get.
Personal property coverage is provided inside and outside your residence. So, if your sofa were damaged from a fire, a TV got smashed, or your bike was stolen from your property, those personal property items would be covered.
You can usually choose between two types of property coverage:
Actual Cash Value which covers your belongings for their replacement cost minus depreciation due to age, conditioning or other factors.
Replacement Cost Coverage which covers your belongings for the amount it would cost to replace them with a new similar item.
When you choose replacement cost coverage, you will usually be charged higher premiums.
Some categories of property coverage have a maximum dollar limit so clarify the amount for which you are covered before buying coverage.
Depending on the renters insurance policy you select, you may be responsible for paying an upfront deductible and Allstate pays the balance.
For example, if an item worth $5,000 needs to be replaced, you may be responsible for the first $500 and Allstate pays the remaining $4,500.
Additional living expenses coverage is also provided as part of your Allstate renters insurance policy.
For example, if a fire destroys your property and you need to find another place to live, your coverage may reimburse you for the costs you incur, such as hotel costs, food expenses, and even childcare services.
Family liability protection and guest medical protection is provided too in case of injury to someone in the home. For example, if you are found legally responsible to pay for medical bills and lost wages, Allstate renters insurance may save your bacon from an otherwise hefty bill.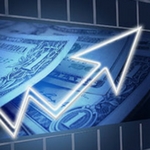 During and after the Great Financial Crisis of 2008, 485 U.S. banks went under. Here at Weiss Ratings, we warned about 484 — an accuracy rate of 99.8%. Now, we have a new warning. But this time, it's not just about a few hundred banks … it's about nearly every single bank in America …

Get all the details here
Allstate Renters Insurance Policy
Your landlord's insurance policy may not cover your possessions in case of fire or theft, so renters insurance is often a good idea.
An Allstate renters insurance policy generally includes the following:
Allstate Renters Insurance Coverage
Description
Personal property coverage

Covers belongings stolen or destroyed by fire, theft, or another covered factor.
Clothing, furniture, laptop, and electronics are covered.

Scheduled personal property

High-priced property coverage beyond the limits of personal property coverage.
You can add this to your policy to cover expensive jewelry for example.

Reimbursed living expenses

Pays for increased living costs if a covered loss makes your home uninhabitable.

Liability coverage

Coverage for legal expenses, medical bills, and other damages if someone is injured in your home and sues you.

Guest medical coverage

If someone is injured in your home, guest medical coverage pays for reasonable medical expenses like an ambulance and x-rays.

Identity restoration coverage

Identity restoration coverage is available in case your identity is stolen – a fraud specialist can help you to try to recover your identity.
Your Allstate renters insurance policy may not cover flood insurance and personal umbrella insurance.
Floods are the number one national disaster in the United States and not all landlords have flood insurance coverage so if you live in areas prone to floods it may be worth exploring.
Personal umbrella insurance may be appropriate if you are a hunter or engage in other higher risk activities because you won't have to pay out of pocket for potentially high costs in the event of being sued.
---
➤ Free Guide: 5 Ways To Automate Your Retirement
---
How Much Is Allstate
Renters Insurance?
Even though renters insurance is among the most affordable types of insurance, there are ways to save and lower your costs.
Allstate rental insurance discounts are available to put a dent in your premiums.
| | |
| --- | --- |
| Renters Insurance Discount | Discount Description |
| Multi-policy discount | If you already have an Allstate auto insurance policy, you may be eligible for a discount. |
| Safe home discount | Rental properties equipped with safety and security devices, like fire alarms and security systems, are eligible for savings of up to 15%. |
| Easy pay plan | You can save up to 5% if you choose a renters insurance payment option where premiums are withdrawn automatically from your bank checking or savings accounts. |
| 55 and retired discount | If you are retired and not actively seeking full-time employment, you may enjoy up to 25% off your premium. |
| Claim-free discounts | You are eligible for a discount of up to 20% in addition to bonus savings for every year you stay claim-free. |
Is Allstate Renters Insurance
Right For You?
Allstate Offers Several Discount Opportunities
Allstate keeps its policies affordable by offering several discount opportunities. Some of the most popular discounts include:
Up to 15% off for installing security systems, fire alarms, and other home safety devices.
Up to 5% off when you use the Easy pay plan that automatically withdraws payments from your bank account.
Up to 25% off if you're a retiree over 55 years old.
Up to 20% off each year you don't file a claim.
You can also qualify for a discount by adding a renters insurance policy to an Allstate auto policy.
Allstate Has a Long History of Reliable Service
Sears, Roebuck and Co. founded Allstate in 1931 to sell auto insurance. Allstate became an independent company in 1993. Throughout the insurance company's history, it has added dozens of products that appeal to homeowners and renters.
According to documents filed by Allstate with the Securities and Exchange Commission in 2017, the company owns $112.422 billion in total assets. This should matter to renters because the company's value shows that it can afford to pay claims.
Unlike smaller insurance companies that might go out of business, Allstate has plenty of money to pay for damaged property, liability, and temporary living expenses.
Allstate Gets Positive Reviews From Customers and Experts
Overall, Allstate gets positive reviews from experts working for companies like Consumer Reports and J.D. Power.
Perhaps more importantly, the company gets good reviews from its customers. Most policyholders say that Allstate processes claims efficiently and has good customer services.
Of course, not everyone loves Allstate. Some customers complain that Allstate canceled their policies after a few late payments.
Allstate's history, discounts, and reputation make it a good choice for most renters.
| | | |
| --- | --- | --- |
| Rating Company | Allstate Insurance | Description |
| Standard & Poor's | AA- | 4th highest of 22 categories |
| Moody's Investor Service | Aa3 | 4th highest of 21 categories |
| A.M. Best | A+ | 2nd highest of 16 categories |
Advertisement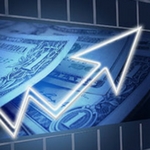 Do you know how to read the candlesticks on your chart? If not don't worry. Chris Pulver created an ebook, Candlestick Cheat Sheet, that can teach you, in layman terms, the 10 most powerful candlestick patterns. It's a great start for those that are new to Forex and may want to trade on the conservative side when starting out.

Click here to download your copy now
Allstate Renters Insurance
Pros and Cons
| | |
| --- | --- |
| Allstate Pros | Allstate Cons |
| ✅ Low Rates: Renters insurance may be available for as little as an extra $4 per month if you already have an Allstate auto insurance policy. | ❌ Allstate Customer Feedback: We would prefer to see fewer overall negative complaints but our research uncovered limited negative feedback about Allstate renters insurance. |
| ✅ Leading Insurance Company: Allstate has been around for nearly a century and is the second largest insurer in the nation. | ❌ Advertising: In 2016, Allstate was required to pay a $600,000 settlement in a consumer protection lawsuit regarding auto insurance TV ads. |
| ✅ Extensive Coverage: Personal property coverage, additional living expenses coverage, family liability protection, and guest medical protection are all included in Allstate renters insurance. | |
| ✅ Optional Coverage: Personal umbrella coverage and flood insurance are optional additional coverage items. | |
| ✅ Renters Insurance Discounts: If you have either an existing auto insurance policy with Allstate, are over 55, have installed safety and security devices in your home, remain claim-free, or sign up for automatic payments, you may be eligible for renters insurance discounts. | |
| ✅ Financial Strength Ratings: Allstate receives high ratings from leading ratings companies like Standard & Poor's and Moody's. | |
| ✅ Coverage Area: Allstate has national coverage so, no matter where you live, the chances are you can probably find an Allstate agent close by. | |
Allstate FAQ
Do I need renters insurance if I don't own much?
When you add up the costs of replacing furniture, electronics, clothes, and appliances, you might be surprised to find how much you actually own and the total cost of replacing all you have. If you are not sure, have a chat with an Allstate agent and evaluate whether the coverage and peace of mind is worth the premiums.
Is my computer covered?
If you have a renters insurance policy with personal property coverage and your computer is one of your personal possessions, the protection likely extends to it.
What are the limits of my renters insurance policy?
Your renters insurance policy will cover you up to certain caps. For example, the cap for jewelry is usually around $1,500 but ask your agent before you purchase coverage so you are clear about what the caps are for your particular policy.
Should I choose replacement cost coverage or actual cash value?
Replacement cost coverage will generally cost you more in monthly premiums but it may well be worth it if you have bought a lot of new stuff.
However, if you have had your items for years and were planning to get rid of a bunch of them perhaps actual cash value is more suitable. Before making a decision, speak with your Allstate agent to better understand which coverage would best suit you.
Allstate Renters Insurance
Reviews Summary
Allstate is one of the largest insurance companies in the United States and as you might expect from a leading insurer, it is highly competitive when it comes to cost.
With a nationwide network of agents, the chances are high that an Allstate agent is near you and, if not, you can contact Allstate customer service anytime of day or night every day of the week.
To help lower your monthly premiums, Allstate renters insurance discounts are available to customers over 55 who are no longer seeking employment, have installed safety and security devices at home, remain claim-free, or sign up for automatic payments.
For peace of mind, Allstate is rated highly by leading ratings companies like Standard & Poor's and Moody's.
The bottom line is if you are looking for renters insurance from a renowned insurer offering competitive rates, Allstate is well worth checking out.
Advertisement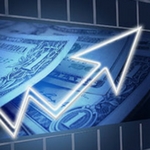 The #1 income play for 2023 is NOT a stock, bond or private company... Rather, it's a little-known alternative investment that could hand you big monthly income from oil and gas.

Find Out What It Is Right Here