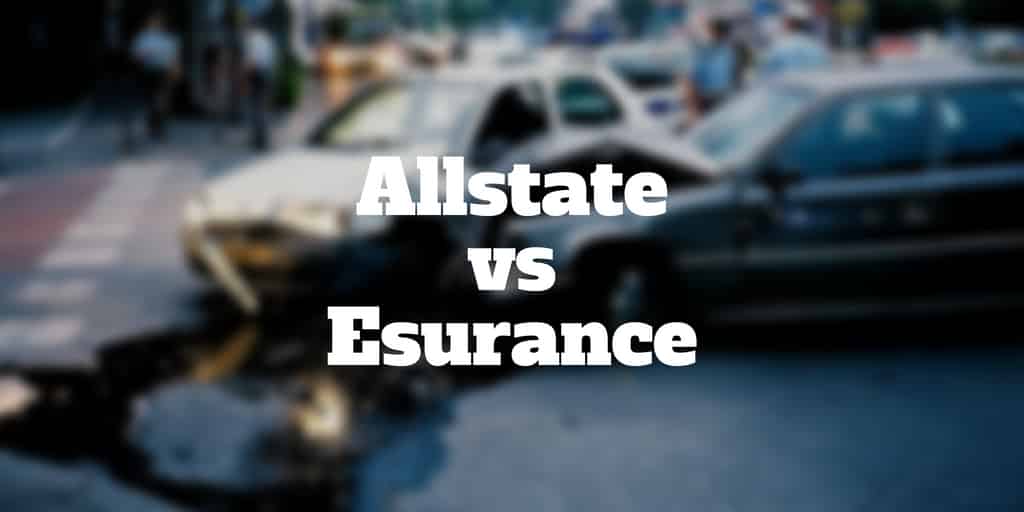 Are you trying to decide between Allstate car insurance and Esurance?
The choice between the two doesn't boil down to price alone. If you want a little extra hand-holding while you compare car insurance rates, Allstate is the way to go while shoppers who need no assistance will fare better at Esurance.
For the most part, you will find lower rates at Esurance, which is no surprise given that it has no agents to employ.
Allstate employs agents to help guide you through the process of selecting auto insurance, and so it tends to charge more but it also tends to win higher marks for customer service.
As a customer, the choice between Esurance vs Allstate boils down to whether price or customer support are more important to you. But they are not the only two factors you need to weigh up when making your decision.
Here's a list of other considerations that you should pay attention to when selecting between Allstate and Esurance.
Auto Insurance Comparison:
Allstate v Esurance?
Both Esurance and Allstate provide usage-based auto insurance. This is also known as pay-as-you-drive (or sometimes pay-how-you-drive and mile-based auto insurance).
For this type of insurance, the costs depend on the vehicle type and distance traveled, as well as other factors like the time in the vehicle, driver behavior, and location.
Unlike traditional insurance, which is designed to reward "safe" drivers with lower premiums or no claims bonuses, usage-based auto insurance rewards behaviors like driving less frequently.
How Usage Based Insurance Works?
Where traditional car insurance charges a flat rate each month, usage-based insurance prices vary depending on the amount driven.
Auto insurance companies use a variety of sources to gauge how much you drive, including:
Odometer readings
Total mileage calculated using GPS data
Data collected from the vehicle, including speed, time-of-day, and driving actions
Which States Does Allstate and Esurance Operate In?
According to Esurance, it operates in 42 states currently whereas Allstate operates in every state in the Union.
States where Esurance does not operate include:
Alaska
Delaware
Hawaii
Wyoming
What Vehicle Insurance Does Allstate and Esurance Provide?
Esurance and Allstate are not limited to just providing auto insurance coverage.
You can buy insurance for boats, RVs, and motorcycles too from Allstate, though Esurance may not provide coverage in every state so you will need to check online whether your state is covered depending on where you live.
How To Buy Insurance:
Online vs Agents?
Buy Esurance Auto Insurance Online
If you are a DIY shopper, Esurance will be your best bet because auto insurance is sold online and by phone.
It is simple to get a quote from Esurance, whether for auto or home insurance. All you need to do is enter some basic information about yourself, the cars, drivers, and select from the insurance options available.
Buy Allstate Car Insurance Via Agents
On the other hand, if you wish to compare auto insurance options and have questions along the way, Allstate is a better choice because agents assist shoppers to find the best car insurance policy.
In fact, even if you wanted to purchase auto insurance online from Allstate, you will be redirected to an agent in your local area.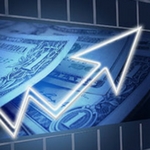 This "heartland" town 2,400 miles away from Silicon Valley will be the NEW playground for America's 1%-ers.

Learn more here.
Allstate Vs Esurance:
Claims Tracking
Esurance was built to make it easy to get quotes online as well as to process and track claims online.
To speed up the claims process compared to the old school paper and pencil approach, Esurance relies on the latest technology and tools.
Video Appraisal Estimate
With Esurance Mobile, you can speed up claims by connecting via smartphone video chat with a claims expert who will assess damage so you can get an on-the-spot estimate.
Photo Claims Estimate
Another option is to simply snap a photo of the damage to get an appraisal.
Within one business day, a claims rep will provide a repairs estimate or schedule a visit in-person if needed.
Online Repair Monitoring
To stay up to-date on the status of your claims, Esurance provides RepairView® a web-based claims tracking tool that lets you view car repair photos, email the repair shop directly, and even share photos online if you wish.
Allstate Claims Tracking
Allstate also provides sophisticated claims tracking tools, including:
Photo claims
Video claims
Online claims tracking
Online repair tracking
It's no surprise that both Allstate and Esurance provide similar tools when it comes to claims because in 2011 Allstate purchased Esurance, though the two companies continue to operate different business models leading up to the purchase of auto insurance; Allstate relies on agents while Esurance sells online or by phone.
---
➤ Free Guide: 5 Ways To Automate Your Retirement
---
Esurance vs Allstate:
Auto Claims Satisfaction
According to the J.D. Power 2017 U.S. Auto Claims Satisfaction Study, Allstate beat Esurance when pleasing customers.
Allstate scored 864 points out of 1,000 on J.D. Power's overall customer satisfaction index ranking while Esurance earned 854 points.
According to J.D. Power, both of these scores ranked "about average" in the industry.
Top of the list came Amica Mutual with 901 points while Safeco ranked at the bottom of the list with 820 points.
>> Looking For Renters Insurance, Check Out Allstate
Esurance vs Allstate:
Compare Pricing & Quotes
As you might expect when comparing the price of auto insurance quotes, Esurance ranks best in most states.
As mentioned above, you will need to speak with an agent to get a quote from Allstate and that means a more costly labor infrastructure than at Esurance, which handles quotes and claims online or by phone.
However, price sensitive shoppers should not rule out Allstate because it offers discounts galore, including:
| | | |
| --- | --- | --- |
| Price Discounts | Allstate | Esurance |
| Anti-theft Device | ✅ | ✅ |
| Anti-lock Braking | ✅ | ✅ |
| Air Bags | ✅ | ✅ |
| Good Driver | ✅ | ✅ |
| Defensive Driver | ✅ | ✅ |
| Student Away At School | ✅ | ❌ |
| Driver Training | ✅ | ❌ |
| Green Vehicles | ✅ | ❌ |
| Pay In Full | ✅ | ✅ |
| Telematics | ✅ | ✅ |
| New Vehicle | ✅ | ✅ |
| Good Student | ✅ | ✅ |
| Multiple Policies | ✅ | ✅ |
| Multiple Vehicles | ❌ | ✅ |
| Home Owner | ❌ | ✅ |
| Military | ❌ | ❌ |
Advertisement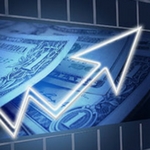 And Reuters magazine calls this type of trading "the new baby boomer hobby." An anonymous trader -- living at the base of the Smoky Mountains -- just released a free report revealing a step-by-step system to generating an extra $5,000 per month in income thanks to this trading strategy. The report is free until Sunday.

Click here for the FREE REPORT...
What Other Insurance Is Available:
Allstate V Esurance?
Both Allstate and Esurance provide other types of insurance products from coverage of boats to RVs.
Where Allstate goes a step further than Esurance is in covering mobile homes too.
| | | |
| --- | --- | --- |
| Type Of Insurance | Allstate | Esurance |
| Auto Insurance | ✅ | ✅ |
| Renters Insurance | ✅ | ✅ |
| Life Insurance | ✅ | ✅ |
| Condo Insurance | ✅ | ✅ |
| Boat Insurance | ✅ | ✅ |
| Motorcycle Insurance | ✅ | ✅ |
| RV Insurance | ✅ | ✅ |
| Travel Trailer Insurance | ✅ | ✅ |
| Mobile Home Insurance | ✅ | ❌ |
Esurance vs Allstate:
Pros and Cons
| | |
| --- | --- |
| Allstate Insurance | Esurance Insurance |
| ✅ Guided Shopping Experience: Allstate agents can help you to find the right auto insurance policy to fit your needs. | ❌ Online Experience: Esurance is best for shoppers who want a 100% online shopping experience. |
| ✅ Higher Customer Satisfaction: Allstate customers rank their insurer higher than do Esurance customers according J.D. Power & Associates. | ❌ Online Tools: While Allstate compares well on automating claims processes and tracking repairs, Esurance gets the edge for innovating in this category. |
| ✅ Auto Insurance Discounts: More discounts are available through Allstate than via Esurance. | ❌ Mobile Access To Experts: You can connect via smartphone video chat to Esurance experts. |
| ✅ Other Insurance Products: Allstate has a broader basket of insurance products if you need additional coverage. | ❌ Home Owner Insurance: Esurance is best for home insurance coverage because Allstate does not offer a product. |
| ✅ Coverage Area: Allstate coverage spans all states versus 42 states for Esurance. | |
Esurance vs Allstate Reviews Summary
If the idea of shopping for auto insurance online doesn't phase you, Esurance is the way to go.
Esurance has top notch online tools to help you connect via video chat with experts, submit claims, and even track repairs.
Homeowners looking for coverage will do better at Esurance too because Allstate offers no homeowner insurance product.
However, if you had to choose between Allstate or Esurance, the more established Allstate wins the overall prize because of its national coverage, higher customer satisfaction ratings, and greater number of discounts available to drivers.
With that said, if price is your deciding factor, Esurance is cheaper in most states but some exceptions exist so it is best to compare auto insurance quotes in your state before choosing one over the other.
Advertisement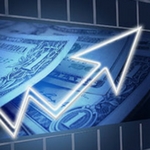 We could be facing one of the harshest economic challenges ever experienced thanks to an incompetent government and severe global unrest. If you aren't proactive, you could see yourself and your family become another financial casualty. But, the Inflation Survival Plan has you covered. Learn insider tips and tricks, IRS loopholes and more that will help your finances soar.

Take 15 Seconds to get the FREE Inflation Survival Plan and ensure your family's financial security.