Lemonade is not like other property and casualty insurance companies. Sure, it offers renters and home insurance policies for apartments, condos, homes, and co-ops but it does so with a unique twist.
Lemonade receives a flat-fee for each insurance policy so it doesn't run into the usual conflicts when claims need to be paid out. While other insurance companies lose out when they pay out, and so try to avoid paying claimants, Lemonade can be more objective when claims are made.
On cost, Lemonade sets itself apart too. Unlike some other renters and home insurance companies that charge hefty rates, Lemonade doesn't rely on brokers which allows it to charge very reasonable fees.
In this Lemonade insurance review, we'll cover everything else you need to know about this A-rated insurer and you will see how to get renters insurance coverage for as little as $5!
Lemonade Review Spotlight
LEMONADE INSURANCE SPOTLIGHT

InvestorMint Rating

4.5 out of 5 stars

Homeowners & Renters Insurance: YES
Flat-Fee Revenue Model: YES
Donates Leftover Premiums To Causes: YES

via Lemonade secure site
Lemonade Insurance Company Features
| | |
| --- | --- |
| Insurance Coverage | Renters, Homeowners |
| Low Premiums | $5+ |
| Fast Onboarding | Using Artificial Intelligence |
| Payout Time | Typically very fast |
| Flat-Fee | Avoids conflicts of interest |
| Public Benefit Corporation | Gives back to community |
| Deductibles | Vary based on policy |
| Zero Deductible | Available in CA, NV, OH, TX, IL |
| Reinsurance | Issued by Lloyds of London |
| Rating | Awarded A-rating |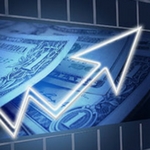 In times of inflation, gold prices have an inverse relationship with the markets, growing in value during market volatility. Amid economic instability, some retirement savers see precious metals, as an opportunity for profit and wealth preservation. Get the practical insights to take back control of your retirement with safe-haven assets like Gold & Silver.

Download the latest Global Gold Report, featured in Fortune Investors Guide.
Lemonade Insurance Coverage Quickview
Lemonade provides:
Renters insurance
Condo insurance
Co-op insurance
Homeowners insurance
What Does Lemonade Insurance Cover?
Once you have signed up, you will be covered for standard perils, including:
Theft
Fire
Explosion
Vandalism
Extra living expenses are also covered in case you need to get a hotel because an upstairs neighbor left a kitchen faucet on all day or a kitchen fire damaged your home.
Coverage is provided as standard for laptops, phones, tablets, TVs, and other personal electronics.
If you have others items that you want covered, such as jewelry, art, or other personal property, Lemonade can provide you a quote if you send a note with appraised values of the items listed.
What Does Lemonade Insurance Not Cover?
If a rodent decides to make its home in your home or an insect infestation is discovered, your policy will not cover these yucky situations. Neither will it cover annoyances like power outages, water going out, or heat not working.
Any personal property that is mistakenly broken or lost is not covered either.
Many homeowners insurance and renters insurance policies don't cover these either so it's pretty standard that they fall outside the standard coverage policy.
---
➤ Free Guide: 5 Ways To Automate Your Retirement
---
Lemonade Coverage
Lemonade Insurance Coverage
Insurance Coverage Description
Personal property coverage

Covers items destroyed by fire, theft, or other covered factors.
Furniture, personal electronics, and clothing are examples of covered items.

Personal Property Valuation

Lemonade offers replacement cost for destroyed, damaged, or stolen items.
This means the value of the items is calculated based on its current lowest as-new market value.

Reimbursed living expenses

Pays for living costs, such as hotel, if a covered loss makes your home uninhabitable.

How fast are claims paid?

Simple property claims may be paid almost instantly, however Lemonade will sometimes need to fully review an incident to approve a claim.
When manual assessments are needed to evaluate claims, longer claims processing times may be needed.

Claims process video recording

During the claims process, Lemonade asks you to shoot a video to better process the handling and review of your claim.
Who Is Covered By Lemonade Insurance?
Got Roommates?
The coverage you purchase will extend to the property that you legally own. So, if you have a roommate, they will need to purchase their own insurance coverage.
Married Couples
If you are married, your policy will automatically cover all household residents who are related to you by marriage, blood, or adoption.
Single Applicants
For non-married couples who live together, you can add their name to your policy for an additional fee.
Advertisement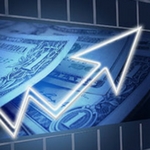 This list ranks the top optionable stocks daily based on trend, volume, price and our proprietary algorithm. FREE bonus: a strategy for generating income in 8 minutes per day.

View this list for FREE now!
How Lemonade Insurance Works
Lemonade calculates policyholder premiums individually. The following factors influence premium pricing:
Age of property
Credit history
Recent claims
Quality and size of property
Lemonade pricing will also depend on whether you choose a high or low deductible.
If you live in an area prone to weather damage or firestorms, geographical location may affect your premiums too.
If you make a claim, a high deductible means that you will be required to pay a higher amount. For example, if personal electronic equipment is stolen, you may be required to pay more out of pocket to replace it.
Let's say your $1,000 laptop is stolen and you had chosen a $250 deductible, your payment in the event of a successful claim would be $750 (which is calculated as $1,000 minus the $250 deductible).
How To Lower Your Insurance Premiums
Lemonade may apply discounts depending on whether you have installed protection equipment, like burglar and fire alarms.
Keep in mind that your credit score is a factor that could affect your rates so where possible try to boost it using information available at MyFICO.
When you choose a higher deductible it may translate to lower monthly premiums.
How Lemonade Insurance Works
After you sign up, but before you pay, you are shown a summary of your coverage and a sample policy.
At that stage, you can modify your coverage and policy settings, including your deductible and start dates.
Once you pay, Lemonade issues your final policy instantly and sends it to you by email.
Lemonade Insurance Payment Options
You can pay Lemonade by credit or debit card.
You can even pay via an escrow arrangement whereby Lemonade takes a month's deposit and, in consultation with you, arranges further payments through your bank if applicable.
Missing an insurance premium payment may also affect your coverage. Sometimes, a credit card is declined and in that case Lemonade will keep pestering you to update to a new one but eventually, if you don't take action, your policy will be canceled – though you will be warned prior to that happening.
What Is The Zero Everything Policy?
If you are worried about paying out of pocket, the Zero Everything product may be suitable.
Policyholders who select Zero Everything are eligible to receive claim payments with no deductible, meaning you receive the full replacement cost of items when a claim is approved. No rate hikes are applied provided no more than two claims are filed per year.
The Zero Everything product is available for renters and condo/co-op owners of the following states:
It is also available to renters in Illinois and Ohio.
Zero Everything is available both to new and existing policyholders and goes into effect upon activation of your insurance policy. When your policy renews, Zero Everything automatically renews too.
Keep in mind that while the first two claims have no deductible, a third claim will trigger a $250 deductible, and the third claim may also trigger a hike in your monthly premiums upon renewal.
Lemonade Insurance Discount
Discount Description
Safe home discount

Policyholders who equip their properties with safety and security devices, like fire alarms and security systems generally enjoy lower rates.

Zero Everything

No deductible applies to the first two claims but a $250 deductible is triggered when a third claim is made within the same year.

Zero Everythingeligible states

California
Illinois
Nevada
Ohio
Texas

Best way to lower premiums

Paying higher deductibles and lowering coverage amounts can lower monthly premiums.
Is Lemonade Insurance
Right For You?
Lemonade offers renters insurance, condo insurance and homeowners insurance in New York, California, New Jersey, and Nevada.
Renters and condo insurance is available in Texas and Rhode Island.
And renters insurance is available in Ohio and Illinois.
In terms of financial stability, you can take comfort knowing that some of the largest reinsurers in the world are reinsuring Lemonade, including Lloyds of London and XL Catlin.
Lemonade is not yet rated by Standard & Poor's, Moody's, or A.M. Best.
| | |
| --- | --- |
| Rating Company | Lemonade Insurance |
| Standard & Poor's | Not rated |
| Moody's Investor Service | Not rated |
| A.M. Best | Not rated |
Base policy features using New York data include:
| | |
| --- | --- |
| Personal property coverage | $10,000 → $250,000 |
| Personal Liability | $100,000 → $500,000 |
| Loss of use coverage | $3,000 → $200,000 |
| Medical payments to others | $1,000 → $5,000 |
| Deductible options | $250, $500, $1,000, $2,500 |
Lemonade Insurance
Pros and Cons
| | |
| --- | --- |
| Lemonade Pros | Lemonade Cons |
| ✅ Flat-Fee Business Model: Lemonade takes a flat 20% fee from your monthly premiums so it avoids the conflicts of interest associated with most insurance companies when claims are filed by policyholders whereby both customers and insurance companies fight over the same coin. | ❌ Coverage Area: Lemonade does not yet have nationwide coverage but insurance options are available in New York, California, New Jersey, Nevada, Texas, Rhode Island, Ohio, and Illinois. |
| ✅ Public Benefit Corporation: Social impact isn't just a nice buzz word at Lemonade – it is part of its legal mission and business model. | ❌ Multi-policy Discounts: Lemonade does not offer multi-policy discounts like Allstate. |
| ✅ Extensive Coverage: Personal property coverage, additional living expenses, personal liability protection, and medical protection are all included in the base policy provided by Lemonade insurance. | ❌ Earthquake Insurance: Lemonade does not provide earthquake insurance. |
| ✅ Extra Coverage: Additional coverage can be selected for items like musical instruments, fine art, jewelry, bicycles, and cameras. | ❌ Identity Theft: Lemonade does not provide coverage or solutions for identity theft. |
| ✅ Ways To Keep Rates Lower: If you have installed safety and security devices in your home and remain claim-free, you are likely to pay lower premiums. | |
| ✅ Reinsured By Lloyds: Lemonade is reinsured by Lloyds of London and XL Catlin for added protection. | |
| ✅ Financial Strength: Demotech awards Lemonade an "A' rating for its financial strength. | |
| ✅ Online Purchase: Lemonade does not use brokers as intermediaries; all purchases can be made online. | |
| ✅ Amazing User Experience: Lemonade has a world class user interface that is intuitive, and enables customers to sign up quickly and file claims promptly. | |
| ✅ Charitable Giveback: Lemonade allocates a portion of its premiums to causes you care about each year. | |
Lemonade FAQ
Is Lemonade better than other homeowners insurance and renters insurance providers?
Lemonade takes a flat 20% fee from your monthly premium to pay for salaries, technology, regulatory compliance, operations, and so on. When a policyholder files a claim, Lemonade doesn't win or lose when a claim is paid out because it keeps only the flat fee.
Unlike other companies, which make more money when they don't pay out claims, and so have a financial incentive not to pay you, Lemonade can be more objective and has its interests aligned with yours.
Are my personal electronics, like my laptop, covered?
Your renters insurance policy or homeowners insurance policy applies to assets you own like your personal electronics and laptop.
Is my jewelry insured?
The base policy covers jewelry up to $1,500. If you have jewelry worth more than the standard coverage limit, you may wish to purchase Extra Coverage.
How does Extra Coverage work?
Your base policy covers furniture, personal electronics, and clothing. If you have fine art, bicycles, musical instruments, cameras, or jewelry, Extra Coverage may be needed.
Simply submit each item with a photo, short description, and receipt for appraisal, and Lemonade will provide an Extra Coverage quote.
What is a hurricane deductible?
If damage is caused by a hurricane, a hurricane deductible applies like any other deductible. Usually, this is suitable for homeowners.
Is the Giveback tax deductible?
At this time, the Giveback feature is NOT tax deductible.
Lemonade Insurance
Review Summary
Lemonade concentrates on home and renters insurance policies that work well for people living in cities.
Charitable Giving Encourages Insurance Providers to Help You
Lemonade has a unique business model that includes donating leftover money to charities. After paying its employees and updating its technology, Lemonade donates remaining funds to organizations like Teach for American, ACLU, and Code to Inspire.
Charitable giving helps communities thrive. It also encourages your insurance provider to accept the claims you file.
Lemonade uses a peer-to-peer model that connects you to an insurance provider. Typically, you would expect your insurance provider to deny claims when possible. Denying claims helps the company earn more money.
Since remaining funds get donated to charity, though, the insurance company has less incentive to deny your claim.
Check Whether Lemonade Is Available In Your State
Lemonade has only been in business since 2016. At the time, it only sold home and renters insurance policies to people in about five states. By the beginning of 2019, the company expanded its reach to about 20 states.
Lemonade plans to keep growing. Depending on where you live, though, you might not qualify for a policy through Lemonade's peer-to-peer insurance network.
Lemonade Charges Low Prices
Lemonade's renters insurance policies start at $5 per month. Its homeowners insurance policies start at $25 a month.
If you need to save money, you should get a quote from Lemonade since it offers some of the lowest prices in the industry.
Lemonade Only Offers Renters and Homeowners Insurance
Large insurance companies usually offer price discounts when you purchase several policies from them.
At Lemonade, though, you can only buy renters and homeowners insurance. That means you will have to find another company for auto insurance and other policies.
Lemonade Processes and Pays Claims Quickly
Lemonade uses internet technology to streamline its processes. When you need to file a claim, you can do it on your computer or smartphone. You can even upload videos of the damage. The claim gets reviewed as soon as you submit it.
Some experts claim that Lemonade pays about 25% of its claims within 3 seconds. Not everyone will get money that quickly. If you have a claim that's easy to verify, though, you can expect to get paid within a day or so.
Few insurance companies embrace technology like Lemonade does. The insurance provider still needs to grow before it can serve the whole country. Still, it's a great option for most people looking for affordable renters and homeowners insurance policies.
Why Lemonade Insurance Company Is Different
In its first year operating, Lemonade gave 10% of its revenues, amounting to $53,174, to 14 charities.
But why is an insurance company giving a portion of its revenues back to charities?
Early on, Lemonade recognized that the very structure of the traditional insurance industry is riddled with conflicts of interest.
In the traditional insurance industry, every dollar an insurer pays you is a dollar less they add to their bottom line.
When something bad happens to you, the insurance company makes less so their interests are not aligned with yours. You, the customer, and a traditional insurance company fight over the same money.
The conflict of interest means that customers have an incentive to embellish claims, which in turn increases distrust and a vicious cycle is set in motion, leading to ever higher premiums and a frustrating claims process.
Because insurance companies would traditionally make money when denying claims, they have an incentive to deny or delay claims. By contrast, Lemonade avoids these conflicts of interest by taking a flat fee upfront.
Any unclaimed money is then donated to a cause of the policyholder's choice. As a customer, you select a non-profit where you would like your leftover money allocated.
People supporting the same cause are called peers, and each group of peers has their claims paid out from the premiums they paid in. The leftover money goes to their common cause.
This means that if you engage in fraud by embellishing your claims, you are directly hurting causes you care about.
And because Lemonade takes a flat fee, it doesn't have any incentive to deny or delay legitimate claims. Instead, it can pay claims faster and with less hassle.
So, Lemonade gathers people who support the same cause and re-aligns incentives to bring out the best in both customers and itself as an insurer.
Advertisement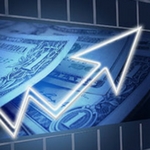 Thanks to forgotten 50-year-old legislation, often ignored by investment advisors, gold bugs, and silver hounds... You can now collect $10,000 or more in free silver.

Millions of Americans know NOTHING about this... Because it exploits a "glitch" in the IRS tax code that helps protect your retirement... While paying ZERO TAXES & PENALTIES to do it. That's why you need to see this NOW.

Click Here to get all of the details in this FREE Kit