SoFi burst onto the wealth management scene with an offering that competes aggressively with other top robo-advisors and a service level that rivals what is offered by dedicated financial advisors.
Although the company is best known as a student lender targeting Ivy leaguers and prime borrowers, SoFi now offers Personal Loans, Mortgage Loans, Life Insurance and wealth management.
One reason SoFi has grown so fast is its refreshing transparency when it comes to fees.
As you'll see in this SoFi Invest review, the same customer-first commitment applies to its investment management products as its lending products.
No management fees and a super low investment minimum are just a few of the perks you can expect.
SoFi Wealth Spotlight
SOFI SPOTLIGHT

InvestorMint Rating

5 out of 5 stars

Management Fees: 0.0% of assets invested
Account Balance Minimum: $100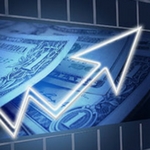 We have the world's leading artificial intelligence forecasting trends in the market. A strategy so precise it achieves a proven accuracy rate up to 87.4%. Check out the next 3 stocks this A.I. has on its radar for you in this free, live training.

Claim your seat now by clicking here.
Is SoFi Right For You?
The SoFi Invest service is designed for hands-off investors who want the personal touch offered by traditional financial advisors and the low fees charged by robo-advisors.
When it comes to fees, SoFi beats competitors, such as Betterment, Personal Capital and Wealthfront. That's because SoFi charges no management fees whatsoever!
No Management Fees
Its no-fee investment management service is just the appetizer of what you can expect at SoFi Wealth.
While rival Wealthfront steadfastly sticks with a robo-advisor solution only, SoFi goes a step further and provides access to live financial advisors, so if you've got questions a human can answer them for you.
Live advisors are not commission-based so they are not incentivized to sell you on other products, phew!
But wait, there's more! (We couldn't resist saying that!)
Exclusive Rate Discounts On SoFi Loans
Chances are you found out about SoFi Invest because you began as a borrower. And SoFi borrowers enjoy extra perks, including a 0.125% rate discount on loans.
Career & Salary Guidance
With its combination of no management fees and high service, SoFi takes direct aim at established robo-advisor competitors.
For example, Personal Capital has higher fees for a similar level of service.
And Betterment, which introduced its premium service connecting clients to live advisors, also charges higher fees than SoFi.
But the perks don't stop there for SoFi Wealth clients, who also enjoy salary guidance and career guidance free of charge. SoFi values that promo bonus at $795.
Free Access to SoFi Events
One of the best parts of SoFi is its community. The company has fostered one of the most active Facebook groups of any financial company. It's engaging, vibrant, and helpful.
Its online community extends offline too. You qualify to attend any one of 200+ events that are available to SoFi members.
SoFi is best for:
Existing SoFi borrowers
Hands-off investors
Fee-conscious investors
Investors who want access to human advisors
Advertisement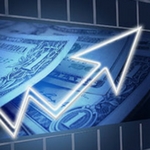 Do you know how to read the candlesticks on your chart? If not don't worry. Chris Pulver created an ebook, Candlestick Cheat Sheet, that can teach you, in layman terms, the 10 most powerful candlestick patterns. It's a great start for those that are new to Forex and may want to trade on the conservative side when starting out.

Click here to download your copy now
SoFi Management Fees
SoFi fees has among the most competitive fee schedules of all technology powered advisors; 0.00% of assets invested.
Management Fees: 0.00% of assets under management
SoFi imposes a $100 account balance minimum.
---
➤ Free Guide: 5 Ways To Automate Your Retirement
---
How Does SoFi Wealth Invest Client Money?
SoFi has an experienced investment committee, including Chief Economist, Michael Dooley, and former CEO of KKR Financial, Nino Fanlo.
SoFi uses Modern Portfolio Theory to spread investments over many asset classes, business sectors, industries, and countries to statistically optimize the mix of stocks, and bonds, as well as real estate and precious metals, such as gold.
Uses Low-Cost Exchange Traded Funds
SoFi offers a wide range of low-cost exchange-traded funds to investors.
It tracks more than 20 indexes and offers a number of different types of investment vehicles in order to keep portfolios balanced.
Investments are Diversified
Not only are investments low-cost, but they are also diversified.
SoFi offers a mix of investment vehicles including both US and international stocks, real estate, and high-yield and Treasury bonds.
SoFi also offers exposure to specific countries and regions for investors who have an interest in putting their money to work in a specific part of the world.
Portfolios Are Automatically Rebalanced
SoFi offers automatic portfolio rebalancing.
Whenever there is a change in your account (e.g. you make a deposit or withdrawal), SoFi checks your balance against your target allocation and rebalances accordingly.
It also monitors your portfolio daily and rebalances as needed to get you within 5 percentage points of your target allocation.
SoFi Human Advisors
In addition to these automatic features, SoFi offers human advisors that you can speak to from 10:30 AM to 11 PM EST on weekdays about your portfolio and your investment goals.
Unlike many companies, SoFi offers portfolio management completely for free, and investors who contribute more than $20/month are entitled to member bonuses such as free career coaching.
Lacks Tax Loss Harvesting
SoFi is planning on adding tax loss harvesting later in 2019, but for now this is not a feature it offers. This means you could lose extra money at tax time, and if you invest withSoFi you should realize this is one area where it currently comes up short.
Note: SoFi avoids conflict of interest by not receiving compensation for selecting certain funds or families of funds, meaning that funds are selected based on merits alone.
SoFi Wealth Tools
SoFi applies a goal-based approach to wealth management.
Based on age, income and investable assets, SoFi recommends an investment portfolio to achieve investment goals that it maps out.
Clients can adjust their own level of risk tolerance to update selections.
A risk simulator in SoFi's goal planner helps assess risk and probability of reaching set retirement goals.
Savings adjustments that increase timeline to retirement and amounts deposited will reflect on the probability of reaching retirement goals.
Advertisement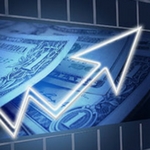 As you've no doubt seen on the news, our economy is facing uncertain times ahead. Inflation continues to skyrocket, the Fed has been failing us left and right, and the government is in shambles. As it stands, your money is not safe. But there is hope, the Inflation Survival Plan will tell you everything on how to not only survive, but actually thrive through this harsh economic change.

So don't wait until it's too late, act now and secure your future TODAY!
SoFi Wealth Pros and Cons
SoFi offers a wealth management solution with a highly competitive fee structure, combining a personal touch with technology powered investment methods.  
Plus, it has perhaps the best customer experience of any financial institution having fostered a true community feel, regular offline social meet-ups, educational events and much more.
| | |
| --- | --- |
| SoFi Pros | SoFi Cons |
| ✅ No Management Fees: 0.0% of assets under management. Most other robo-advisors charge at least 0.25% of managed assets. | ❌ Tax Optimization: Unlike other top robo-advisors, SoFi doesn't offer tax-loss harvesting. |
| ✅ Live Advisors: For investors who don't want the option to connect with humans from time to time, SoFi is a better choice than pure robo-advisors, like Wealthfront, that do not offer human advice. | ❌ 529: Like Betterment and Personal Capital, SoFi does not offer 529 Plans yet. For those wishing to get a head start saving on college tuition expenses for beneficiaries, Wealthfront might be a better option. |
| ✅ Customer Experience: Offline and online meet-ups, career and salary guidance, and exclusive loan discount rates are a few of the perks customers enjoy when signing up to SoFi Wealth. | |
| ✅ Live Chat: In our customer support evaluations, we found SoFi to be highly responsive; it took less than 2 minutes to reply comprehensively to Live Chat queries and email responses were received within a day. | |
| ✅ Tools: SoFi offers a retirement tool to assess the likelihood that a client will be able to retire and maintain their lifestyle objectives. | |
| ✅ Low Investment Minimum: $100 is required to open a SoFi Wealth account. | |
SoFi Wealth Fees & Minimums
SoFi has the lowest fees we found among both robo-advisor firms and traditional personal financial advisors.
Category
Fees
Account Management Fees
0.0% of assets managed
Investment Expense Ratio
Low
(only ETFs)
Account Minimum
$100
Annual, Transfer, Closing Fees
None
SoFi Wealth Accounts
SoFi supports individual accounts, Roth IRA, Traditional IRA and SEP IRA accounts.
| | |
| --- | --- |
| Type | Capability |
| Individual Non-retirement | YES |
| Roth IRA | YES |
| Traditional IRA | YES |
| SEP IRA | YES |
| Rollover IRA | NO |
| 529 Plans | NO |
SoFi Invest Review Summary
Among leading robo-advisors, SoFi stands out from the crowd.
While some robo-advisors offer technology-based investment management run by computer algorithms alone, SoFi connects clients to live advisors if they want human advice too.
Where SoFi Wealth shines brightest is its lack of management fees. Zero is hard to beat, and rivals who have seen SoFi build a hugely popular lending services in years gone by will likely be worried that customers will flock to the "new kid on the robo-advisor block".
It's not just fee-savvy investors who will be attracted to SoFi but any borrowers who enjoy exclusive rate discounts.
So too will clients who are job-hunting find the salary and career guidance valuable. If you're looking to network with like-minded individuals the offline SoFi meet-ups are available too.
Or if you lack the time to hit the events locally, SoFi's invite-only online Facebook group goes way beyond what most companies offer in terms of support and responsiveness.
The bottom line is SoFi Wealth is much more than an investment management service at a great price. It's a portal that connects clients to the exclusive SoFi community which has perks galore.
SoFi FAQ
Is SoFi legit?
SoFi began by serving prime borrowers from Ivy League and top tier colleges like Stanford, Harvard, and University of Pennsylvania.
The company aims to serve "HENRYs", which are defined as High Earners Not Rich Yet.
With its wealth management solution, SoFi manages money for customers who often begin as borrowers and now have progressed in their careers to build sufficient assets to invest.
By doing so, SoFi partners with its clients throughout their entire financial life-cycle, from students in debt to equity-rich executives.
Advertisement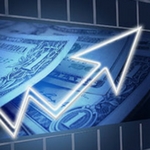 The #1 income play for 2023 is NOT a stock, bond or private company... Rather, it's a little-known alternative investment that could hand you big monthly income from oil and gas.

Find Out What It Is Right Here