Tim Ferriss Net Worth: Fresh out of college, author, investor, public speaker, and philanthropist Timothy Ferriss founded his first company on his road to wealth. It was called BrainQUICKEN, an online health supplement vendor, which he sold to a private equity group in 2010.
Ferriss is also a best-selling author. His books include "The 4-Hour Work Week" and "The 4-Hour Chef," both of which are best-sellers and catapulted him to national fame as a motivational speaker.
Ferriss made some smart investments in startups like Uber, Twitter, and Facebook, and he became an angel investor to help other entrepreneurs fund their ventures.
He also holds a world record as a tango dancer with the most spins in one minute. For someone who spreads himself so thin, how can this 40-something self-made man be worth an estimated $100 million?
Tim Ferriss Net Worth
| | |
| --- | --- |
| Why Is Tim Ferriss Famous? | Writer, Podcast Host, Investor |
| How Old Is Tim Ferriss? | July 20, 1977 |
| Gender | Male |
| Is Tim Ferriss Rich? | $100,000,000 |
| Education | Princeton University |
| Nationality | American |
| Famous Book | The 4-Hour Workweek |
| Last Updated | 2019 |
Tim Ferriss Books:
"The 4-Hour Workweek"
Ferriss published his first nonfiction work in 2007. Since that time, he has written four more books. All of them focus on self-improvement strategies.
"The 4-Hour Workweek: Escape 9-5, Live Anywhere, and Join the New Rich" is the first book Tim Ferriss wrote. It is available in 35 languages, and well over a million copies have been sold worldwide. Ferriss' writing debut was listed on the New York Times' best-seller list for four years, with some of that time at No. 1.
The book describes an alternative to the 9-to-5 mentality. Born out of Ferriss' own frustration with being chained to his job when he was running BrainQUICKEN, "The 4-Hour Workweek" describes the easy-to-initiate changes that can reduce the typical 40-hour week tenfold.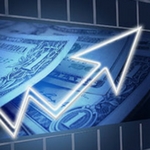 We have the world's leading artificial intelligence forecasting trends in the market. A strategy so precise it achieves a proven accuracy rate up to 87.4%. Check out the next 3 stocks this A.I. has on its radar for you in this free, live training.

Claim your seat now by clicking here.
Tim Ferriss Books:
"Tools of Titans"
Published in 2016, "Tools of Titans: The Tactics, Routines, and Habits of Billionaires, Icons, and World-Class Performers" is the fourth of Ferriss' self-help books.
Like "The 4-Hour Workweek," it reached the top spot on the New York Times' best-seller list. In it, the author pulls together tips and strategies from more than 200 celebrities who have joined him on his podcast, "The Tim Ferriss Show," over the two years prior to publication. The book includes an introduction written by Arnold Schwarzenegger.
According to the author, the big difference between "Tools of Titans" and other self-help books in similar genres is that his book is packed with actionable details that readers can readily apply to their own lives.
From the supplements they take to their exercise routines, the book provides insider information about the daily habits of cultural icons, the ultra-wealthy, and other top performers that Ferriss believes can fuel anybody's success.
No doubt these habits have also helped to increase the Tim Ferriss' net worth too.
---
➤ Free Guide: 5 Ways To Automate Your Retirement
---
Tim Ferriss Books:
"The 4-Hour Body"
In his 2010 book "The 4-Hour Body: An Uncommon Guide to Rapid Fat-Loss, Incredible Sex, and Becoming Super-Human," Tim Ferriss shares the wisdom he has gleaned from world-class athletes, physicians, and his own personal experimentation to help readers achieve their physical pinnacles.
Ferriss has collected the tips and tricks from such varied sources as Olympic training tables and underground laboratories.
The book's most radical departures from traditional medical advice include the suggestions that you can:
Sleep just two hours per day and still feel completely rested
Heal so-called permanent injuries
Avoid gaining weight during holiday bingeing
Results from research studies involving more than 200 test subjects demonstrate some of Ferriss' most outrageous claims.
This New York Times' best-seller promises peak physical and mental results with minimal effort.
Tim Ferriss Books:
"Tribe of Mentors"
Ferriss was inspired to write his book "Tribe of Mentors: Short Life Advice from the Best in the World" after the deaths of several friends made him take a closer look at his own life.
He started asking himself questions about how he could make the most of life and how he could stop wasting time.
With this focus, Ferriss sought out answers from more than 130 of the smartest, most successful achievers across a number of age groups and disciplines to get the tactical pointers he needed.
The result is a collection of solutions that are universal in their utility, such as:
How to balance work and private life
How to prioritize effectively
How to be kinder to yourself
How to thrive
Although reviews of this book have been positive, reviewers do point out that quotes from the successful go only so far because mentorship, by nature, is more effective one-on-one.
Advertisement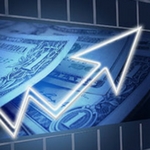 If you're worried "transitory" inflation and "mild" recession will be worse than expected...

Gold and commodities helped during volatile times. BUT one asset 99% of investors miss helps protect your portfolio and has outpaced the S&P by 131% over the past 26 years.

Art.

And while historically you've needed millions to invest, one platform lets you invest in famous paintings for as little as $20.

You can skip the waitlist and become a Masterworks member today with this private link.

See important Reg A disclosures: Masterworks.com/cd
Tim Ferriss Books:
"The 4-Hour Chef"
Released in 2012, "The 4-Hour Chef: The Simple Path to Cooking Like a Pro, Learning Anything, and Living the Good Life" is a book that offers culinary guidelines that translate equally well into other areas of life.
Learning to cook, as presented in "The 4-Hour Chef," is a meta-learning, step-by-step undertaking that you can apply to sports, business, and whatever else you have been itching to try.
A primer for how to learn effectively, how to use that knowledge to master the culinary arts, how to become self-sufficient, how to rediscover creativity, and how to be the master of your professional life are all rolled up, sushi-like, into this installment of Tim Ferriss' 4-Hour series.
One critic called this distillation of kitchen knowledge "wildly inventive" and engaging.
Tim Ferriss TV Show
"Fear(Less) with Tim Ferriss" is a television interview show that debuted in 2017. It appears on the AT&T AUDIENCE network.
On the show, Ferriss engages well-known guests from a variety of career fields in intense, one-on-one conversations.
Some of the luminaries featured on "Fear(Less) with Tim Ferriss" have included:
Bill Burr
Michael Gervais
Yael Aflalo
Tom Morello
Stewart Copeland
Throughout the series, Ferriss reprises some of the themes he has explored in his books. You can find out how people you may admire have overcome their fears and how they have made some tough decisions in their own lives.
You can also get some ideas about how to overcome anxiety paralysis and how to take actions that will improve your future personal and professional outlooks.
"Fear(Less) with Tim Ferriss" showcases what the author does best: interviewing celebrities to get their practical insights on success.
Tim Ferriss Podcast:
"The Tim Ferriss Show"
"The Tim Ferriss Show" is a podcast that boasts more than 300 million downloads, according to Ferriss' blog.
It frequently rates as a top podcast, and it has repeatedly been named among Apple's best online shows.
Some of the people Ferriss has interviewed on the show include:
Arnold Schwarzenegger
Edward Norton
Amanda Palmer
Jamie Foxx
Rick Rubin
Vince Vaughn
Topics of focus on the podcast range from favorite books to tips for time management.
You can find out how to say no from Seth Godin, how to think clearly about investments from Howard Marks, and how to change the world from James and Suzy Cameron.
One reviewer for the Observer once described Ferriss as the "Oprah of Audio."
Tim Ferriss Investments
Tim Ferriss has done well in securities, both as an investor and as an advisor for such startups as StumbleUpon, Shopify, Reputation.com, Trippy, TaskRabbit, Daily Burn, and Evernote.
Many of these startups have grown into leading online companies.
Ferriss developed a step-by-step strategy as a hands-on investor that he translates into general terms and shares with listeners in his podcast.
He advises that you do the following before you spend your money:
Perform research via Ferriss' recommended reading list for nascent investors. The list includes works written by the likes of Warren Buffett, Sebastian Mallaby, and Jim Paul.
Get more information and better insights than the average investor to give yourself advantages.
Evaluate your risk tolerance, and invest accordingly to minimize stress.
Invest to make a difference, helping others or putting money into companies with values that mesh with your own.
Develop a set of criteria for when to buy and when to sell.
Decide upon a timeline, and stick to it whenever possible.
Test your investment strategy with a practice run, trading on paper before actually spending.
Adjust your strategy to reflect your test results.
As an angel investor who helps fund other people's startups, Ferriss has not only provided operating capital for entrepreneurs who might have trouble getting traditional funding but has also seen his seed money blossom and return to him at a profit.
Uber, Lyft, and StumbleUpon are probably the most recognizable brands that Ferriss has helped launch, but he has also bankrolled many less flashy enterprises.
In 2013, he formed the AngelList, a syndicate of investors who have joined him in making collective investments in Facebook, Wealthfront, Twitter, Nextdoor, Shyp, Digg, CreativeLive, and other online companies.
The syndicate multiplies the investing power of individuals while providing inexperienced members with the support and the wisdom of successful investors.
Tim Ferriss Net Worth, Awards & Recognition
The New York Times has included Tim Ferriss on its list of notable angel investors. CNN has called him one of the leading technology angel investors in the world.
Although Ferriss took a sabbatical from new investments in 2015 due to the high level of stress involved, he has amassed a substantial fortune from his investment career alone.
In addition to investments, book proceeds, and advertising income from his TV show and podcast, Ferriss sends a weekly email to his list of more than a million subscribers.
People trust him as an authority on how to achieve success and how to improve daily life. The email not only supports the trustworthy Ferriss brand, but it also provides his recommendations in terms of products, and those endorsements often generate significant income in collaboration with Amazon.
Some call it the Tim Ferriss Effect: the fact that virtually anything the author endorses sells out within a few hours.
Newsweek once ranked Tim Ferriss No. 7 in its Digital Power Index 100. Fortune magazine has listed him on its "40 Under 40" list, and Fast Company has named him among the "Most Innovative Business People" of 2007.
His "4-Hour Workweek" and "4-Hour Body" were among Kindle's "10 Most-Highlighted Books of All Time."
Given everything we discovered about his career, it is really no surprise that a leading influencer who is as trusted, prolific, intentional, and popular as Tim Ferriss is worth more than $100 million.
Build Wealth Like Tim Ferriss
One of his successful investments so far is Wealthfront. And while you may not have the opportunity to invest in this top robo-advisor, you can still put your own money to work for retirement by letting a robo-advisor manage your money.
Betterment and SoFi are among the best robo-advisors if you are starting out, want a hands-off investing experience, and still have access to financial experts when you want them.
Another top robo-advisor, Ellevest, has figured out how career trajectories differ for men and women in terms of peak earning potential. Ellevest creates different investing methods for men and women as a result.
You may not build the enormous net worth of Tim Ferriss that way but you'll be ahead of the ordinary American if you squirrel away savings regularly and let the power of compounding build your wealth for retirement.
Follow news on the Tim Ferriss Twitter account and updates on his Tim Ferriss Instagram account.
Advertisement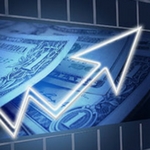 We could be facing one of the harshest economic challenges ever experienced thanks to an incompetent government and severe global unrest. If you aren't proactive, you could see yourself and your family become another financial casualty. But, the Inflation Survival Plan has you covered. Learn insider tips and tricks, IRS loopholes and more that will help your finances soar.

Take 15 Seconds to get the FREE Inflation Survival Plan and ensure your family's financial security.